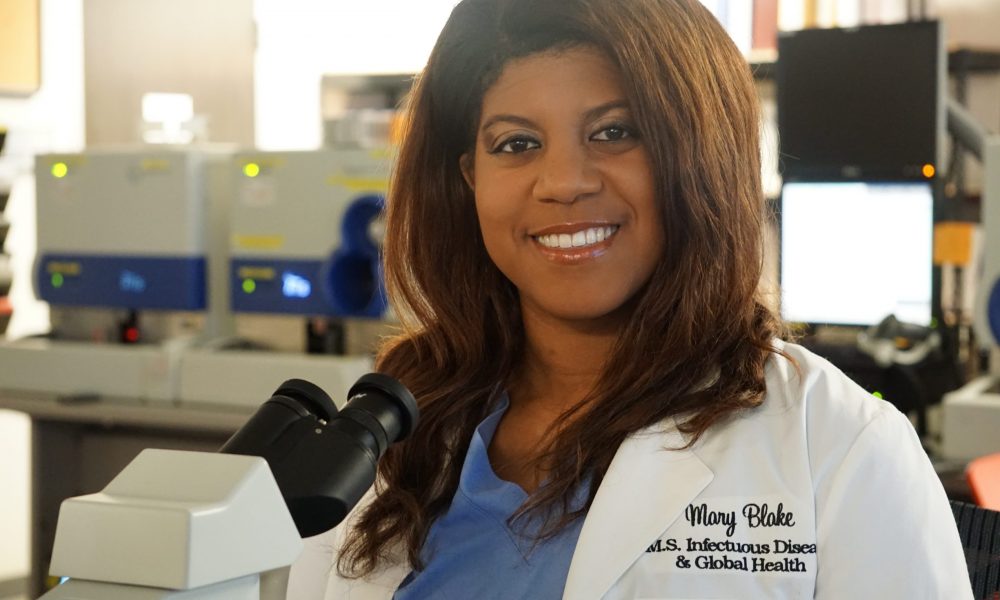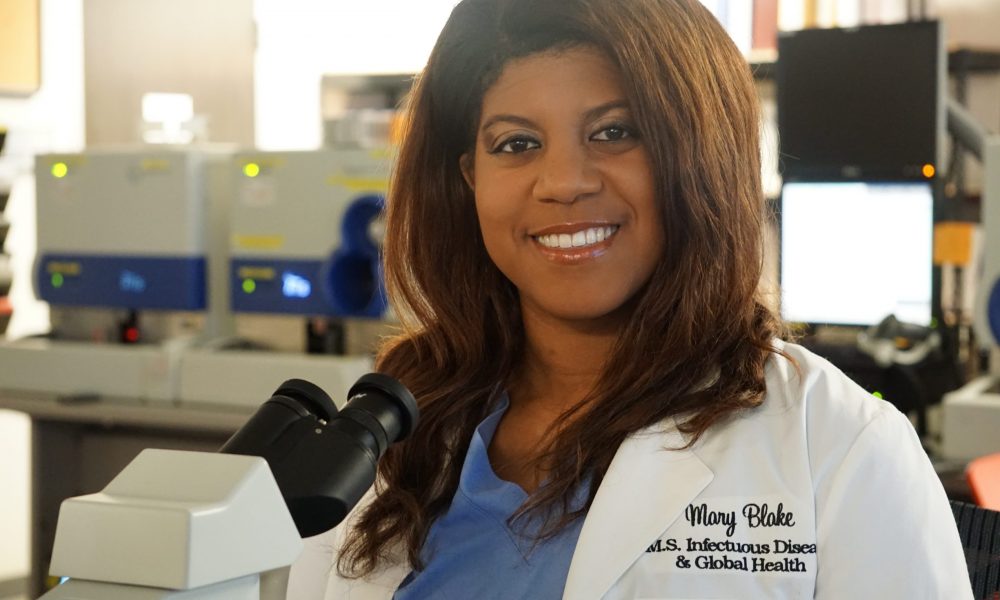 Today we'd like to introduce you to Mary Blake.
Mary, can you briefly walk us through your story – how you started and how you got to where you are today.
According to the dictionary of Cambridge, a Trailbailzer is "the first person to do something, go somewhere, or lead in a new frontier showing that it is also possible for other people". Well, I'm not sure if I am the first, but If I can inspire and encourage someone in any way then I am living with purpose.
I am a Dallas native. I enjoy working out, trying new restaurants, live music, fashion and above all science. I was raised to obey God, love people, and attain an education. I was blessed to have a wonderful childhood. In-fact had I more than many children my age; activities such as cruises, ski resorts, learning french and playing the violin were what I considered normal living. In my younger years, I assumed that life would be easy and fun, but would soon stand corrected. After middle school my mother took a job in Kuwait, so we moved to the Middle East were I graduated before coming back to the United States for university. That experience opened my eyes to see the beauty and vast intricacies of a whole nother way of life. We were exposed to many cultures, traditions, and perspectives which has helped shaped me into the woman I am today. However, the aftermath of that experience inadvertently leads to a diversion from my intended path. A series of tragic unforeseen circumstances took place causing us to lose all of our possessions. During the course of my freshman year of college, our home, cars, and most personal belongings were suddenly gone, and for a time, we had to live with family and friends.
While attending The University of Texas Arlington, I worked two jobs to help my family while still completing an education. My social life was condensed to class, work, and a few student activities. Unfortunately, I did not have the opportunity to experience a traditional college student life. It was at that time when I felt most alone and most determined. There are many stories of rags to riches, but mine was the other way around. The most challenging part was that it actually makes it more difficult to relate and explain your perspectives to peers. You are ever conscious of what you lost and constantly work to climb to the same status. At that time, my life was not an easy or quick pathway, but with prayer, persistence, and a positive attitude I accomplished my goals.
After graduating with a BS in Microbiology I was hired at Mary Crowley Cancer Research Center as a Clinical Research Coordinator. I worked there for two years before going back to school for my Master's Degree. I was admitted into Tufts University where I studied Infectious Disease and BioMedical Sciences. I work at Frontline Monitors as a Clinical Research Associate and part-time at Baylor Hospital as a Medical Laboratory Technician where I am still employed today.
In 2018, I was invited by the Global Aid Network to travel to the African country of Uganda for Medical Missions Outreach trip. We delivered eyeglasses, first aid, and helped in the education of basic personal and environmental sanitation and living conditions. I've also presented at the Texas STEM Conference on the Importance of Vaccination Compliance in Developed Countries, where I had everyone construct a mock vaccine. And a previous research grant by the National Science Foundation. And was a collegiate Fellow at Parkland Hospital. I have an article published on abortion in Politics and am a speaker for public health. I am an officer of the National Association of Health Service Executives (NAHSE) and a member of the World Affairs Council- DFW.
Overall, has it been relatively smooth? If not, what were some of the struggles along the way?
As far as advice, I would suggest doing 3 things. Get set up with a Mentor in school or community to help guide you, offer advice, secondly, to attend networking events to help link in person other individuals who are pursuing similar career paths. Finally, to develop a plan, then have a marketable goal to ensure that the overall plan is being followed, and achieved one step at a time. Lastly, never never never give up. Life can and will beat you down, but the easy way out is to quit. Get back up and keep going. Live with purpose. Together, if we all do a little, we can achieve anything. You truly never know where your next opportunity will come from.
Life will continue to bring challenges, dissapointments and failures. Whether I lost money, a job, or just made a poor decision that set me back, the best thing I've done is to not give up. There is so much need and appreciation for women in STEM related fields so I encourage any girls interested to pursue an internship or find a resource to provide additional information on your specific area of inquiry. It comes under scrutiny that women in science fields are these 'nerdy' type chicks with no social lives. I'm astonished at how people find it unfathomable that I can verify the quantity of bacterial colonies in the morning then step up onto a catwalk or photoshoot at night. I have always rebelled against stereotypes because I refuse to live in any type of box. Anticipate your challenges before hand so you'll already have the answer when they  arise.
Alright – so let's talk business. Tell us about BLAKE Incorporated LLC – what should we know?
What I do
Whenever the Federal Drug Administration is in the process of approving new medicines to the market they must first complete the process of being both safe and effective for human usage before being made available for commercial use. We run the clinical trials. It is important to understand the basic biological mechanistic pathways that investigational medicine is projected to effect so that we can assess symptoms and confirm if the intended use was satisfactory or not. After assessments are collected, a report is generated remarking the outcomes of our patients and sent on for further data collection. Based on the data collectively by facilities all over the world, the FDA will determine if that particular drug is safe for commercial usage. New medicines take between 10- 15yrs of testing before they hit the market. This includes research and development, animal testing, and human clinical research trials. The role we contribute plays into a much bigger overall goal. My future aspirations include working for government public health entities to ensure that everyone has access to quality healthcare, education, and financial assistance.
As a Medical Laboratory Technician, it is my responsibility to detect disease or illness and determine treatment options. We analyze body fluids such as blood, urine, saliva, and tissues using a microscope or other advanced laboratory equipment. These tools help us detect abnormalities which are recorded and reported in computer systems. I used this equipment to search for bacteria, parasites and microorganisms used to help physicians determine an appropriate diagnosis and treatment regime for patients.
Although I have no problems working for others, I have long come to the realization that I will never own a piece of that work, a piece of the company or be part of someone else's legacy. So in early 2019 I founded Blake Incorporated LLC my own company which aims to give a platform to individuals, small businesses, and anyone looking to make a change in our community. Each week, I sit down with a selected few people from various backgrounds to offer their own personal services and offers a way for people to see what people do and how they do it then post it to my youtube channel. Focusing on hard working people doing good in the community for the world. If I can educate the public and offer some entertainment then that's a win win! Additionally, I also offer healthcare consulting and scientific research services. Lastly I am in the process of starting a podcast to air live interviews where listeners can interact and connect. I have seen numerous types of situations from all over the world and I want to take those experiences to grow, but I realized that nobody can do it all alone. So I figured if we all work together so finish something small in the end we can achieve greatness, maybe even influence major change. The next generations to come should know that we lead by example. In a world filled with corruption and evil, do what is right, what is kind, and what is fair.
Pricing:
If you or someone you know is interested in showcasing your talents, products, or business the pricing is a flat fee of $100. This includes the in-person interview that can be sent along with resumes. It also includes social media exposure and inside information to networking events that would be beneficial to your brand and help expand your circle
Contact Info:
Website: BlakeINC365.com
Phone: 9722078990
Email: blakeinc365@gmail.com
Instagram: mary_blake007
Facebook: Mary Blake
Twitter: IamMaryBlake

Image Credit:
Photo- Amber Nobles ig: @WinterStormed
Professional advice- Nicole Nguyen: nicolenguyen27@gmail.com
Nominator- Adriana Laffayette if@i_am_justadri
Suggest a story: VoyageDallas is built on recommendations from the community; it's how we uncover hidden gems, so if you or someone you know deserves recognition please let us know here.