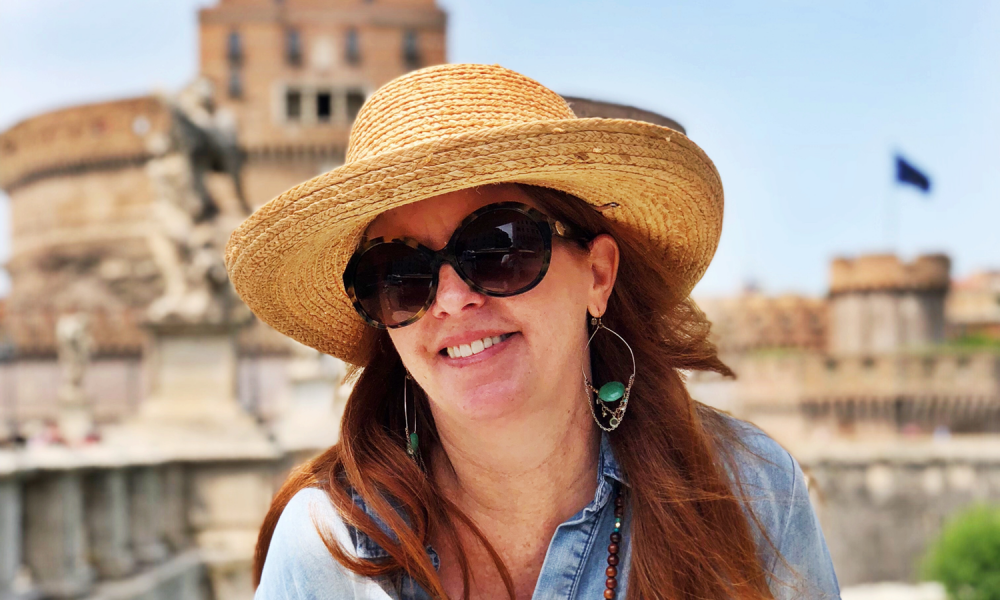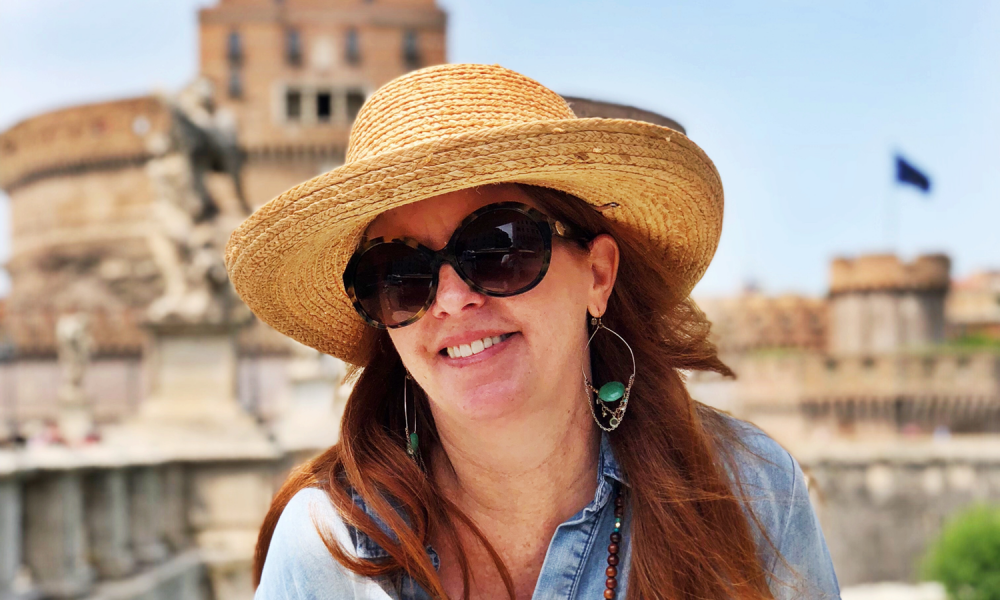 Today we'd like to introduce you to Mary Meier-Evans.
Mary, can you briefly walk us through your story – how you started and how you got to where you are today.
I love it when folks ask me how I got started as a Travel Blogger! So many experiences have led me to this moment, that's for sure!
At the core of it all, is my love for teaching. My first career was teaching high school, and that thread of teaching and sharing information has run through every career I've had since then.
For ten years, I worked as a non-profit consultant, helping Dallas-based charities improve their fund-raising strategies. So… teaching continued. I began to specialize in Grant Writing, and eventually set aside my consulting to work for two Veteran non-profits here in Dallas. My role was to teach these amazing Veterans how to run a non-profit, and I wore a LOT of hats during those years, including content writing for newsletters, web sites, and social media.
As I approached my 50th Birthday, my husband Will (who is my BIGGEST cheerleader) said, "Hey… Big Birthday… Big trip. Where do you want to go?" Love a good open-ended question like that, for sure! In a perfect world, my answer would have been somewhere in Europe. But, we didn't have the time to really make that kind of trip worth it, so I thought about my travel bucket list, and decided I wanted to see the leaves changing in New England. We Texans don't get to see a lot of that! And in fact, when I mentioned the trip to a good friend who is a Fashion and Lifestyle Blogger, she asked me if I would consider writing a guest Blog post for her, detailing our trip.
And that's how it all started. I enjoyed the process of documenting and sharing my travels so much, the next obvious step was to start my own travel blog. The Curious Cowgirl Travel Blog was born!
And all the things I've done professionally for years, come into play. Teaching is a HUGE part of my perspective when I write a Blog post. Not only do I want to share the nitty-gritty tips for seeing certain cities or sites, but including the history of the place is fundamental to the content I share.
As a non-profit consultant, I had to constantly think about how to break down complex topics into bite-size pieces, so that my clients could learn, digest, and implement. Writing a Travel Blog is the same. For example, visiting Rome for the first time feels overwhelming to some people. So, how do I deliver bite-sized content, that makes seeing Rome easy to understand, and provide tips and even pre-planned itineraries that are easy to
implement.
Great, so let's dig a little deeper into the story – has it been an easy path overall and if not, what were the challenges you've had to overcome?
Blogging is interesting. I got in on the Blogging fad pretty late in the game, so growing a following is nowhere as easy today, as it was, say, five or six years ago. We all hear about the dreaded "algorithm" changes to social media, and that's a real challenge. Social Media is critically important for attracting new followers, and getting content out there. I will say, I read a LOT of articles written by field experts. I have taken courses from successful Bloggers. I have attended really good conferences in the travel industry. The internet is a constantly changing landscape, and spending time listening to and learning from experts is invaluable.
I'm also fascinated by the pressure so many Bloggers feel to mimic other successful Bloggers or Influencers. It's an easy trap to fall into. And I have caught myself thinking things like… oh, I need to add a filter to my Instagram so I look more like so-and-so and then I'll get more followers. Or, I need to write more like so-and-so… they have such a big following.
Nope. That's wrong thinking. What makes me unique, what makes my Blog unique, what makes my Blogworthy of following is me just simply being me. My voice. My perspective. My experiences. If you like what I have to say, if you like my style, if you learn something… then awesome! Follow me. If you don't, that's OK too!
Please tell us more about your work, what you are currently focused on and most proud of.
When I started blogging, a mentor and friend told me to LISTEN to my followers, and they will tell me what they want. Sounded like odd advice, as I started off with the mindset that The Curious Cowgirl Travel Blog was a lecture, not a conversation. Lordy… how boring! Aren't conversations so much more interesting?
So, as I listened, and began to have conversations with my followers, it became clear that beyond my weekly Blog posts, they really wanted help planning travel. I travel extensively and frequently to Rome, Paris, and NYC. Obvious places to start. I developed several pre-written travel guides for those three cities, including places of interest, restaurants, and shopping. The response from my readers was tremendous! My guides were flying off the virtual shelves!
Some followers wanted even deeper help, and so I now offer personalized curated travel planning services for Rome, Paris, and NYC. I really enjoy the challenge of helping a client create the PERFECT plan for travel to those cities.
Again, with my listening ears on (see, I'm a teacher at heart), I heard many of my followers asking me to plan group trips. I recently took a group of ladies to NYC to see the city, and to needlepoint. It's a thing. Trust me. I have several other group trips planned through the end of the year, and I always announce those opportunities on my blog first, before taking the information to social media. I want my Blog Followers to always get the first crack at anything I am offering. They are the heart-and-soul of who I'm writing for, clearly!
A really new project is a collaborative effort with my husband, Will, whom I mentioned earlier. Both Will and I are huge collectors… art, antiques, folk art, vintage. A significant part of our travel is to attend Art Shows, Antique Shows, and major Flea Markets and art auctions across the country. We are working on a YouTube channel called The Collector and The Cowgirl, that will allow our followers to participate in those events, as well as provide a how-to guide for those who have never attended those kinds of events.
What's the most important piece of advice you could give to a young woman just starting her career?
Hard work always pays off. Nothing worth having comes easy. Nothing. Despite the instant-gratification culture we all live in today, some things remain true. If you want to build a career… don't care what the industry is… you are going to have to put in the time for it to become successful. I have owned many different businesses over the years, and the ones that really bore fruit were the businesses that I worked my tail off to grow. Laser-focus, dig in, and do the work! The rest will come!
Pricing:
The Curious Cowgirl Travel Guides range anywhere from $60-$10 and are delivered via a downloadable PDF from my web site. Individualized trip-planning services range from $150 and up.
Contact Info:
Getting in touch: VoyageDallas is built on recommendations from the community; it's how we uncover hidden gems, so if you know someone who deserves recognition please let us know here.