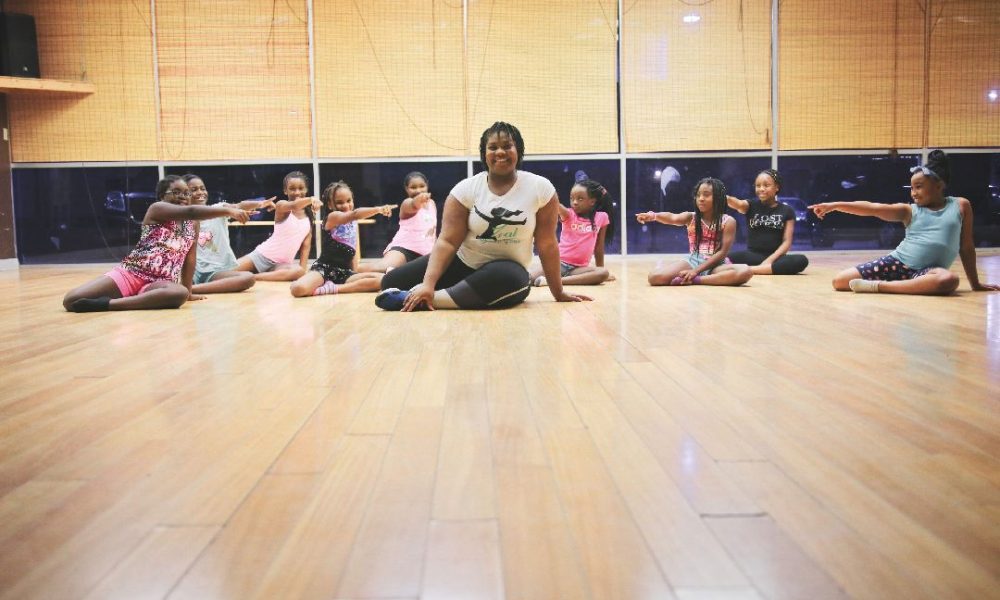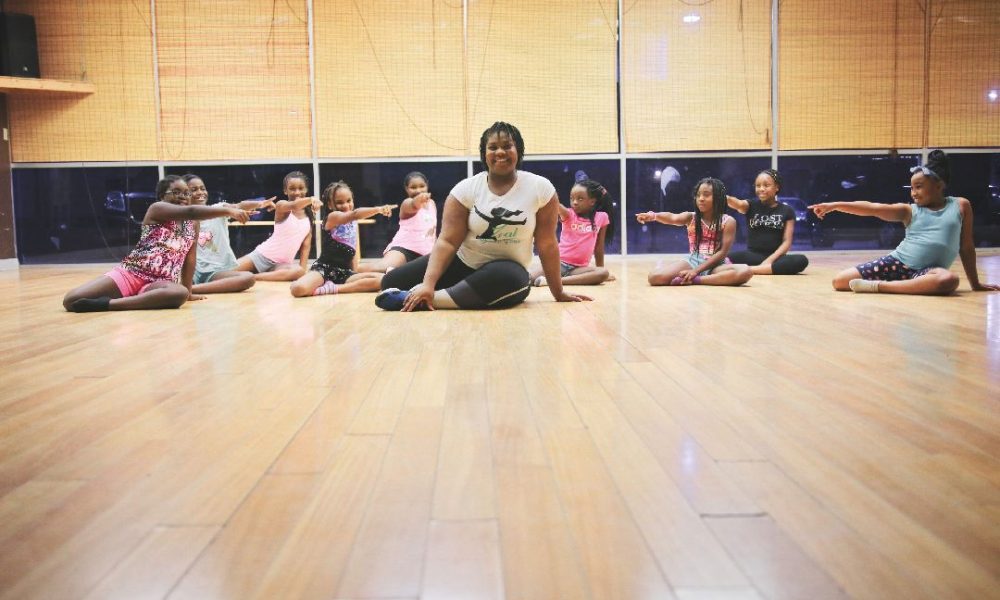 Today we'd like to introduce you to Paula Bearden.
Paula, please share your story with us. How did you get to where you are today?
My mom said she put me in dance at age three because she caught me on the coffee table trying to flip and put one leg in the air. I fell in love with dancing with a well-known dance company back then called Etta's Dance Expression, that was my safe space because I dealt with lack of confidence and body image issues (I was not a skinny girl) but dance was the only place I felt beautiful and valued. I remember around age eight, I put it in my mind to own my own dance company one day. I went on to dance throughout high school becoming captain of the Skyline Silhouettes and in college, the formal dance training (ballet, jazz, tap) I had seemed to always stick with me regardless the genre of dance I was doing and I felt it gave me an extra edge over other dancers even though I was not the thinnest girl in the room.
After graduating from college, I went on to work for another Dance company where I was reunited with the same owner and teachers that taught me when I was a young girl. I taught ballet and tap and hip hop jazz, and choreographed a couple of competition routines, this further solidified my dream of wanting to have my own dance company one day because I got to see the business side of things. Then, life happened, I got married, eventually left the company I was working for, had kids, and I was moving up in my full-time career, owning a company did not seem as tangible anymore, I had bills. I would attend dance classes around the metroplex here and there and would still have that amazing feeling like I was a little girl again, but hadn't entertained the idea of starting my own.
Then, last year, at the start of 2018, every morning, I kept thinking about dance, creating a team. I led a hip hop dance class at my job for staff appreciation month (to see if I still "had it", the dance teacher in me came right on out. After that class, I made the decision to go ahead and start my company. I told my family and friends, I have to start it now because I had never felt that fire to get started before and I was afraid that I would get comfortable in my everyday 8-5 again and lose it! I think God was telling me I had waited too long, so he put a fire in my soul. I wrote down my plans, prayed over it and on September 6th, I went to file a DBA with Dallas county to acquire the Zeal Dance Force name. I had one student and rented out studio space in Duncanville to offer hip hop classes to kids. Since then, I have been blessed with business mentors that have helped me grow exponentially in the last few months. I now have more than 10 students and we are about to offer ballet and tap in addition to hip hop classes starting in September.
Has it been a smooth road?
This has been the scariest thing I have ever done. I started with one student and it was like that for a couple of months, which was discouraging. But as I was told, if you wait for everything to be perfect and fall exactly the way you want it, you will never start. Just start and you will learn things along the way. Also, I make it a point to make connections, even with my competitors, you never know who will vouch for you, I have had other dance company owners send me students, pay me for choreography, etc. The biggest thing I have learned is to talk to people make intentional authentic connections because many businesses grow via word of mouth! My business grew not due to an Instagram post but because I was at an event as a vendor talking and connecting with people. The last thing I would tell anyone trying to start is seek out advice, get a business mentor, success is not usually accomplished alone. You have to develop a core support system, I prayed for God to send me the right people to help me in this journey and HE blessed me with an amazing team.
We'd love to hear more about Zeal Dance Force Dance Company.
Zeal Dace Force's mission is to incite reflection and build character through dance. We specialize in teaching kids to be confident, have integrity and help them build leadership skills. I think that what sets us apart from others is that I stick to the formal dance training style, I teach them ballet, jazz techniques and apply that to hip hop routines. Most minorities in the southwest Dallas area are not taught that in the home and they are certainly not seeing that in the media. When a child steps in my dance class they are going to get a different experience than most kids are not used to. I want to provide them the formal dance training I had, that teaches them balance, poise, to strengthen their core, isolation techniques, etc. I understand that my dance company is now apart of that child's village so I communicate a lot with the moms, especially because I am one myself, I take it a step further when I converse with parents, we talk about how they are doing in school, family situations, I even feed them with snacks after class to help their parents out. When your child joins Zeal Dance Force, they are joining a big family. We also specialize in special event choreography, pageant coaching, dance parties, and private dance instruction.
Do you recommend any apps, books or podcasts that have been helpful to you?
I'm a mompreneur with three jobs, so the one app use that keeps my dates correct is TimeTree. Its a calendar app that I and my husband share to stay on the same page.
Pricing:
HIp/ Hop Jazz classes $70 month with $35 registration Saturdays 11:30AM-1PM
Ballet /Tap classes ages 3 to 5 years $60/month with $35 registration Saturdays 10AM-11PM
Private Dance Instruction $40/hour
Dance Parties $80 per group per 1 hour
Contact Info:
Image Credit:
Photos by High5digital and ERJ Multi Media
Suggest a story: VoyageDallas is built on recommendations from the community; it's how we uncover hidden gems, so if you or someone you know deserves recognition please let us know here.