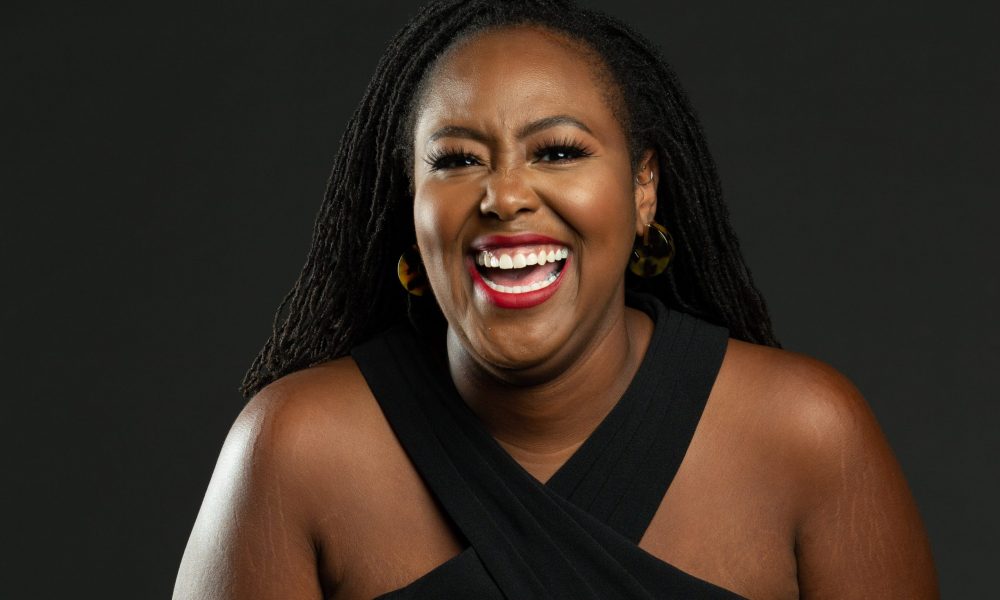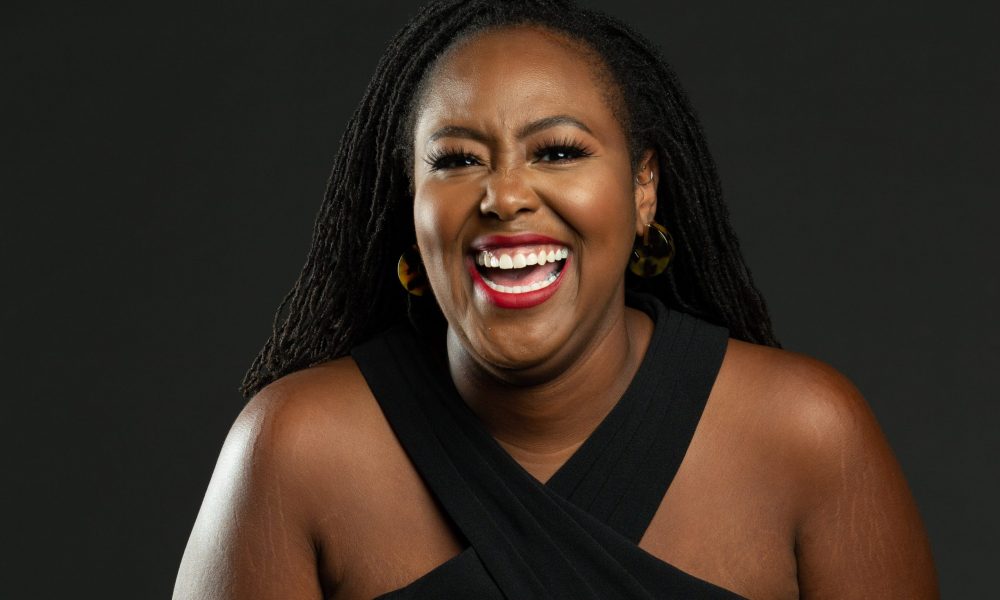 Today we'd like to introduce you to Tricia Sitemere.
So, before we jump into specific questions about the business, why don't you give us some details about you and your story.
My story started over 15 years ago back in undergrad at UT Arlington. I decided to change my major from Nursing to Communications. My parents, specifically my mom, were not incredibly pleased about the change as I had spent most of my entire life proclaiming that I was going into the medical field. My family is Nigerian so doing something outside of Medicine, Law, Engineering or Accounting at the time was a pretty big deal. That "debacle" was the 1st time I had truly felt bad about pursuing what I thought was the best decision for me. Fast forward past me trying my hand at a slew (and I do mean a SLEW!) of various jobs, getting wait-listed for the grad program at Columbia College, completing a master's from Simmons University to finally landing in Human Resources. I had found my sweet spot in HR, specifically University Recruiting. People would ask me how I knew I was in the right career path and I would always tell them that it was the perfect blend of everything I loved about all the jobs I had ever had.
So I worked in University Recruiting for nearly a decade and one thing that made me exceptional in my roles was the connections I would make with my candidates. I would really try to get to know them and most of the time they would end up opening up to me about what was important to them in their new roles/company. It was not JUST about me checking the boxes and filing a job. It was about me making sure that it was a RIGHT fit. That my candidates were being set up for success and felt that the opportunity would be fitting for their time and talents long term. In my conversations, I was finding out that so many of students were just going through the motions. Do things that they thought they should be doing because that is what they were told. I had countless transparent conversations where I would ask why they were interested in XYZ role and got answers from intern candidates ranging from, "my roommate's dad said it was easy to get a job here" to "the career center advisor told me it's a good fit" to "my mom said I had to couldn't hang out on the couch all summer". The issue from my new grads or MBA candidates was that they were so afraid of making a "wrong "decision that they were falling into the path of least resistance. And with every conversation I had like that I empathized. It would take me back to all the stress, anxiety, and confusion that I felt at one point trying to navigate decisions for myself that impacted my life. I didn't want these students to feel trapped in their decisions. I wanted them to have clarity and confidence in their decisions. I was fortunate to have spent so many years LOVING the work I was doing. And that is what I wanted for my candidates, so I set out to help them.
I started by attempting to create a checklist to help guide career decisions after a conversation with friends over brunch. That list later turned into my interactive workbook, I'm Sick of This Sh*t". The book walks you through personal decision making and helps you put a plan of A.C.T.I.O.N in place. This plan helps you begin to move the needle on accomplishing personal goals with the end result being finding fulfillment in both career and life. Once my book was published, things just grew from there. I had several people ask me to help them with resumes, interviews, networking, and the career search process so I added career consulting as something I wanted to offer. I wanted to take things a step forward from one off sessions to more strategic, long term and dedicated support so from there I added 1 on 1 fulfillment coaching. I knew that accountability was a topic that many people struggle with so I later added goal setting and accountability as a standalone service from coaching.
The last thing I added was a blend of vacation, travel and personal development in the form of a 3-day curated retreat experience in Jamaica that I called the "The No Regrets Retreat" after my family's house in Nigeria. All these personal development services are under the umbrella of my business CTRL Alt Delete, which stands for: Take CTRL of your Future, Alt-er your Mindset and Delete all doubt. I sometimes have to pinch myself that I get to live in fulfillment by helping other people find theirs. It's a feeling that I hope everyone gets to experience in life. IT'S SO AMAZING!!
Great, so let's dig a little deeper into the story – has it been an easy path overall and if not, what were the challenges you've had to overcome?
Nope! It has been full of all kinds of ups and downs and curveballs but even the gut punches in hindsight had a way of fitting in somehow. In either revealing a relationship that wasn't serving my purpose to teaching me something to uncovering a new opportunity or changing my perspective about something. When I first started pulling everything together as a business, I wanted to do all the things which just wore. Me. Out. At one point, I had to bring things to a complete stop and reassess the various projects I had going on and focus on a select few. I had to scale back before I had even really gotten started. I also had to learn all the ins and outs of running a business. Let's just say that was a reminder for me to stick to what I'm good at and not be bashful about asking AND accepting help. Luckily, I have access to some great mentors and sounding boards. While there have been some lows, there have also been some amazing accomplishments. Had you told me my book would be purchased in 13 countries, I would have laughed. It's been incredible to see my business grow from a conversation about a checklist over brunch and royally screwing up my accounting to now a full-fledged business with multiple offerings, international retreats, a published book with another on the way, and being about to support people the way I do.
Alright – so let's talk business. Tell us about CTRL Alt Delete – what should we know?
I am Tricia Sitemere, of TriciaSitemere.com. I am a Career Consultant and Fulfillment coach. I help people find fulfillment in both career and life to help them move the needle towards self-actualization. I define self-actualization as coupling your passions with your inherent talents to live up to your fullest potential. A guided decision-making diva, if you will.
I am known for my warm personality, sunny disposition, my big smile and typically wearing my signature red lipstick! All that aside, I am known for my commitment to my clients. I go beyond just a session. If I see an article or opportunity that you could benefit from, I send it over. If I come across a post or a meme that I think could uplift or make you laugh, I'll text it to you.
I am most proud of my work ethic and client engagement. My clients and I are very much a team and I want to see them win. When challenges come up as they are inevitably bound to at some point, we work through those challenges together!
In addition to that the personal growth of clients and people that I have worked with. I love getting the text message or email when a client has accomplished something we have been working on together. Or when they challenge themselves and they succeed. Or hearing from the client that initially thinks they CAN'T and has a host of reasons why what they desire in their life isn't possible to them growing into the mindset that they can, and they will! It truly is a beautiful thing and very special to me to be invited into someone's life on such a personal level.
What sets me apart is that I am your biggest cheerleader and genuinely want you to succeed! I also have several years of experience helping guide others.
Is there a characteristic or quality that you feel is essential to success?
The qualities that have been most important to my success are my drive and passion. Yes, there are days when I get the amazing feedback or a great book review but there are also days where I feel like I'm maybe not doing enough to either grow my business or take care of my clients or partnerships. My passion and drive fuel one another. I am also confident in myself and my abilities so I'm taking a risk and betting on myself. I know the vision that I have for myself, and CTRL Alt Delete and continue to be excited by that vision with every step I take!
Pricing:
I'm Sick of This Shit – $28 plus tax
The "Get It Done Checklist" – $25
Discovery Consultation – $30
Career Coaching Session – $100
1 on 1 Fulfillment Coaching for 1 Month – $475
Contact Info:
Image Credit:
Tracey Freeman
Suggest a story: VoyageDallas is built on recommendations from the community; it's how we uncover hidden gems, so if you or someone you know deserves recognition please let us know here.
Meet Plano Series Sponsor:
Sherelle Reed: I am the Founder/Visionary of a 501c3 Non-profit organization called Find Your RESILIENCE Inc which encourages and empowers female to Learn from Their Past, Live Today and Pursue Purpose! We sponsor various events and outreach programs throughout the year to meet the needs of the community. Our social media pages on FB and IG (Find Your RESILIENCE) provides Motivational videos, podcasts and posts. I am also a Life Coach, Corporate Instructor, Public Speaker and Talk Show Host (WAKEUP! with Sherelle – Power Play Radio Network)
Website: Findyourresilience.org
Instagram: Find Your RESILIENCE
Linkedin: Sherelle Reed
Twitter: Sherelle Reed
Facebook: Find Your RESILIENCE
Youtube: Sherelle Reed