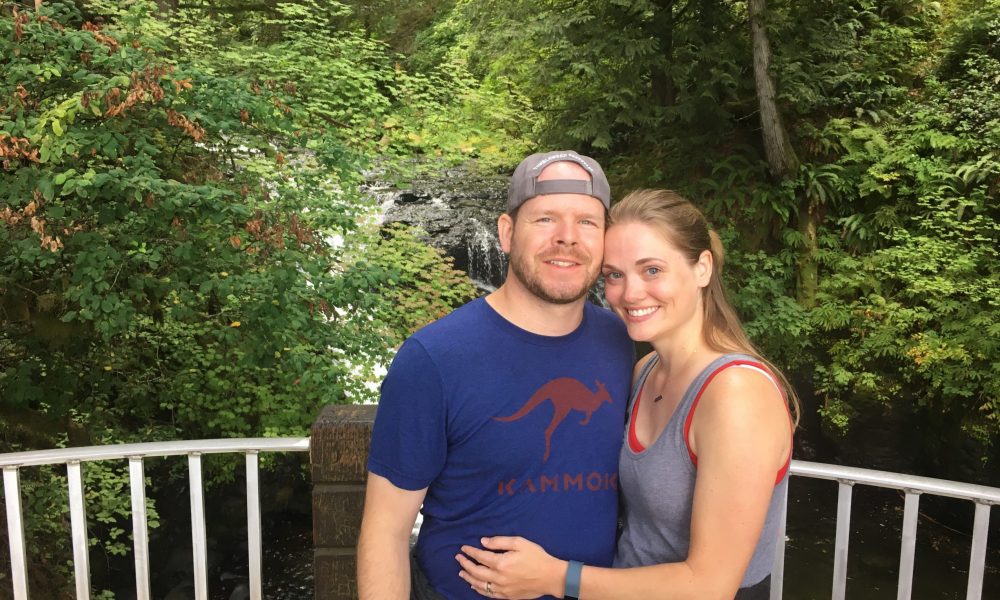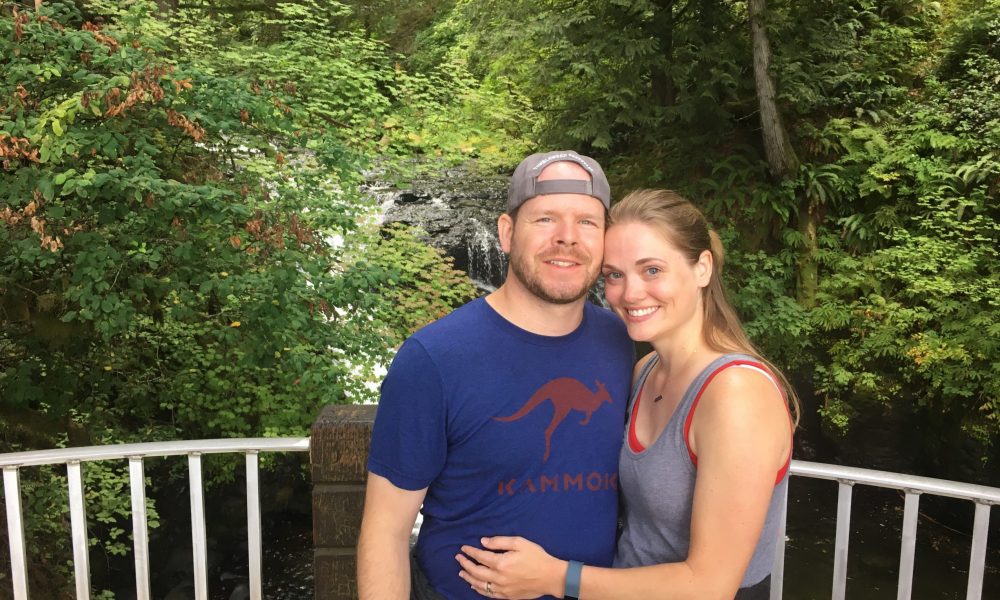 Today we'd like to introduce you to Brian Wysong.
Brian, can you briefly walk us through your story – how you started and how you got to where you are today.
I am the Co-Founder and Co-Owner of Tumbleweed TexStyles. I am currently full time and oversee all the business strategy, development, marketing, branding and operations of the company.
My journey started off when I graduated from Texas Tech University with my Business Administration and Marketing degree. I worked as a college and marketing director of Trinity Church in Lubbock. I then moved to Dallas and worked as the Marketing Coordinator at a boutique branding agency called Artistry Marketing in Dallas. Although, I loved business and marketing, I had a calling to work with students and to teach. I accepted a position in Frisco ISD at Liberty High School to teach Marketing, Entrepreneurship and a program called Independent Study and Mentorship. I spent close to 10 years teaching in Frisco. I loved every moment of it.
During my time as a teacher, the art teacher and I decided to start a fun little side business selling Texas-inspired t-shirts in 2011. We both took out $350 cash to buy our first investment of $700 worth of shirts. Within a short few months, we were able to take back our initial investment. We just continued to reinvest the profit back into the company. Little by little we grew.
To fast forward to today, our small hobby has grown to be a successful business. In 2017, we sold close to 100,000 products to all 50 states, 12+ countries and hundreds of Texas Towns. Our business growth has increased by 30-100% each year since we started in 2011. We sell our products on our website, but have also served over 1000+ retailers over the years. We currently have close to 200 retailers throughout Texas, Louisiana, Oklahoma, South Carolina, North Carolina, Georgia, Alabama and Florida. We have expanded our product line beyond shirts to sell glassware, home decor, stickers and koozies. Our products have been seen on famous Texas influencers including Dale Earnhardt Jr., Cole Beasley, George P Bush, Pat Green, Josh Abbott Band and Aaron Franklin from Franklin BBQ. We have been blessed to have been interviewed and recognized in local, state and national media including a live interview with MSNBC and Tamron Hall. We have also expanded our reach by doing custom work with Texas musicians, brands, media and influencers. We have done designs for Pat Green, Josh Abbott Band, Texas Monthly Magazine, The Daytripper television show, Old 97's and Ozarka Water Company to name a few.
Our operation has grown beyond just the two teachers. We now have over 12 people touching our brand on a daily to weekly basis. I just retired from teaching to go full-time with our business in hopes of taking it to the next level. Our most proud accomplish is that we are now able to give back. We donate a portion of each sale to the Frisco Education Foundation. Over the last three years, we have helped scholarship 7 graduating seniors. We have also donated money to various causes including the efforts in helping those in need from Hurricane Harvey.
We recently announced that we will be opening our flagship brick and mortar store in Frisco with the Nack Development called The Patios in the newly branded "Rail District". The store should open in 2019.
As Tumbleweed TexStyles continues to grow, we will continue to expand our brand, product offerings and custom capabilities. We believe that we have not even scratched the surface in what the future has for us.
My experienced has really humbled me. It is amazing how much you can learn in the journey of creating and building a business. It takes a lot of time, effort, sacrifice and work. As we move ahead, I personally look to get involved with the local community of Frisco to giveback what I can. I enjoy public speaking, motivating and educating people to go to the next level. I hope to use my experiences of success and failures to help others with their business and life.
I have recently partnered with three other gentlemen to start a Christian-inspired brand called Refine Outfitters. My wife is the lead designer for this brand. We hope to learn from my experiences with Tumbleweed TexStyles to grow Refine Outfitters not only as a successful business, but as an incredible opportunity to speak a positive message to people's lives.
Life is short. My heart and passion thrives off of helping others. I want to utilize my resources and abilities to be a positive impact.
Has it been a smooth road?
In my opinion, there is no such thing as a smooth road. Life is all about how you react to the situations you face. People have a choice to look at life as a dreadful experience or an amazing opportunity. I believe all great things come with great sacrifice.
With that said, no, the road has not been easy. For many years, I chose work over play. While many of my friends were out hunting, fishing, traveling and playing games, I chose to work. There were many days that I woke up at 5:30 am and then went to sleep that night at 3:00 am. Also, throughout the journey of building Tumbleweed TexStyles, majority of the tine, I had no clue what I was doing. Yes, I had a business degree. Yes, I had business experience. Of course, I taught marketing classes. Although, none of those things really showed me how to build a business. There are so many things that you cannot plan for. You just have to learn as you go. Adapt to situations. Watch YouTube videos, seek advice from a mentor or just take risks and learn by trial and error.
Also, you learn that many times, you can't rely on friendships to carry your business. You have to keep a small circle of friends and be careful to who you allow to speak into your life and business. There are many sharks out there or people that will copycat your ideas, products or style.
Even with all that said, the journey and experience has been wonderful and well worth it. I love working with the people and customers we serve. I have been able to experience some incredible things. I love being able to work with a Co-Owner I respect and my wife that I believe is incredibly talented at what she does. It is really cool to see something I built grow to be something that so many people enjoy and respect. There are times that I am driving in between meetings or coffee shops where I just think my God that I am able to choose my hours, days and schedule (even though I work 24/7). The whole idea of business is a game to me. It is about making the right moves, learning from mistakes and enjoying the competition. It has been a fun ride and I am excited to see what the future holds.
So, as you know, we're impressed with Tumbleweed TexStyles – tell our readers more, for example what you're most proud of as a company and what sets you apart from others.
We are a Texas-inspired apparel brand based in Frisco. Our core competency is our design work and branding. I am the Co-Owner, Co-Founder and oversee the business, brand, marketing and operations.
My biggest asset to Tumbleweed TexStyles is that I like to think that I am an out of the box thinker. I find unique ways to connect to people and our customers. Also, I am a very driven person, so I am able to help keep our business moving forward even in the worst of setbacks. I am a visionary and am always thinking months to years ahead of the current moment we are in.
I am most proud of the giveback aspect of our business. We are blessed to be a blessing. We donate a portion of each sale to help scholarship graduating seniors. Over the last few years, we have helped scholarship 7 seniors. We have also donated money to people in need. In addition, we are big supporters of the Frisco Arts and our local community.
I am also personally proud of how we handle business. We do our best to be men of integrity and to make choices based on ethics, morals and our faith. We care more about people than our business. So that drives our decisions and business strategy. Although, we are competitive and like the game of business.
Let's touch on your thoughts about our city – what do you like the most and least?
I love the people, vision and growth of Frisco. My wife and I moved to Frisco because we were teachers. Although, we want to stay in Frisco because we want our daughter to grow up in what we believe is one of the greatest school districts in the state of Texas.
One of the negative parts of Frisco is the increased traffic and all the toll roads.
Pricing:
Shirts – $25 to $28
Home Decor – $25
Glassware – $5 to $8
Hats – $22 to $25
Contact Info:
Image Credit:
Tumbleweed TexStyles
Getting in touch: VoyageDallas is built on recommendations from the community; it's how we uncover hidden gems, so if you know someone who deserves recognition please let us know here.