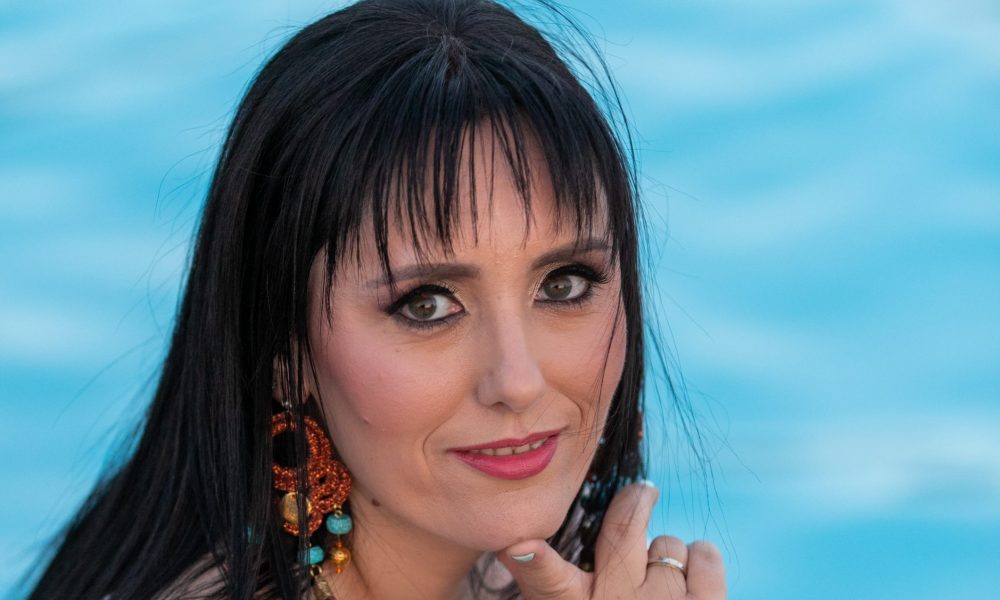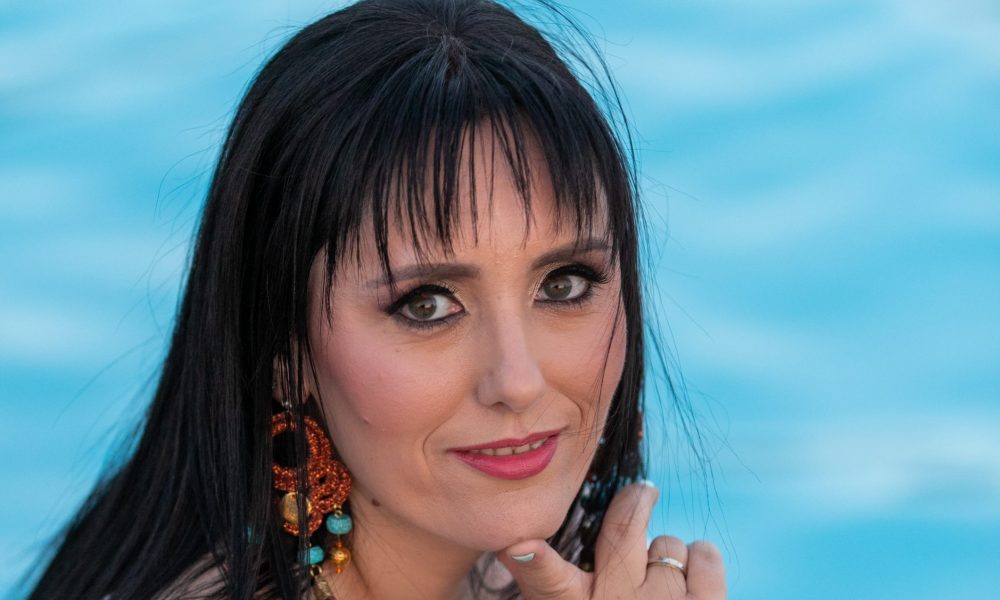 Today we'd like to introduce you to Vasiliki Gkarmiri.
Hi Vasiliki, it's an honor to have you on the platform. Thanks for taking the time to share your story with us – to start maybe you can share some of your backstory with our readers?
More than 20 years have gone by, but the memory of a small shop is engraved in my mind. It was a crispy winter afternoon in the Greek city of Thessaloniki when I set foot in a bead store for the first time. The colors, shapes, and forms of the beads, yarns and textiles captivated me. I was instantly hooked, and that marked the beginning of a love story. At the time, I was pursuing a Medical degree, and making jewelry quickly became my creative outlet. As years went by and my medical career skyrocketed, I kept creating jewelry on the side. I was motivated to design as I realized that my jewelry could bring to women something my medical expertise could not: a transformational experience in the blink of an eye. I could see women putting on my creations and changing their posture.
A smile would brighten up their eyes as they would look in the mirror and say: Darn, I look so good! That smile, that feeling of confidence, quickly became what my jewelry was all about: helping women reawaken the Goddess within. To hone on my skills, I took courses in Greece with my tutor Maria Dova and a jewelry design course in the accredited NYIAD. All my supervisors were ecstatic about my work, inspired by the colors, shapes and texture of the Greek scenery and my country's rich history and dynamic, unforgettable women. This was still a hobby, but I couldn't resist the beads any more than a five year old would say no to ice cream on a hot Texan day. I was spending part of my income to collect design elements that were inspiring me: sparkling glass beads, flower patterns on textiles, colorful agates-the gamut was endless. I was keeping them on the side, dreaming of all the gorgeous jewelry I would make one day. I could see a vibrant Goddess in every woman next door, and I wanted to help awaken her-and that was the seed of what later became the name of my brand, Next Door Goddess. Meanwhile. Life was happening.
At the age of 37, I married the love of my life and we had three kids. He is a Greek-American, and as the fiscal crisis in Greece was getting deeper, he suggested a move to the States. That decision was not easy for me. In Greece, we have a phrase for immigration that would loosely translate as "tearing your roots out", and that was exactly what it felt like as I was boarding that plane on the March of 2019. Picking our new town was far from easy, but the moment we set foot in Plano we knew this was a great place to raise our kids. Careerwise, I was standing at the crossroads. I could restart my medical path, but deep in my heart, I knew a dream was calling me, and I decided to give it a chance. With the help of my husband, I started building a website and turning Next Door Goddess into a business. Remember those beads I was collecting? They got on a ship and immigrated with me. I could not leave them behind. Today, I am proud to design with elements handpicked in my country. I source worldwide, but my beads from Greece have a special energy to them. You would have to touch them to feel it-but it's there.
My entrepreneurial journey has just begun, but this road is hard to travel alone. People grow better together. To this day, I am grateful to the online communities I am part of, my mentors and everyone who has collaborated with me and especially • Robin Kramer and Tracy Matthews (Red Boot Consulting and Flourish and Thrive Academy, respectively), who provided me with business guidance and a like-minded community of business owners and mentors in the industry, that put collaboration over competition. • Erin Alexander (Alexander Design Co.) who helped me build the website of my dreams. • Giannis and Thanos Floulis for shooting a breathtaking maker's video true to the essence of my brand. • Karen Martin (Brand Legacy) who helped me articulate my vision for my brand and its message. • Pamela Pekerman (Hustle Like A Mom) who helped me with brand messaging, balance between mom and entrepreneur life, and through building a communtity of inspirational mompreneurs. • Sabina Hitchen (Sabina Knows) who has always been mentoring and pushing us, small business owners, to share our stories with the press. • My family, all of my friends and each every person that has ever been my customer referred a friend or shared a heart or a comment on my social media posts. There are so many ways to help a small business and each and every one of them is highly appreciated. I have a 5-year plan and a 10-year dream. My dream is to build this brand and expand it into a designer house and a community of like-minded women that will give back. Part of my plan is to keep sourcing in Greece and producing in the States, even if partially. This helps both of my countries, and in my heart-it feels good.
Alright, so let's dig a little deeper into the story – has it been an easy path overall and if not, what were the challenges you've had to overcome?
My road has been off the beaten track. I have been blessed to work in two vastly different settings that I have both loved with all my heart, but there have been rough patches along the way. However, each of them proved to be a step of growth. At first, it was the identity change per se. From physician to small business owner, from Greek to Greek immigrant, with three little boys, two of which could hardly speak any English and my family and lifelong friends far away. A new way of life-I even had to take exams to prove I could drive a car. But my eyes opened to a new world. I started making new friends and, despite the fact that I am sometimes lost in translation, people in Plano have been welcoming, friendly and warm. Then, it was my first website. Before I even had a sale, it was hacked-despite the SSL certificate. I didn't feel secure to invite customers to shop, so I had to shut it down and start from scratch-in another platform. Today, I am grateful that I did.
Covid-19 and homeschooling the kids was another setback. I have less free time to work on my business, and the emotional toll of not being able to go back to Greece this summer has been a big burden, especially since we lost people in the family that we dearly loved. 2020 has been a rough year-but 2021 started on a better note. At this point, growth is all about finding my customers in the States and growing my following on Social Media. Being a Greek that has just immigrated, my knowledge of the field is limited. But I believe that with time and immersion, I will find the customer I am here to serve. That being said, I believe that when you have a privilege, you must acknowledge it. On this road, the help of my husband and our families and friends (even from far away) has been crucial. I did not take this journey alone and I have already seen some of the hardships it can entail. But I know I haven't seen them all. Ever since I embarked on this journey, I have developed a great respect for all the men and women out there who take it against ALL odds. These stories inspire me and help me stay focused and thankful for all the blessings I already have in my life. The rest will fall in place when the time is right.
Alright, so let's switch gears a bit and talk business. What should we know about your work?
At Next Door Goddess®, I design and create limited edition and one of a kind Greek Inspired boholuxe jewelry, accessories and Wearable Home Decor™. My designs help women reawaken the Goddess within so that with every stylish step they take, they stay unforgettable. They are rooted in femininity and made for confident women who love to express on the outside the vivacious spirit they have on the inside. My pieces are bold-they make a statement before a word is spoken. I am proud of my work because it ties in my Greek heritage and my wanderlust spirit in eclectic jewelry you haven't seen before.
Most of all, they exude the positive energy that the world is craving today. When you buy something made by human hands, it carries the love, the energy, and the vibe of its creator. I source most of my elements from happy people I know by first name and I only create in an inspired and joyful state because that is the feeling I want my jewelry to convey. The rest of my work time is for business chores. I am proud to be sourcing part of my elements in Greece and producing in the States. My heart feels good giving back to both of the countries our children have been raised in, and I hope I can keep it this way. Last but not least, I am proud of the collaborations we are fostering with other organizations that give back. Starting out on Mother's day this year, we will partner with In-Kind Boxes on a project that will bring confidence to moms while also helping other moms who are in need. It will be a set of bracelets that will be a staple on our website and I am looking forward to more collaborations as we grow.
Risk taking is a topic that people have widely differing views on – we'd love to hear your thoughts.
All my life, I have considered myself to be risk-averse. However, risk is inherent in human life and you cannot avoid taking it. Every decision you take contains a risk and sometimes the "safest" choice is the most risky one. To this day, I consider both immigration and the change of work environment the biggest risks I have taken, mostly because I jumped in both cases from a place where I was successful, happy and content right into the unknown. Yes, it is scary-despite the support I have from my husband, family and friends. But it also is exciting and invigorating. In a way, it feels like I am 18 again. I don't know where the road will take me, but I believe with all my heart that it is either my dream or something bigger and better that I can't even imagine.
Pricing:
Jewelry from $35
Home decor from $65
Contact Info:
Image Credits
Floulis Photographers Studio: Giannis Floulis and Thanos Floulis for my profile photo and the 3 first photos.
Suggest a Story:
 VoyageDallas is built on recommendations from the community; it's how we uncover hidden gems, so if you or someone you know deserves recognition please let us know 
here.