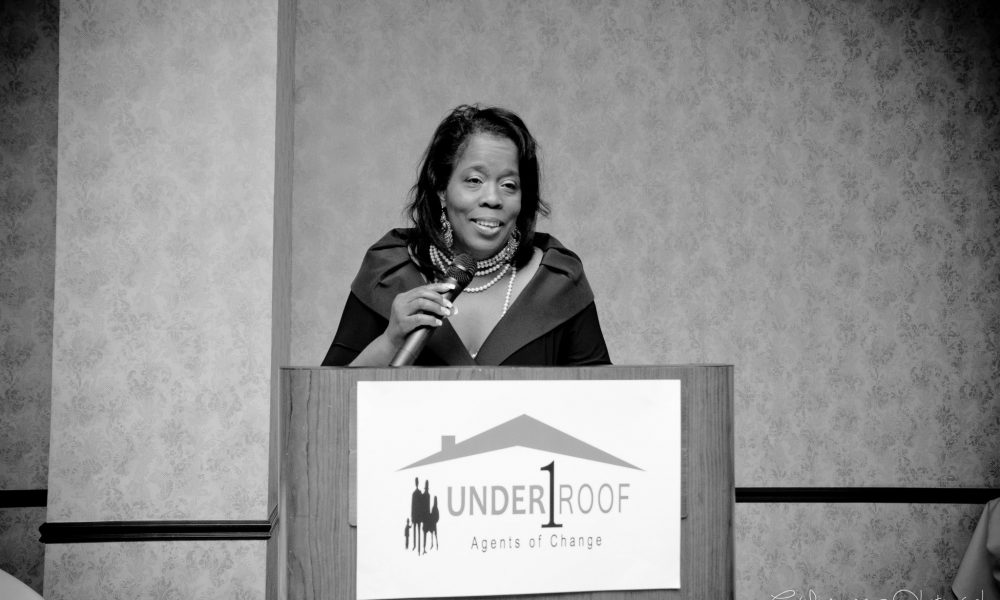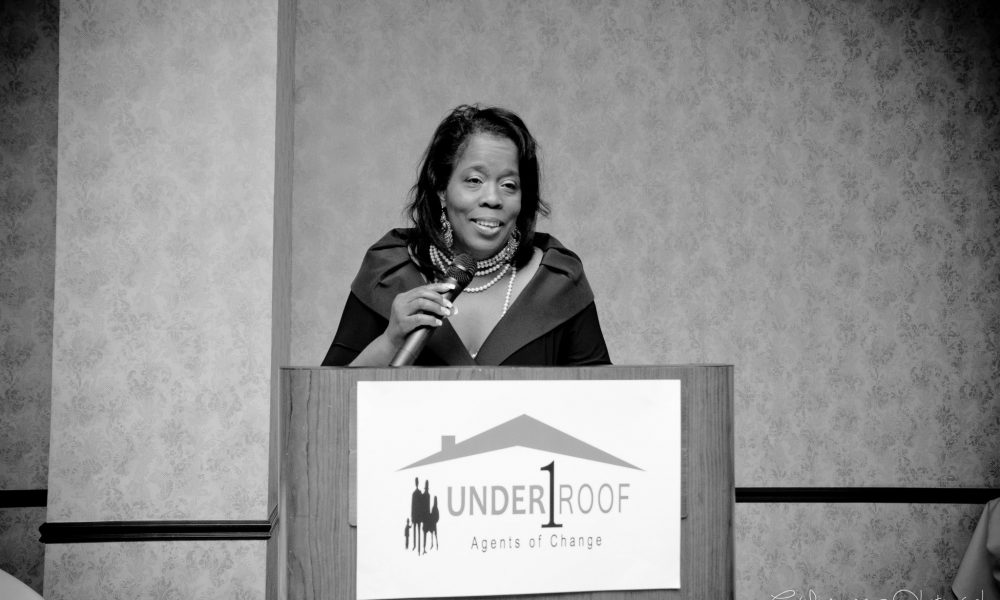 Today we'd like to introduce you to Verna Jones.
Verna, please share your story with us.
The mission of Under 1 Roof is to assist individuals to become self-reliant; Under 1 Roof provides transitional and permanent supportive housing and other services to homeless and low-income individuals as well as families of our community. Our vision is to have a community where everyone has safe affordable housing and the tools to become self-reliant. There was a general decrease in unemployment in Dallas and surrounding counties. However, despite the fact that more people were working, the poverty rate continues to grow and expand because of the increased costs of food, housing and other crucial services, and needs. There has been an increase in calls for basic needs assistance over the past year with requests for rent and utilities support being at the top of the list for the first time in several years.
When you combine the above concerns with mental health disorders (depression, dual diagnosis with substance abuse issue, etc.) you will not be surprised to learn that Dallas County have over 1000 families needed housing. Few life crises create the debilitation and sense of hopelessness that homelessness does experience especially for those who have served their country and have expectations that they will be reciprocated; especially for their children who are developing their self-concepts and worldviews and deserve to be encouraged and protected.
Under 1 Roof founders, Vanessa L. Ousley and I found each other while working at another nonprofit organization. We both have a passion for helping those in need of obtaining access to housing. As a social worker, I am working tirelessly to secure housing for homeless individuals and families for twelve years, while Vanessa, an attorney, was fighting zealously for the rights of tenants facing legal housing concerns. When our paths crossed, a natural partnership was formed that took advocacy for housing to a new level. I, armed with a Masters of Social Work, serves as the Executive Director for Under 1 Roof. I oversee all strategic planning, grant applications and agency staff to maintain smooth functioning of all operational process. Vanessa, a ten year veteran of the legal field, serves as the Director of Legal Services and develops and institutes all legal programs and coordinates the representation of program participants.
As Under 1 Roof effectively addresses the issues faced by homeless individuals in Dallas County, we strive to continue to provide unparalleled service to those in need.
Under 1 Roof is in its seventh year of providing services to the homeless population through a continuum of services which includes the following: Social Services, Permanent Supportive Housing Program I (Scattered Site), Permanent Supportive Housing Program II (Project Based) and Legal Services.
Under 1 Roof annual event "Stepping Out Of Homelessness 10/28/2017 at the Double Tree Hotel -Campbell Centre from 11-1:30. Please visit our website for event/sponsorship/donation www.under1roofdallas.org.
Has it been a smooth road?
Under 1 Roof has had its share of obstacles over the years – lack of operating funds and needing additional housing units.
We'd love to hear more about your business.
At Under 1 Roof we lead with WHY. We are committed to ending homelessness one family at a time through services, collaborations and community support. We work to move closer to eliminating the WHY for many homeless individuals and families with children. Our goal is to help people "Step" out of homelessness and to give them inspiration. We want to provoke discussion about homelessness and raise awareness, which we hope will also raise funds and donations for our agency to continue to assist those in need.
Under 1 Roof has grown so much since 2011 providing housing for over 400 families & individuals in Dallas County please visit our website www.under1roofdallas.org. Under 1 Roof have added several new housing programs as well as providing rent and utility assistance in Dallas County to prevent evictions through FEMA funding.
Under 1 Roof Housing Programs- primary focus is moving families from homelessness to self-sufficiency within one year of entry. In exchange for rent/utility-free housing, residents are required by written agreement to work full time, attend school to obtain desired certificate or degree, obey the program guidelines, and attend volunteer taught classes in life skills, employment, community living, and budgeting. In addition to housing and life-skills counseling as well as intensive case management, Under 1 Roof provides the following through a network of community support: food pantry, medical assistance, dental work, GED classes, haircuts, glasses, school clothes, school uniforms, etc. Although Under 1 Roof Housing programs provides a supportive Christian environment, it places no religious requirement on any resident, and no volunteer, resident, or donor is discriminated against because of race, creed, ethnicity, or religion.
We strive to break the cycle of homelessness by strengthening community, encouraging self-determination and involving tenants in every aspect of the organization. Under 1 Roof exclusively dedicated to providing transitional and permanent supportive housing to homeless individuals and families. These supportive residences address the needs of seniors, families with young children, youth at risk of homelessness, and adults with physical or cognitive disorders. We provide an essential and comprehensive network of services including job training and placement opportunities, a social enterprise, family and youth programs, substance abuse treatment and community organizing. These services have had a positive impact to the lives of formerly homeless adults and children by supporting them in retaining their housing and leading stable, productive lives
Project Description:
Under 1 Roof's Housing Program was developed in 2011 providing housing to homeless families with donated units in the Oak Cliff sector of Dallas. U1R Permanent Housing Program was developed 2012 through a partnership with Dallas Housing Authority (DHA) providing scattered site housing throughout Dallas, Collin and Tarrant County. During residence in Under 1 Roof housing program all participants are expected to:
1. Obtain employment or be involved in an education or training program that will lead to employment;
2. Participate in appropriate treatment programs in order to remain alcohol and drug free and maintained on medications that manage mental illness;
3. Meet with a case manager at least twice monthly, participate in financial literacy classes, tenant education workshops, and other agency programs designed for their recovery and growth; once employed, maintain an active savings account.
Most of our program participants are female headed households with at least two children or more – Some work every day, but are still poor and we call that the "working poor", others are seeking employment but have inadequate training and skills. A significant number are struggling with or are impacted by substance abuse or mental illness; some have a physical disability. None have savings required to sustain them when family crises arise. This crisis is devastating and affects the quality of life of everyone in our city. It requires a permanent, integrated solution designed by the people who have first-hand knowledge of the issue due to the housing issue in Dallas County. Although a permanent housing program is intended to serve a chronic population that may require long term, ongoing services, the agency goal is to support these program participants so that they can become reasonably self-sufficient and do not need our services. Every intervention is made to accomplish that goal. Under 1 Roof have served a total of 931 persons 30 individuals, 270 families and 631 children, U1R staff answers calls and provides referrals to over 50 to 75 persons weekly. All of our housing program participates are referred to Under 1 Roof from one of the various shelters (Dallas Life, Center of Hope, Family Gateway, New Beginning Center, Family Place, and The Bridge etc.) in Dallas County.
.
Under 1 Roof has established valuable working partnerships with different community organization to maximize its resources to our program participants' benefit. Childcare is provided by Vogel Alcove to relieve parents of the burden of tending to a child while simultaneously searching for employment, attending scheduled meetings with a case manager, or fulfilling other activities that contribute to the client's increased self-sufficiency and independence. U1R has also partnered with other nonprofit agencies in Dallas County to carry out our mission.
Collaborations:
Under 1 Roof cannot provide these services alone, we rely heavily on the collaboration of our partner agencies and volunteers to assist our participants in achieving their goals.
U1R programs collaborate through a network of community support: food pantry, medical assistance, dental work, GED classes, haircuts, glasses, school clothes, school uniforms, etc. All program participants are referred to the SM Wright Foundation for household needs and Dallas Furniture Bank to purchase furniture at a minimal cost to the program participant. Additional partners who provide services for participants include Texas Workforce, Wilkinson Center, White Rock Center of Hope, Family Gateway, and DISD school counselors, Vogel Alcove, Captain Hope Kids and Rainbow Days. Our housing program address the need of homelessness.
Social Services
Rent & Utility Assistance to prevent eviction with funding from FEMA
.
Permanent Housing I
Voucher Based Housing Program with partnership with DHA Scattered Site Based 105 Apartments (Mandalay Palms Apartments, Sontera Palms, Toscana Palms, Sienna Palms, various apartments in Dallas County) Clients must be homeless to participate. 10 public housing units through Dallas Housing Authority Public Housing Program.
Permanent Housing II
Voucher Based Housing Program with a partnership with Dallas Housing Authority (DHA) and Integrity Asset Management -Project Based 50 Apartments (Mandalay Palms Apartments). Must be homeless to participate.
Recent accomplishments:
Provided housing for 300 households in our permanent supportive housing program.
Created Social Services Department to provide mortgage, rent and utility assistance with FEMA funds.
Created partnerships to enhance program services.
Obtain funds from various foundations to support agency programs.
Obtained 50 additional housing units through partnership with DHA & Mandalay Palms Apartments.
Established partnership with local universities to provide social work internship opportunities.
Established 100% contributing Board or Directors.
Successful Fundraising Event
Is our city a good place to do what you do?
Dallas is an AMAZING City to start a nonprofit! After researching these questions you should consider.
1. Why are you doing this?
2. What is your mission?
3. What is your elevator speech?.
4. What are you going to do?.
5. Is it practical?
6. Is it viable?
7. Who is going to lead the nonprofit?
8. Who is going to manage the nonprofit?
9. How much is this going to cost…and how are you going to pay for it?
10. Will you stay in compliance?
Contact Info:
Getting in touch: VoyageDallas is built on recommendations from the community; it's how we uncover hidden gems, so if you know someone who deserves recognition please let us know here.