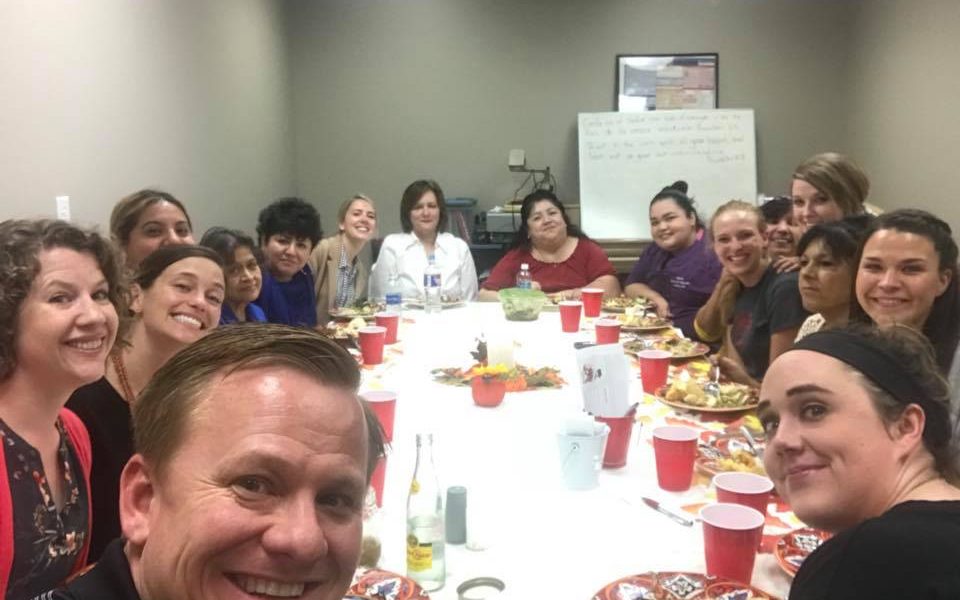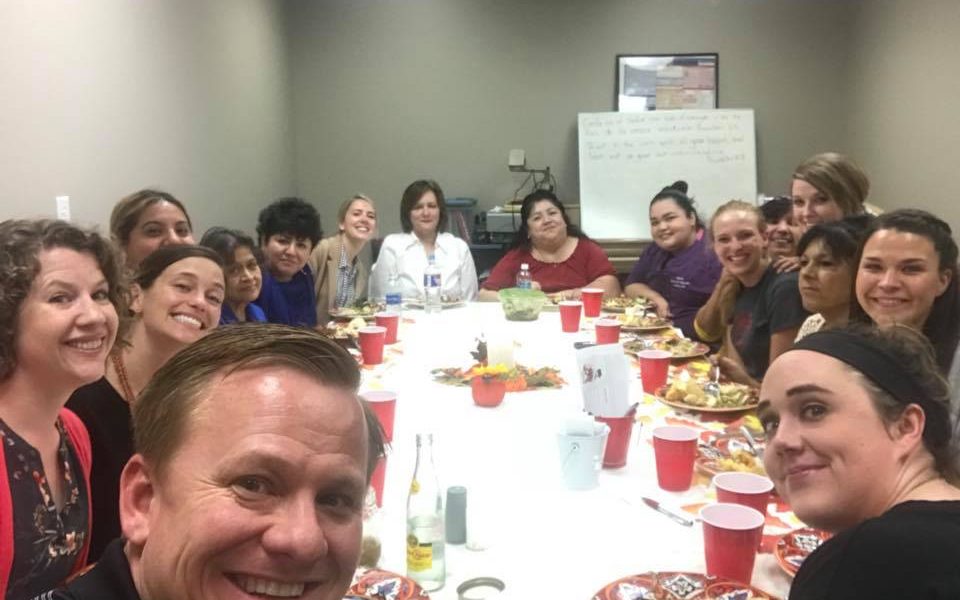 Today we'd like to introduce you to Wesley Keyes.
Thanks for sharing your story with us Wesley. So, let's start at the beginning and we can move on from there.
When I was 17 years old, I knew that I wanted to do something different, vocationally speaking, with my life. I felt a strong sense of calling to pursue this line of work and thus I have been engaged in Local Urban and Cross-Cultural (some overseas) for the past 20 years.
A seminal event in my life that led me to this vocation was cross-cultural trip to San Miguel, El Salvador in 1995. Instead of taking a Senior Trip to Gulf Shores or Pensacola, like most of my friends did, I decided to go on a mission trip to the tiny town of Chinameca in the Department (or state) of San Miguel. My life was forever changed. Prior to this trip, my understanding of "mission work" was centered around the theme of evangelism, namely, preaching and converting as many sinners to the faith as I possibly could. While we had some success in this area, I soon realized that true evangelism, that is the telling of the Good News, was not simply measured by numbers of conversions, but also by doing good works among "the least of these…"
Vocationally, this experience has led me to pursue work in churches and non-profits that are focused on mercy and, at the same time, justice. At Brother Bill's Helping Hand, I can fulfill this pursuit daily.
Here at Brother Bill's, I lead our team to think about fulfilling the dual task of pursuing mercy and acting justly in each of our programs. To pursue mercy means that we feel the pain of our neighbors and are moved to help them in their areas of lack. To act justly requires that we examine the life situations of our neighbors and ask, "Are they receiving fair treatment" or "are they being exploited"?
As Bob Lupton says, "Twined together these commands lead us to holistic involvement." However, we must learn to balance these two realties of mercy and justice in all that we do. Mercy, that lacks justice, can lead to relationships that create and foster systems of dependency and entitlement. Justice that is devoid of mercy lacks warmth and empathy for those who are being served. Or, as Lupton would say, "The addict needs food and treatment and street kids need both friendship and jobs."
My theology and thinking are molded by these principles. I believe that they are essential to create systems and programs that truly help our neighbors.
We're always bombarded by how great it is to pursue your passion, etc – but we've spoken with enough people to know that it's not always easy. Overall, would you say things have been easy for you?
Working among the poor and marginalized is hard work. Every day you are confronted with the harsh reality that the system doesn't work for everyone. You see that, even here in Dallas, TX, some folks are just barely getting by and that many of them have become nameless, forgotten, and cast away.
Some of my struggles have been:
-My own guilt about having more material goods than the people I am serving
-Raising funds and telling the story of the poor and marginalized
-Seeing our clients fall back into destructive lifestyles and relationships that we (and they) worked so hard to escape
-The temptation to give people "stuff" and to think that having "stuff" is what makes things better
-Doing for the poor what they can really do for themselves
We'd love to hear more about your business.
Brother Bill's Helping Hand is a faith based community center in West Dallas. We seek to enrich the lives of men, women and children in our community by empowering through learning, encouraging through relationships and ensuring the essentials of life.
Brother Bill's Helping Hand has a strong history of working with our community at the most grassroots level. We actively work to collaborate with organizations who use and value collective impact models. In West Dallas, we collaborate as a ministry partner within a cohort of fifteen other organizations called Serve West Dallas. These organizations missions' include child advocacy and youth outreach, community development, economic development, affordable housing, and education. Serve West Dallas works to encourage broad-scale collaboration between partnering faith based agencies like Brother Bill's Helping Hand by creating collaborative projects that encourage our agencies to work together.
What makes our approach unique is the emphasis we put on providing holistic care. This involves caring for our neighbors mind, body and soul equally. To only provide for our neighbor's immediate tangible needs like food or medicine does them a disservice and doesn't encourage a sustainable pathway out of poverty. This is why each of our programs seamlessly integrates opportunities for empowerment and self-sufficiency along with sharing the eternal hope and salvation found in Jesus Christ. Equally at the heart of each of our programs is the emphasis we put on dignity. Sometimes organizations work so hard to build efficient systems we overlook the costs in human dignity. At BBBH this translates into a "Client Choice" self-select process in our grocery store where neighbors get to shop aisles with carts vs. a pre-packaged bag that's systematically distributed. Additionally, our programs have financial buy-ins like the cost of a text book or cost of a lab. While minimal it still creates a sense of investment that brings dignity to our participants and eliminates one way giving.
We seek to see families thriving and a community empowered to break out of the cycle of poverty. By providing quality programs and life essential services that promote healthier, more productive and spiritually enriched lives, our hope is that those we serve will feel equipped to rely less on our services and empowered to become self-sufficient.
What were you like growing up?
In my early years, I was consumed with athletics and I played every sport my mom would let me. I played soccer, tennis, golf, baseball, football, basketball, volleyball, and I even loved skateboarding. I also loved to hunt and fish and really simply be in nature. But one of those hobbies was my favorite: baseball.
Baseball was a huge part of my life all the way through college. I earned lots of accolades for playing baseball and even played for 4 years at my university.
As for my personality, I have always been a leader; and not necessarily because I wanted to be. You see, my mom saw that I had leadership ability and she forced me to do things I wasn't always comfortable doing. She made me run for class favorite, President of my Junior and Senior classes, Mr. West Jones (my high school), she even made me participate in a "Beau Pageant" (yes, that's a beauty pageant for boys.
The funny thing is, with the exception of the pageant, I won all of those other accolades. People, and my mother, saw me as a leader and that has my career choices as well as my volunteer experiences.
Contact Info:
Address: 3906 N. Westmoreland
Website: www.bbhh.org
Phone: 214-638-2196
Email: helpinghand@bbhh.org

Image Credit:
Adair Neely, Courtney Shwadlenak, Maddie Redwine, Wes Keyes
Getting in touch: VoyageDallas is built on recommendations from the community; it's how we uncover hidden gems, so if you know someone who deserves recognition please let us know here.