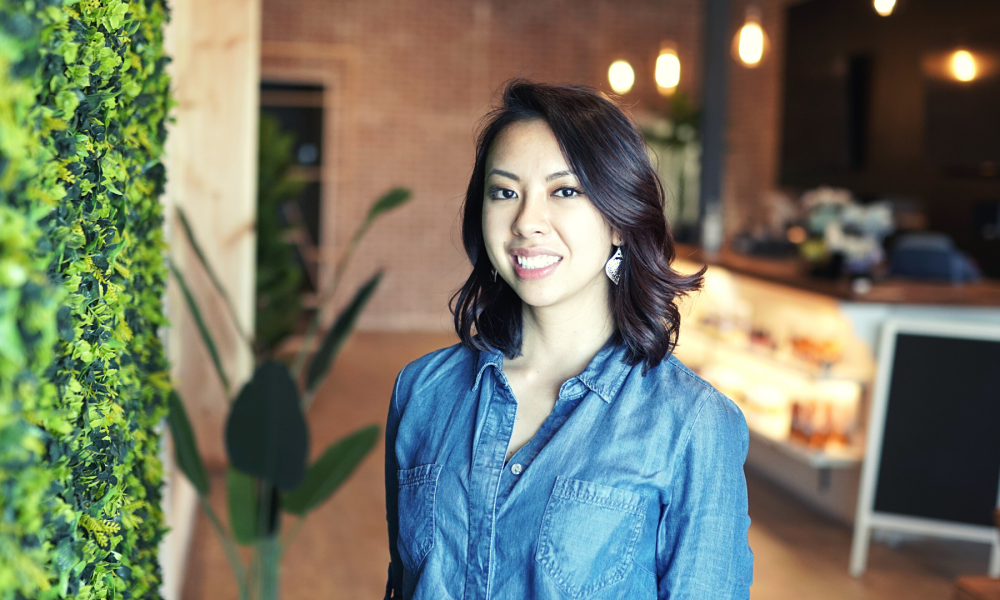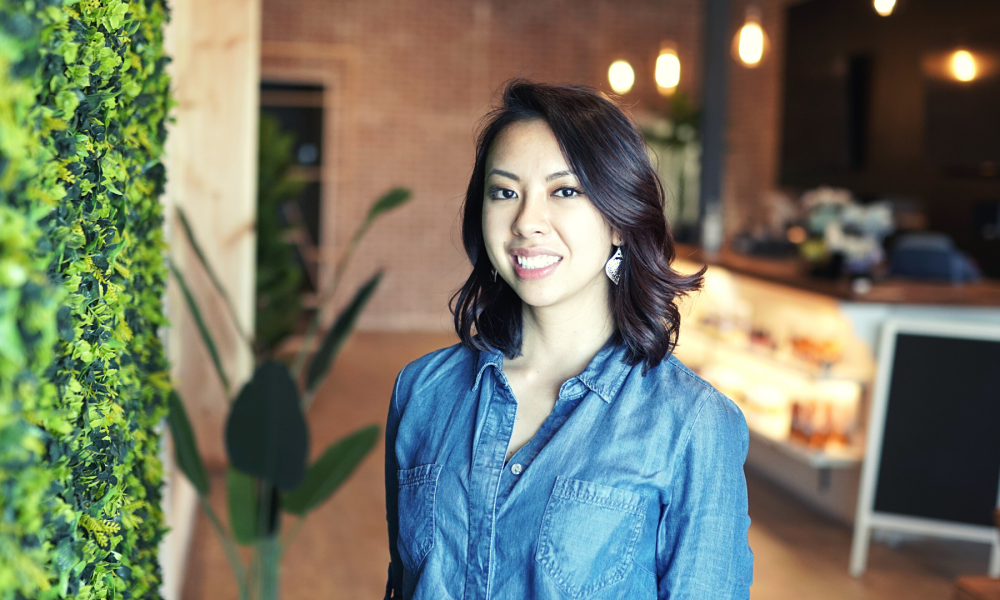 Today we'd like to introduce you to Yuong Lam.
Yuong, please share your story with us. How did you get to where you are today?
I am first a pharmacist by trade. I've been in the retail pharmacy world since 2012 and stayed with the same "Big Box" company since then. It was literally my first job, and I honestly thought it would be my last. Brand loyal until the day I retire. Two years ago, I never thought that I wouldn't be behind the bench dispensing pills and running the pharmacy. Instead, here I am, opening my own CBD store, advocating natural medicine and hemp supplements when I have been dispensing medications for Big Pharma for eight years straight. Maybe it's because it's 2020, with everything happening this year, it was time for a paradigm shift for me as well.
To explain how I got to where I am today, it's perhaps best to start from the beginning. I decided I wanted to be a pharmacist during my first semester as a senior in high school because I knew I wanted to be in a profession to help people. Originally, I wanted to be a veterinarian, but I couldn't bring myself to euthanize animals. So I went with the pharmacy route as a last-minute decision. I would say I got into this profession blindly, not knowing what to expect other than the handling of medications. I was in a world of a surprise when first I stepped foot into the pharmacy for the first time as a student intern. There were so many moving parts in a pharmacy to make it run, and my technicians and I had to wear multiple hats to keep the scripts flowing but also balancing the time to counsel patients on medications. There's counting, ringing people out, answering questions, verifying that the prescription you get won't interact with your current medications, insurance issues, and being a leader to orchestrate the whole operation while balancing your profits and loss margin. That's a lot to swallow, I know. They didn't teach half of that in pharmacy school. I learned on the job.
Over the years of working in a community pharmacy, I grew to love it because of the personal interactions I make with every patient. Even when scripts are coming in electronically every minute, I do enjoy taking the time to catch up on how Mrs. Jones is doing on a new medication or just answering simple questions like helping a new mom dose infant Tylenol for her sick baby. Even just finding a drug interaction that seems like an everyday thing that pharmacists do, having the patient come back to you and thanking you for saving their life, that made me feel fulfilled- that human connection. Pharmacists are one of the most accessible healthcare providers anyone can get in contact with. Not only that, we offer our consultations for free- no appointment is needed. Being accessible to help someone navigate through the complex world of medications and healthcare and being able to explain to them in a way anyone can understand is the best part of the job- to demystify healthcare.
In 2018, the Farm Bill passed and everything changed. It was the beginning of the CBD movement and my husband and a mutual friend were talking about how this natural supplement will be a game-changer that'll shake up the Big Pharma World. They said, when people start feeling better, they might use less of their medications or be able to stop them completely. When I heard that, I had to stop them in their tracks! Many medications are crucial and life-sustaining, like blood pressure and cholesterol medications, to prevent the risk of stroke and shouldn't be stopped "cold turkey". Being trained in traditional pharmaceuticals, this made me skeptical. I was intrigued but still aired on the side of caution.
How is it that CBD can help with so many different issues that we see every day? Pain, inflammation, anxiety, sleep, digestion, even skin issues? I spent almost every free time I had to learn about this because the more I learned about it, the more I realized what I did not know.
During my time researching and looking at clinical trials, I imagined what normal people without any kind of pharmaceutical training are trying to read and understand this information online too. What kind of questions they might have, as Texas is still considered in the Southern "Bible Belt," and a majority of doctors do not recommend it because there's not enough research. They might be hesitant to let their doctors know they use CBD because of the stigma behind it. This is the foundation for why I wanted to start a CBD business, headed by a pharmacist. I wanted to be the bridge between natural medicine and conventional pharmaceuticals. It is a service that I feel is lacking in this new industry.
One of the biggest differences between CBD and traditional pharmaceuticals is that there are little to no side effects from taking too much. These drug interactions and side effects are like a balancing act that everyday people go through when taking any kind of medication. Traditional pharmaceuticals should still be an important part of healthcare, and I do believe that there is a way to marry natural supplements and pharmaceuticals in an impactful way. Nowadays, I have seen too many cases of polypharmacy. This is when a medication causes a side effect that requires another medication to control that side effect. Also, being in the wake of the opioid crisis, people are still dying from drug overdoses with pain medications, in addition to issues caused by addiction and dependency. I remember that every time I fill a narcotic for a chronic pain patient, I always wondered how CBD could've helped them reduce their opioid use, but afraid my employer won't allow it. The world of pharmaceuticals is already complex, and adding CBD to the mix will change everything. I am, however, up for the challenge.
After two years of dreaming up this idea, I was ready to leave my full-time job as a pharmacy manager in October 2020. It wasn't that I didn't love my job at the pharmacy, I was ready to be my own boss for a cause that I truly believe in—counseling on CBD, uncensored by any corporate third party. I wanted to open a CBD storefront focused on education, offer health consultations, and advise on drug interactions. I am currently working on getting a Clinical Cannabinoid Pharmacist Certificate so that I can better educate our customers. There are not enough healthcare providers that offer or advocate for CBD use. It is my mission to open up the barriers, help people get access to clean and safe CBD products, and remove the stigma behind it. Maybe I can help someone wean off or stop some of their medications after all.
Overall, has it been relatively smooth? If not, what were some of the struggles along the way?
Starting a CBD business, in general, is a little tricky when almost all policies and regulations are still within a gray area, or what the CBD world likes the call the "Wild West", even though it is legal both on the state and federal level. Being in a more conservative state definitely made it difficult to even establish something as simple as a bank account or a merchant processor that will take online and credit card payments. We couldn't just ask Chase or Bank of America to open an account for use because CBD is still on their restricted list. That took at least a month or two to find who would do business with us, but from there, it was a little more smooth sailing.
Another obstacle that I am actively working on is to find a way to differentiate us from other CBD stores that are already established. My vision is to offer a more welcoming, education-based business model that takes CBD to a more medical route. I'd like for people to walk in and ask away and questions they might have, like how a pharmacist is always readily available for consultation at your local pharmacy. Now it's up to us to help get the word out.
Please tell us about Earth and Roots CBD Collective.
Earth and Roots CBD Collective offer natural and organic CBD products sourced locally in the Dallas area. We are a pharmacist-led and owned business that seeks to empower everyone to take charge of their own health and find balance in their life. We are Dallas local, and the majority of our selections are from another Dallas CBD manufacturer whose products are also formulated by a pharmacist. Like many natural supplements, hemp-based CBD can interact with medications and health conditions. We have CBD certified staff and a cannabinoid trained pharmacist on our team to answer any questions and help incorporate CBD into your daily routine, We like to take the time to sit down and educate anyone who needs assistance and guidance on starting CBD. Ask away!
If you had to go back in time and start over, would you have done anything differently?
Working full time as a pharmacy manager while setting this business up definitely slowed down the whole process. I was working at least 40 hours a week, and as soon as I clock out, I head straight to the store. It was a stressful few months for me to run two businesses at the same time. If I did it all over again, I would've put in my two weeks notice sooner to focus on our grand opening execution. On top of that, I also manage a few Airbnb properties on the side. At some point, I'd like to slow down and only focus on one thing, but I also like to stay busy. It's a balancing act for sure.
Pricing:
CBD Tinctures $24.99-94.99 (Based on strength)
Pet CBD TInctures in Salmon or Bacon flavor $29.99
CBD Sleepytime Gummies with Melatonin $49.99
CBD Turbinado Sugar Scrub $13.99
CBD 500mg Cooling Lotion $39.99
Various Strains of Hand Trimmed Hemp Flower $7.00-39.99
Delta 8 Broad Spectrum Gummies $39.99
Swiss Apple Stem Cell Serum with CBD $24.99
Contact Info:
Image Credit:
Jason Zhao
Suggest a story: VoyageDallas is built on recommendations from the community; it's how we uncover hidden gems, so if you or someone you know deserves recognition please let us know here.