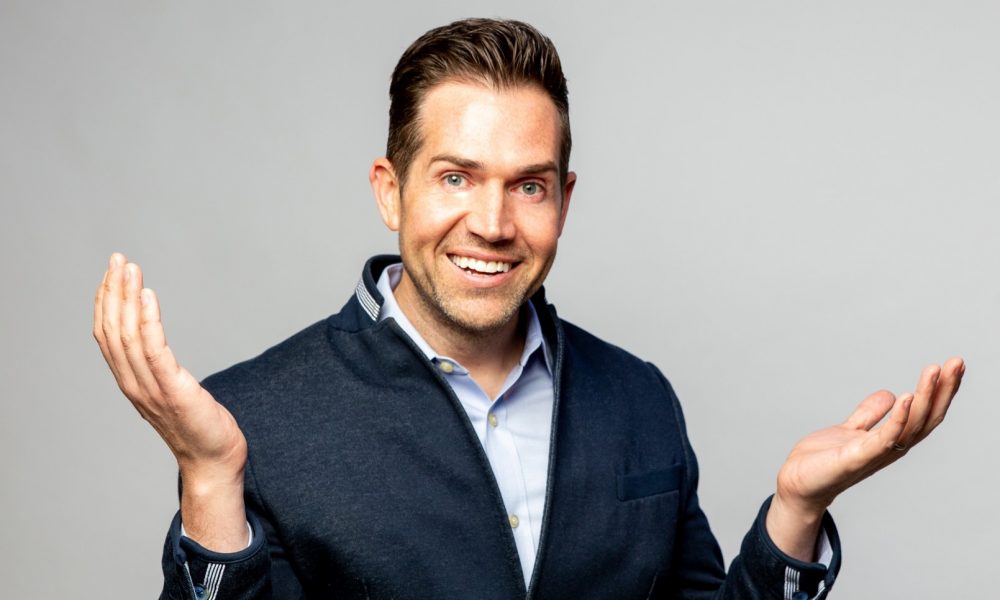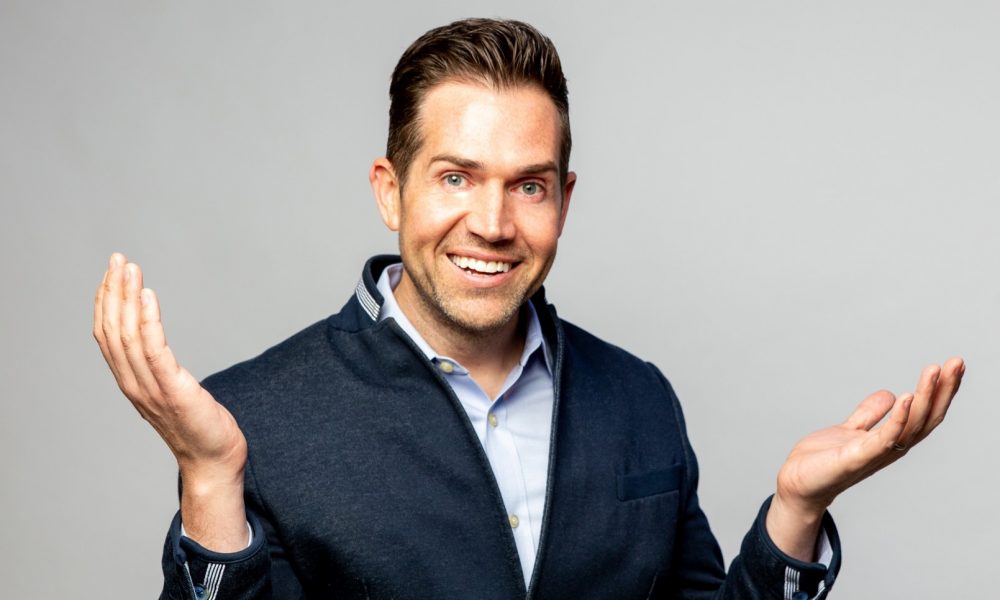 Today we'd like to introduce you to Zak Waddell.
Zak, can you briefly walk us through your story – how you started and how you got to where you are today.
As a kid growing up in Grand Prairie, I was obsessed with living the "most noble life." Some nights, I couldn't sleep. I would stare at the sky, hoping for answers.
To this day, I still don't really know what the whole "noble" thing means. It became romanticized as someone I would become… something I would figure out later. An idealized version of a future self, it followed me around like an imaginary friend.
Fast forward ten years and you'll find me at the University of Dallas doing a Masters in Humanities. Why humanities? I don't quite know that either… but it is where things get interesting.
At the time, I was considering the priesthood. That pursuit proved too noble for my blood, so I met a girl and moved to New York City. I grew up fast and hard. I learned my notion of the "noble life" wasn't shared by all. Working for a small hedge fund, I clawed my way through the 2008 financial crisis only to come out scarred and defeated.
The Texas oilfield was booming so I made a pivot and traded in cheap suits for steel-toed boots. Although times were good, something just didn't settle with me.
It seemed the oil and gas industry had the same bubble-bursting potential as the housing industry. With margins far higher than the value it was creating, it was only a matter of time before all the newly minted middle-class millionaires fell from their thrones.
It made us think long and hard about the role of business. Not just me, people started asking, "was the pure pursuit of profit enough?" The days of smooth talking middlemen (and women), hiding behind layers of commissions and fees were behind us. We became connected, and when we flipped the switch, we were empowered by technology.
Somewhere along the way, I read volumes of books, wrote without an audience, went into exile for three months as a contestant on the Bachelorette, returned home, married a Physician's Assistant, bought a weird condo in the Cedars, and had a boy.
That's when it all started… nada. No longer could I sit on the sidelines, watching companies extract value from people and communities. I needed to do more… to create something noble.
Landing from the clouds of youth to something real and grounded, nada embodies "the noblest life"– joining with others to help elevate our humanity! Come to find out, it was never about me… it was about all of us… listening to our common voice as we join together.
Started through the power of community capital, the idea that we are stronger as a collective force, nada started with a team of co-founders committed to empowering consumers in real estate transactions. There are five of us, but consider us one.
We're always bombarded by how great it is to pursue your passion, etc. – but we've spoken with enough people to know that it's not always easy. Overall, would you say things have been easy for you?
Smooth… because we shared the ownership. There are five co-founders: Mauricio Delgado, Felipe Miranda, John Green, Brent Porter and myself.
I remember telling my entrepreneur father years ago, that I would never start my own business… well, it is not "my own" business Dad.
We are better when we collaborate with others. But it's not pajama parties and campfire songs. It is creating a disciplined system of governance that laughs in the face of convention. We don't vote to reach a majority. We actively contribute until we reach 85% consensus.
Rather than defending your side and further polarizing discussions, we constructively offer proposals that the whole group can agree on. Eventually, something creative comes about and most of us agree. And most is enough.
Sound time-consuming? Not when it's on your own time. With an app developed during the Occupy Wall Street movement, we can all contribute without being in the same room. Loomio is more than just a tool, it is a philosophy of governance that allows democracy to scale as the business does.
Obstacles… let's revisit this in six months.
So let's switch gears a bit and go into the nada story. Tell us more about it.
There is a movement happening in real estate towards empowering consumers. Homeowners can now have full transparency in the real estate process, greater access to tools/data to value their own homes and retain their hard-earned home equity.
For years, layers of middlemen (and women) have hidden behind outrageous commission and hidden fees. The 2008 Financial crisis held a candle to the deceptive practices happening in real estate… nada is pointing the spotlight on a 6% Realtor commission that has existed far too long.
We believe a customer can be empowered with the same tools and data Realtors have access to. When put in consumers hands, they start to ask the question, "how much is the service of a Realtor worth."
We believe this question is better answered with a "flat-fee" rather than giving away 6% of the value of your home when you sell. Is a nada Realtor a seasoned veteran with 20 years experience? No… only the most complicated homes need an expert. Empowered with the best technology on the market, the role of the expert is changing.
And why should your a Buyers Agent keep the 3% commission? Why shouldn't the buyer receive a rebate that benefits their household and their community? The role of the agent is changing.
A nada Agent is a community curator. One part community reporter, one part real estate agent, they work hard to provide meaningful insights into the communities they live. Our agents live in the communities they serve and represent those communities authentically.
But it doesn't end there. We are providing meaningful "gig labor" through our network of real estate agents. They are responsible for managing and creating content for hyper-local blog sites we call our Community Portal. As active members of these communities, they provide potential homeowners a window into the soul of the community.
Riffing on the Buurtzorg Model of decentralized management, these agents are responsible for self-forming and self-managing. Being closest to the customer, they decide when to add a new member to the team, how to share commissions and how to best serve our customers. The goal is to establish a freelance role that promotes a responsible allocation of work while realigning the priority of family life.
Our commitment to homeowners and the communities we serve goes beyond just wealth creation. nada is building a Community Marketplace that allows a customer to spend their buyer rebate with community businesses. Instead of just focussing on wealth creation, we add solutions for increasing the welfare and wellbeing of homeowners.
Take for example a customer who receives a buyer rebate of $3,500 with nada. Maybe their most pressing need is using the money to enroll their daughter in 6 months of math tutoring. Maybe $3,500 could be used for after-school care for a single mother.
Or maybe welfare and wealth are accounted for. Maybe the basic needs are met and the household is ready to elevate their state of wellbeing. Outfitting a home to be more environmentally friendly, sponsoring a space in a community garden, having coffee every morning at a local roaster.
These are the types of purchases that create integrated citizens… integrated communities.
Ultimately, our stance is this: as a society, our obsession with wealth creation is leading us towards social isolation, individualism and zero-sum games. Moving towards a flat-fee model in real estate and a mortgage is just the first step of a greater paradigm shift needed to reconnect communities.
Homeowners are looking for balance in prioritizing welfare and wellbeing on an equal plane with wealth creation. We don't need competition between the three… we need balance to elevate our state of living.
This is nada — a movement to transparency and flat-fees in real estate — redefining real estate brokerage for a purpose-driven generation.
Has luck played a meaningful role in your life and business?
Luck is the temporary high you feel when change is trending in your favor. The problem is it's always changing.
We subscribe to a Lean Startup approach, committed to constantly adapting to the needs of our ecosystem. nada is lucky enough to be smack in the middle of countless thriving communities. Each one has its own identity. The Cedars, Lakewood, Bishop Arts… names that mean something very personal to its community members.
We are lucky to be experiencing a paradigm shift. People want a business that circulates wealth locally, rather than extracting it as the rich get richer.
We are experiencing a paradigm shift in the role of employees. The career of a real estate agent is not a steady one. That is why we support freelancers. Work from home, turn up your level of involvement as you need to, dress well from the waist-up… the webcam will never know.
We are applying The Buurtzorg Model of self-managed teams to our agent network. To ensure luck continues to trend in our favor, we allow the agents closest to the community, to make the business decisions affecting their customer base.
We want to change with our communities. This model of distributed governance promotes sustainable growth.
Pricing:
Buy a home under $200,000…get $2,500 back | Sell a home under $200,000…pay $2,500
Buy a home between $200k-$500k…get $3,500 back | Sell a home between $200k-$500k….pay $3,500
Buy a home over $500k…get $5,500 back | Sell a home over $500k…pay $5,500
here is the fun part…Sell your home with us, then use us to buy your next home….pay nada!!!
Contact Info:
Getting in touch: VoyageDallas is built on recommendations from the community; it's how we uncover hidden gems, so if you know someone who deserves recognition please let us know here.