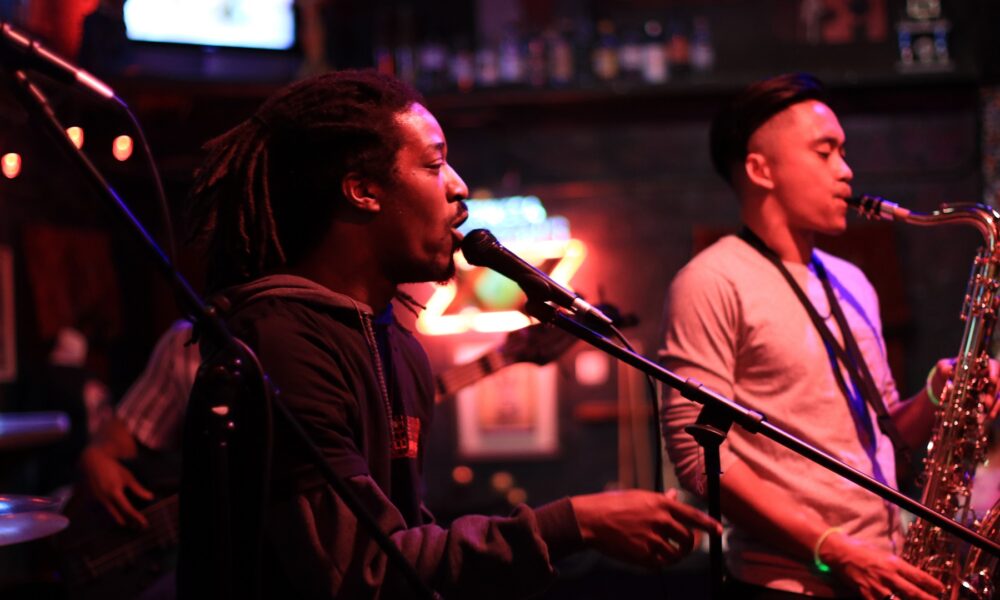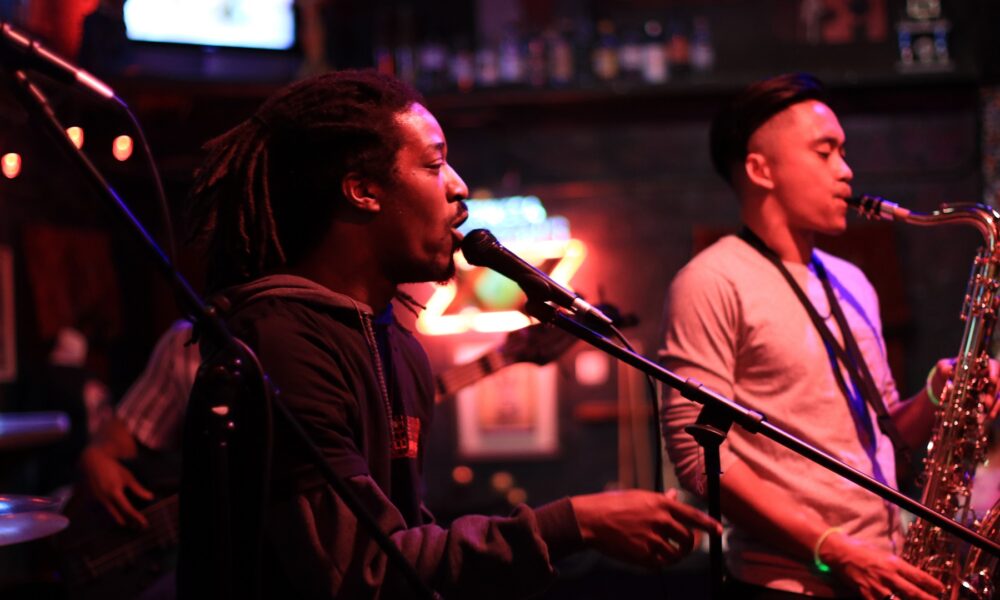 We are thrilled to be connecting with Preach The Poet again. Preach is a Teaching Artist, Orator and Activist and is also a content partner. Content partners help Voyage in so many ways from spreading the word about the work that we do, sponsoring our mission and collaborating with us on content like this. Check out our conversation with Preach below.
It's been too long since we last connected. Thanks so much for taking the time to share your thoughts with our community again. Some readers might have missed our prior conversations, so maybe you can kick things off for us with a quick intro?
My name is Preach the Poet. I am an activist, a poet, and an Educator. Im a descendent from the rhetoric of Fred Hampton. Born in Chicago, IL my roots are rich with culture and community service. I'm the epitome of the work as my Mentor would say. Born from struggle to end struggle. I spend a lot of my time in a classroom using poetry to teach different subjects to scholars and also grow them emotionally in order for them to work out traumas. I would call my classroom the hospital disguised as a playroom. The students and I are both patients being worked over by the our own literature. On the other end I'm apart of a Revolutionary Rock Band called Group Nameless. We put hard political views behind jams. It's the perfect setting. Right now we are partnered with a group called WIP Texas and we put on shows in Dallas, Houston, Austin, and OKC to raise funds for the local food banks.At this point we have raised over $10,000 for the food bank while also paying out all artist that participated. In-between the educational side of my work and live performance side of my work I do commissions for other artist who would like to feature my work on their projects.
What Organization are you currently working for in the community
Wip Texas Texas and Big Thought. Wip is an organization that raises money for different community initiatives. My favorite part about this organization is the fact that as a group we all come together and identify problems and immediately look to solve them with our talents and passion. Big thought is a group that employs teaching artist and look to use the arts to help different groups, Youth probationary programs (Tarrant and Dallas) and schools who have a lack of art or who Identify how arts can reverse damage done by trauma.
How would you explain your poetry?
My poetry is smooth irony. I like to think that I present sound arguments with facts and summarized stances. I like to build my sets like Lectures. Huey is more of a writer of poetry then Kwame Ture (Stokely Carmichael) I like to think its a strong mix of both. A bit of first hand Chicago colloquialisms and my grand parents. I read my work and all through there. I hear my Grandmas love and my Grandfathers jokes and wit. A collection of me. My writing directly reflects my current thoughts and opinions. Its like a snapshot of the moment.
What does your career look like down the road?
I know as a an educator but as time goes on I hear about bands who had singers who were originally poets and Its cool to know thats a possibility, but I'm looking to change my community for the good so however that manifest I'm still grateful for the opportunity. Even at this point in my career I see fruit falling. The end goal. is to support the community as best as I can.
Alright, so before we go, how can our readers connect with you to learn more and show support?
You can follow me on all social medias at PreachthePoet also you can got www.sylatx.com to look at my band and organization.
Contact Info:
Twitter: Preach The Poet
Youtube: Preach The Poet
Image Credits
The first 3 photos were taken by : Trang vu photography The last pictures were taken by : Julia Wright
Suggest a Story:
 VoyageDallas is built on recommendations from the community; it's how we uncover hidden gems, so if you or someone you know deserves recognition please let us know 
here.