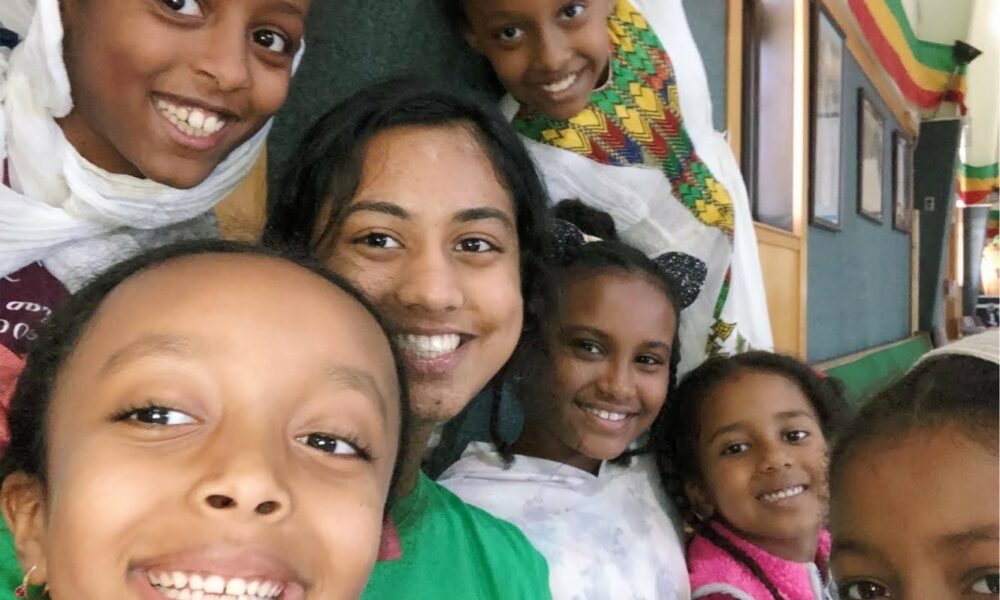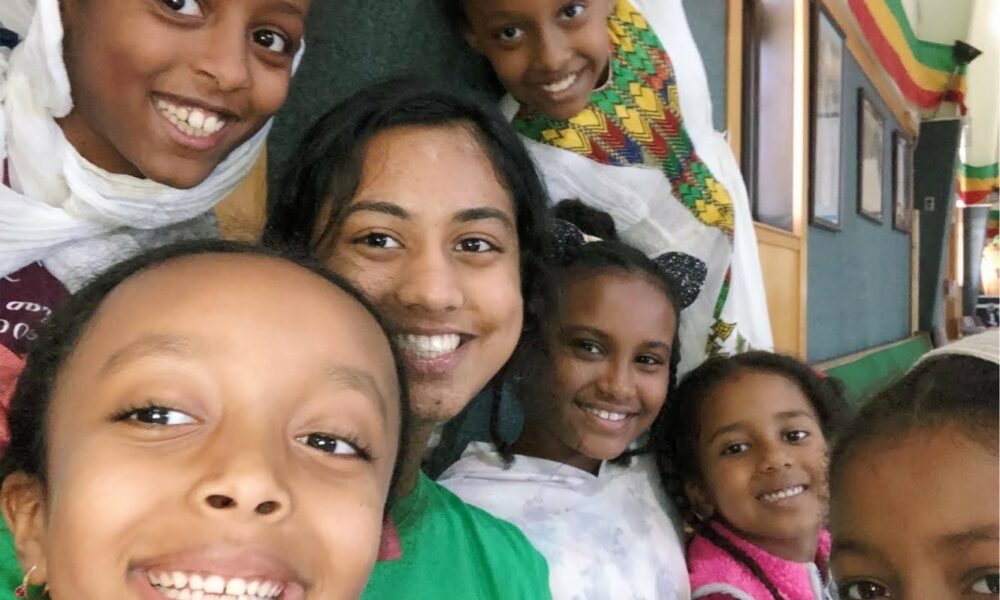 Today we'd like to introduce you to Sneha Nadella.
Hi Sneha, it's an honor to have you on the platform. Thanks for taking the time to share your story with us – to start maybe you can share some of your backstory with our readers?
My story for getting involved with the anti-trafficking movement begins with an experience I had with someone else. Four years ago, I volunteered at a human trafficking awareness gala and, as it came to a close, met the survivor that was hosting the event. I remember she told me her story and her inspiration to start her organization. That day was precisely where I had a self-realization that trafficking was so unspoken about for being such a prevalent issue in our modern-day society. It truly was a weight on me to think that, no matter how stable we are in our lives today, a tomorrow is never promised because human trafficking makes every type of individual perceptible. I went home and researched more trafficking cases across the globe and learned how widespread its impacts were. My first few steps into the movement included just me talking to some survivors to allow myself to understand the scope of the cause.
Once I got to high school, I founded the It's Going To Be Ok club during my freshman year, which has continued to the present as a branch of the organization founded by the survivor I met at the trafficking awareness gala in seventh grade. Our central goal has been to raise awareness and funds to give back to the victims affected by human trafficking, so over the past three years, the club has held drives to donate goods to rescued victims, raised money, and collected items to help survivors start or continue their education. Though the club's impact has been locally within Dallas, the experience has truly been remarkable as we know that every step we're taking is helping better a victim's rehabilitation.
Though my experience running the club has been amazing, I began to notice a sudden challenge arise in facilitating engaging meetings once quarantine hit in March 2020. Due to the immediate extra time that quarantine brought to my hands, a new interest I had picked up was listening to podcasts; whether it was on my way to my internship, workout, or even while making breakfast at home, they were the perfect mix of engaging and productive content. During quarantine, our club continued to stay active, but I decided to shift focus to another platform on which I could still get my peers involved in learning about trafficking while also keeping myself engaged – through a podcast. I figured a platform in which my peers can listen to a quick 20-minute episode during their downtime would be ideal. That realization was the start of gathering two of my friends and starting the Let's Talk Trafficking podcast in November 2020.
I am proud to say that the podcast has been one of the best decisions that I have ever made because it is genuinely something that I look forward to recording twice a month. Being able to constantly stay informed and up to date on the pressing stories and motives in the human trafficking industry is what pushes my passion for the fight to become stronger. I have had the opportunity to speak to many more survivors across the United States on the podcast as well as dive deeper into topics that I initially had a surface-level understanding of. The podcast has been a platform where my co-hosts and I can customize our content to be as engaging and authentic as possible, and this has been an exciting factor of my activism as of the past few months. For example, starting May 2021, Let's Talk Trafficking started a season 2 in which I cover underlying mental health topics from certain movies/documentaries with my co-hosts. Since the mental health aspect of the trauma which survivors endure is both important and prevalent to a large degree, we have been shedding light on the importance of mindsets and mental strength.
However, I did not plan on letting my club go simply because of my focus on the podcast. Over the past year, I have been working towards establishing branches at other local high schools so that It's Going To Be Ok chapters would gain more traction and catch the eyes of potentially interested members. There are currently 30 members in the IGTBOK club at Plano West and five nationwide chapters.
Overall, though I am still seventeen, I find content in my activism and the amazing community of survivors and other activists that I have met these past three years. My involvement is genuinely something that will not come to an end after my high school career, and I look forward to how both I and the anti-trafficking movement can evolve in the future.
Can you talk to us a bit about the challenges and lessons you've learned along the way. Looking back would you say it's been easy or smooth in retrospect?
Pursuing my initiatives in such an important cause has inevitably come with its fair share of challenges; in hindsight, however, I would not have experienced the degree of growth, realization, and respect for the human trafficking movement that I have today without having faced those difficulties. When I founded the It's Going To Be Ok (IGTBOK) club at my junior high, Jasper High School, I was extremely excited to bring something I was passionate about to my peers. My mindset going into the school year was that others would see the same potential and spark in the fight against trafficking that I did. Unfortunately, the turnout at the first meeting was underwhelming.
Personally, it was slightly discouraging to accept that the passion I had for the cause was not able to reflect in others, but I didn't allow the situation to throw itself back at me and I continued to plan for future meetings. Even with the new incentives and activities that I tried to implement, however, the turnout remained unbothered. It all began to feel like a waste of time and as if I wasn't truly making an impact. I questioned what I was doing wrong or what more I could be doing, and essentially the root issue boiled down to the fact that IGTBOK was a small club in a big school. I got the club to participate in as many school events as possible, such as spirit week, so that we could get our name out there. For spirit week in 2019, IGTBOK partnered with the UNICEF club at Jasper and this helped us gain greater traction. Though it was initially quite difficult to wrap my head around the unexpected turnout, viewing the situation from a bigger picture to remind myself of the reason why I started the club in the first place helped me not dwell on the small setbacks.
Can you tell our readers more about what you do and what you think sets you apart from others?
My work revolves around three of my biggest passions: human trafficking activism, literacy, and community service.
In addition to the, It's Going To Be Ok club and Let's Talk Trafficking podcast, I am currently working on writing a fiction novel, "Section 16", covering a teenage girl who faces the domestic servitude aspect of human trafficking. This has been a personal project I have been working on since October of 2020 and the expected publication for Section 16 is September 2021.
Growing up, I often saw my first-generation immigrant parents donate money and classroom resources to schools in the villages surrounding those that they grew up in. My first exposure to understanding the prevalent divide in education access was frankly through visiting these underprivileged schools and meeting other children who were also my age. One girl specifically told me about her ambitions to become an aeronautical engineer and showed me the collection of airplane books she has, but she could not read. Though I was only about eight years old, it pulled at my heartstrings to see something she cannot control (the resources available to her) be her dream's largest obstacle. With time, I began investing more of my energy in learning about how other people around the world are working towards eradicating illiteracy. I currently teach English to children in India, tutor math to underprivileged Ethiopian children, and narrate audiobooks for the World Literacy Foundation.
I am also avid about community service as it was something I got involved in at a young age. I grew up with my mom and I going to local nursing homes, food packing events, and awareness events and, over time, I grew a keen interest in continuing such service during my free time even as I got older. A specific area of service that I have particularly been interested in is helping children with intellectual disabilities with sports. As a swimmer of 11 years, I consider sports to be a big part of my life. I've grown a level of discipline and attachment to the sport that brings me joy regardless of the type of day I'm having. Though my first session working with kids with special needs was very spontaneous, I ended up loving my experience and signed up for every upcoming session over the next three years. It's been incredibly rewarding to see children find the same happiness in sports as I do. Since classes were put on hold due to the pandemic for a few months, I am looking forward to seeing my kids again this fall.
How do you think about happiness?
This is a loaded question because there are many aspects of my life that I cherish for helping shape me into the person, student, daughter, sister, and friend that I am today. However, foundationally, the one thing that gets me to wake up every day and try to be productive and positive stems from my goal to experience as much as I can in my life – my desire to never live a stagnant life. Those who are close to me know that I am a fanatic for change, an aspect of life that some might not see positively, perhaps because of its potential to incite unwanted or unintended results. However, I equate change with growth. Though some changes in life have set me back a couple of steps, the realizations I have had afterward, immediate or non-immediate, have allowed me to push back up to a stage better than the one I started at. This mindset of mine brings me joy outside of any small realm because I can seek change in anything I experience: my relationships, goals, standpoints, and even my current self. As broad of an answer as this is, I truly believe it is the driving force behind how, why, and where I find happiness: my connection with things in my life.
More specifically, though, my parents have been, are, and will always be one of the central people in my life that I gain happiness. Seeing how they have gone above and beyond since I was growing up to be the best teachers, role models, supporters, and best friends for me allows me to feel grateful every single day to be able to cherish the impact they have had on me. Through them, I have learned that an individual should not be conditioned to the surroundings – never letting life control their morals, but rather their morals to control their life. This single value has allowed me to find reverence in being unapologetically myself and pursuing my goals, big or small, with every last bit of desire that is in me. Hence, sticking to my ground and doing the things I aspire to do bring me happiness in a way that leaves me without a doubt.
Contact Info:
Suggest a Story:
 VoyageDallas is built on recommendations from the community; it's how we uncover hidden gems, so if you or someone you know deserves recognition please let us know 
here.