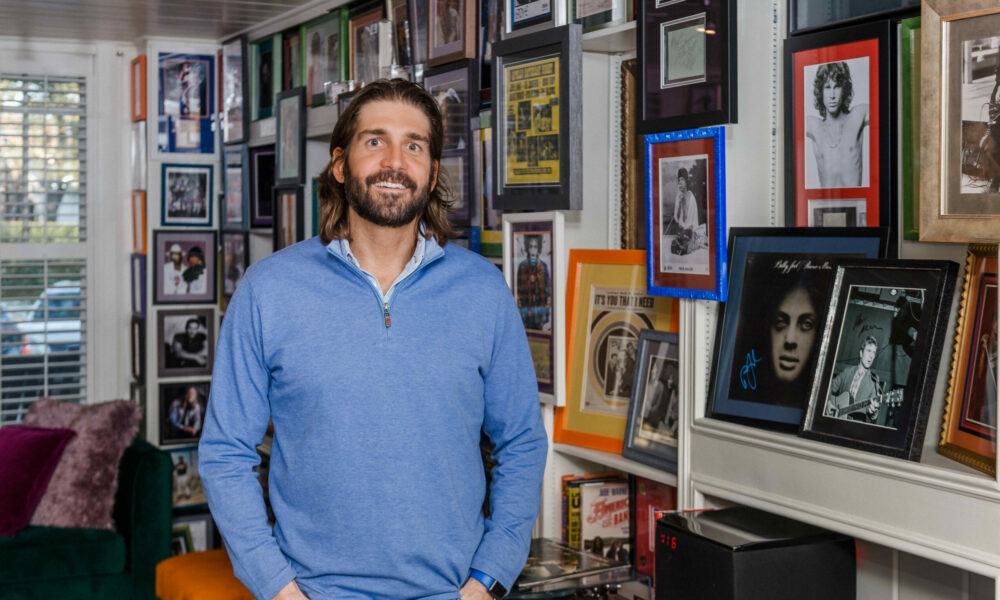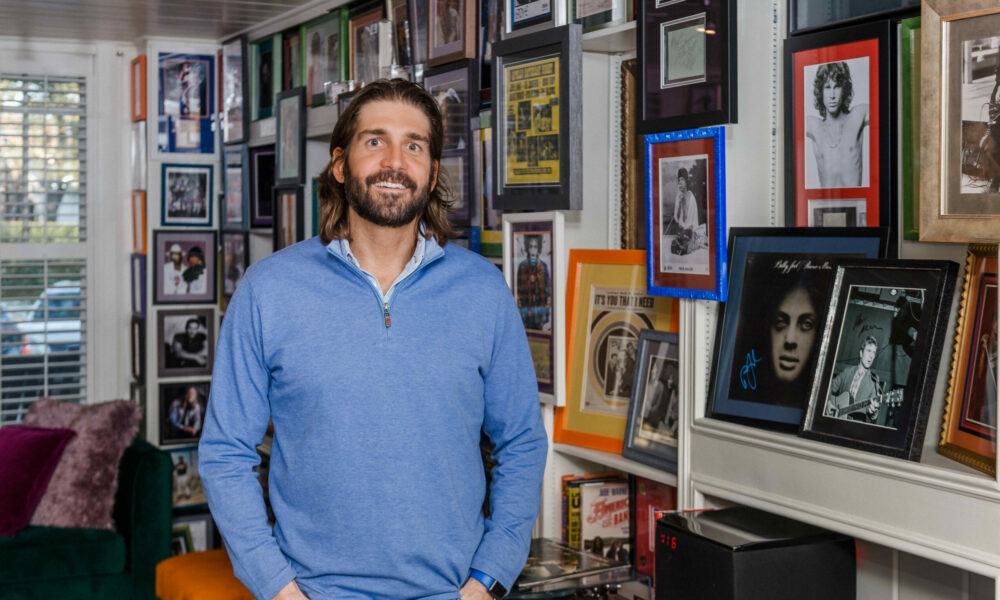 Today we're excited to introduce you to Rogers Healy. Rogers is an Owner, CEO, Realtor, Music Enthusiast and is also a content partner. Content partners help Voyage in so many ways from spreading the word about the work that we do, sponsoring our mission and collaborating with us on content like this. Check out our conversation with Rogers below.
Hi Rogers, thank you so much for sitting down with us again. For folks who might have missed our initial interview, can you start by briefly introducing yourself?
I am the Owner and CEO of the Rogers Healy Companies. I have been in the real estate industry for over 20 years, and I am continually looking for ways to evolve the industry.
All of my businesses were started because I saw a need to disrupt the industry. I wanted to bring a more personalized and creative approach to the real estate sector, and it is those core beliefs that my company is founded upon today.
I have been recognized as one of the Top 100 realtors in the country, with over $5,000,000,000 (yes, that's billion) in closed deals. I am also often featured as the real estate expert on Fox, Fox News, Fox Business News, CNBC, MSNBC, Yahoo! and Cheddar.
I live in Texas with my amazing wife, Abby, and our three dogs. My career is real estate, but my passion is music, and both of these things drive my day-to-day life.
Can you give us some background on all three of your companies? Why did you get started in this industry in the first place?
The Rogers Healy Companies consists of Rogers Healy and Associates Real Estate, Rogers Healy and Associates Commercial Real Estate, Healy Property Management, and Healy Global Real Estate + Relocation. All three combined are a one-stop-shop for everything real estate and moving needs across the globe.
For the past 15 years, I have been in full speed to build all of my businesses within The Rogers Healy Companies umbrella. I founded Rogers Healy and Associates Real Estate in 2006. I have grown the independent real estate brokerage into the top single office brokerage in Texas, and Top-15 in the United States.
I founded Healy Property Management in 2008, a company that is driven to manage properties professionally, economically, and efficiently. Most importantly, we take care of the people who own the properties, and the people who live in them.
Healy Global Real Estate + Relocation was founded in 2009. This company is one-of-a-kind and offers comprehensive global real estate and relocation services for individuals and corporations of any size.
You are based in Dallas, but your company, Healy Global, is about so much more than just Dallas. Can you describe what sets that company apart from others?
I started Healy Global Real Estate + Relocation because I had a strong desire to bring a new dynamic to the real estate industry. Healy Global is an exclusive real estate concierge for individuals, families, and companies across the globe. Our team of experts connects clients with businesses and contacts across the globe through our expansive and exclusive contact and vendor lists.
Healy Global is different because we don't specialize in one city, region, or neighborhood. We partner with boutique agencies around the globe to specialize in every single corner of the world. Our services include more than just real estate, but also moving needs, pet relocation, car shipping, and so much more.
While real estate is your career, you have a strong passion for music, and have what could be considered one of the top music memorabilia collection's in the world. Can you describe your music collection?
Music is an escape for me. I have always been going a million miles a second, but one of the things that I've truly obsessed over since I was a child, was memorabilia and music. I always thought people cared about music as much as I did, but then I realized that I connected with music differently.
My music collection is vast, not only do I have a dedicated music room in my house, lined floor to ceiling with memorabilia, but I have so many special items in storage that are just eager for a display case.
I enjoy sharing the passion with those in my life. My wife helps me pursue my passion. We both escape to the music room in our house, and we connect with the artists differently. It is more than a collection to us; it is an experience.
Does your experience in business and real estate help when it comes to cultivating the greatest music collection?
The parallels are endless. There is business is everything, and real estate is relevant to just about everything in life. When you think about real estate, it is relevant in just about everything. Music is the exact same concept.
I am a talent scout within my company, finding people that have a different kind of potential. I do the same thing with music. I dig and communicate with those involved in the industry or those connected to the industry in some way. It is the connections that I make in the real estate industry, and the music industry, that have made me successful with both endeavors.
What is the most interesting piece you have, and how did you acquire it?
Jimi Hendrix's hair? The face mold that created Michael Jackson's mask in his Thriller music video? Those are some bazaar items that I have added to my collection, but I really can't pick just one interesting piece. My items are more than just collections, they are memories, and each was acquired from a relationship that I built, through people that I treasure in my life. I am kind of like an archaeologist or excavator for music history, and my collection will never be complete.
An interesting item I acquired last year is a Marvin Gaye tie. It was a gift to my wife and me for our wedding, and it happens to be the tie that Gaye wore at his last concert. You can't buy so many of the items that I have, and I will never resell them, and that is what makes the connection so real to me.
Thank you so much again for sharing all of this with us. Before we go, can you share with our readers how they can connect with you, learn more or show support?
Be sure to check out my musical journey on @RogersMusicTour on Instagram. I also have a dedicated YouTube channel to share my collections – Rogers Music Tour. For all business information and advice, check out @RogersHealy on all social media channels. My website is RogersHealyMedia.com. You can learn more about our company at RogersHealy.com and HealyGlobal.com.
Contact Info:
Image Credits
Mike Davello and Danny Bollinger
Suggest a Story:
 VoyageDallas is built on recommendations from the community; it's how we uncover hidden gems, so if you or someone you know deserves recognition please let us know 
here.