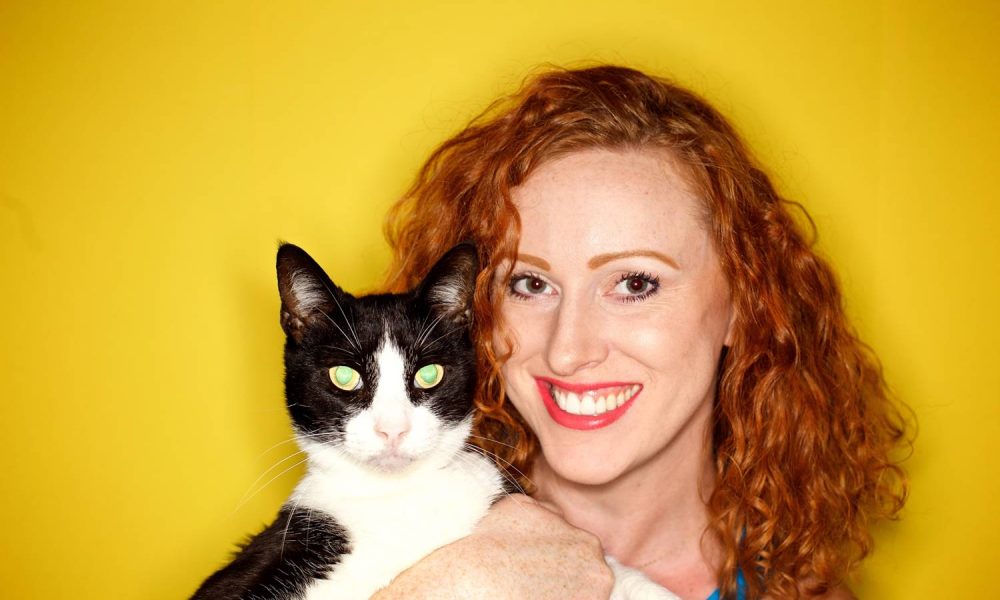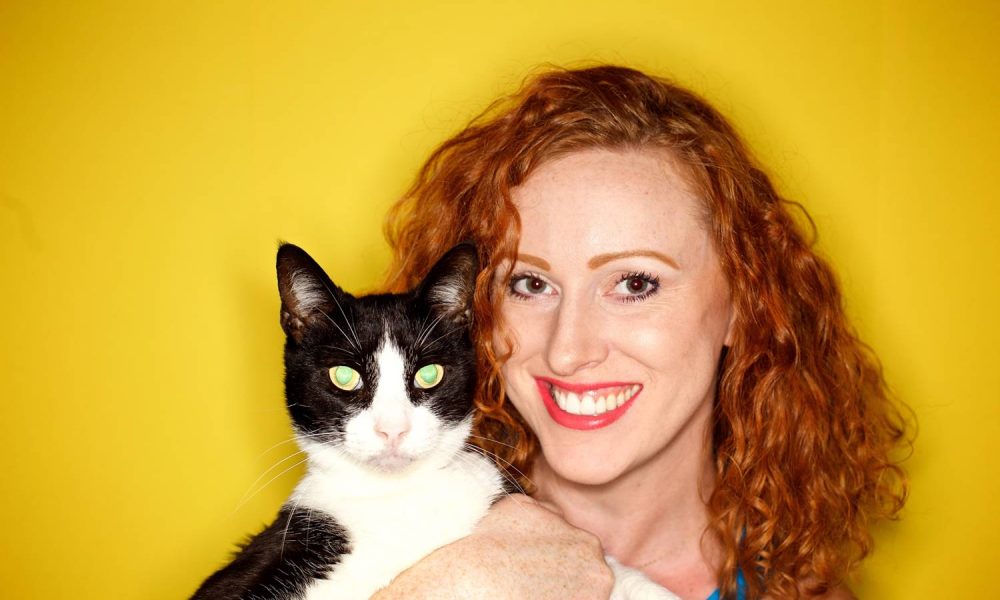 Today we'd like to introduce you to Amanda Jackson.
Amanda, please kick things off for us by telling us about yourself and your journey so far.
Compared to most professional dancers, I actually started dancing much later in life. Nearly every woman in my family was a cheerleader, so I tried it out as a pre-teen and loved the movement but hated vocalizing. I then joined my high school drill team and became absolutely infatuated with dance. Since I was late to the game, most of my high school years were spent in my makeshift living room studio studying VHS tapes of drill team officers to teach myself necessary technique. After graduation, I spent five years at a 2-year college in Houston trying to develop the courage to pursue a degree in dance while studying modern dance for the first time. I fell deeply in love with modern dance because it literally forced me to change my perspective. I transferred to Texas Woman's University in 2007, where I earned my B.A. (2009) and M.F.A. (2012) in dance. Some of the greatest bonds of my life were formed during my time at TWU, and several of us worked to collaboratively create Big Rig Dance Collective. Since 2015, I have also been serving as the Dance Area Head and Artistic Director of Maverick Dance Company at The University of Texas at Arlington.
Can you give our readers some background on your art?
I make dance! ­When I am in the studio with my dancers, I start our first rehearsals with improvisational scores or movement problems to solve based on images that I find striking. Images that I've recently worked with include melting glaciers, gravitational waves, fractured silhouettes, and hunched cell phone posture. My work is always inspired by the people involved in the process and what we are experiencing in the world and our daily lives. Often athletic and multidirectional, my movement vocabulary deals with quick shifts in weight, drastic level changes, and many moments of dancers physically supporting one another. My work can also look more theatrical, incorporating specific uses of light, costume, set, or projection. I hope that those who see my choreography allow themselves to kinesthetically experience it rather than work to dissect its meaning. My work isn't designed to answer a question; rather it is a reflection of what many of us experience on small and large scales. I've always loved this statement by choreographer, Emanuel Gat and fully connect it to the work that I create: "The human aspect is for real. The dancers come as themselves. They're not abstract. I never understood what is abstract dance. It's people. How abstract can it get?"
In your view, what is the biggest issue artists have to deal with?
The reality for most artists is that we have to work multiple jobs to survive. My advice is to not criticize yourself for needing to work outside of your field to make ends meet. It will actually challenge you to live beyond the safety of the artistic bubbles that we create, participating more in daily life. You will also be able to form new bonds with people you would have otherwise never interacted with. (Use those experiences and relationships to fuel your creative process!) With that said, try not to become complacent in those jobs just because you are earning a paycheck. Keep carving out time to create, take a class, and see a show. Find your people and collaborate. Artists need each other – your work and livelihood can thrive in collaborative processes. Another piece of advice is to quiet the self-deprecation! We often compare ourselves, our work, and our finances to other artists in unhealthy ways. Recognize that you are on a unique path, and learn to value all that you do to make this life work. If you are reading this and don't define yourself as an artist, please find a way to support one! The arts are vital to our human experience. The least we can do for artists and for ourselves is show up to a performance or sign up for a class.
What's the best way for someone to check out your dance work and provide support?
Dancing for me can exist at any time, in any place, with anybody. I've performed in locations ranging from a machine garage, courthouse lawn, and yogurt shop to Harvard University and The Kennedy Center. Currently, most of my choreographic work can be seen at The University of Texas at Arlington's Mainstage Theatre with Maverick Dance Company, and we have a dance concert coming up December 7-9, 2018! Being invested in the use of alternative performance venues lead me to recently present an evening of interdisciplinary work, Dance/Space, at UTA's Planetarium. Every summer, I also co-direct and produce Dance Co-op with Big Rig Dance Collective. We offer workshops by regional and national dance artists and culminate the event with a curated evening of experimental and contemporary dance. Save the dates for Dance Co-op: August 1-3, 2019 at UT Arlington!
Contact Info:
Image Credit:
Photo Credits: Jesse Scroggins, Jennifer Redeker, and Amanda Jackson
Getting in touch: VoyageDallas is built on recommendations from the community; it's how we uncover hidden gems, so if you know someone who deserves recognition please let us know here.