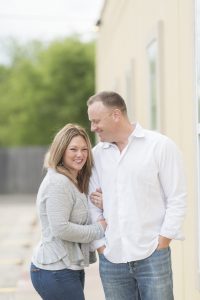 Today we'd like to introduce you to Amanda Dewey.
Amanda, let's start with your story. We'd love to hear how you got started and how the journey has been so far.
In November 2009, I was a divorced mom of two young boys with no "real" job other than being a fitness instructor. Despite having a B.A. in English Literature and graduating cum laude, I found myself in a devastating situation with no light at the end of the tunnel. Aside from divorce, I had also recently lost my home to foreclosure and then made the heartbreaking decision to file for bankruptcy.
Just two weeks later, I took a chance and launched an online fitness business.
I made the leap into owning a home based business for many reasons, one being that I had absolutely nothing to lose. Second, I knew that I believed in me and that no one would work as hard for me, my boys and my dream as I would. Third, it was an ideal situation because it allowed me to work while still being at home with my boys; by no means is being a stay-at-home mom the choice for everyone, but it was MY dream and MY goal, and I was going to do it or die trying.
In the nine years I've been running my business, I've certainly had my share of ups and downs. But through it all, I've learned a thing or two about perseverance and staying true to my goals.
In addition to my online fitness business, I now offer women from all areas of the world Life Coaching services, helping successful women find more clarity, purpose, and freedom in their lives, I've also enjoyed speaking on stages large and small throughout the U.S., sharing my story and inspiring women to step into their power.
My transformation…
Thanks to my online fitness business, Life Coaching Business, and speaking, I've gone from a bankrupt, unemployed, struggling fitness professional to a six-figure earner, with over a million dollars behind me. I finally have the financial freedom I so desperately longed for just nine years ago, to care for all four of my children without worry or fear, to donate time and money to causes that are meaningful to me, and to feel as though I am living with true purpose and passion.
It's not just about the money, though. It's what that financial freedom brings me. I now have the peace of mind that I can not only buy healthy groceries for my family, but I'm also able to donate to food shelters. I never have to say 'no' to my kids, which has given them the opportunity to freely explore their passions. That's something I could never have done eight years ago.
I've also learned valuable life and leadership lessons. From my duties as a room mom, for my daughter's Kindergarten class to guiding my older boys through competitive sports and academics, these lessons have served me well.
Beachbody has changed every single aspect of my life. I'm living a healthier, more fulfilling life — all because I made the decision to commit, succeed, and help others do the same!
Has it been a smooth road?
Understand your priorities. Know exactly what/who your top 3-5 priorities are, and then etch them into your brain. Once those priorities are set (and they really shouldn't change drastically, ever) put boundaries in place to protect those priorities, day to day, month to month, year to year. It becomes a whole lot easier to say NO to opportunities (or often, obligations disguised as opportunities) when you can check them against your priorities first. It has helped me rest easy throughout the years of building a new life for my family knowing exactly why I'm doing what I'm doing, and for whom.
Protect your health. You are your greatest asset, so nothing should come before your own needs. From exercise, proper nutrition, a night out to decompress, quiet time in the bath or on the patio, therapy, whatever you need to be and feel your best should absolutely be on that priority list. You will never be able to thrive if you aren't properly rested, hydrated, and clear minded.
Find a mentor. There will be times you are stuck, unsure or have an uneasy feeling about things. You'll be better off if there is someone out there who's a step or 10 ahead of you, who has NO stake in your success or failure, who can be a sounding board. This mentor will save you lots of mistakes and heartache, and if you find the right mentor, their only wish will be that you pay it forward to some other newbie some day.
So let's switch gears a bit and go into your business story. Tell us more about the business.
Although I have three areas of business, the one thing that resonates through all of them is me. I am proof that all of my products work; I am proof of what I preach. Whether it's being the healthiest version of yourself, creating your dream life full of all the things you love and little to nothing of what you don't, and inspiring women to own their lives in their own unique way, I have walked that path, and continue to. My clients in all realms know that with me, what they see is what they get, and what they get is my passion, my truth, my love, and my experience.
It's a tie for what I am most proud of as I've blazed my trail. One is that I am most proud that because I created my businesses mostly on my own and from home, that my children have bee there with me through it all; the late nights, the early mornings, the awesome successes and paid vacations, but they've also seen me hit a wall, fail miserably (and get back up), stand up against haters and naysayers, and come back from tough letdowns. I am proud that my kids have grown up knowing that a woman can do anything she sets her heart and mind to and that your work can be meaningful and truly change the lives of others for the better.
But I would be remiss not to add that I am also incredibly proud that while building a 7 figure business and raising 4 babies, that I've also built a marriage that is absolutely without a doubt the most meaningful relationship in my life. I may have been able to build my business without my husband, but I'd have probably lost my mind in the process. I failed at marriage once, and I am grateful every single day that I've gotten a second chance. Many people find success in the failure of every other area of life. When I set out to succeed, I was bound and determined to succeed in ALL areas of life, not just business. And my marriage is a product of that and continues to be something we work on together, day in and day out. It brings me tremendous joy and sets another layer of strong foundation for our children to build upon.
Who do you look up to? How have they inspired you?
Elanor Roosevelt, Sheryl Sandberg, Michelle Obama, Hillary Clinton, Ariana Huffington, Rachel Hollis, Elizabeth Gilbert, Brene' Brown, Rupi Kaur…just to name a few. Every woman I've listed here has been fearless in standing up for the rights of other women. Through their lives, their work, and their words, they've empowered me to be who I am and inspired me to take action on my own dreams and the pursuit of a path that clears the way not just for me, but for other women as well.
Most near and dear to my heart is my mom, though. She became a stay-at-home mom in her early 20's, with no college degree, and no real choice. But she loved all 3 of her children and drilled into our hearts and minds that we could do or be whatever we wanted, and that we had everything in us we needed to succeed. And when I started middle school, my mom decided to pursue her dreams of getting a college degree. The day I graduated from high school, my mom graduated with her college degree and began her career as a Licensed Social Worker, and spent many (hard) years as a Mental Health Social Worker. She taught me that it is NEVER too late to pursue a dream, and that hard work always pays off.
Contact Info:

Image Credit:
Lori Sparkman
Getting in touch: VoyageDallas is built on recommendations from the community; it's how we uncover hidden gems, so if you know someone who deserves recognition please let us know here.