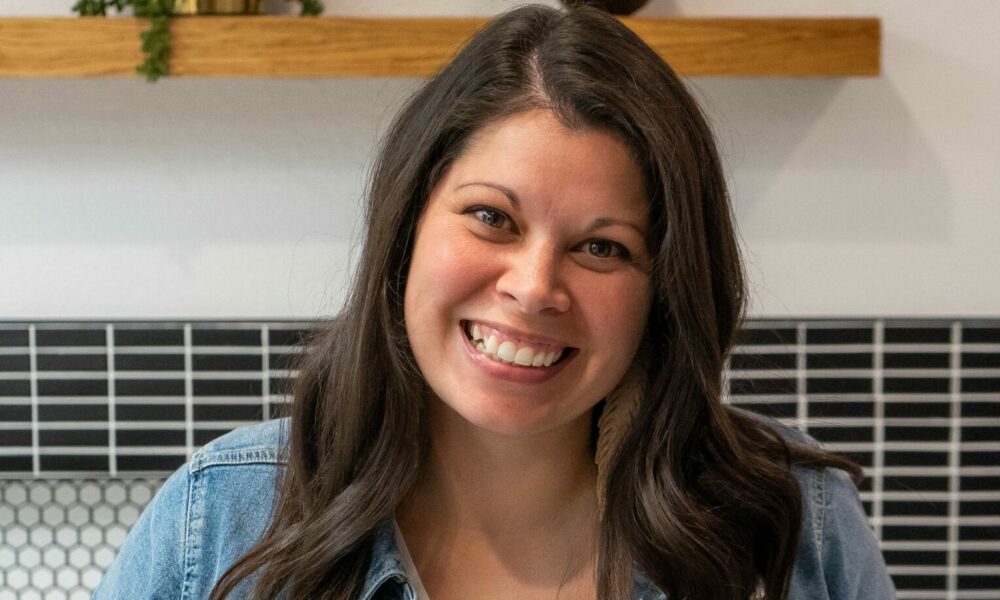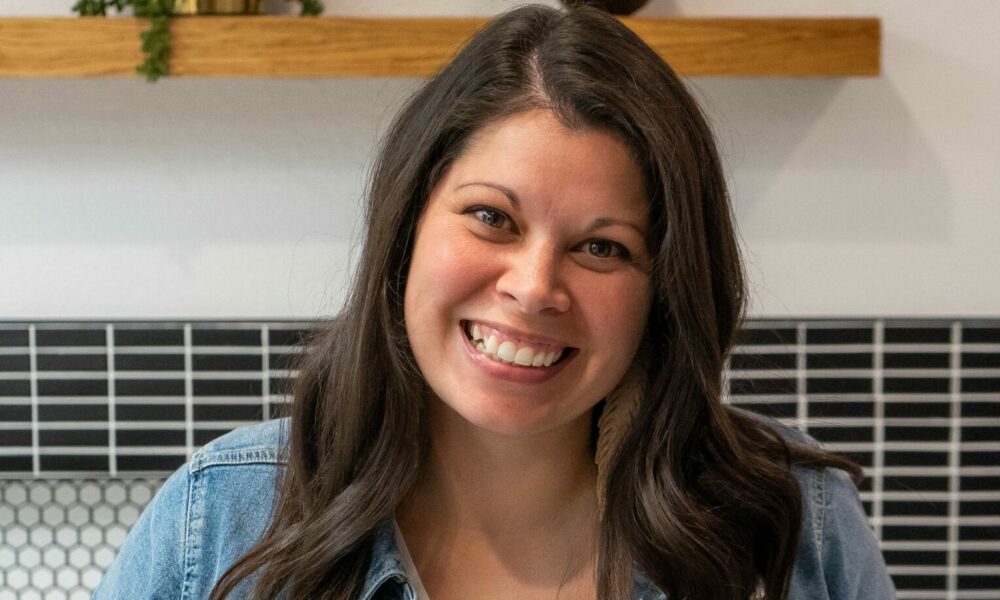 Today we'd like to introduce you to Lindsey Murillo.
Hi Lindsey, we'd love for you to start by introducing yourself.
I think of one of the first things you need to know about me is that I am a serial entrepreneur! I don't have "hobbies"… my hobbies are to start businesses! As far back as grade school, you could catch me buying packs of gum, marking up the price per stick, and selling them to my classmates at school for a profit. I was always thinking about how I could make money to support myself. This probably stemmed from the reality that I grew up in a home without any, and I learned to fend for myself even as a young child.
Fast forward to 2018- I was moving to Dallas, and a realtor friend was showing me houses. Every one we entered, I couldn't help but talk about all the updates and upgrades I was going to give it to make it my home. Another thing you should know about me, I am super high-energy, incredibly passionate and very intense and animated. So as we were walking through these homes and I was sharing my visions, he was able to see them coming alive in his mind's eye as I excitedly made hand motions for painting walls, arranging furniture, and opening up the living room into the dining. Apparently, it was like magic because at the end of the day he asked me if I would stage some homes for his clients who were putting their homes on the market.
My response was, "Sure, just let me go start a business first!" Two days later, The Staging Coach was born. I didn't start as an Interior Designer, I started as a Home Stager. I was working with realtors and their clients to get their homes ready for interior photos so it could get listed for sale and show at their best. I was giving guidance on paint colors, decor placement, kitchen and bath renovations and outdoor curb appeal. And for those who had already moved out of their homes and no longer had furniture in them, I would bring in inventory and stage the homes for open houses and photo shoots.
It wasn't long until people who were walking through these homes were asking, "who staged this?". These people started calling me and asking if I would decorate their homes, and the idea of adding Interior Design was planted in my head. Here's another fun fact about me… I am an action woman! I cannot hold myself back when I have an idea… I have to act! Like, NOW! So I added Interior Design to my offered services. Just six months later, the only calls I was getting were for Interior Design, so I had to make a decision. Continue to offer both services or rebrand and go full force into the Interior Design industry. And that is what I did. I rebranded and started Lindsey Murillo Interiors.
We all face challenges, but looking back, would you describe it as a relatively smooth road?
Smooth?!? HA! Does such a thing exist in the entrepreneur's world? Starting a business is hard. There are so many legal hurdles to jump over, so many decisions to make about your brand and who you want to present yourself as, sooooo much to learn about marketing and how to grab your target market's attention. Did I mention all the processes and procedures that need to be put into place? All the new purchases to begin your business? Calculating costs and margins and profits and payroll and web design and vendor relationships and client gifts and emails and follow up and business cards and networking and follow up and learning to communicate with industry partners and follow up and tracking every single thing you do on a project and follow up… did I mention follow up?
Oh yeah… and let's not leave out this one tiny detail about my new and exciting season of rebranding and becoming Lindsey Murillo Interiors… I rebranded right at the beginning of 2020… just two weeks before the pandemic. THE WORST TIME EVER! I could not get my name out there. I could not network or meet people. I could not even go out and pick material for a project, even if I had one. NO ONE KNEW I EXISTED! It was awful!
I lost everything I had in 2020. We even came close to not having a home! It was the most bizarre experience because I was watching the home renovation and interiors industry skyrocket. Every single Designer I knew was so busy they had to create a waitlist for clients. They were hiring like crazy and bragging on their Insta stories how much work they had and all the beautiful projects they were working on as I sat home, day after day, week after week, month after month… not a single call! BRUTAL!
But I knew if it was happening for them, it could and it would happen for me. So I pressed on and persevered every single day. I did something every day to work on my business while I had the time. And oh boy, did it pay off. I am reaping what I sowed last year, catching up and making a name for myself in the area. I couldn't be more proud of how far I have come and how hard I have worked. So has it been smooth? Not for one day, but it's been worth it.
Oh wait, I don't want to leave this out – during these three years of starting The Staging Coach, rebranding, losing everything, building from the ground up again… I got pregnant and had a baby… twice! I have two beautiful boys who make my life so happy!!!
Can you tell our readers more about what you do and what you think sets you apart from others?
Lindsey Murillo Interiors is a full-service Interior Design firm. We do it all and love it all! From remodels, renovations and new home construction to whole home design… we have got you covered! We know every family and their needs are different. We specialize in creating a stylish function that is curated just for you and we help you find your luxury.
I have a unique organization for sure. I am a Certified Sustainable Interior Designer through the Sustainable Furnishings Council. Sustainability is really important to me in my personal life, and that carries into my business DNA as well. On every project, I work hard to use sustainable and eco-friendly practices whenever possible. We recycle as much as we can from our home renovations and design projects by donating items in good working condition to local nonprofits and organizations that support families and individuals in need.
It's so beautiful to help the people in my community on a small scale, but on a large scale, my goal is to reduce the footprint we are making on the earth as an industry. We are creating so much waste by throwing out perfectly good items and materials that do not break down in our landfills, and I want to do all that I can to minimize that.
This is why I am starting a sustainable home decor line! YAY!!!! I cannot wait to bring all the pieces of this dream together and make it a reality. There is much to be done, but I am confident it will launch sometime in 2021! It will consist of excellent, high-quality materials that, instead of going to the dump, will come straight to our production process. They will all be handcrafted to create beautiful home decor that you can enjoy in your home design.
We're always looking for the lessons that can be learned in any situation, including tragic ones like the Covid-19 crisis. Are there any lessons you've learned that you can share?
Never give up! No matter what comes your way, keep putting one foot in front of the other. Even when things don't look like they are going your way, have faith. Believe in yourself and your path will be laid!
Contact Info:
Email: info@lindseymurillo.com
Website: lindseymurillo.com
Instagram: @lindseymurillointeriors
Facebook: @lindseymurillointeriors
Suggest a Story:
 VoyageDallas is built on recommendations from the community; it's how we uncover hidden gems, so if you or someone you know deserves recognition please let us know 
here.