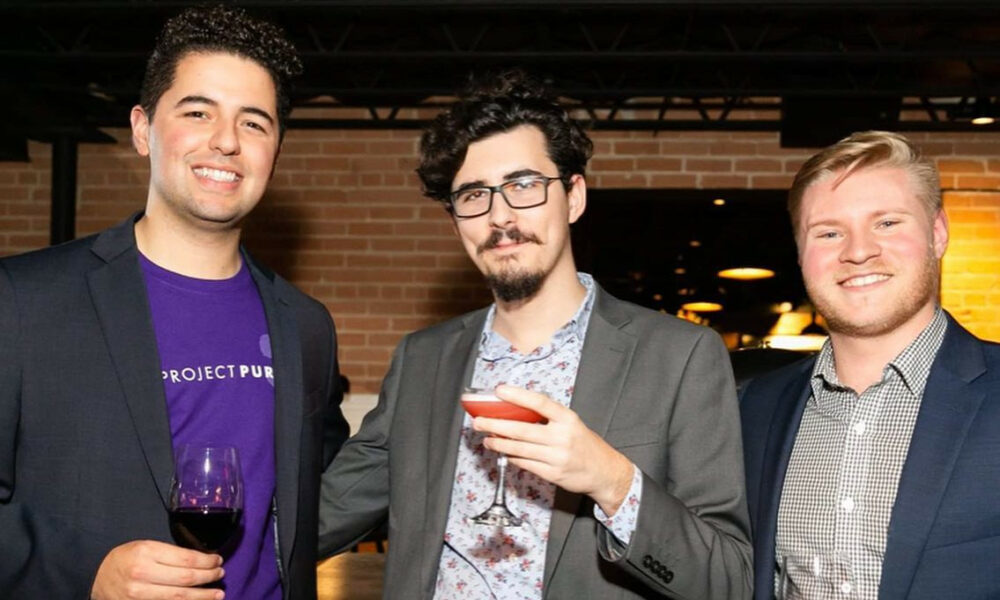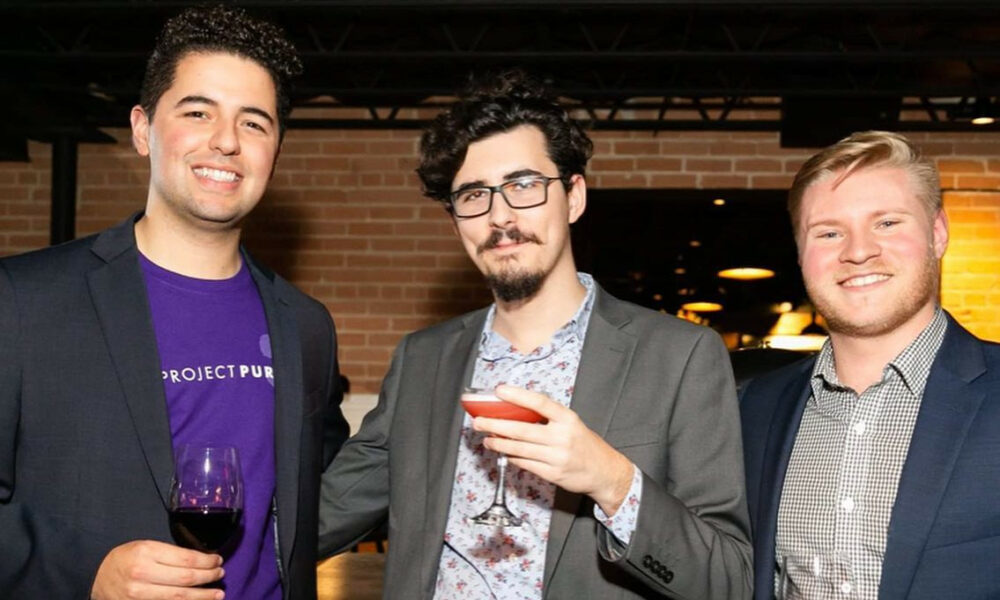 We're so pumped about our conversation with Grayson Mask. Grayson is a Podcaster, Blogger, Event Host and is also a content partner. Content partners help Voyage in so many ways from spreading the word about the work that we do, sponsoring our mission and collaborating with us on content like this. Check out our conversation with Grayson below.
Hi Grayson, thank you so much for sitting down with us again. For folks who might have missed our initial interview, can you start by briefly introducing yourself?
My name is Grayson Mask and I host "The Platinum Mask", a blog and podcast that interviews local Dallas-Fort Worth creatives, influencers, and entrepreneurs. This idea started August 2020 where I wanted to speak to different professions navigating the covid-19 landscape. It was a wild environment and it was interesting to see the various contrary opinions when asked about the pandemic, new legislation, layoffs, and much more. I've interviewed roles like chefs, nurses, therapists, attorneys, and artists. These stories have helped me wrap my brain around the economic and cultural changes I can expect moving forward. I can't wait to see where both passions lead to as social distancing is lessening.
Where did the original idea behind your blog come from?
The covid-19 pandemic definitely set the pace and gave me the opportunity to sit back and think of future goals. I was happy that I decided to use the time productively for creative projects, launching the website in August last year. I had free time every day due to getting my work done early at home, so I thought bettering my writing and interview skills would be cool. I didn't think about gaining traffic or anything like that, just that updating my skillset and networking with new people would be a blast. An interview series with different professions was an idea I thought up, but I wanted it to be a little different by actual asking deep-diving questions on the person's thoughts to the large-scale changes in their field. Most blogs I saw normally ask cookie-cutter questions that they barely tailor to the person and it shows a lack of research from my view.
How has the covid-19 pandemic effected your projects?
It actually started them. I'm not entirely sure I would have sat back and decided to pursue anything creatively if the covid-19 pandemic didn't give me the time and boredom to do so. It certainly gave me ample time to write on topics and it allowed me to contact people outside my network to interview. I really can't wait to use the lowering social distancing to actually meet these people in person and have fun.
Are there any lifelong interviews that you would love to do?
There's certainly a huge list of local names I want to interview and probably have 40 full ideas written down on a pad. I obviously would have to throw out Mark Cuban as my bucket list interview, but also plenty of local alcohol brands or hospitality influencers would be huge on my list. I work in the alcohol industry at RNDC, so speaking with the founders of Deep Ellum Vodka or Infinity Vodka would be a blast. I try to avoid coming up with long lists because I have a bad habit of overthinking situations before I actually do any real work, but still excited for some ideas I have.
Are there any other avenues you want to take this brand?
I'm at the point where I would like to try everything with "The Platinum Mask". With social distancing restrictions lessened and me upgrading my equipment, there's so many creative avenues I want to at least try. Outside of blogging and podcasting, I moderated my first event recently and did interviews live in front of people. I would definitely like to do that again and at a live event. I also want to do more things with the podcast like doing an in-person podcast episode and maybe try a suite out. There's also opportunities behind live gaming streaming, Instagram Live, networking events, virtual events, and other situations.
Are there any key recommendations you have for upcoming bloggers or podcast hosts?
Decide whether you're trying to gain traffic and take it seriously or if you're just having fun. This gives you an idea behind what you would need to invest, the effort you put on editing, and the type of episodes you can make. I would also maybe suggest to not sweat the first episode or blog too much, because it will always be the worst post. I'm surprised the amount my posts have improved over time, but that's just the name of the game.
It was so great to reconnect. One last question – how can our readers connect with you, learn more or support you?
You can check out my website below, which has episodes from the podcast and posts from the blog. You can also follow me on Instagram to see upcoming events.
https://www.instagram.com/graymask12/
https://anchor.fm/grayson-mask
Contact Info:
Suggest a Story:
 VoyageDallas is built on recommendations from the community; it's how we uncover hidden gems, so if you or someone you know deserves recognition please let us know 
here.