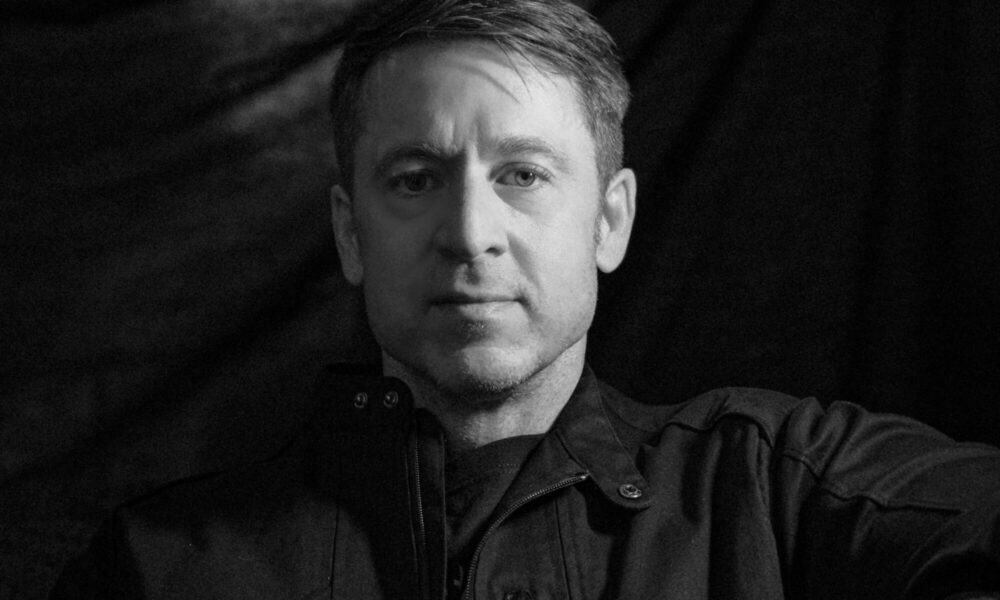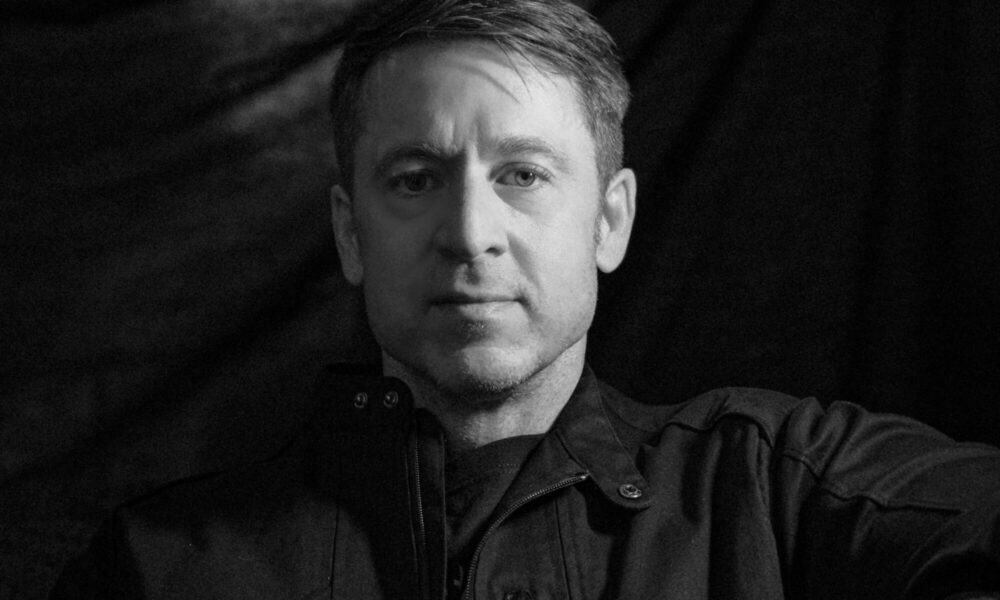 Today we'd like to introduce you to John Casey. 
Hi John, we're thrilled to have a chance to learn your story today. So, before we get into specifics, maybe you can briefly walk us through how you got to where you are today?
When I was in seventh grade, I decided I would be a pilot. I left my hometown in New Hampshire five years later for the U.S. Air Force Academy in Colorado Springs. I earned my wings one year after graduating and began flying the C-130 Hercules, a large tactical airlift aircraft. I deployed many times to the Middle East, Kosovo, and elsewhere around the world flying combat and combat support, presidential support, humanitarian, and other missions. Later on, I switched gears and became a developmental test pilot. The final portion of my 26 years in Service was spent as a diplomat and international affairs strategist at the Pentagon and U.S. embassies in Germany and Ethiopia. When I retired, I began work as a business solutions software design, development, and implementation director for Xerox and now have a similar role with Conduent. 
The entire time (it didn't matter what I was doing), I felt like 'something was missing'. I couldn't pinpoint it, and over the years I tried a multitude of things to fill that hole, but nothing ever seemed to work. It wasn't until I began writing about how I felt and what my thoughts were, and then analyzing those feelings and thoughts, that I began to feel better. I published my first book, Raw Thoughts: A Mindful Fusion of Poetic and Photographic Art when I was 47. I had no idea at the time that I had any kind of gift for creative writing, and it was a more-than-welcome surprise. Four years later, I have five published books and continue to write. 
I am very grateful for the opportunities I've had and for where my travels have taken me (35 countries and counting). It is these travels and the people I've met, and experiences I've had along the way that were the genesis for much of the content you will find in my books. My career has been, in a word, eclectic. If variety really is the spice of life, then my life has been, well, spicy… And a little bit sweet, too. 
We all face challenges, but looking back would you describe it as a relatively smooth road?
If you think you know someone who has been successful in life without traversing at least a few bumpy roads, then I have a bridge to sell you. My story is no different. I've made mistakes along the way and repeated some of those mistakes (some of them multiple times). I like to say that no one is perfectly sane, that everyone is at least a little bit nuts. Again, I am no exception. 
When I was younger, I realized that the 'hole' I was never able to fill seemed to go away whenever I was happier than normal. My 'normal' was consistently well below average, so it was always a welcome thing. This led me to try to succeed in everything I did. I began to hunt for it. It also often led me to veer off my current course and try something else as soon as that happiness wore off (thus the eclectic career). But we don't always succeed at the things we try, and the moments in-between were challenging. 
I believe that many in our current generation of teens and young adults are experiencing something similar. Our society has evolved in a way that makes instant gratification an easy go-to whenever life gets difficult. This is evidenced by high rates of opioid use and overdose, the surge and proliferation of mental illnesses, and the general civil tensions we are witnessing day-to-day in the news. What I found, and what I share in my books Raw Thoughts and Meridian (the sequel to Raw Thoughts), is that the best (perhaps only) way to turn this around is to have empathy. Someone who is empathetic listens to other people, gives them the benefit of the doubt. They are more trusting. This leads to bonding between people, and that bonding can lead to long-term, positive and productive relationships. It is these relationships with other people that give us happiness that endures. It fills the 'hole' and keeps us saner than we would otherwise be. We are less likely to turn to self-destructive habits or activities, and more likely to succeed. 
In order to get to that point, however, it takes effort. We have to understand that this is a solution and that it works. This can be a long road for some–I know it was for me. However, nothing good in life, nothing truly worth having, keeping, and growing, comes easy. But the more we apply ourselves, the more uncomplicated it becomes. It begins to be less an effort and more of a pleasure. Happiness. This is where I am now. 
Alright, so let's switch gears a bit and talk business. What should we know about your work?
In the Air Force, I flew in combat, I was a test pilot, and I was a military diplomat. When my military career wasn't fun anymore, I retired. I knew it would be difficult, impossible maybe, to do anything in the civilian sector that might compare, but I had never worked in the civilian sector, so who was I to judge? 
I was hired by Xerox as a business software solutions design, development, and implementation director. A mouthful, I know. And I had no business doing the job. I knew nothing about the industry, and the only relevant job experience I had was the acquisitions, testing, and program management education and experience from my flight test and Pentagon days. At the time, my boss (a Senior Vice President) told me it didn't matter–that I could learn what I needed to know. What she wanted was someone who could make good decisions. So, I ran with that. 
I worked hard and did well. Eventually, Xerox was split into two corporations, and I went with the new company–Conduent (my current employer). My role shifted slightly as I was asked to help stand up a centralized and continuously-improved quality management system for our software designers, developers, and testers. It was a monumental and years-long effort, much of it seemingly mundane and administrative. But it was strategic in nature, and I took solace in the idea that my work would be an important part of the foundation upon which Conduent would move forward. That has turned out to be the case, as my Team's QMS is now the company standard. 
And I write. A healthy portion of my free time is spent creatively. I just released a mystery novella I co-wrote with my good friend Doug Campbell titled The Barn. My next novel, REVELATION: Book Three of The Devolution Trilogy, is due out 1 December of this year. The Devolution Trilogy is a psychological spy thriller series inspired by my time working for the Defense Intelligence Agency. 
How can people work with you, collaborate with you, or support you?
I encourage anyone who wishes to collaborate to visit my website, johnjcasey.com. You will find a lot of good information there about my writing, and a contact form you can fill out to get in touch. Or you can email me at johnjcaseyiv@gmail.com. 
Pricing:
Raw Thoughts: A Mindful Fusion of Poetic and Photographic Art ($34.99 hardcover, $24.99 paperback)
Meridian: A Raw Thoughts Book ($34.99 hardcover, $24.99 paperback)
DEVOLUTION: Book One of The Devolution Trilogy ($25.99 hardcover, $19.99 paperback, $7.49 Kindle/eBook, also available on Audible / iTunes)
EVOLUTION: Book Two of The Devolution Trilogy ($25.99 hardcover, $19.99 paperback, $7.49 Kindle/eBook, also available on Audible / iTunes)
The Barn: A Novella Mystery ($6.99 paperback, $2.99 Kindle / eBook)
Contact Info: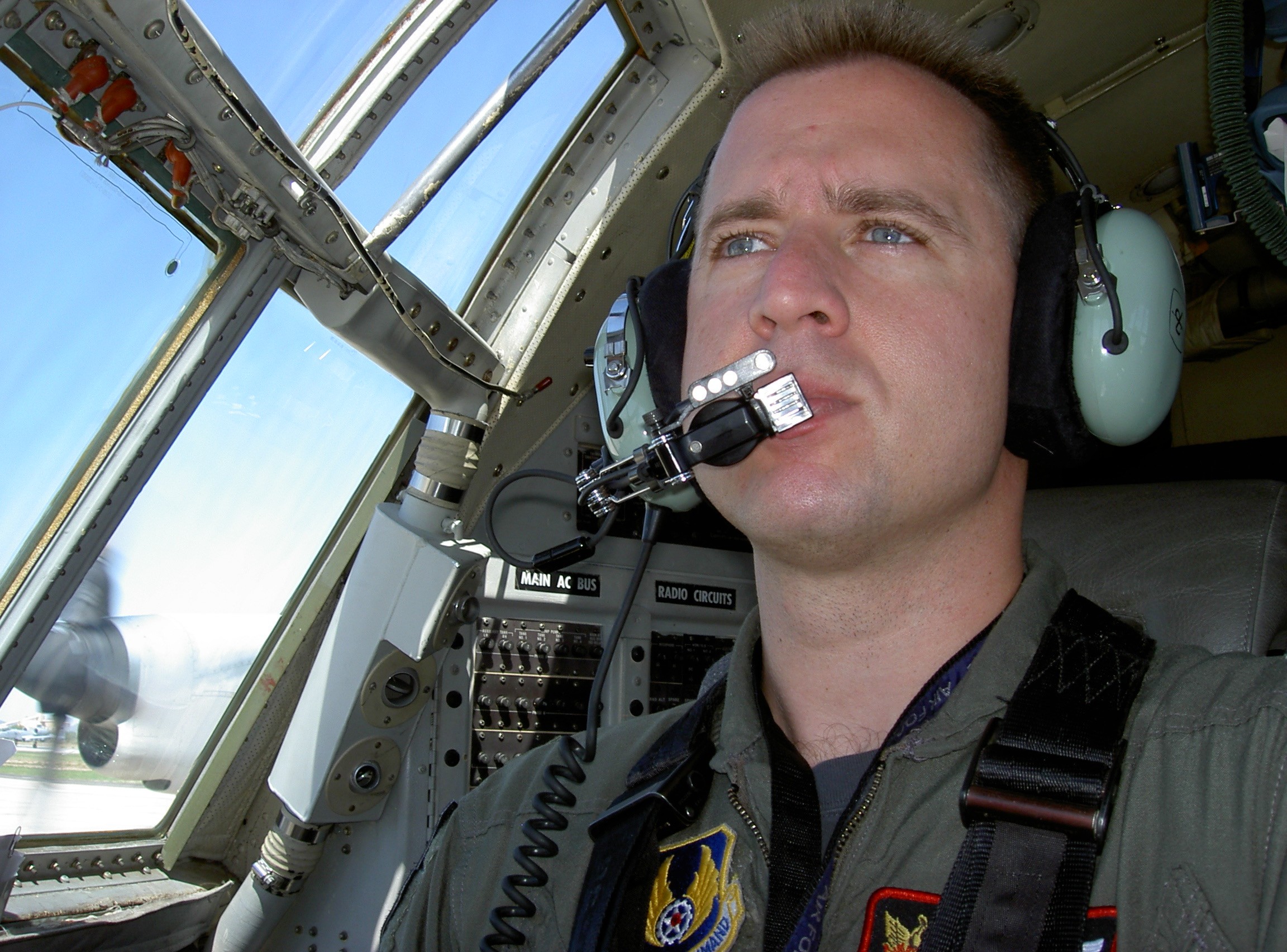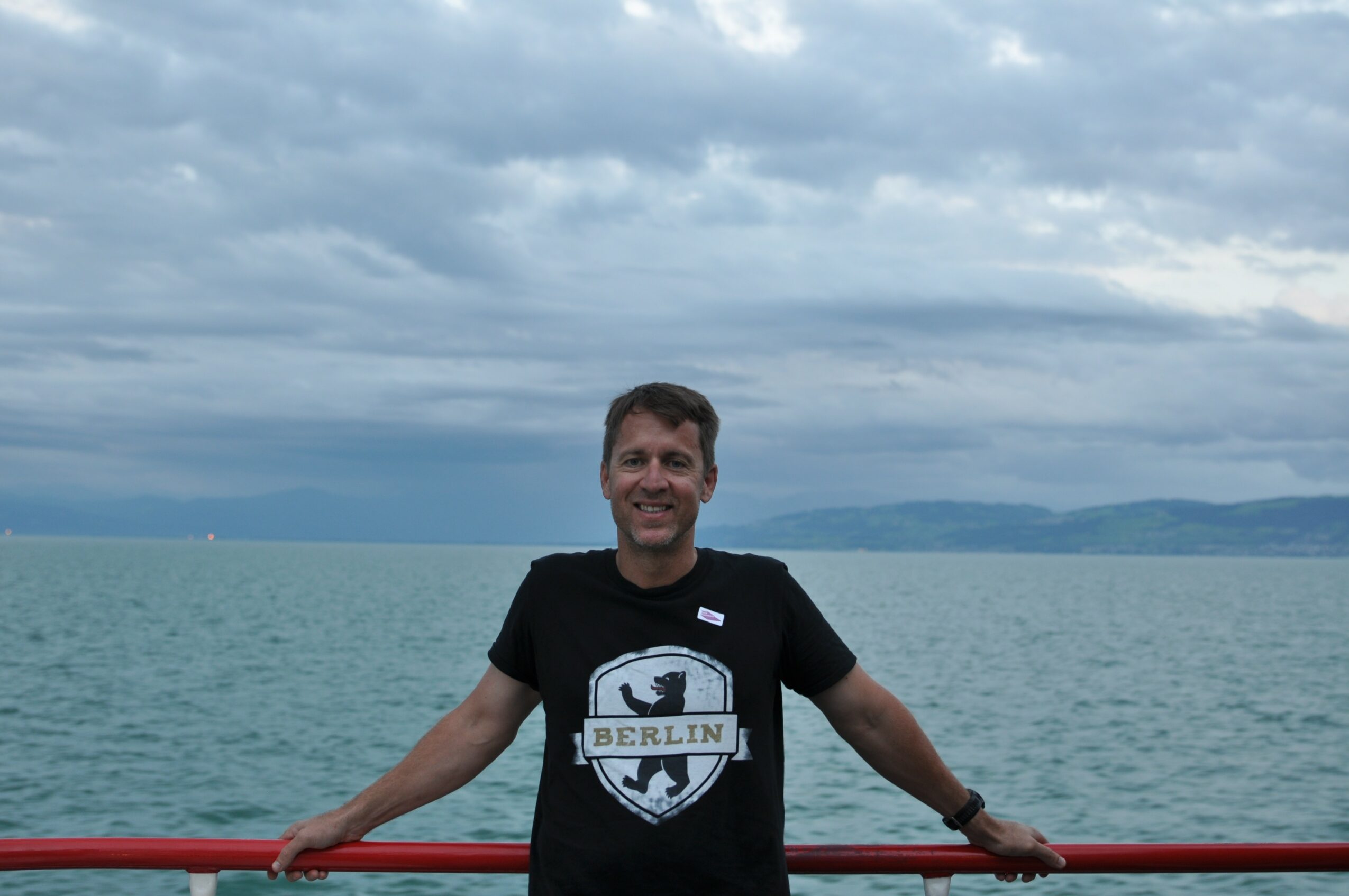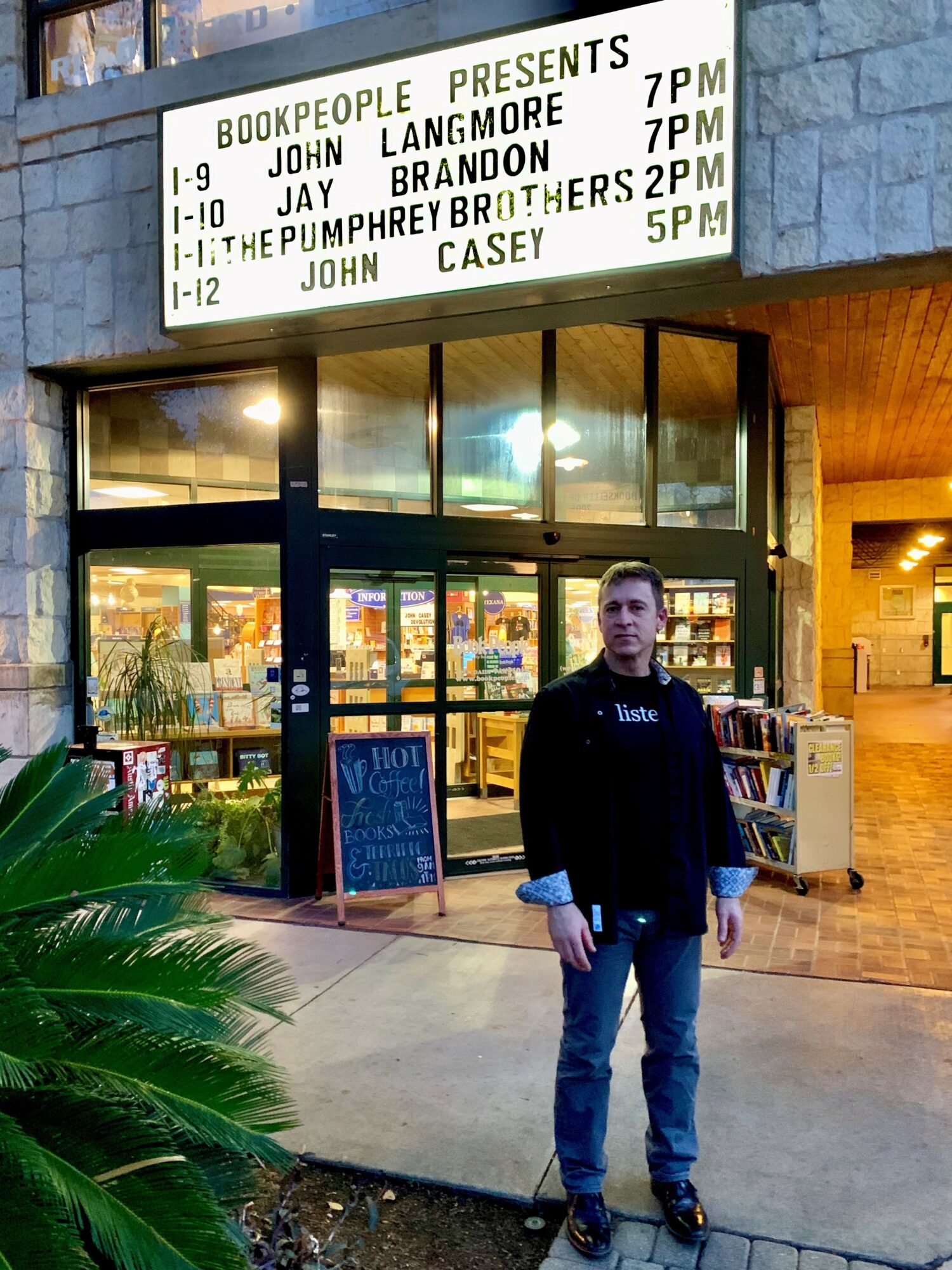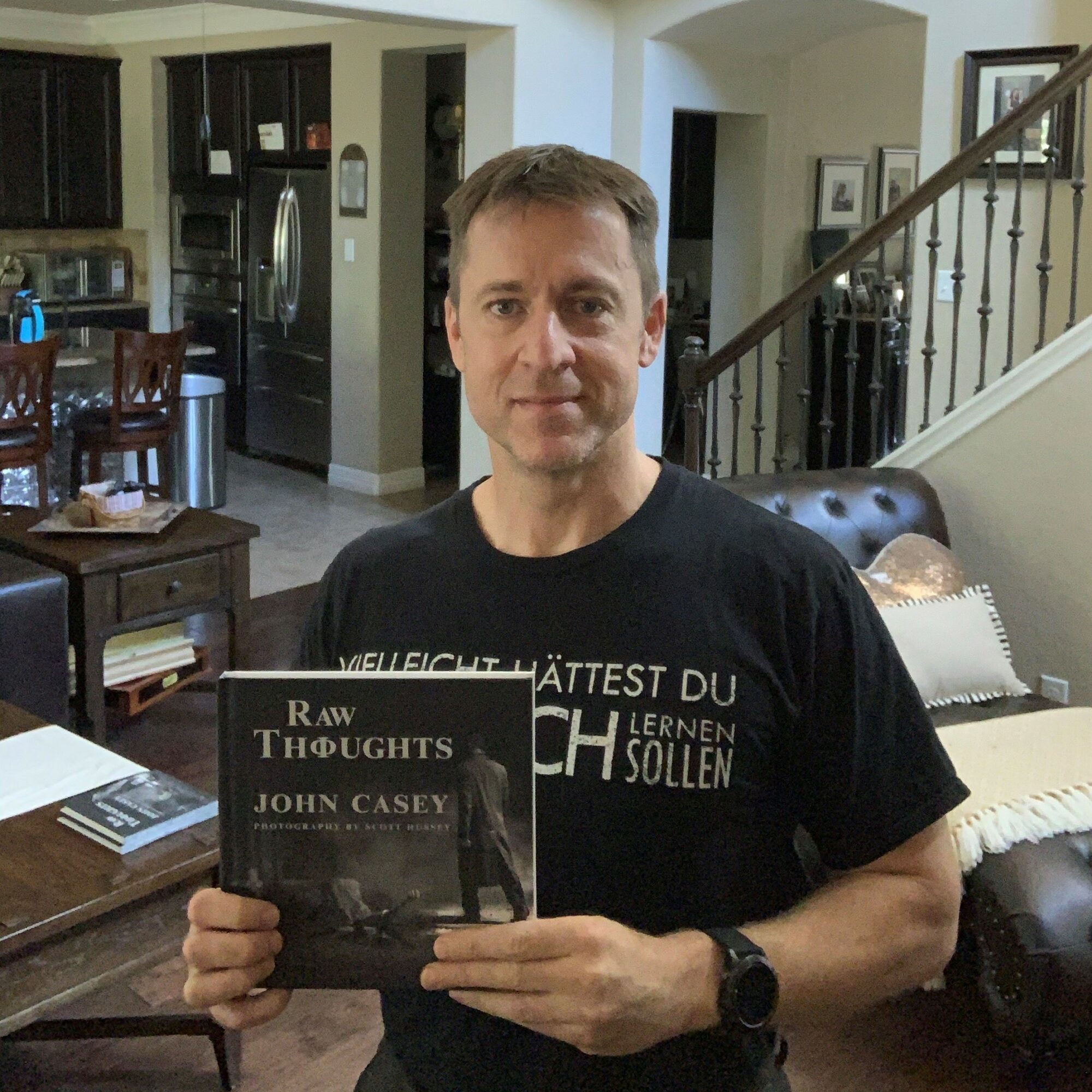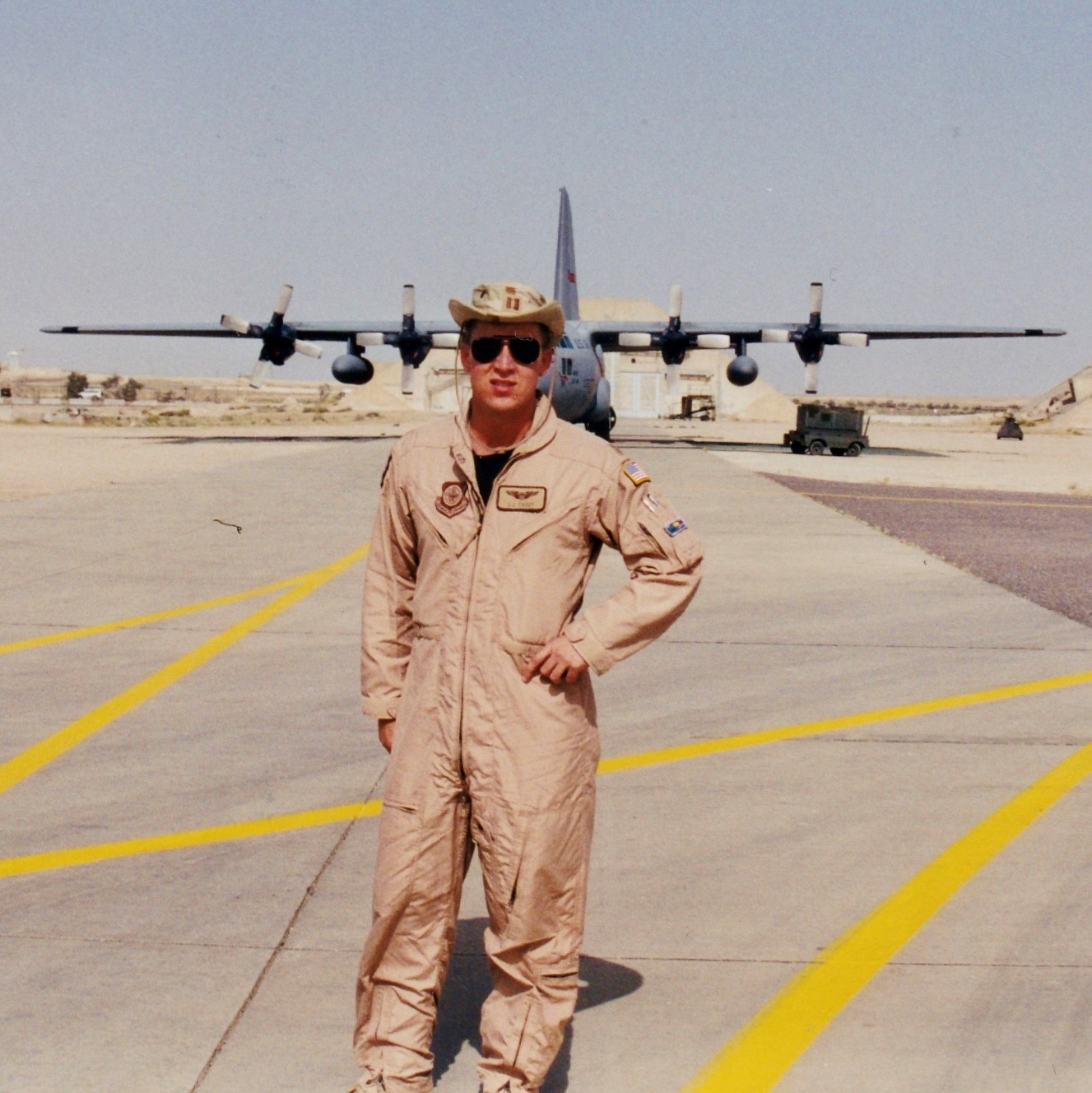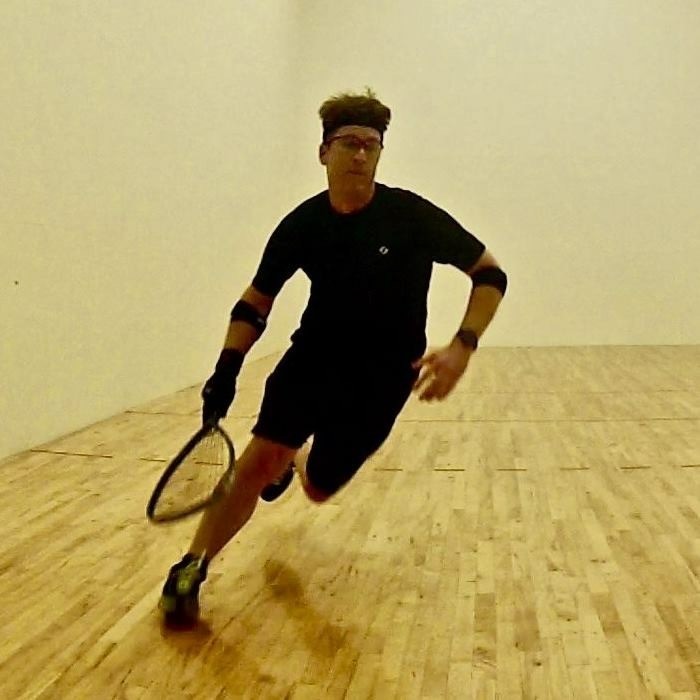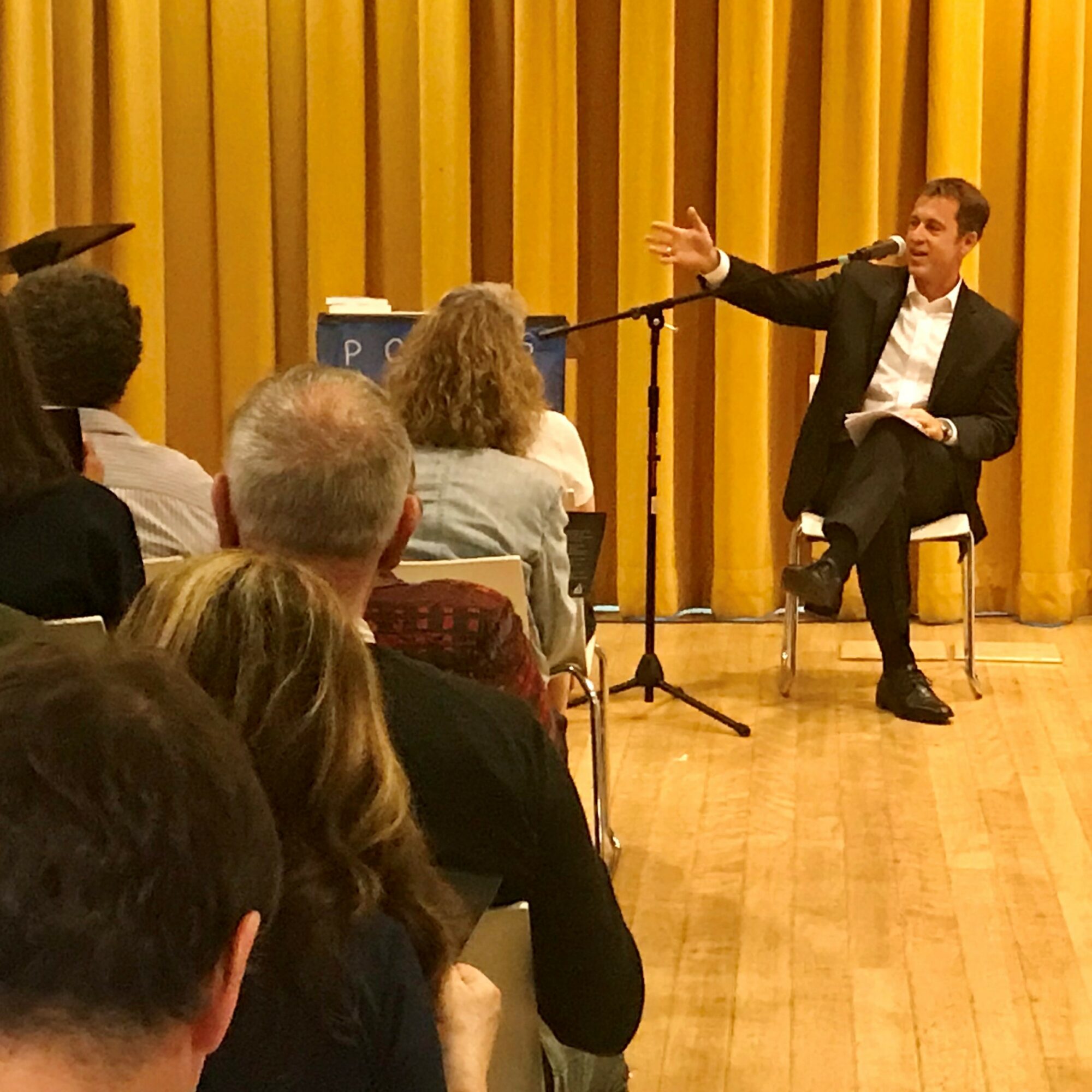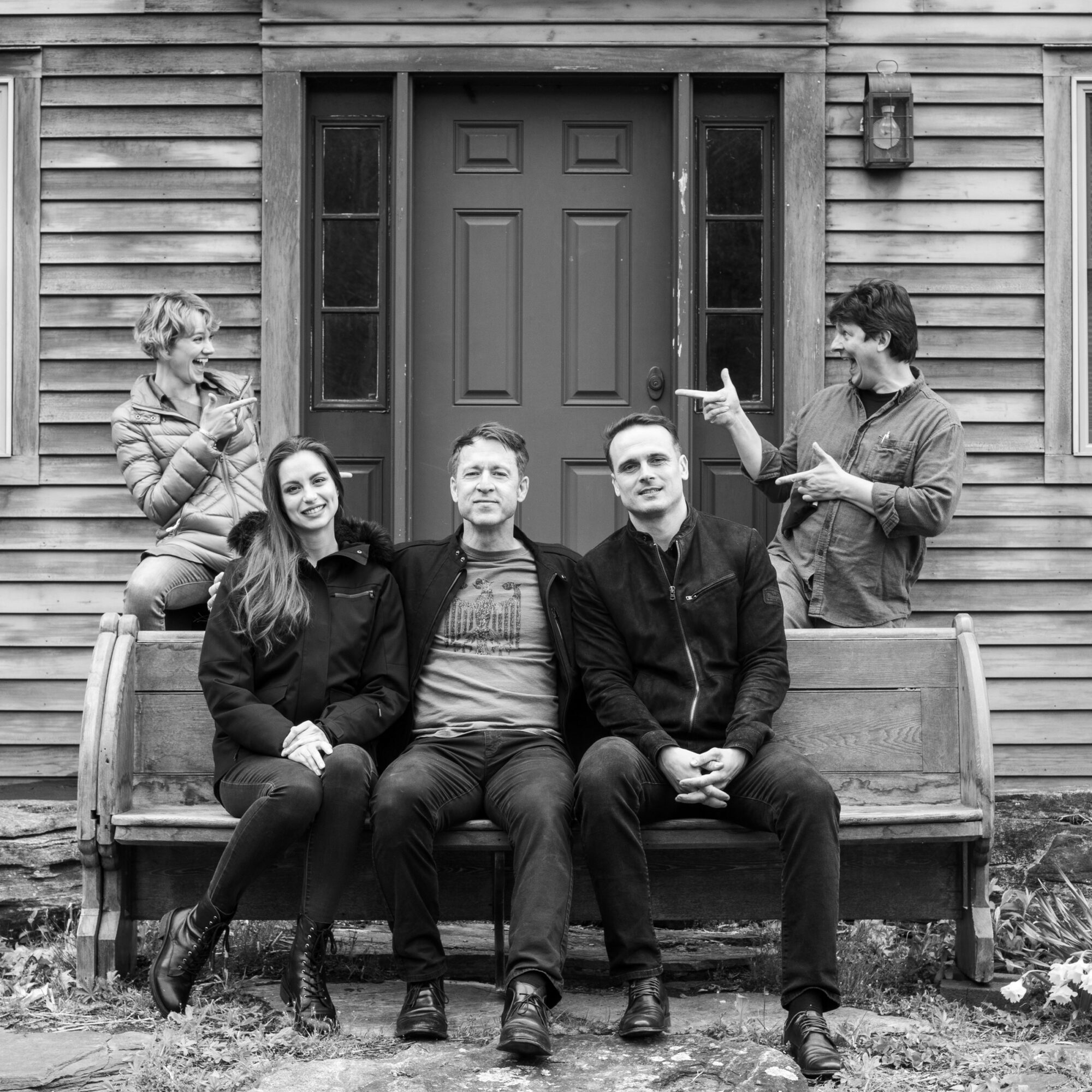 Image Credits
SCOTT HUSSEY
JOHN CASEY
Suggest a Story:
 VoyageDallas is built on recommendations from the community; it's how we uncover hidden gems, so if you or someone you know deserves recognition please let us know 
here.