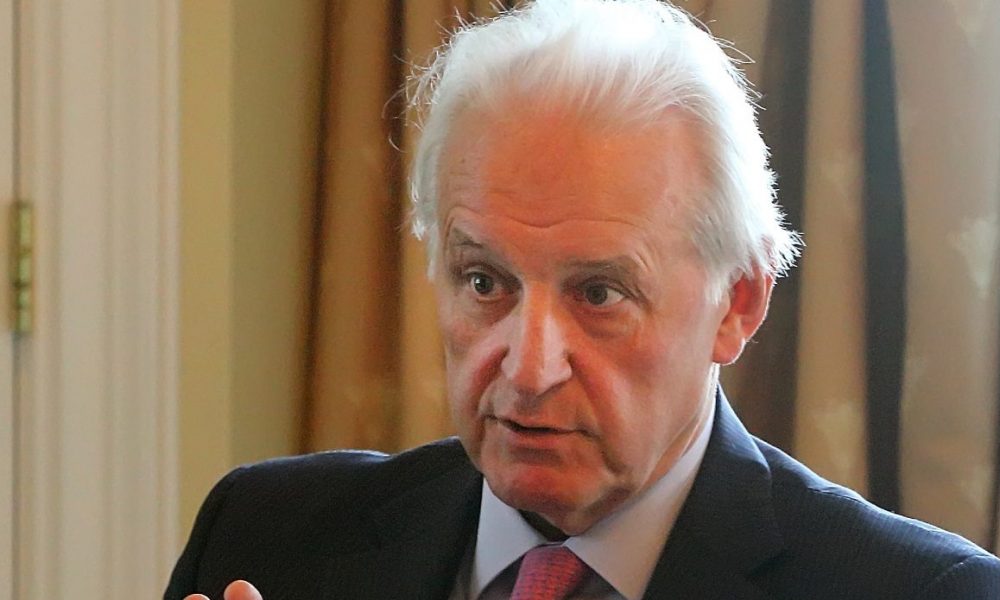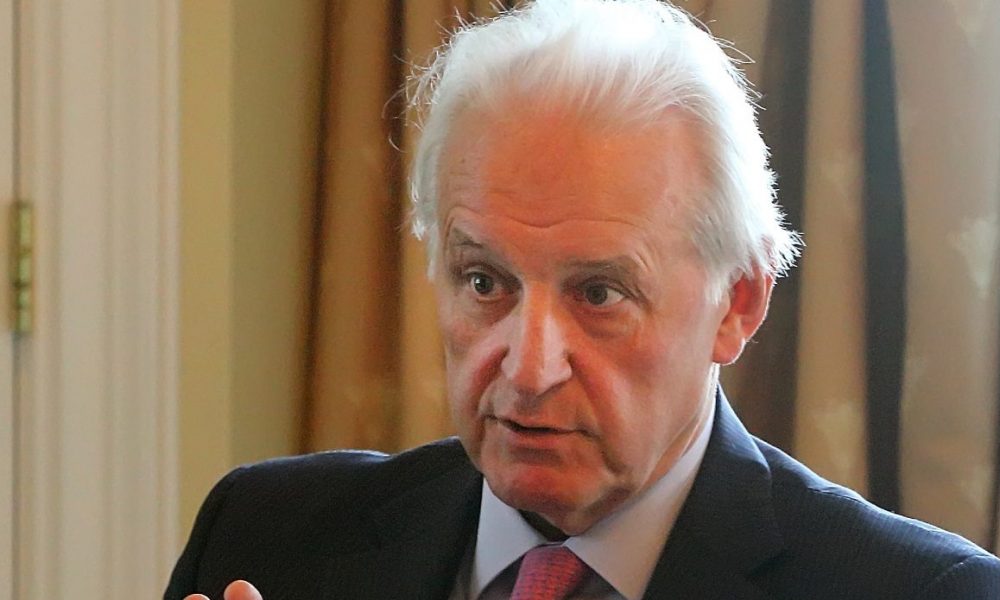 Today we'd like to introduce you to Alan Steelman.
Thanks for sharing your story with us Alan. So, let's start at the beginning and we can move on from there.
I have worked through two high-stress careers, politics and business, and have lived my life in the A.S.A.P. Lane (anxious, stressed, addicted and pressured) like so many. Life in the digital age has become too much for many to cope without the "false wizards" of pills, alcohol, binge-eating, shopping, and digital device addiction. We are in the midst of a global epidemic of stress and anxiety. Opioid-related deaths are soaring as are suicide rates and obesity. Through my newly released book, I have now launched a third career around a "cause" and that is to create a viral spread of the message that there is a way to cope with the pace of life and achieve balance, equilibrium and peace of mind without these false wizards. My focus is on the "unconverted": men, seniors, kids/teens/college-age, African-Americans, and Hispanics. Mindfulness (yoga and meditation) is practiced by approximately 40m (Yoga Journal) in a country of 320m. This is 12% of the population and is mostly white females who can afford to pay for yoga classes. In order to make any significant dent in the problem, it is important to peel away the stereotype that so many in the target population have that "no one like me does yoga or meditates". To advance this cause and get the message out, I am buying paid social media advertising on 4 different platforms (FB, LinkedIn, Instagram, and Twitter). Plus a weekly podcast (see attached podcast banner). I am collaborating closely with several not-for-profits who have a similar mission: The Brain Performance Institute and the University of Texas at Dallas, Yoga N Da Hood, the Warrior Spirit Project, Patriot Paws (service dogs for PTSD survivors). I am also launching a national speaking tour and am actively seeking opportunities to speak to companies and organizations on this critical topic. My life story began in a much simpler time in a small town in Arkansas, the son of a member of the Steelworkers Union. There was unconditional love from my parents, but, very difficult times financially, as the union was on strike for my last three years in high school. My mother went to work at the local garment factory to help support us. Additionally, my younger brother was diagnosed as bi-polar, resulting in his suicide years later. The financial pressures plus the despair my parents felt in not being able to "fix" his troubles took an enormous toll on them and our overall family life. I had an offer to sign with the Pittsburgh Pirates baseball organization out of high school, but, was fortunate to receive a baseball scholarship to Baylor University and decided to go to college instead. My uncle had been Chief of Staff to President Harry Truman and my interest in politics was inspired by the pictures he would send of him with the President in meetings together, etc. This was in the early '50s before television and all the other mass media outlets of today. When an envelope arrived to a small town mailbox from the White House, believe me, it was a big event!
Overall, has it been relatively smooth? If not, what were some of the struggles along the way?
The struggles have been many: – Very difficult childhood and teen years due to family financial struggles and my brother's bi-polar condition. I was never without a job, earning money to help support the family from the 7th grade on -4 children by time I was 24 years old, and working to support my family while preparing to run for the U.S. Congress -Student debt, financed through a National Student Defense Loan only fully paid off during my second term in the U.S. Congress (my baseball scholarship didn't cover all the expenses) -Borrowing $35,000 from a friend so that I could support my wife and children while campaigning for Congress full time, which I felt was necessary to win. -losing a race for the U.S. Senate at age 34 and looking for a new career
Please tell us about exitramp.net.
My organization, exitramp.net is not a company, but, an organization designed to advance the mission of creating a viral spread of the message that there is a God-given way, "mindfulness" to exit the A.S.A.P. Lane and avoid the destructive "false wizards". My differentiator is that I am: –A different messenger: with my political and business background, not the messenger you would expect –A different message: there is a way to cope without the "false wizards" –A different audience: the "unconverted": Men, seniors, kids/teens/college-age, African-Americans and Hispanics
What role has luck (good luck or bad luck) played in your life and business?
Luck has paid an enormous role: –Lucky to have had the parents I was born to. In spite of the very difficult times at home, there was unconditional love and a very good upbringing. Verbal abuse at home is very destructive and has an enormous influence on one's life. I had just the opposite, and our parents are pure luck, and I was very lucky. –Lucky to have gotten the baseball scholarship to Baylor. –Lucky to have chosen 1972 as the year to run for Congress. Had I run in 1970 or 1974, I could have never defeated an incumbent in my first run for Congress –Lucky to have known how to use chopsticks. May boss was impressed one night at dinner in a Chinese restaurant, when he was thinking, unbeknownst to me, who from our management team should be deployed to Singapore to run the Asia-Pacific region for Alexander Proudfoot. Admittedly, it was a pretty low bar to have been chosen for that reason but, that was the determining factor.
Pricing:
Physical copy of my book available on my website for $14.95 at alansteelman.net
Kindle version available on Amazon for $7.95
Free downloadable copy to anyone who sends e their email address
Free email or phone consultation with me personally for anyone who buys the book
Contact Info:
Website: alansteelman.met
Phone: 1-214-402-3351
Email: alansteelman@tx.rr.com
Instagram: exitramp.net
Facebook: exitramp.net
Getting in touch: VoyageDallas is built on recommendations from the community; it's how we uncover hidden gems, so if you know someone who deserves recognition please let us know here.