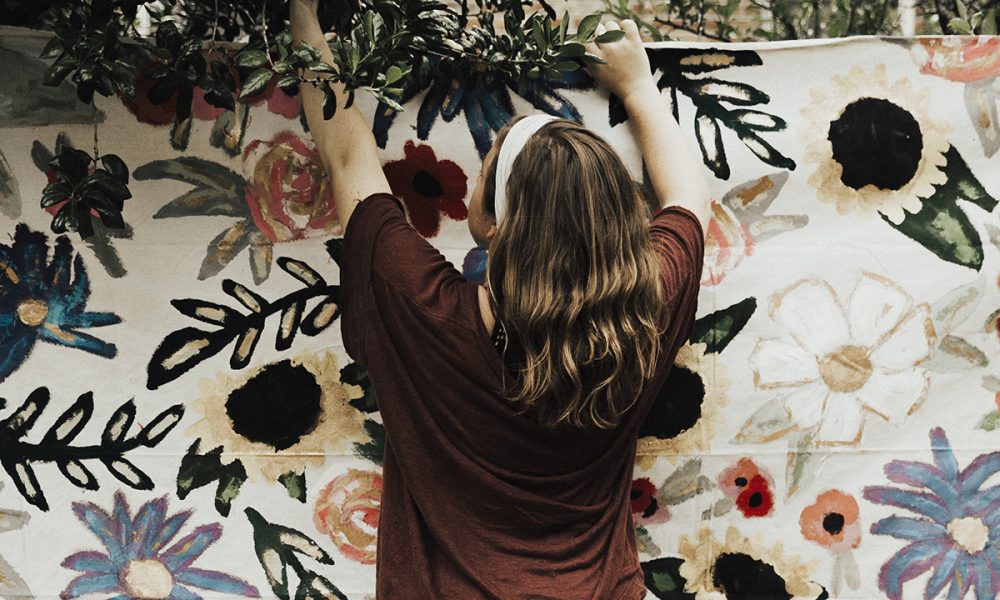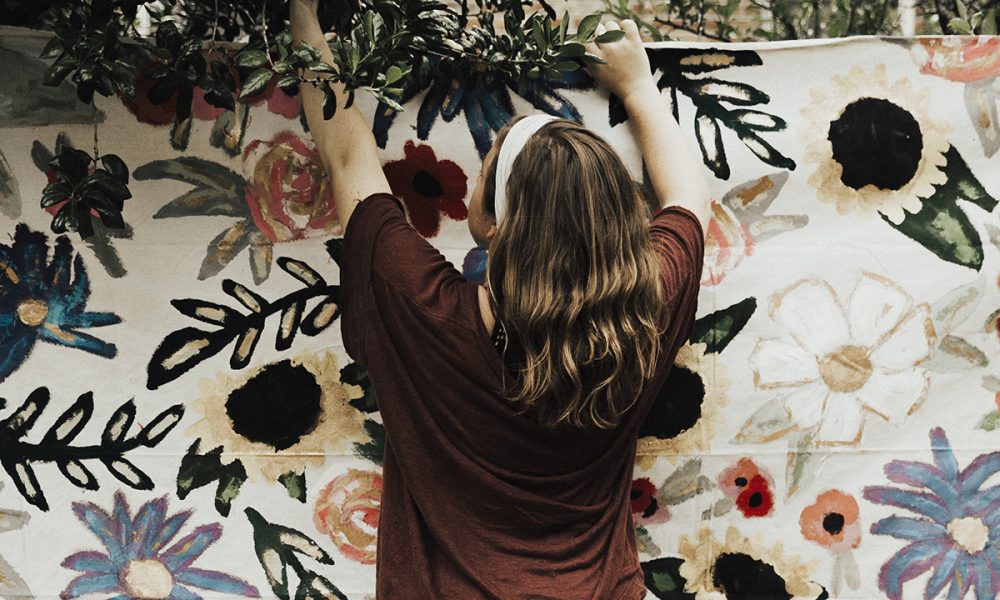 Today we'd like to introduce you to Allison Hall.
Every artist has a unique story. Can you briefly walk us through yours?
I'm very thankful for parents that noticed I was interested in art at a young age and always encouraged me to go for it. They were consistent in their excitement for my middle school scrapbooking kicks, Christmas lists full of craft supplies, and let me take art lessons. I grew up in Dallas, and when I was four years old, I started going to Art Stop Inc. for after-school art class. Kathleen Alexander, the incredible owner, and head teacher took me under her wing and mentored me as a (very) young artist up until I was in early high school. Once I got too old for classes, she gave me my first job as a teen studio assistant. Kathleen, or "Ms. A," creates a wonderful creative environment with an emphasis on teaching about the old masters and leading projects that teach important lessons on color mixing, perspective, etc… all in such a fun way. I always felt encouraged to take creative liberties on projects in her studio, which helped me take ownership of my creativity at a young age. Ms. A still teaches in Dallas and is probably still the best story-teller in the metroplex!
Since then, I moved to Savannah, Georgia to pursue and complete a BFA in Illustration at the Savannah College of Art and Design. Towards the end of my undergrad, I had friends ask me to create invitations for their weddings and parties, and I realized how much I enjoyed painting florals and goods for personal events. Through a long process of realizing that I have an entrepreneurial drive and that I still had some life to live in Savannah, I decided to stay in Georgia and pursue growing my business, "The Small Creative." Since then, I've been growing my little business in Savannah, GA and I've learned so much. I really love it.
Please tell us about your art.
That question always makes me talk in circles because honestly, I feel like it's different every week! I guess the over-arching theme is that I partner with people to create custom work for their event, business, or to give to a loved one. I'm deep in the wedding industry, creating invitations, custom maps, and backdrops for couples. Or another week I'm printing greeting cards that I designed, for stores, I sell wholesale to. The next week I could be fitting a giant canvas in my car to deliver to a family that commissioned a portrait of their ranch house. Last week I finished creating a whole batch of illustrated marketing materials for The Boho Market in Dallas and another pop-up in Asheville, North Carolina. It really is a mix, but my main purpose is that I love to work with people to create art that they can use to personalize their big days or to boost their businesses.
Medium-wise, I paint traditionally and use Adobe Photoshop for edits. I mainly use watercolor and gouache paint, and most of my work involves playful florals or landscapes. Illustration can be really conceptual sometimes, but I let myself paint whatever lets my brain rest. Right now florals seem life-giving and almost effortless, so that's why I mostly stick to that right now. It's very freeing to give yourself permission to paint what you like, and trust that people could be drawn to your voice in your work.
We often hear from artists that being an artist can be lonely. Any advice for those looking to connect with other artists?
This really is a topic that I can go on about. I have a lot of thoughts that I'll share in list format.
1) It is lonely work indeed. Just remember there are other artists somewhere who are sitting in their pajamas at home editing Instagram posts too.
2) Other creatives in the town are the equivalent to your "co-workers." Love them, cherish them. Don't see them as business-stealers, but business partners. The whole "community over competition" thing is very true. A solid community will help motivate you to persevere, while unhealthy competition will more likely burn you. Be a good neighbor and have confidence that your voice will not be threatened. There weirdly is plenty of business to go around, I promise.
3) If another artist is having a pop-up or a gallery show, try to attend and show support
4) Craft Shows. They are exhausting, and I always question why I do them, but I can't express how important they have been for my business. There is nothing that can compare to an artist selling their work to the people in person. People will meet you and then see your personality in your work, and they will receive a lasting impression of you. Craft shows are great for marketing too- give away business cards and have a book of custom works you've done. I've gotten weddings booked and wholesale opportunities from these shows. Craft shows are also a fun excuse to travel somewhere new and meet artists from other places. They also give the public access to a whole creative community at once. Craft shows are important.
5) I have "freelance goals" meetings with my friends that we call "The Sad Marketers Guild" because we hate the nitty-gritty business details of freelancing, but we need to hash them out. Having a support group is a great way to talk out loud about your business because just talking to yourself that much limits your perspective and you go crazy.
6) Share a studio space! Currently, my roommate (JULU) and I work from our living room studio, which has been awesome. I'm also about to move into a shared studio with ten other artists, which will also be so helpful in keeping morale.
7) Collaborate on projects, just for fun. I can't tell you how many creative friends I've made from doing fun wedding photo shoots. And we all got great content to share!
8) Instagram can be a great tool to engage with other artists. If you genuinely like someone's work, let them know by commenting on their pictures. Also, feature one other and y'all can help each other get a new following.
Creative community really helps pump life in any city. It's so important, and we really need to stick together to provide beautiful art, events, and businesses for everyone to enjoy. Also, artists tend to get in their head too much if they're alone for too long. We need others to help lift us up and show perspective.
How or where can people see your work? How can people support your work?
People can see my work on my website: alligracehall.com.
Or on my Instagram account: @thesmallcreative.
Or you can purchase work from my Etsy shop: etsy.com/shop/thesmallcreative.
If you have a project in mind that you'd like to chat with me about, feel free to send me a message from any of those platforms! I really would love to meet you!
Also, some of my work is sold in stores in Savannah, GA. If you're ever visiting, let me know, and I'll tell you where to go for a beautiful afternoon walk and a coffee.
For my Dallas people, some of my cards and prints are sold at Unmistakably Molly in University Park, Texas.
If you're a Dallas local business and you want to collaborate, shoot me a message! I need more Dallas friends because I'll probably move back there by the time I'm 30.
Contact Info:
Image Credit:
Amy Anstatt Photography
Getting in touch: VoyageDallas is built on recommendations from the community; it's how we uncover hidden gems, so if you know someone who deserves recognition please let us know here.