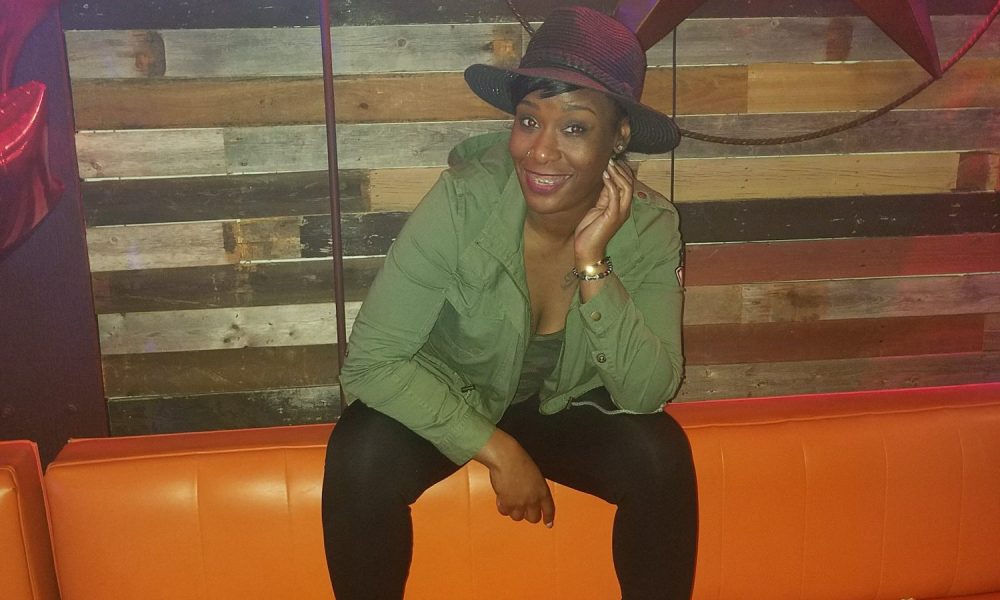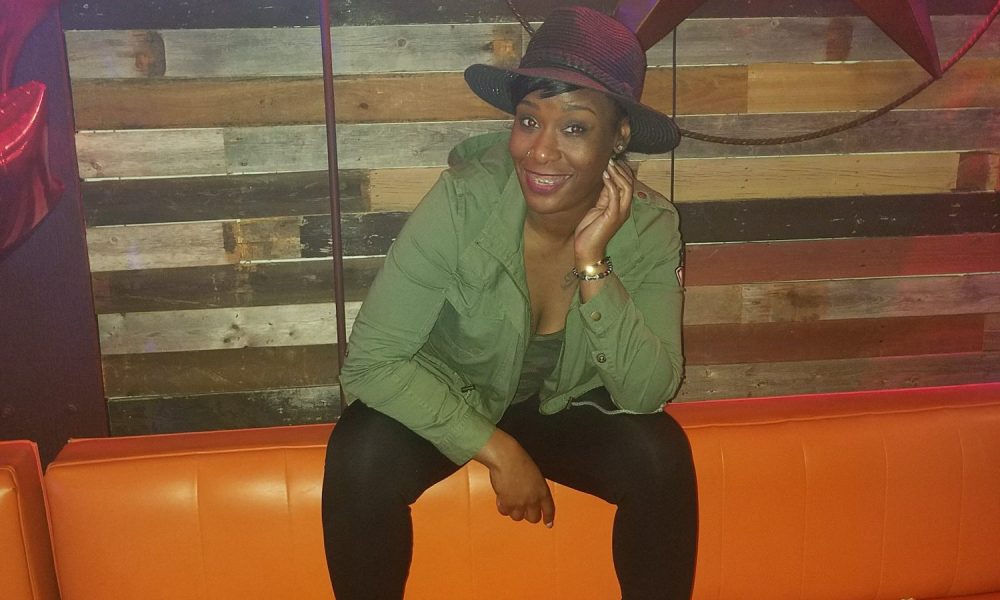 Today we'd like to introduce you to Brandi (Bmichavery Jones).
Brandi, can you briefly walk us through your story – how you started and how you got to where you are today.
Before the "Brand" or being deemed a person of "Influence", I am the oldest of three, raised with both sets of great-grandparents, grandparents, my parents and way too many cousins to name. I grew up with a foundation of morals, respect, firsthand knowledge of Black History, & what it meant to actually persevere through everything, despite the circumstances or perceptions of what could not be done. My family consisted of entrepreneurs, politicians, law enforcement, military men & women, teachers, hardworking corporate workers & of course, the ("others), I will not elaborate on that. Ha Ha. But I say that I grew up in a very balanced environment, born and raised in Oak Cliff.
As beautiful as this life appears, it was absolutely not without its darkness, by the age of 21, I was married, miscarried two babies, buried my father, and lost a friend to suicide, one to homicide, another to a car accident & at this time supporting a husband who was now fighting a prison sentence.  On the outside, I looked like "Brandi", smiling, in college, working & helping create more stability for my siblings ( my absolute hearts) , who at the time were 13 & 16, however inside, I was slowly self-destructing. By the age of 24, it all was coming to a head. I've never been a drinker, or into drugs, but a silent bout with what I can now call "functioning depression", I began to drink and one day, I can remember wanting to just end it all. I felt like no one understood what I had gone through or what my family was dealing with, so the possibility of judgment from people who could not relate, would have been enough to send me completely over the deep end & or push them to it. So I figured removing myself from this life was better. However, God said, otherwise. Thank GOD!
On the outside, I never looked like anything was wrong, no one knew until I began to tell my story through my blog and in my documentary, years later actually.
Weirdly, my spirit was always light around people. Perhaps their darkness balanced mine, I don't know. What I do know is one day, I wanted to release a lot of pressure, pain, anger, frustration, etc., so what do you do when you are a creative who needs to release, you search for ways to create! Fast forward a couple years, I had this brave & bold idea to start a campaign, so I called up one of  my best friend's  (Drastic) turned business partner & together, we created the T.A.T.OO Campaign, (T.A.T.O.O – Talking about things others oppose). We went downtown, registered the name, built a team of four (Myself, Drastic, K Houston our videographer & creative partner, and Dominique also our creative partner) and started a blog in 2012.
We traveled together, brainstormed, cried, and screamed. They probably thought I was crazy most days because I didn't sleep, rarely ate, and would call them at 1 or 2 am when I have a vision of some sort, LOL. Blame it on the passion, depression, and built up pain.
By this time, I had already been in the entertainment business on the music side going on five years both in front and behind the scenes, built many relationships through PR work, radio internships and so much more, so I was aware of my capabilities as far as socially connecting, but creating the campaign had a different meaning. It was personal and I had no intention of it becoming a "Thing", I just knew I wanted to write out what I was feeling but in a positive more reflective way. I desperately needed to touch on the issues people today freely talk about in a surface level type of way. I needed to go deeper, but at that time it was absolutely taboo, let alone putting it on film. I wanted to create a space where a judgment wasn't allowed & if, for no one else, I could just express whatever I needed, my way, get this monkey off of my back sort of speak. Fast forward, the campaign takes off, we interview in several different cities and states over 30 people. 3 months of intense, emotional filming, we finally finished it. It is released & goes to Documentary TV. Suddenly life shifts, we are now feet on the ground, doing interviews, traveling, & all while still trying to find ways to heal & release.
During all of this, I had gained a lot of weight, but for me, it was all of the internal baggage, I needed to get out. I found that through changing my lifestyle completely, I started to feel so much better, my energy changed & in return, my entire life changed. On a physical level, I lost 65 pounds, and have kept it off to date, but the amount of dead weight removed internally is immeasurable. My new found love for health and fitness created a new milestone. More interviews, & my first of many to come shock features in the Huffington Post, which was absolutely crazy in a good way. I think this is when I started to really see how influential my presence really was/is. I created an audio series in 2014 and this sort of brought a voice to the blog, which is what planted the seed of needing to create a nonprofit. I had been doing the work of nonprofit without the actual 501c3 stamp for years, but in 2014, I decided that I wanted that stamp. I always felt instilling hope was a purpose of mine, not for profit, but an ordainment because of everything id seen, been through and managed to overcome. My life was proof that trusting my internal spirit & being directed by God not in a religious way, but a deeply spiritual one, you can truly manifest anything consciously & unconsciously.
So today, through partnerships & working with other organizations like For Oak Cliff & through my own company Dallas Ambition, it allows me to not only fuel my passion but fulfill a purpose that I know God has directed. There is so much freedom in knowing my "Why" because it has removed the feeling of obligation to follow trends, social standards or limitations, that can more often than not cause you to become crippled by the opinions of the masses.
I have a tribe that gravitates to me & vice versa, those are the ones I do it for. I'm beyond grateful for their love, support and ability to "See" the light within me even at times when its dim to me.
My siblings TJ & Brittney, my niece & nephews, brother in law Anthony,  my grandparents, mom & dad( rest his soul), aunts, uncles, cousins, Terry, Darryl, Keddrick, Adrian ,Drastic, KHouston, Dominique to name a few. I love yall endlessly, your existence makes my soul rejoice! Every piece of me the world gets is because of you.
Great, so let's dig a little deeper into the story – has it been an easy path overall and if not, what were the challenges you've had to overcome?
Smooth road, sure, of course, LOL, absolutely NOT! I can't speak for anyone else, but my truth is, anytime you are moving in your true purpose and remaining authentic to who you are, you will always be tested. Either socially, spiritually, emotionally, mentally or physically. You lose a lot and the thought of losing connections you never imagined whether by choice or force, hurts. You never really can prepare for it because as you are on your journey, your course can change, unexpected roadblocks occur, so the thought of preparation versus the reality of it, differs greatly. You have to know that even though I was going through dealing with loss & all of that, I still had relationships to grow through, I was still someone's daughter, sister, friend, still going to school, working & growing through normal life changes as a young adult. These alone are challenges in themselves, but to mix that with trying to find your purpose in life, healing & executing all the while feeling like you have absolutely no idea where to begin, is enough to say forget it!
I've never been a follower, always moved to my own beat, primarily because as the oldest child, you are raised to be dependable, so I was my parent's go to, and after my dad passed, my mom's right hand, there really isn't anyone to follow. The "I don't know" mentality wasn't an option, if you don't know something you figure it out, & trust your judgment. You learn very early that it's so much better to be wrong doing it your way, than to be wrong because you listened to someone else. My grandmother always said and still does, that if you get in trouble, it better  be for something you decided was best to do, not because you were a fool enough to let someone else influence you and leave you with the consequences. So, I take everything with a grain of salt, I've learned to trust my own judgment & adhere to the wise when necessary, but ultimately, making decisions that I can rest with at night, good bad or indifferent. This requires a lot of self-reflection, acceptance & accountability with a whole lot of silence, prayer, meditation & soul cleansing amongst other things. I'm so  blessed to have a foundation that provided me the freedom to evolve and learn authentically.
To this day my mother and grandmother amongst others remain my heroes. They inspire me daily to keep going & their unconditional love, support & nurturing is reflected daily through me.
Please tell us about Dallas Ambition- The Dallas Hope Dealer.
The "Dallas Hope Dealer" name was given to me years ago by my graphic designer in Atlanta. She felt that after everything I've accomplished and done, the only way to sum it up was to deem it "Hope Dealing." It was a funny inside joke at first because she used to always say, Bran, you went from "Dope dealing " to Hope Dealing" even though I never sold any drugs, but because I am a girl from the "Hood", she thought it was a funny but true statement. The name just stuck, and I haven't denounced it at all, because in all truth that is what I am. My entire life purpose is to be a light, in any situation no matter what im facing or dealing with personally or internally my life mission is to always be a beacon of light when im present in any room or in any conversation. That doesn't mean what I say will always feel good, accepted or liked. It just means that my authenticity, & warm spirit will always be present. I will always show up with my heart, even if im giving you tough love.
In creating Dallas Ambition, my non-profit, it has always been my overall goal to create out of a need of necessity, passion & purpose, not desperation or to be apart of a trend. Im into quality and always have been, so feeding, fueling and nurturing souls is the only thing im interested in. Whatever your ethnicity, culture, religion, tax bracket, social status, gender, political affiliation, etc., my "why" in any situation or circumstance is to add to its core, and if I can't do that, I won't be a part of it. I am not here to convert anyone to my way of thinking, being or existing on this planet, just simply add to its core, however, needed, as long as in doing that it doesn't strip me of who I am to mine.
Whether it was creating my audio series Journey to better phase 1 to 3, my documentary, the Hope boxes, speaking engagements, radio show interviews, mentorship sessions, my blog, writings etc., my soul is and will always be felt. I created and participated in all of those things when I needed them most, and In creating a safe place for myself, I've become a place of solitude for others. From my mentee's to random people who stumble across my work or pages online, they feel the authenticity. Its depth is real and to know it resonates with thousands of people, many who I get emails, and messages from, saying how impactful & inspirational I am to them brings me to tears. I am in a constant state of gratitude because it is mind-blowing how God has used my life & journey to create a safe haven for people to release & just be themselves, freely.
Men and women who had no idea what they were in for, they just wanted an outlet. For me, it is important that it is understood you aren't alone in your journey's, no matter how messed up it appears, even if we handle things differently or our circumstances are on completely opposite ends of the spectrum. You see, I was once a girl who needed to feel that safe place, judgment-free, all while being held accountable, but nurtured unconditionally. A place where you don't feel attacked looked down upon or ostracized because of preconceived thoughts, opinions or fears. Because I needed this, I subconsciously created this for myself, by allowing myself the freedom to be myself, evolve & give myself tough love when needed. I chose to create personal standards that I must uphold for no other reason but self-accountability and replenishing. Chile, that took another kind of strength! STILL DOES!
Now, I'm able to be that for someone else, my presence really is like charity, the gift that keeps giving because I never stop doing the work on myself. As I evolve, I share and plant seeds for others in hopes that they will do the same for someone else. Through my blog, documentaries, audio series, speaking engagements, partnerships, etc., I've provided a place where people can truly just be, even if in the end im holding them accountable for self-inflicted trauma. I am pouring into the core.
That is what Dallas Ambition is about, bridging the gap and planting seed's that will harvest long after you aren't here anymore. It's not about making sure every seed mirrors the other.
I've come from such diversity, studied so many religions, had so many experiences & literally worked from the ground up in both the Entertainment Industry & Corporate America for over 15 years, all while keeping my integrity. Never auctioning my soul in hopes of profit, fame or belonging, even when it appeared easier to do so. Therefore, I can provide other options and teach young girls by example of how to succeed internally first. Without using what's between your legs to do it, or dumbing down your intellect in order to meet some "illusion" of success. F*ck that! For real.
Knowledge is power and it's not all about a degree or how much money you have. Knowledge of self & your surroundings is imperative but knowing how to apply what you know in ways that better you and others is a Goldmine. Finding your Why beyond the tangible is key & when you find that  hold on to it,  watch your entire perspective change.
Do you look back particularly fondly on any memories from childhood?
Going to the country, visiting my Great Grand Mother's homes (on my mom & dad's side), laying on my father's back after I have run from something scary on the tv, taking my mom's extensions and using my bows to clamp them in, so I could look like her. Chasing lightning bugs, eating big red popsicles off the ice cream truck. No social media, real childhood games, so many irreplaceable things.
Contact Info:
Image Credit:
Chad Ochocinco (California at Adidas7x7 event) , Hollyhood Bay Bay , Huffington Post, David "Drastic" Randall, Dominique "Niques Thoughts Page" Touche (Houston Photographer), Ebony Tezeno , Jo The Stylist, Miss Mykie , ForOakCliff, (Founder Taylor Toynes), Color Of Change (Non Profit ), Adu creator of Don't sit your Black A** down art exhibit at the African American Museum, Azucar Latin American Cuisine Food Truck
Getting in touch: VoyageDallas is built on recommendations from the community; it's how we uncover hidden gems, so if you know someone who deserves recognition please let us know here.