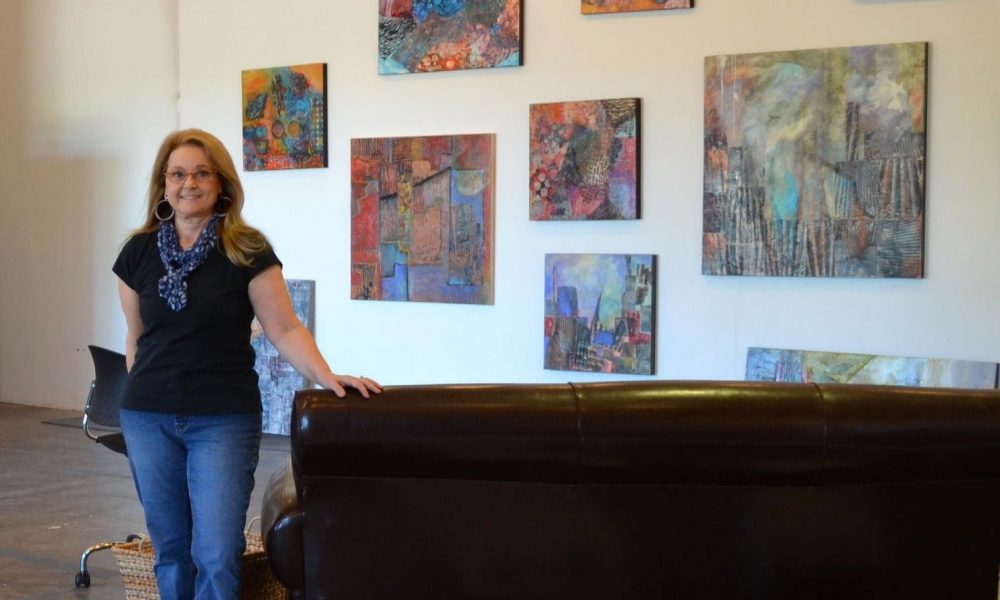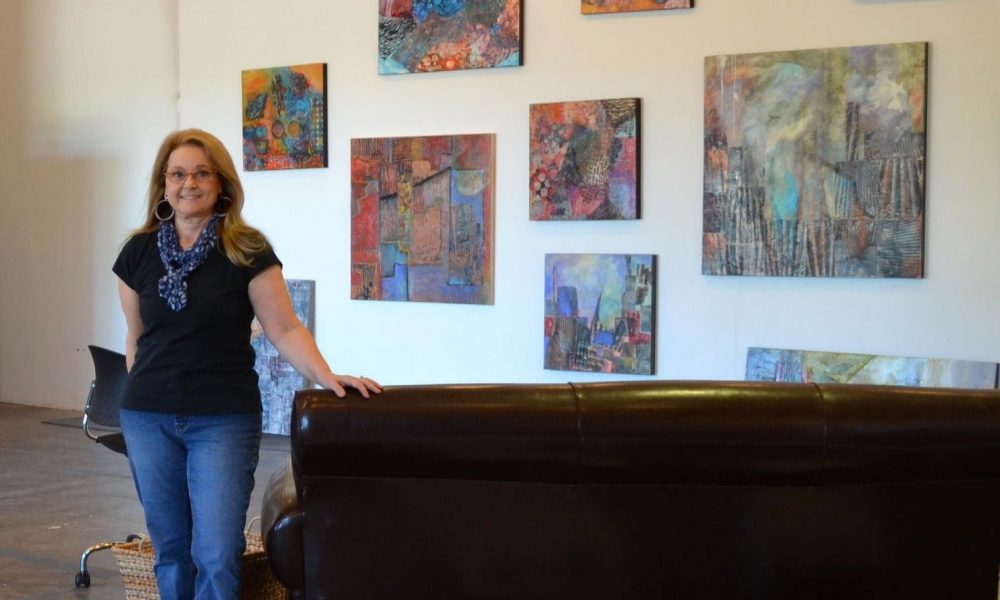 Today we'd like to introduce you to Caryl Gordon.
Caryl, let's start with your story. We'd love to hear how you got started and how the journey has been so far.
Painting became my passion at around the age of 13 when a family road trip to the Gaspe Peninsula in Canada drew my attention to the amazing landscapes on our route.
In high school, I was a varsity cheerleader who got bored with it, quit the squad, and got a part-time job to pay for private art lessons. In college, I started off at a liberal arts college since my parents did not want me to be an artist. An art college was what I really wanted, so sophomore year I managed to transfer to the School of the Museum of Fine Arts, known as the Boston Museum School. In the 1970's, some art schools were experimenting with different curriculums where there was too much freedom for an undergraduate, not having to attend class just showing up for reviews of your work at the end of each semester. I needed more structure at the age of 19, so I transferred to the Cooper Union School of Art and Architecture in NYC. Luckily, Cooper Union was tuition free so I had a full scholarship which was necessary since my parents no longer wanted to pay my way through college. Back then, I looked like a sweet cheerleader but I was really rebellious and had to fight to become an artist and find the right education to pursue my dreams.
Overall, has it been relatively smooth? If not, what were some of the struggles along the way?
Having attended one of the best art colleges in the U.S. and being in New York City which to me was the center of the world for culture, I thought I was a hotshot artist who surely would be famous some day! Well I am now 64 and it has been a long journey with lots of roadblocks. These so- called roadblocks were not all negative. I married a wonderful man, had 4 children and although it slowed my progress in my career, I have no regrets since my family means so much to me. When my two sons were very young in NYC, I rented space one day a week to paint. As they got a bit older, I couldn't concentrate on my painting and stopped painting for 8 years. That led to depression and loss of my identity. After the boys started elementary school, I was able to do freelance portrait and wedding photography. Shooting on weekends and spending long nights editing my photos. This was long before digital photography! Then my husband and I adopted our daughters from Korea. They came to us as babies and I gave up my photography business to give my full attention to my girls and the boys were needing attention as well. It wasn't until my sons were in college and we were living in Plano, Texas that I went back to my art, first renting studio space 3 times a week from an artist downtown Dallas who had a printing press for me to use while my daughters were in school. I had to be back in Plano by 3 pm to pick up the girls and that wasn't easy with traffic on Central Expressway. My wonderful mother-in- law and father-in-law saw how hard it was to do my printmaking downtown and be back in time for school pickup, so they sent me a check for $10,000 and said go buy a printing press and work at home! I did that for about 16 years pulling prints in my garage. During that time, my prints were shown in museums, universities and galleries all over the country. After 16 years working in my garage, I got tired of printmaking and I got tired of my garage! I saw encaustic paintings in a museum in Santa Fe and had no idea what the encaustic medium entailed, so I Googled it, finding there was a place called the Encaustic Center in my next town, Richardson. Since then taking workshops there for a few years, I haven't touched my printing press in the garage and now have an 800-square foot studio in Plano where I work about 30 hours a week. My children are all grown up. I can work at my art as much as I want! I have no regrets as I mentioned before, but I do admire the young women artists now who manage to have families and still manage to pursue their art careers. I guess I do regret giving up my art on and off while my children were young. They've turned out to be incredible people, so although I struggled it was all worth it!
Caryl Gordon – what should we know? What do you do best? What sets you apart from the competition?
Now working at my studio, I primarily paint in the encaustic medium also utilizing oil pigments, inks, and pan pastels. Occasionally, I collage with fabrics and papers using the encaustic wax as an adherent. I no longer think of myself as a printmaker, but as a fine art painter who works with encaustic. The encaustic medium goes back a couple thousand years in the Greek and Roman times. Artists painted wax portraits of their deceased and buried them with their tombs. When excavated in modern times, these encaustic paintings were found to be mostly intact, proving their archival properties. I am madly in love with this medium! I am proud to be represented by the Sweet Art Gallery in Naples, Florida where I have sold many of my large paintings. In 2016, I was represented by Artblend Gallery out of Fort Lauderdale, Florida at Art Basel Miami where I sold another large painting. Since then I showed at the New York Art Expo and in July of 2017 I will be showing at an art fair in the Hamptons, NY. I think what sets me apart is my unusual sense of color. It is my greatest strength in my work as I put unpredictable colors together!
What is "success" or "successful" for you?
I hope to be working in my studio for the rest of my life. It is what I do, it is what I love! I am very prolific completing about 2 paintings a month which range from 30″ square to 48″ square and triptychs which are 48″ x 60″ each panel. Since having so much success around the country, I would love to represented by a gallery in the Dallas area which has been my home for the past 25 years!
Pricing:
My paintings range from about $2,500 to about $10,000.
Contact Info:
Getting in touch: VoyageDallas is built on recommendations from the community; it's how we uncover hidden gems, so if you know someone who deserves recognition please let us know here.