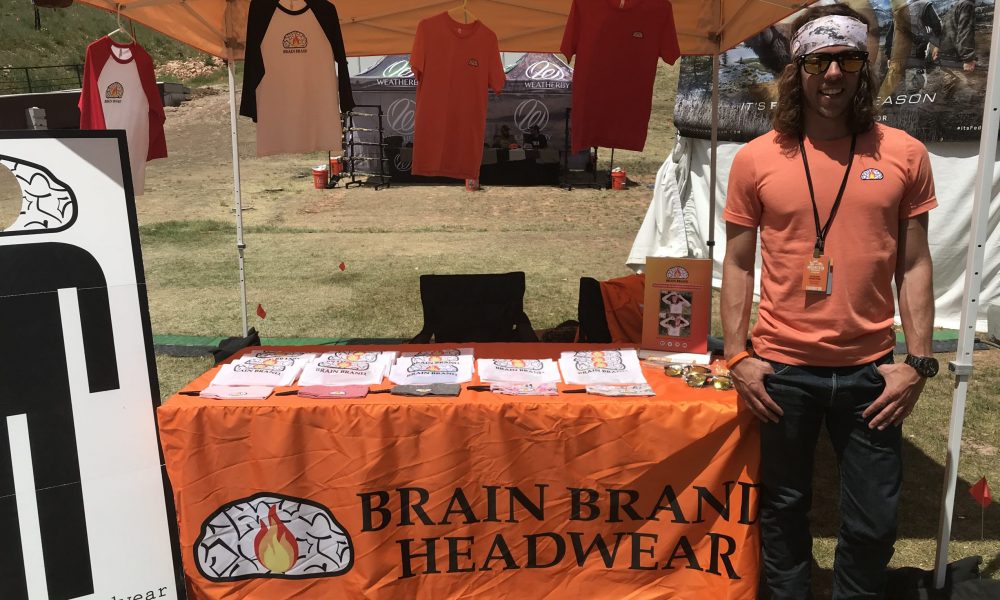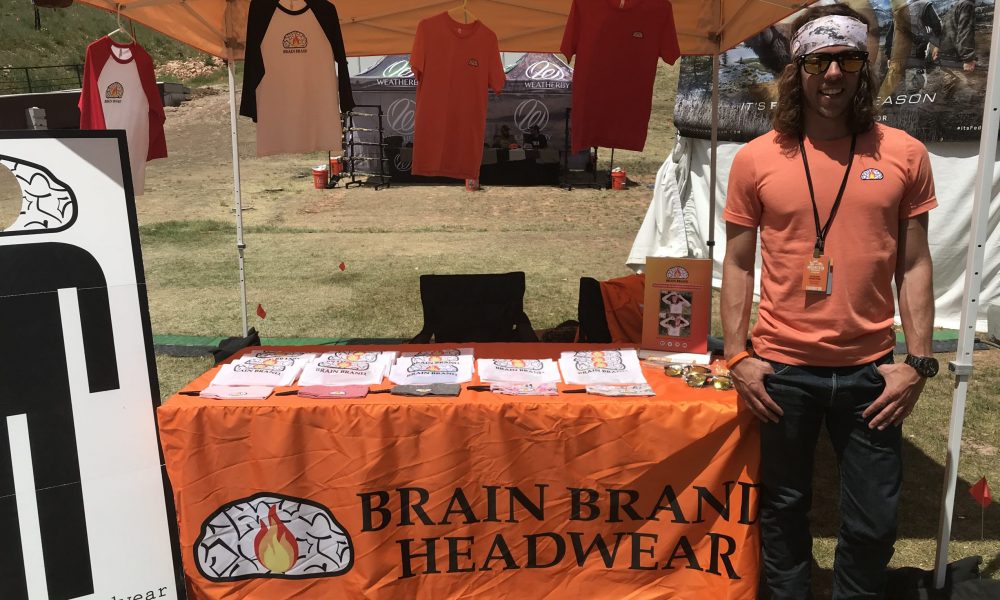 Today we'd like to introduce you to Daunte Rushton.
Daunte, can you briefly walk us through your story – how you started and how you got to where you are today.
My founding of Brain Brand Headwear and 'The Hauteband' begins in the Summer of 2018. Preparing myself for a bow hunt that fall, the archery range was my home-away-from-home.  It was during my target practice on one blistering Texas afternoon that I was presented with an unexpected opportunity.
Like any other sport, there is a vast supply of gear available for purchase in the hunting market; products distinctly crafted to improve the user's experience. While I already possessed the essentials, I was looking to acquire a binocular harness. Fastened to the user's chest, this small pack is equipped with pockets for binoculars and other essentials. Intrigued with its capabilities, I had grown tired of the struggle to locate and grasp the essentials within my backpack, particularly my diaphragm calls; a small reed used to mimic animal sounds. My diaphragm calls needed to be readily accessible for use and the binocular harness seemed a valid option, but I was less interested in the whereabouts of my binoculars during a hunt and more interested in using the diaphragm calls. With less emphasis on my binoculars, I needed something sleek and lightweight, but with nothing available to fit my needs, the solution to my storage concerns became apparent one afternoon on the archery range: My headband.
During my shooting regimens, I would typically fold and tie a paisley bandanna around my head creating a headband. These headbands proved more reliable for managing my perspiration and hair (it's long hair than most) in the summertime heat than a baseball hat. The benefits of wearing a headband became more apparent during one of my Sunday shooting sessions as I thought about my upcoming hunt and how I could better access my diaphragm calls. It became apparent that I should alter the headband to include a pocket.
Upon returning home from the archery range that afternoon, I immediately went to work. Folding my bandannas, I began assessing their dimensions and 'optimal' size for storage when worn as a headband. Contemplating my diaphragm calls for this headband concept, I could see that their size would be compatible with any conceptual pocket. But such a product would need to be useful for storing other goods besides the diaphragm calls. Already living an active lifestyle, a headband with a pocket would prove beneficial for storing my credit cards, IDs and keys during any of my workouts. In particular, I was excited at the prospect of carrying my valuables while running on the Katy Trail in Dallas and meeting up with my peers before/after the run at any of the restaurants adjacent to the Trail. The idea for this headband just made sense to me.
Building upon the idea of using the headband for all-occasions, I sketched multiple designs but would evaluate the 'best' design via the headband's physical assembly via sewing. Sewing has never been a past-time for me, but I didn't care. The idea for the headband was too grand to let any of my deficiencies stand in the way: I would learn how to sew. Starting with a needle and thread, I made two sample headbands within the first week of the idea's conception. Despite my novice sewing abilities, the first two samples only reinforced my deliverance of this headband with pocket. I quickly became a regular at the local Joann Fabrics Store, taking a sewing class, buying a sewing machine and purchasing different fabrics for testing en-route to developing a prototype.
For the remainder of that summer, sewing consumed my life. My apartment became a make-shift lab for research and development, spending my nights and weekends at the sewing machine. Rolling out the fabric, laying out the pattern, cutting the fabric and sewing each headband. It was a formal process and I was obsessed with the process. Upon my completion of each headband, they were evaluated. Whether it was a trip to the gym or a run on the Katy Trail, I assessed the fabric quality and physical dimensions for each creation while carrying my credit cards, keys and IDs. This "Process" of mine occurred for more than 20-something headbands until I had finally established the optimal design I could offer consumers.
Understanding the responsibilities of running a business, I knew I couldn't productively run an operation if I was spending most of my time at the sewing machine. I needed a professional to make the headbands for me. Searching the internet for qualified professionals in the Dallas Area, I was remiss by their lack-of, leading me to expand my geographic search. By some fortune of the specific keyword input I used in my search engine, I found a promising contractor named Lindsey Debolt in Denver, Colorado.
After submitting my inquiry to the contractor's website, our discussions progressively advanced from a phone call to a face-time session. Being a first-time business owner and novice with sewing, I was overwhelmed with ease during my discussions with Lindsey as she explained her shop's capabilities and labor costs. Friendly and transparent with everything, I was impressed. A few weeks later, I found myself in Denver, delivering materials and a check to begin production of the headband prototype.
Having handed-off the prototype to Lindsey, I could focus on the remaining objectives to launch the product into the public realm. From the fall until the spring of 2019 my tasks included building and launching the company website, opening social-media outlets, outlining product logistics (material sourcing and deliverance to/from the warehouse), researching patent law and filing a product patent.
Meanwhile, product development was a constant. With her experience in product development, Lindsey recommended an alternative method to display my company's logo on the product and forego the small sew-on label I was using. Referencing a company named 'Fiberlock' in the nearby City of Fort Collins, Colorado, she vouched for their heat transfer products used for company logo recognition. This would not only be an upgrade in product quality but Fiberlock's proximity to Lindsey's Denver location expedited the headband's completion when compared to the Chinese supplier I was using for the aforementioned sew-on label.
It all seemed to be coming together. Having located my contractor, delivered them (Lindsey) with the necessary materials for production, launched the website and started a variety of social media outlets for "Brain Brand Headwear", it was time to put up the 'for sale' sign. Branding the headband as 'The Hauteband', with little deliberation, my birthday was the day to go-live. On April 19th, the website listed 'The Hauteband' for-sale.
Brain Brand Headwear is currently in the process of expanding awareness of 'The Hauteband'. On any given weekend, you will find me setup at an event within DFW showcasing the benefits of wearing a snapback headband with secret pocket. Quite simply: It's a no-brainer.
Pricing:
Heather Red Hauteband ($22.95)
Light Pink Hauteband ($22.95)
Steel Grey Hauteband ($22.95)
Earth Camouflage Hauteband ($25.95)
Sunrise Camouflage Hauteband ($25.95)
Contact Info:
Address: 2820 McKinnon Street, #3024
Dallas, Texas 75201
Website: www.brainbrandheadwear.com
Phone: 801-865-5826
Email: daunte@brainbrandheadwear.com
Instagram: @brainbrandheadwear
Facebook: @brainbrandheadwear
Twitter: @brainbrandhw
Other: TikTok: Brainbrandhw
Image Credit:
Pedro Rodriguez at PSR Creative
Suggest a story: VoyageDallas is built on recommendations from the community; it's how we uncover hidden gems, so if you or someone you know deserves recognition please let us know here.