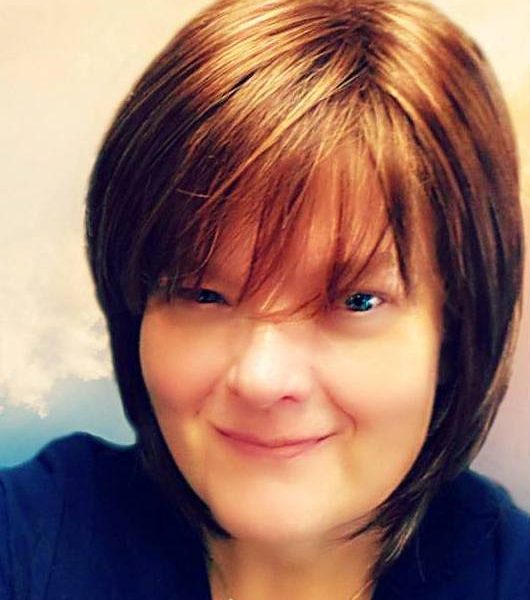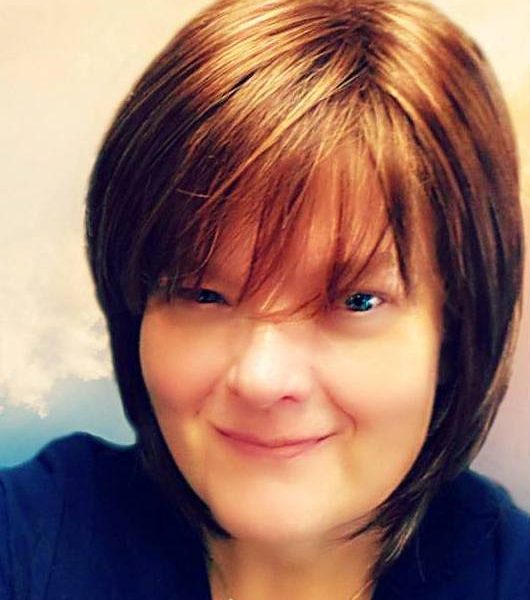 Today we'd like to introduce you to Deborah Rose.
So, before we jump into specific questions about the business, why don't you give us some details about you and your story.
We originally started in Austin and moved to the Dallas area almost ten years ago.
CFC's goal is to develop a worldwide, whole health organization, which acts as an agent of change.
We focus on the issues that prevent children and their families from achieving healthy, active, productive lives. We encourage and embrace alternative and integrative approaches that heal the mind, body and soul, as this is who we are. To do this, CFC is dedicated to providing education and support, collaborating with other agencies and promoting individual projects that aid to the betterment of an individual or family life.
Public awareness and sensitivity will help children and adolescents receive appropriate services to improve their fundamental opportunities to lead healthy and productive lives within their families.
Another equally important activity is to educate lawmakers, service providers, agency personnel, other educators, and the community regarding the issues that affect the lives and opportunities of children and adolescents with health needs and emotional support and guidance.
It is also vital that families be seen as experts concerning their child(ren) and not be "blamed and shamed" because of their child(ren)'s conditions or special needs and requirements. CFC sees the parents as equal participants in the planning and treatment necessary for the child's recovery and valued for their expertise regarding the delivery and appropriateness of the services.
Family members should be valued and compensated, as would any other participant in the process
CFC teaches families and their children to advocate for themselves, and how to take control of their own recovery program, managing the quality of care and services they receive from service providers, the medical community and the school districts.
We're always bombarded by how great it is to pursue your passion, etc – but we've spoken with enough people to know that it's not always easy. Overall, would you say things have been easy for you?
No. Funding issues have made us an entirely volunteer organization. Stigma also makes it difficult to find people that are comfortable seeking help.
Every one of our staff members are Intuitive Healing Advocates who facilitate the healing process through a variety of approaches, dealing with each client based on their spiritual, emotional and mental beliefs and interpretation of the world.
1. The Listening Program – The Listening Program®(TLP) is a music listening method, personalized to improve brain fitness at any age or level of ability.
2. The Wild Divine – Wild Divine is a mind/body training program which uses a combination of Biofeedback hardware along with highly specialized gaming software to assist in mindfulness and meditation training. For over 13 years and with tens of thousands of highly satisfied clients in over fifty different countries, Wild Divine is a definitive leader in meditation, mindfulness and mind+body training programs.
3. Hypnosis by licensed hypnosis practitioners for stress reduction, habit breaking, healthy living and enhanced learning.
Hypnosis uses guided relaxation, intense concentration, and focused attention to achieve a heightened state of awareness.
It can improve the success of other treatments for many conditions, including:
Phobias, fears, and anxiety
Sleep disorders
Depression.
Stress and much, much more.
4. Personal and family and corporate coaching. Embark on a journey inside yourself to discover your life's purpose! Traverse the trail of clues from your past and personality, then find that you have discovered your greater life purpose! 1 hr. each week for 10 wks.
Video conference calls or in person sessions weekly with email support are available.
5. Harmonious Handwriting Therapy – (HHT) has been able to provide permanent, life-enhancing changes the underlying principal of HHT can be explained as "Behavioral Modification on a Neurological Level". Harmonious Handwriting Therapy (HHT) is a science by which one is able to change personality traits by changing their handwriting and, in doing so, introduces new strokes which automatically eliminates the negative traits.
6. Reiki – Mikao Usui who is credited with rediscovering the root system. Reiki is a spiritual healing art with its roots in Japanese origin. The word Reiki comes from the Japanese word (Rei) which means "Universal Life" and (Ki) which means "Energy". Reiki is not affiliated with any particular religion or religious practice. It is not massage nor is it based on belief or suggestion. It is a subtle and effective form of energy work using spiritually guided life force energy. One of the greatest Reiki healing health benefits is stress reduction and relaxation, which triggers the body's natural healing abilities (immune system), aids in better sleep and improves and maintains health.
Reiki also balances the mind and emotions.
7. Quantum Touch Healing – Founded by registered nurse Janet Mentgen in 1989, Healing Touch (HT) is an energy therapy in which practitioners consciously use their hands and intent to promote health and healing. HT utilizes uses only very light or near-body touch to influence the energy field that penetrates and surrounds the body.
8. Emotional Freedom Technique – EFT, is the psychological acupressure technique that involves the use of fingertips rather than needles to tap on the end points of energy meridians that are situated just beneath the surface of the skin. The treatment is non-invasive and works on the ethos of making change as simple and as pain free as possible.
EFT Tapping is a universal healing tool that can provide impressive results for physical, emotional, and performance issues. EFT operates on the premise that no matter what part of your life needs improvement, there are unresolved emotional issues in the way.
Even for physical issues, chronic pain, or diagnosed conditions, it is common knowledge that any kind of emotional stress can impede the natural healing potential of the human body
9. Therapeutic Massage – Therapeutic massage is an effective treatment for reducing stress, pain and muscle tension.
Other benefits include:
Anxiety
Digestive disorders
Fibromyalgia
Headaches
Insomnia related to stress
Myofascial pain syndrome
Soft tissue strains or injuries
Sports injuries
Temporomandibular joint pain
10. Infant Massage Instruction for Parents – Basic infant massage can soothe an anxious baby and will provide all of the wonderful benefits that massage holds for adults. This class teaches simple routines for general massage, as well as exercises to stimulate muscle development and coordination for your infant. The techniques are simple by design so that you can massage and give comfort to your infant with confidence.
We'd love to hear more about your business.
Mission Statement:
We are committed to improving opportunities for success for children and their families – all kinds of families, no matter the race, color, creed or sexuality, by developing and promoting integrative service providers and educational services for the achievement of whole health.
Vision Statement:
CFC recognizes that traditions are no longer enough to sustain families. We no longer can rely on traditional family units and therefore support and value all families, traditional and non-traditional. Because of this, it is our belief that traditional medication, education and labels no longer work. CFC is sensitive to and supportive of spiritual, cultural and societal differences within our worldwide community.
Our commitment is twofold:
1. To develop, support and promote holistic providers dedicated to healing the mind, body and soul of all for happier, healthier individuals.
2. To develop a resource for integrated services and educate the families we serve and the public on the availability of alternative approaches for a greater well-being and how to use them.
What were you like growing up?
Deborah Rose was always an overachiever who was an advocate for others, even in school. Her sense of justice has placed in both the legal fields as an investigator and paralegal and also as a personal coach and advocate for others.
Contact Info:
Getting in touch: VoyageDallas is built on recommendations from the community; it's how we uncover hidden gems, so if you know someone who deserves recognition please let us know here.