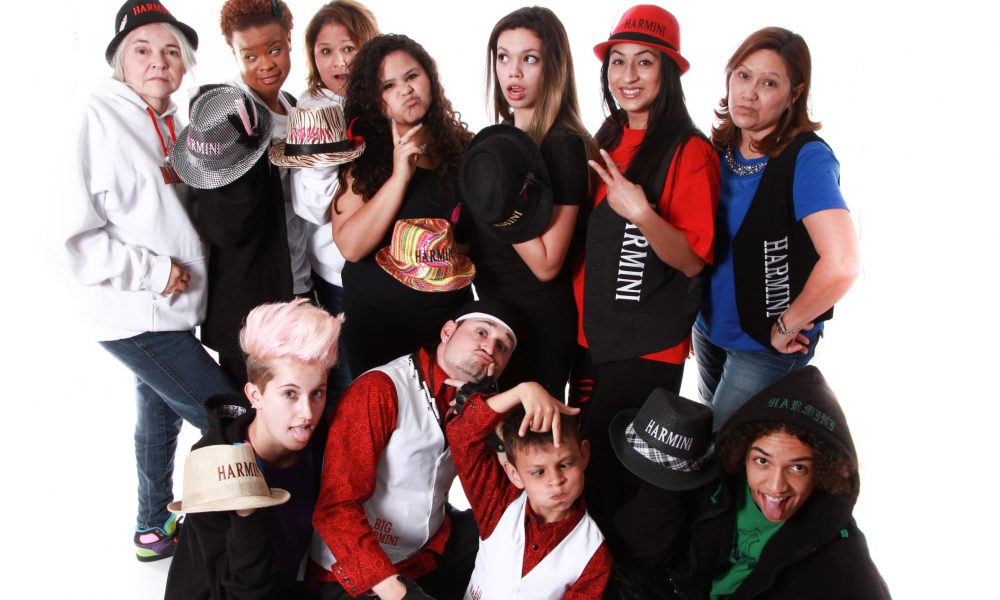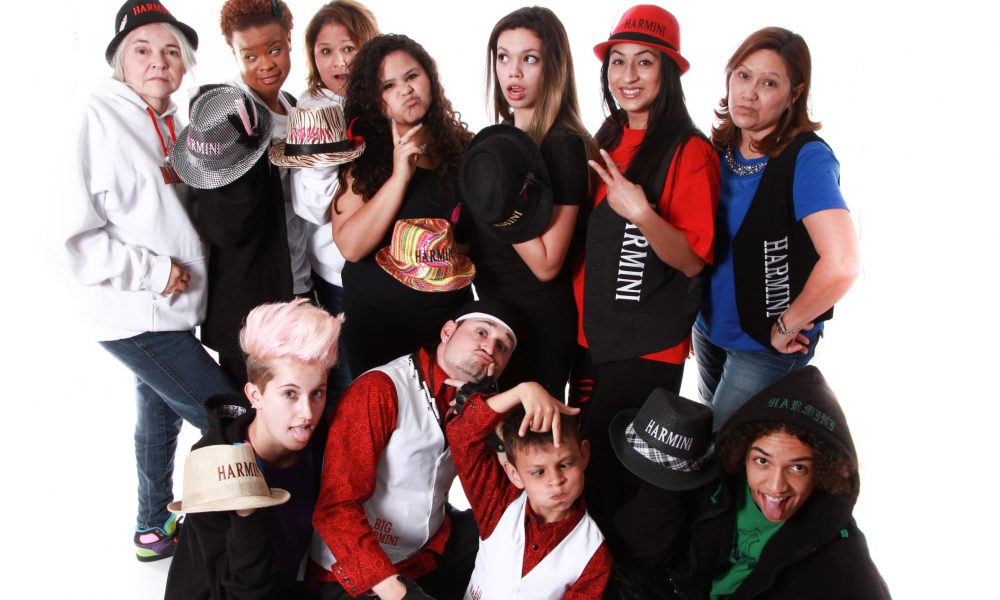 Today we'd like to introduce you to Dominic "HARMINI" Bonsignore.
Dominic Bonsignore aka "Harmini" is a multi-talented rap recording artist whose music and message is able to both impact and edify the Christian community as well as crossover to positively influence secular audiences. "Harmini" is under the management of Christian Artists International, Inc. and is signed to Rising Higher Recording Label.
Harmini's songs are spiced with deep melodic harmonies and passionate vocals engaging the listeners to focus on his message and the raw, pure talent of a dynamic singer, rap artist, and actor whose talent shines on stage and abroad for others to enjoy. The anointing of the Lord on Harmini is real and transforming when he speaks and sings.
Harmini's new cd/album, "Mixed Messages" was just released this April 2018 and can now be purchased on his website and most online platforms wherever music is sold.
Songs from the new cd/album are currently in rotation on radio stations and radio shows across the U.S.A. and abroad. Two of his latest songs "Run" and another titled "God is Great" featuring Christian rap artist Da'T.R.U.T.H. were the first to be released to radio from the new project. Another song off the newly released album titled "Follow Me" featuring Christian rap artist Young Noah will be released to radio soon along with others from this new record. His recent video, "If I Go Away" was aired on over 90 video channels worldwide and continues on the upward swing along with other video projects such as "Come Home" and "Against The Ropes," which continue to garner the interest of both national and international audiences.
A new television series with Harmini and Uplift TV is currently being discussed and could quite possibly take place sometime in the near future. Also, Harmini is working on new videos and song projects that will be released in the next few months. He is currently booking nationwide performance dates with Kingdom Choice Awards Female Vocalist of the Year "Angie Rose" in 2018 and 2019. Several new opportunities have risen from his performance at the prestigious 2018 SXSW Artist Showcase in Austin, Texas. And we are happy to announce that Harmini will be back to perform at SXSW again in 2019.
Harmini is a singer, songwriter, actor, film producer, and speaker garnering attention from fans and industry professionals wanting to book him for their projects. He is currently a songwriter for the new upcoming 2019 movie "Brothers Keeper" starring Hollywood actors such as Lawrence Fishburne, Milo Gibson, Noel Gugliemi, Abigail Hawk, Glenn Morshower, and more.
This song will also include a music video not long after it's released. The movie trailer for "Brother's Keeper" is scheduled to be released in  the early months of 2019. Harmini's upcoming song "This Changes Everything" will be in the action trailer, as well as in the movie. The first Red Carpet Movie Premiere will be March 30th, 2019. Harmini has also been given the opportunity to write another song for an upcoming movie titled "Outbreak Z" that will be in the works soon. Furthermore, Harmini was recently en-grafted into a soundtrack for a movie starring Hollywood actor Danny Trejo, which features other prominently known artists such as Wyclef Jean and Jaci Velasquez.
Harmini has opened up for and/or shared stages with national recording artists such as "Sir Earl Toon Jr." from the world-renowned band Kool & the Gang, Sanctus Real, Manifest, Matt Adler, V-Rose, Disciple, Children 18:3, Rapture Ruckus, Andy Mineo, Canon, Abandon, Json, Lil Rascal, Nick Gonzalez of Salvador as well as television icons such as Stephen Baldwin and Freeway Rick Ross.
Harmini was the principle actor as well as the co-producer for the film trailer "The Re-acquaintance," "357", and "A MeaningFull Life." He was also the principle actor in Laterras R. Whitfield's "I Forgive You" Stage Production feat. Internationally known Christian Rap artist "Da'T.R.U.T.H."
Harmini's music was also chosen as the anthem track for MMA Fighter Mike Diorio. Mike Diorio who fights under the name "God's Warrior," fought at the Bellator World Championship Grand Prix in Uniondale, NY October 13th, 2018. The event aired live to millions of people on Paramount Network, the Bellator app, and throughout social media. Harmini's song "God Is GREAT" was the entrance song for the MMA fighter as he walked into the ring. Harmini has also been selected to write a custom song for multiple MMA fighters which will be used as the entrance song at future MMA fights. Harmini has confirmed to Voyage Dallas that he has already written this anthem song and has given it the title name "Champion".
Harmini has performed and received publicity on media outlets such as the Trinity Broadcasting Network "TBN," Rapzilla, Juce TV, ThisIs50, Parables Network, UpLift Tv, The Chuckie Perez Show, the Del Rio newspaper, Denton Times newspaper, and the Alamogordo NM newspaper. He has also been featured on news channels such as ABC, NBC, CBS, KSLA, WENY-TV, KTEN, NEWS 12, and Internationally on the Iran Alive Ministries program. Currently, his songs are airing on 150+ radio stations across several states as well as being played overseas in the UK, Germany, and Africa.
My name is Dominic Bonsignore, more commonly known as the rap artist "HARMINI." I grew up in the projects of Riverview in Elmira, NY. Both my brother and I were raised by our mom who was a single parent [struggling with Tourette's Syndrome] and on welfare.
At age seven I was molested by a local stranger who lived in our complex – which led to the beginning of my personal life spiraling in a downward direction that was soon out of control. At age ten I began using drugs and was addicted to and/or using up to eight drugs for most of my childhood and teen years. When I was 15, our home was raided by the Elmira PD for the sale and distribution of drugs; a second raid was conducted by Elmira S.W.A.T. when I was 17. For 12 years I ran the streets with thugs, local gang bangers, rappers, drug dealers and users. As the downward spiral of my life continued, it led to jail, then to prison.
I ended up on probation four times during my teenage years and was hooked to the ankle bracelet for one year. I was placed in Glove house twice, rehab twice and was also hospitalized more than a dozen times for drug overdose and suicide attempts, having my stomach pumped several times with black charcoal. I was placed in detention homes, drug programs and respite homes numerous times. My repeated delinquent behaviors as a wayward child built me the reputation of an unreachable heathen without hope for change. All these activities, including the jail and prison terms, occurred before I was 21 years old.
While approaching the final two months of incarceration, I received word that my mother had been diagnosed with lung cancer. Two weeks before my scheduled release, she lost the fight she'd briefly warred. My brother, Anthony, promised our mom on her deathbed as she was approaching that golden hour that he would try his hardest to be patient with me and to take care of me when I got out of incarceration. He met me at the opening gate of the jail facility and that very day took me under his wing, in hopes that he might give me a chance to pick up the broken pieces of my shattered life.
Upon release, I had no work experience (except in sales and distribution of illegal substances), no driver's license, no understanding whatsoever on how to live in the real world and was recognizably ignorant on how to manage the normal responsibilities of everyday life. [My brother relocated us to New Mexico, and I returned to the only life I knew.] All the hardcore drug addictions I battled had me chained and bound in a dungeon of sorrows for twelve years of my life.
Even though I went through multiple drug programs, suffered the misery of incarceration, and spent most of my childhood in and out of therapy sessions – nothing seemed to have the power to bring me the freedom I so desperately needed. Then, one day in my living room in the middle of Albuquerque, NM I had an encounter with someone that literally changed my life forever. In less than two months after I had this genuine encounter, people all around me began to witness these massive addictions suddenly just start falling powerless behind me. At that time, I began pursuing what was responsible for this transformation… Jesus Christ. I found God (Jesus Christ) in the summer of 2005.
My life began to change so fast and so dramatically that people couldn't keep up with the transformation. And even though many saw it happening right before their very eyes, they did not want to except nor receive my testimony as to Who it was that I knew was responsible for the change happening in my life. Any answer would do… except for Jesus. Tell me anything you want to tell me… but just don't tell me the Truth, don't tell me it was Jesus.
I turned toward using my gifts and talents in music to spread this same Gospel that I knew was changing my life for the good; I have committed my life and testimony to help produce a godly change in the lives of others. From 2007-2009 I became a member of a bilingual Christian rap group called O.N.C (Of No Consequence), evangelizing all over Texas as well as reaching people of other countries and nations with our music.
Currently, I perform as a solo artist and write original music based on the Gospel's transforming power. The Lord, by His grace alone, has also chosen to use my life in the areas of modeling, acting, co-directing film and co-producing music as an influential means of reaching troubled youth in nations around the world.
I have been drug-free since the summer of 2005 and have been diligent in pursuing not only the dreams and visions God has set in my heart but also this calling for which I was born. I delight in loving, inspiring, motivating, challenging and blessing others. I currently live in Dallas, Texas, where I continue to pursue the passion for music that was placed in my heart as a young boy.
And finally, I must express one of the most important delightful and meaningful gifts in my life, my family. I am privileged to be the father of a wonderful thirteen year-old boy who I am extremely proud of, a beautiful fifteen month-old princess who carries the name of my unforgettable mother, and a husband to a Kingdom queen that never ceases to absolutely steal my heart away and bring unending joy to my life and the music I write.
Thank you for taking time out of your day to read my biography and for having a desire to know more about my life on a personal level. God bless you for supporting and praying for this ministry and for me as one of God's performing artists.
We're always bombarded by how great it is to pursue your passion, etc. – but we've spoken with enough people to know that it's not always easy. Overall, would you say things have been easy for you?
Easy? Lol… yeah, right. Nothing worth having in this life has ever been built by traveling a smooth road. There are always bumps along the way. And if your dream/vision is REALLY big, you should expect to not only run into bumps, but also to hit potholes, run into bad weather, get into a few accidents, experience GPS failure that forces unwanted rerouting, and be the victim of untimely vehicle failure.
Some days things go as planned, and other days planned things don't seem to go anywhere. Some days you feel on top of the world, other days you feel like your laying at the bottom of the ocean floor — one moment you can see light at the end of the tunnel, the next moment you're wondering if there was ever a tunnel, to begin with.
And as crazy it might sound to some people, these types of experiences are actually very normal during the building process. However, I believe the trials we are faced with along the way help to teach us what we need to know about creating a solid foundation and maintaining a strong infrastructure that will ensure our dreams longevity. Some of my personal struggles along the way has been having patience with myself and others, finding the right team members to run the race with, obtaining the required amount of finances for advanced forward movement, and staying focused on the necessary tasks at hand.
There has also been moments of intense doubt, fear, and genuine anxiety. However, I have never allowed these obstacles to keep me down or prevent me from doing what I know I was born to do. And I've learned that passion is a powerful weapon. It's actually a major part of what kept me going in the darkest hours of my journey. If you have passion for something, then you have a great friend on your side. Because passion is the one thing that won't allow you to give up, even when you feel like hope is lost.
So, as you know, we're impressed with Harmini Productions – tell our readers more, for example, what you're most proud of as a company and what sets you apart from others.
Well, our business offers many types of services in the realm of media, arts, and entertainment. As a music artist, my primary job is recording, producing, songwriting, and public speaking. I also am the co-founder of Rising Higher Recording Label, and Christian Artists international, Inc Publishing.
In addition, I also serve as Vice President of Christian Alliance Reaching Teens – an organization that focuses on helping teens stay out of prison and corrupt lifestyles. Music is one of my personal passions. I create musical content to help inspire the minds and hearts of people around the world.
However, when it comes to our services, here is a short list of some things we offer. Management for established artists, artist development, consultations, marketing, advertising, web design, photography, radio promotion, DJ/sound services, lights and stage effects for events, recording, mixing, mastering, music production, and more!
So, what's next? Any big plans?
 As of now, my song "This Changes Everything" will be featured in both the action trailer and feature film "Brother's Keeper" which stars Hollywood actors such as Lawrence Fishburne, Mel Gibson's son (Milo Gibson), Noel G, Abigail Hawk, Glenn Morshower, and more! The movie trailer will be released in the early months of 2019.
I am currently booked to perform in Atlanta, GA December 14 & 5th. I am also booked to perform on a cruise ship headed to the Bahamas Jan 6-10th of 2019. I've also been given the opportunity to write for another movie called "Outbreak Z," which also stars some very well known iconic actors.
Recently, I was offered another opportunity to have my music featured on a new movie soundtrack with well known artists such as Wyclef Jean and Jaci Velasquez. And the star actor of this particular movie is Hollywood actor Danny Trejo.
My song "God Is GREAT" was just used as the entrance song at the Bellator World Championship Grand Prix this past October by MMA fighter "Mike Diorio" aka "Gods Warrior. And that has landed me the opportunity to write for write for several other MMA fights.
I also just dropped my latest album "Mixed Messages" over the summer, and am currently still pushing that album while recording parts of my next album. I'm also in discussion with UpLift TV about hosting my own Televised show on their network.
In mid March 2019, I will be performing at SXSW in Austin, Texas. And two weeks later on March 30th I will be performing at the Abilene Convention Center in Abilene, TX for the first Red Carpet Premiere for the Hollywood movie "Brother's Keeper". Then I will proceed to perform at the next 4 Red Carpet Premiere's taking place in Ny, La, Dallas, and Minnesota over the summer leading up the movie release in September, 2019.
In addition, I'm currently in the process of editing five brand new music videos and establishing an online clothing store. And lastly, for now, we will continue to build on our record label and publishing company.
Pricing:
Radio Promotion: $1,000 – $,1,800.
Web design: $300 – $750
Marketing/Advertising: $25 – $10k
Recording Studio: $60/hr.
Mixing: $500
Mastering: $100
Graphic Design: $50 – $100
Television Advertising: $1,500 – $3,500
Contact Info:
Image Credit:
Jen Shu, Leslie Litvik, Terrell Thompson, Tony Pettiford, Lorena Abreu
Getting in touch: VoyageDallas is built on recommendations from the community; it's how we uncover hidden gems, so if you know someone who deserves recognition please let us know here.