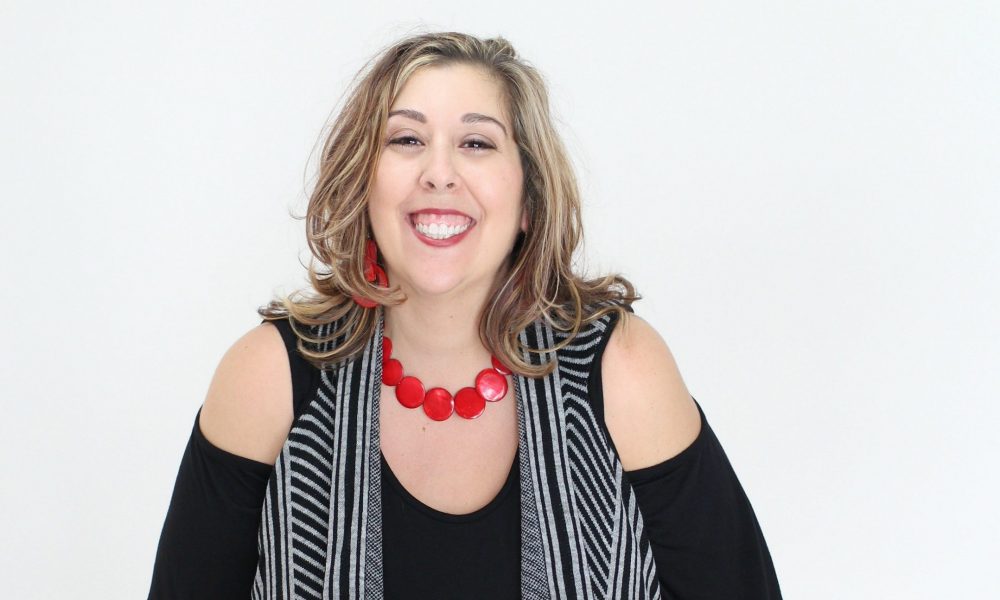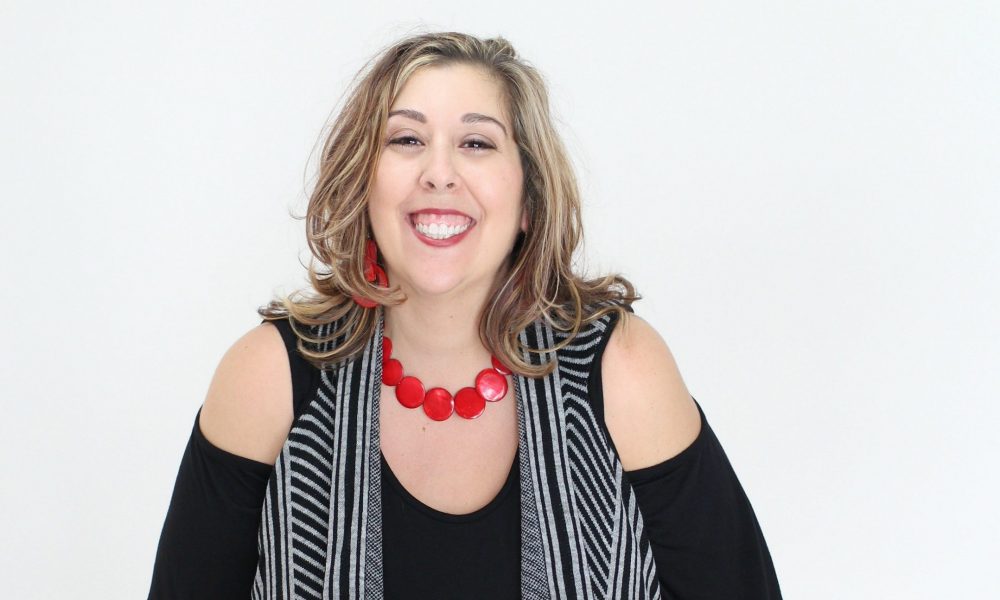 Today we'd like to introduce you to Janet Bernstein.
Janet, please share your story with us. How did you get to where you are today?
I remember being called into the conference room one Friday morning, finding myself sitting alone for several minutes in a cold office chair. I watched as employees occasionally walked by, glancing at me through the floor-to-ceiling glass windows that surrounded the room. A few of them waved at me or smiled at me, knowing I was always cheering them on, no matter what. I was a founding partner in my insurance agency and had helped design parts of this new office, as well as taken over planning staff events, holiday parties and birthday celebrations. I loved pouring into our staff and took great pride in my role as a partner, as well as the youngest female partner on the team.
After waiting about 10 minutes, my two senior partners and the chief financial officer stepped into the room, faces completely somber, and none of them really made eye contact. Oh crap. "I think I'm being fired," I thought to myself. Can they even fire partners? How is that possible? It was possible. A stack of paperwork was slid in front of me, and I began to go numb. Seventeen years of my life, my entire professional career, was being disintegrated before my very eyes, all in a matter of minutes. The client book, consisting of celebrities and high profile clients was no longer "mine," replaced by a check and a packet of legal documents that forbade me from soliciting them.
I tried to be strong, and not show any emotion. It just wasn't possible, and I silently sobbed as I cleaned out my desk. Those same employees, the ones who were waiving, now stood by in shock as I walked out of that office for the last time. On the way home, I first called my husband to tell him the news. He was probably more shocked than I was, and then furious. We had just been married one year, and just moved into our new house, with rooms for all five of our kiddos. After I hung up the phone, I continued to cry tears of sadness and fear. I knew I'd be okay, but I didn't have any idea what could possibly be next for me.
I thought about the journey that brought me to that job; overcoming poverty, food stamps and becoming a single mom at the age of eighteen, eventually climbing the ladder to equity partner in an insurance agency. I had done it all without a degree, and only with persistence, determination and grit. I came home and decided to transform the dining room into a true office. It was happening. I was done working for anyone else, and I was going to build my business with integrity, honesty and heart. I didn't know what that business was yet, but after a few days of soul-searching, I figured it out.
Savvy Girl Media was launched in October 2015. I had two clients, whom I was helping re-brand their business and create websites that were gorgeous and representative of who they were as women. I worked around the clock to bring in more clients, though I expected it would take at least six months to make money. Three weeks after launching my business, my husband was laid off from his corporate architecture firm in Dallas. I was devastated. This business had to work. I refused to go back to insurance.
As my business continued to grow, my mission continued to grow. I had to reach more women and help them share their story through digital media. Over the last two years, I've built more than 30 websites, written more than 200 blog posts (both on my website and as a ghostwriter), created hundreds of social media campaigns, designed at least 20 logos, and coached over 100 women! I'm living my dream of being a champion of women, every day, as a Visibility Coach. My first solo book was published in 2016, called "Pizza On the Floor," a memoir of growing up with a mother with a borderline personality disorder.
I have co-authored three compilation books, and my latest book, "The Savvy Girl Media's Guide to Branding" was published in March 2018. I was humbled to have close to 60 women present at the launch to help me celebrate the occasion. My newest benefit for my clients is The Savvy Business Builders Club, an online community for women in business who are looking for ways to truly be seen and step into their purpose. I offer live trainings, webinars, tools and resources and more for my members, all for a low monthly membership fee. As a Visibility Coach, my goal is encourage them to shine! In fact, the tagline is "Your Time to Shine."
In 2016, I co-founded a collaborative mission called The Every Heart Project, along with my friend Lori Dixon of Walk with Lori. Our mission statement was to Empower, Elevate and Equip women for success. What began as a single women's retreat grew into a membership organization with more than 30 events per year. The Sisterhood, as we all lovingly refer to it, has grown in so many ways and truly enriches us as leaders. We are able to pour into these women and watch them soar.
We are a fairly new organization, but we have close to 100 members, and more than 30 have already signed up for our 2018 Every Heart Has a Voice Women's Retreat in October. In addition to the annual retreat, we also offer writer workshops, vision board workshops, speaker camps and book study opportunities. In late 2017, we created a leadership team called The Inner Circle, where twenty of our members applied to step up and receive leadership training and take on additional responsibilities in the organization. Our goal for 2018 is to hit 300 members!
Great, so let's dig a little deeper into the story – has it been an easy path overall and if not, what were the challenges you've had to overcome?
I don't think there's truly a smooth road out there, or at least not any roads that lead to success and fulfillment. I have definitely struggled along the way, and most of my challenges were because I didn't know what I truly wanted out of my business. I grappled with what to charge for my services (and some days I still question this,) and I ended up firing clients who made me want to rip my hair out and throw in the towel altogether.
I remember having to cancel an event because only three women had signed up when I started to figure out that women were over-scheduled. That lead me to pursue more virtual learning opportunities. Ultimately, once I figured out my niche and my "zone of genius" (as described a book I read called The Big Leap,) I finally saw the lightbulb. In fact, the lightbulb became my symbol, and what is now a part of my Savvy Business Builders Club logo.
Challenges are going to come, no matter what. If it was easy, we wouldn't learn any lessons along the way. I'm thankful for the dark nights and difficult months because they taught me exactly who I needed to become to rise above them. I remember watching a scene in the movie "Evan Almighty," where Morgan Freeman (who plays God) shares a little about how when we pray for courage, God doesn't just give it to us.
He gives us an opportunity to be courageous. That has always stuck with me. When we pray for abundance, we also have to look for the signs of opportunity and follow the steps to achieve it. We can't just wish for it and sit on the couch watching reruns of Friends for five hours and expect a bag of cash to appear at the front doorstep. Challenges are likely the catalyst you need to experience a real breakthrough, both in life and in business.
Please tell us about Savvy Girl Media.
For the first two years, Savvy Girl Media mostly consisted of me designing websites and logos, creating social media campaigns, ghostwriting blogs, and publishing my books.
Only recently did I realize that the coaching piece was the one that was most important to me and most aligned with my personal mission in life. My business is a blend of coaching, learning and community. I bring close to twenty years of experience to every client, which has helped me be able to juggle multiple projects, deadlines and clients.
With my focus being strictly with women, I am able to understand what they need from a professional standpoint and tailor my coaching services to help them individually to show up and shine. There are a lot of "coaches" out there. There are a lot of business consultants and branding experts. I know a lot of social media gurus who boast about their Facebook ad experiences and how effective they are at SEO. My success is on the faces of the women I've coached. Not only do I have the extensive business experience, I have the heart, and it guides me daily.
I'm also extremely creative and love to brainstorm and help my clients see things in a whole new way. My approach is innovative, quirky and no-nonsense. And I love that. It's totally me, so I'm never confused with anyone else. I'm also known as the "savvy girl," and I guess I live up to that in every sense of the word. I love technology and using my creativity to blow people way. Following a networking event, I decided to stand out by sending a video email follow-up to everyone I had met at the event. It worked!
I think I'm most proud of the branding packages I've created, because I naturally coached those clients along the way. I love seeing their brands all over social media platforms and on supersized screens at events. I love that I've had a hand in birthing someone's dream. It's truly rewarding. Some of my greatest success stories have come from the women who completed my mastermind program.
Last year I polled prospective mastermind attendees, and found many of them were just not able to commit to weekly coaching sessions and group meetings, and many asked for a virtual option. I'm excited to be able to offer a similar program coming soon called "Your Brand, Your Rules," which will take my students through more than ten modules that pair beautifully with my new book: "The Savvy Girl Media's Guide to Branding." It will all be completely online, and the attendees will receive in-depth knowledge and training on how to create (or re-create) their own brand. My target launch date is June 2018!
My favorite things to do are coach women and help them create their ideal brand. In addition to that, I build custom websites and logos, design blogs, and provide lifestyle photography and headshots for their websites and social media platforms. It's all about being seen and showing up. As a Visibility Coach, that's my primary focus for my clients. If no one can see you, they can't buy from you!
Do you look back particularly fondly on any memories from childhood?
I remember very fondly when I was thirteen years old and I was trying out for the volleyball team at school. The coach told every girl that we had to give more than one hundred percent if we wanted to make the "A Team." After advancing to the final cut, I overheard the coach telling the assistant coach that every girl on the "A Team" had to have these volleyball-specific shoes, made by Nike.
They were $110.00, which at the time seemed like thousands of dollars. My mother immediately said no, which prompted an emergency phone call to my dad, which consisted of a lot of begging. I told him that I needed those shoes to make the best team and that no girl without them could make that team. He says he would buy them for me, but that I had to make the team, no matter what. I remember being pretty scared about that and thinking how awful it would be to call him and tell him I didn't make it. But I made the team and loved those shoes more than anything.
I think my dad ended up teaching me a valuable lesson; dress for the part you want. Don't consider the possibility that you won't get what you want. Just go out there and get it. To this day, I believe wholeheartedly that taking the leap (and buying the shoes) will actually set you in motion for what you want most.
Pricing:
Savvy Business Builders Club – $297 annual membership or $27 per month
Visibility Coaching – $125 per hour (packages available)
Website Design and Branding Package – $1597 (installment plan offered)
Contact Info:
Website: savvygirlmedia.com
Phone: 469-400-3340
Email: janet@savvygirljanet.com
Instagram: savvygirljanet
Facebook: savvygirlmedia
Twitter: savvygirljanet
Other: savvybbclub.com
Image Credit:
Trey Stewart and Eva Diana Photography
Getting in touch: VoyageDallas is built on recommendations from the community; it's how we uncover hidden gems, so if you know someone who deserves recognition please let us know here.