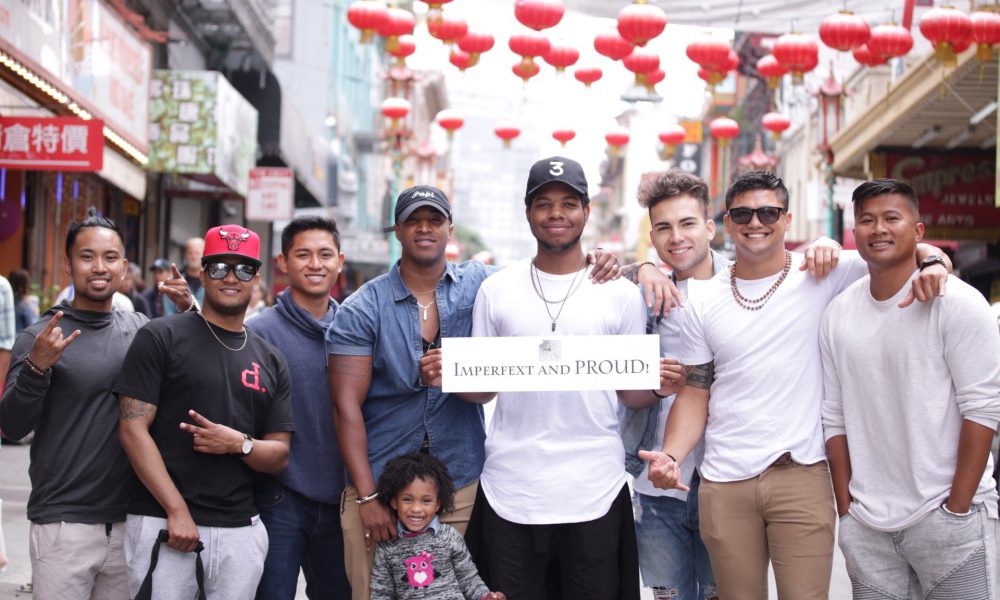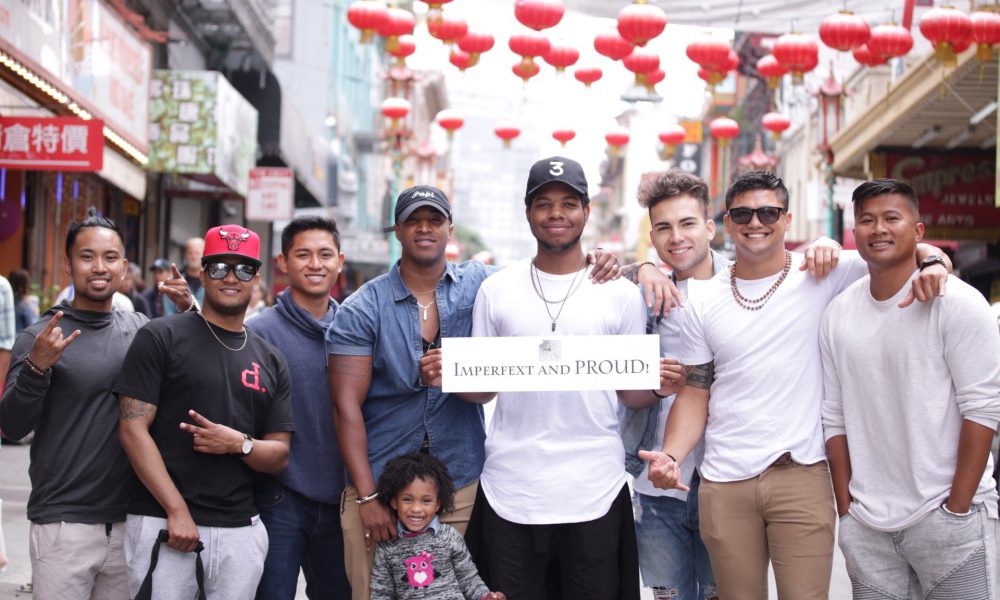 Today we'd like to introduce you to Levi Lawrence III.
Thanks for sharing your story with us Levi. So, let's start at the beginning, and we can move on from there.
I am a child of the powers that be, a husband, father, serial entrepreneur, company owner, United States Air Force Staff Sergeant, Youngest Tuskegee Airman Organization President in History, Published Author, and all that other good stuff.
From a child, I've always been a go-getter or a "hustler" as people like to say. While attending Glenmore Elementary School in San Angelo, Tx I started off doing the average kid things like starting a lawn mowing and car washing business. While at school I would sell the caramel filled brownies, and honey/peanut butter filled apples that my mom made me to the other kids at lunch.
Although I suffered from deep depression and suicidal ideations I always kept busy with activities and would hang out with the friends that I had. After moving to Memphis, TN my "hustling nature" continued to grow. While attending A. Maceo Walker Middle School, I began to charge other students $5.00 – $10.00 to do there homework. After moving in with my dad, I continued that same side business venture at Clack Middle School in Abilene, Tx.
As a teenager, going to Abilene, Tx Cooper High School is where my business nature began to evolve. I got my first actual job at 15 y/0 working at Mc Donald. I soon after added another two jobs to that working at Mr. Gattis and inside the Mall of Abilene. I began to target what the people around me needed. I started off by cutting hair in my bathroom for $10.
At the age of 16 after my Uncle Steven (My Idol) came from to visit, I fell in love with fashion. I started bleaching pants, cutting and sewing shirts, and of course, I would sell them to people in school. I became obsessed with seeing people in something that I created. I started a magnetic earring business at the age of 17. I didn't have my ears pierced, and my dad would not let me pierce them, so I found a way around it. I would buy regular, and designer earrings from a kiosk in the mall called Lovely Gifts and would then acquire magnetic backings from Claires.
I'd lock myself in my room, file the backings off of the earrings and crazy glue the magnets in place. I'd promote them myself by wearing them while I was at school and selling the ones that I was wearing or the sets that I had in my backpack. It got to the point where Claires would run out of magnet backings, and I would have to wait for the next shipment to come in. I never had anyone around me that recognized what my potential was and tried to help me focus that talent, so I continued to roam.
In 2009 as a Sophomore at Angelo State University, I decided that I wanted my own clothing line. I formed the idea with my best friend and current Vice President of what is now Shyn3, Inc. Antony J. Holmes. I then went to Malcolm Johnson who was also my best friend and the original designer of the official Shyn3 logo after that NOTHING HAPPENED! I don't know why but, I never followed through with doing anything with the logo which to this day I feel was one of my biggest mistakes.
In 2012 after graduating college and moving to Houston, Tx I decided to start on my dream of owning Shyn3 again. After a few life-altering occurrences such as meeting the love of my life, enlisting into the United States Air Force and having a child I FINALLY purchased Shyn3 as an LLC and Trademarked the logo in 2014 all thanks to my wife, my mother, and my nana.
At the time, I was still lost and did not know what I really wanted to do with the company. It started off as a website that showed other people's businesses as well as my own; It then changed to fashion blogging for numerous companies. I finally started to produce my own apparel under Shyn3 LLC. I began with beanies, then tank tops, then better beanies, and then better tank tops.
In 2015, I deployed to Qatar for seven months and then came back in 2016 and revamped the company again coming out with a large line of embroidered shirts, graphic tees, graphic tanks, joggers, girl shorts, bucket hats, designer snapbacks, necklaces, Slides, and more. At that time I was still grasping for straws trying to figure out what I was missing. I loved fashion, but I wanted to do more than that.
In 2017, I finally figured out one of the many important life puzzle pieces that I need to solve. I converted Shyn3 from an LLC to a corporation to make it my parenting company. I trademarked "IMPEREXTION" and made that my fashion brand which currently has a line of bracelets that continue to sell in 2018 and have been purchased in every continent.
Shyn3 Co-Owns a management company that focuses on getting musicians company sponsorship and endorsement deals such as energy drink businesses, fashion brands, shoe companies, etc. I plan to continue building subsidiary companies under Shyn3; creating strong partnerships and connecting with others.
While growing Shyn3, Inc. I am currently working on building a Nonprofit organization that will be focused on bringing successful, intelligent, and ambitious black men together to create a nucleus for the newer generations to have as a strong support system when striving to follow their dreams.
"RWWL" Raw Words With Levi, is a motivational quote-filled novel that was published on 22 Oct, 2018 that I am currently promoting with the hopes of reaching the record of being "One of the First Black Males Under 30 to sell One Million copies of an Ebook within the First Year as a First Time Published Author."
The book is comprised of a years worth of quotes created by myself and some received by a close family that helped mold the relationships that are important in my life. I have become a better husband, father, son, and brother thanks to these quotes. I have acquired new business ventures and have grown stronger relationships with business associates.
More importantly, I have found my spiritual median all thanks to the quotes within my book. I created this book to share these quotes with the world in hopes that they will have the same effect on reader's lives as they did my own.
Great, so let's dig a little deeper into the story – has it been an easy path overall and if not, what were the challenges you've had to overcome?
Ages 1 y/o – 12 y/o: Lived with my mom who did the very best that she could with what she had.
Age 12 y/o: I started gang banging to keep myself safe while living in Memphis, TN. Ran away from home, ended up living in a "Safe House" until I was flown to Abilene, Tx to live with my dad who I feared until the age of 16.
Ages 17-20: After an altercation where I was jumped by eight individuals I started gang banging again. I started to do a lot of illegal things that I can't mention. I made the decision to stop banging after a club altercation that could have ended with many lives being lost or ruined.
Age 22: I lost my position as Marketing Manager for a Houston moving company which caused me to work at Express and as a barista in Barnes & Noble in the Pearland Outlet Mall. After three months of working there, I was offered an Assistant General Manager position at Express and a Communications Relations Manager position at Barnes & Noble.
I chose the Barnes & Noble position and lost the opportunity to someone who had been there for five years. It was then I decided to move back to San Angelo, Tx to the commission as an officer in the Air Force which was going to take at least one year to get me into OTS. I was practically homeless jumping from couch to couch while working for a company that assisted adults with disabilities.
While working with the Air Force recruiter in Abilene, Tx I became the Supervisor at the job in San Angelo which the company gave me a place to stay. While all this is happening, I meet my future wife. While engaged to be married after six months of dating we then find out that she's pregnant. I decided to stop the commissioning process and enlist into the Air Force as an Airman First Class in order to secure medical benefits for my new family.
Age 23: Basic Military Training and Tech School, then comes the move from Texas to California, then comes my newborn daughter.
Age 24: Trying to figure out life, how to be a good father because I only had half of a father growing up, how to be a good husband because I only had one role model for that, and I only lived with him for 6 months, and I was 22 at that time, trying not to hate my new career, and trying to figure out what to do with Shyn3.
Age 25: Trying to rekindle my broken marriage after a 7-month deployment and trying to pump life back into Shyn3.
Age 26: Revamping Shyn3
Age 27: Revamping Shyn3 again
Age 28 (present): Trying to complete the task of being able to make enough revenue from my entrepreneurial ventures that I can take care of my family financially and go full time….. Not quite there yet
Please tell us about Shyn3, JC & L Music Management, Raw Words With Levi.
Shyn3, Inc. is a parenting company built of multiple sections that are used to interface with different genres of business.
Fashion-wise Shyn3 is mainly known for its line of IMPERFEXTION bracelets and now socks. The fashion section of Shyn3 is well connected with powerful businesses such as LFLS Shoes owned by Eric Jones, Well Groomed Man owned by Wayne Willis, Mason Artell owned by Nate "Natino," and other growing companies.
The music section of Shyn3 which parents JC & L Music Management LLC is connected with Grammy-nominated individuals like Music Producer Keith ClassiQ, musician Third World Don (aka Mike Beatz), musician Young Lyxx, and others.
Shyn3 is also connected to cosmetology businesses, nightclubs, nonprofits, investment groups, and more!
The eBook "RWWL" Raw Words With Levi is my personal endeavor and my way to reach out to others who have not already been touched by Shyn3, Inc.
Do you look back particularly fondly on any memories from childhood?
Christmas with my family in Illinois. My mom and I would go to Skokie, IL to visit my Nana. We would also go visit family in Evanston and Chicago. Best times of my life as a kid; so much love.
Pricing:
Ebook "RWWL" Raw Words With Levi – $10.00
Contact Info:

Image Credit:
Ariana Lawrence, Ricey Flush
Getting in touch: VoyageDallas is built on recommendations from the community; it's how we uncover hidden gems, so if you know someone who deserves recognition please let us know here.