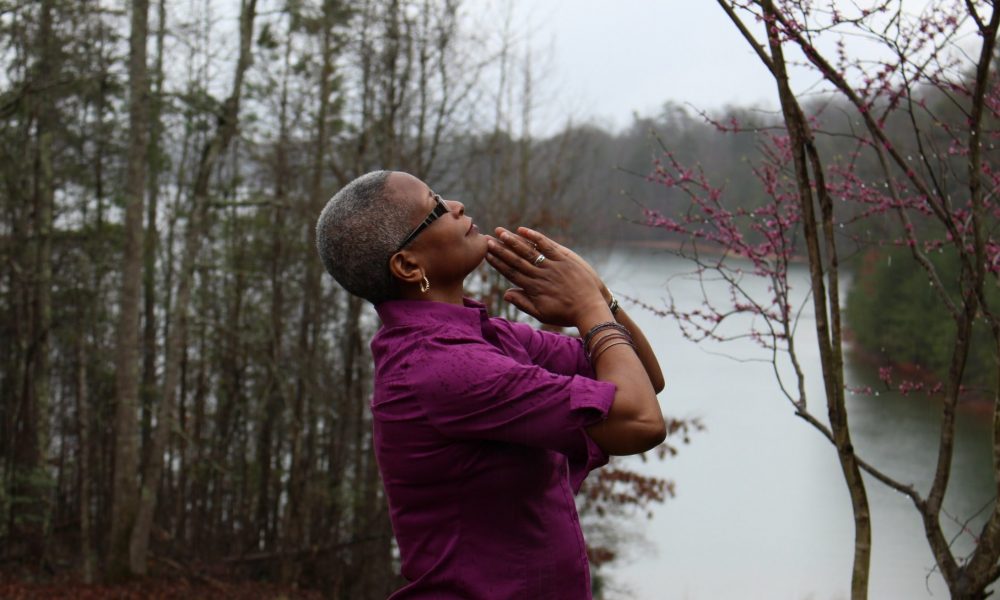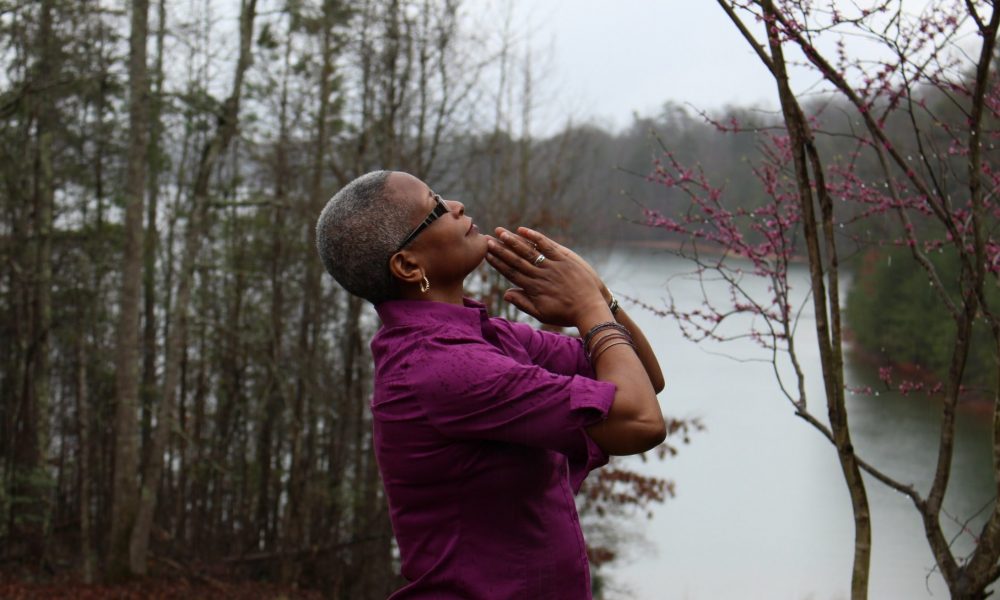 Today we'd like to introduce you to Lisa Randolph.
Lisa, can you briefly walk us through your story – how you started and how you got to where you are today.
I grew up in Tulsa, Oklahoma where I attended and graduated from Booker T. Washington High School. I went on to further my education at The University of Oklahoma where I received my BA in Advertising and Marketing.
Growing up I was always intrigued with business, what made a business tick. I was also fascinated that people would pay you to provide things or a service for them. I actually grew up in a family of female entrepreneurs; I guess you could say entrepreneurship is in my DNA. Even if they had a primary job, they always had their own side business.
I would watch the ladies in my family either run catering businesses, restaurants or cleaning services. I remember my Mother managed an apartment complex. After school and softball practice, I would catch the bus to her office. Her maintenance man would let me go to his apartment and watch television. His apartment was a mess. I told him I would clean it if he would pay me. He paid me $30.00 a week to clean. Back in the 70s that was a lot of money for a 4th grader.
I was also a very goal oriented kid, with list of what I wanted to accomplish and how I could get it. I was also the one that all my friends would come to with their ideas or for advice. I've also always wanted to see people succeed and be their best, and would do whatever I could to help them. I guess all of this was preparing me for my purpose of being an entrepreneur, mentor, business coach, author, and speaker.
I worked in the advertising industry for an agency in Norman, Oklahoma and a Oklahoma Newspaper right out of college before embarking upon a career in the hotel industry (I wanted to work in the hotel industry when I was a little girl, and definitely after seeing Shari Belafonte on the 80's television show HOTEL).
I worked for The Marriott and Omni Hotel Corporations for eight years, as a sales/marketing manager, before venturing out on my own in 1996 as an entrepreneur and successful business owner. I was also the facilitator and coach on various "Total Quality Action Teams" which focused on employee morale, increasing productivity and efficiency in the work environment, and improving communication between upper management and staff while employed in the hotel industry.
In 1996, I knew it was time for me to move on from corporate America and embark upon being a full-time entrepreneur. It was one of those things when you know your mission is accomplished somewhere and it's time to move on. It's wild to think that as of this May I celebrated being a full-time entrepreneur and business owner for 22 years. It has not always been an easy journey but has been so fulfilling. I would not trade being my own boss for anything. I must also give the corporate part of my life a lot of recognition. I learned so much from being in corporate America and was able to gain many skills and practices that helped me with launching my own business. I also worked for companies that were extremely committed to the personal development of its employees, so I attended many workshops and conferences that really developed me as a holistic individual.
The first two companies I launched were a massage practice. Shortly thereafter, I launch my business coaching and consulting firm. I started to have a lot of small business owners or people who wanted to launch a business come to me to help them get clear on their business ideas and goals. I totally knew this was my calling and have not looked back. I guess I was coaching before coaching became such a hot career path. To me, I was simply sharing my experience as an entrepreneur with my clients and supporting them to set-up their vision with goals and systems to achieve their dreams.
In 2004 I incorporated my business under the parent company Kaizen Endeavors. I knew that I would want to have multiple subsidiaries as my interest and life progressed. The mission of the corporation is "To enhance people and the planet through business" One of the companies under Kaizen Endeavors is "Your Kaizen Coach" a business coaching and consulting firm, which collaborates with entrepreneurs, small corporations and non-profits to launch or grow their business or organization. I love working with my clients to see their business visions and goals become a reality. I want to see them really make an impact on their clients and community. When I work with someone, I'm all in and expect them to be as well. It's like a marriage!
I'm also extremely passionate about empowering other women and young girls to discover their leadership voice and entrepreneurial skills within. I am on the advisory board and a mentor for The Dream Angels Organization, which is a mentoring organization for girls' grades 3-12. I've served as a mentor for "Girls Going Places" Entrepreneurship Program, and have mentored high school girls in the Richardson School District through its Professional Internship Program. I think it's important to give back and volunteer in the community.
In 2017 I was blessed to co-authored an eBook with 7-other dynamic women entrepreneurs called "Be The Answer Now" it is a best seller on Amazon. I also recently released a new book entitled "Map It Out" Create Your UNIQUE Massage Practice Using The 7-Step "KAIZEN YOU" Formula. Which is an entrepreneurship book for Massage Therapists and Wellness Professionals. I actually had someone say it's a personal development book, wrapped around a business book! I've really enjoyed writing and have other books in the works.
I believe it's important for everyone to have a personal mission statement. Mine is "To empower others to recognize their true greatness by coaching them to achieve any goal, vision, or life dream they desire by applying The 4P Success Recipe: Passion, Prayer, Planning, and Perseverance".
When not working, I enjoy spending time with family and friends, organic gardening, listening to music, going to the movies (even a nice Netflix bing), playing my drums, reading spiritual and personal growth books and publications, mentoring young girls, thinking of business concepts (it's in my DNA), playing racquetball and just "BEING instead of Doing." I've discovered the joys of napping, even during the workweeks. Those power naps makes all the difference in the world!
Great, so let's dig a little deeper into the story – has it been an easy path overall and if not, what were the challenges you've had to overcome?
Short answer is a BIG NO. Any entrepreneur that tells you that their entire journey has been a smooth road isn't showing up everyday to their business. The road is a bumpy one with a lot of smooth spots along the way. Kind of like Dallas roads, you are cruising along and then you fall into a huge pothole that just about wrecks your car.
One of my biggest struggles early on was having the administrative support needed to run my business. When you come from corporate America, you have various departments and support staff to help you with the day-to-day operations. I knew how to build a client base and network really well. However, I also had to wear the administrative hat. This is something most entrepreneurs don't think about when they take that leap. Especially as business starts to pick up. Also, the tax game is a whole different animal when you work for yourself. Learned this the hard way too!
I found myself "in the weed" at many points in my business. I contacted Natalie, my assistant from the hotel, and asked her if she would be able to assist me for 10 hours a month with some of my administrative task. This made ALL the difference in the world to my business moving forward. It allowed me to focus more on business development activities. I was able to "Work On My Business" more than "In My Business." I call Natalie my life-saver, let me tell you every entrepreneur and small business owner needs a Natalie. As a result of that call I made to her, we launched a virtual assistant business for her.
Today the biggest thing I have struggled with, but have embraced is all of the technology and online platforms out there. I love meeting people and being in the room with them. I also like to actually hear someone's voice in the phone instead of having a full conversation with them via text. I am learning though.
Please tell us about "Your Kaizen Coach" Business Coaching and Consulting.
"Your Kaizen Coach" is a business coaching and consulting firm. I collaborate with entrepreneurs (aspiring or veteran), small corporations and non-profits to launch or grow their business vision. I work with them to really get clear about what they want to accomplish, map out a plan and most important implement the plan. Most businesses or organizations get stuck in the planning or pre-planning stage and never execute. I provide that extra accountability push they need to accomplish their vision.
When someone comes to me, we have a thorough discovery about what they want to accomplish. I really specialize in helping them look at their big-picture vision, which a lot of times is still in their head or written down in some form but not developed. From us working together, their abstract vision becomes a solid plan with a strategy mapped out.
I think the thing that sets my business coaching apart from others is the fact that I have walked the path of my clients. I have been in corporate America, I have been a full-time entrepreneur for 22 years so I have walked through the fires many of them are facing or will face. I think I can use my knowledge and resources to help them fro major burns in their business. I have seen too many people entering the business coaching arena lately because they believe it's more lucrative than life coaching. A lot of them have never owned a business. I even know of a teenager who took a class from another coach and is now considered a business coach. I have been told, " I'm the real deal."
I truly love seeing when the shift happens with my clients and the "I've got this" or "I can do this" light bulb comes on for them. It's a fulfilling thing to see as a business coach. I also coach my clients from a holistic standpoint. Business is so much more than numbers and bottom lines and we definitely address this during our time together. I pour everything into my clients and know I'm doing something right when they tell me "when we are not together I hear your voice saying, what have you done today to work on your business goals?". I love being the "Voice in their heads." My mission has been accomplished and it makes me proud to know my clients are being proactive on their own and handling their business like the bad-asses they are!
In addition to business coaching, my company provides various live and online trainings/workshops. One of our workshops is a Quarterly VisionCanvas Experience Workshop. I also provide speaking, host/mc services, and group facilitation services for company, non-profit and industry events. One thing we are really starting to focus on is our mystery shopping services for companies. The information you can provide for a company through mystery shopping is priceless.
The rest of the services provided by "Your Kaizen Coach" can be found on my website.
Do you look back particularly fondly on any memories from childhood?
That's a great question. I'm blessed that I have many. One that really sticks with me is when I was five years old living in Tucson, Arizona. I have always loved vampire movies. Every Friday night my Mom and I would have a date night at the drive-in movies, it was Dracula Night. She would pop homemade popcorn and we would put it in a big paper bag. I remember the bag being decorated in oil and butter..it smelled so good! We also had a huge jug of Kool-aid.
The movies would scare the crap out of me and I would scream like crazy. Of course, I could not sleep that night, but I absolutely loved my Friday night date with my Mother and Dracula.
Contact Info:
Getting in touch: VoyageDallas is built on recommendations from the community; it's how we uncover hidden gems, so if you know someone who deserves recognition please let us know here.