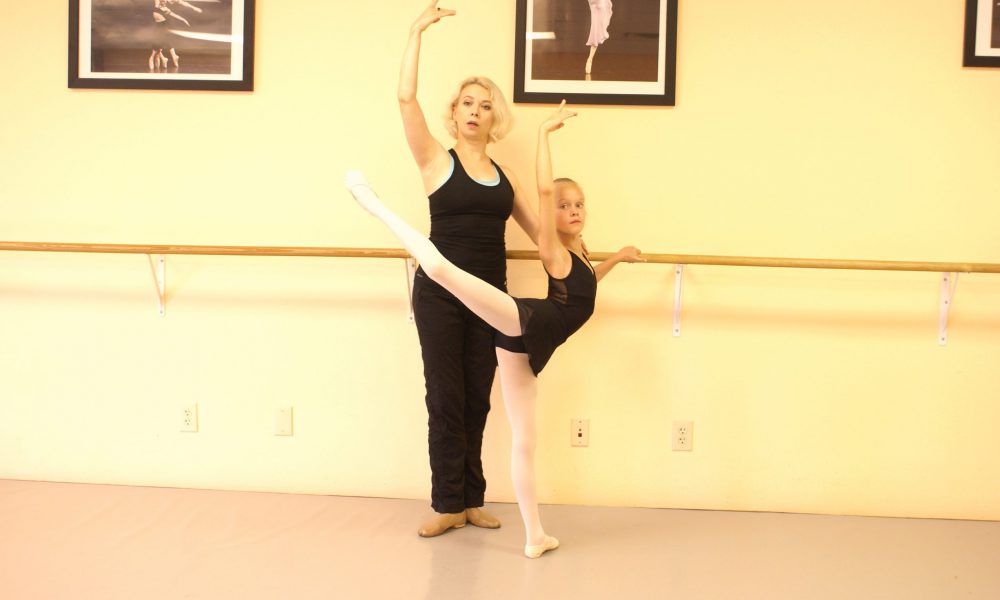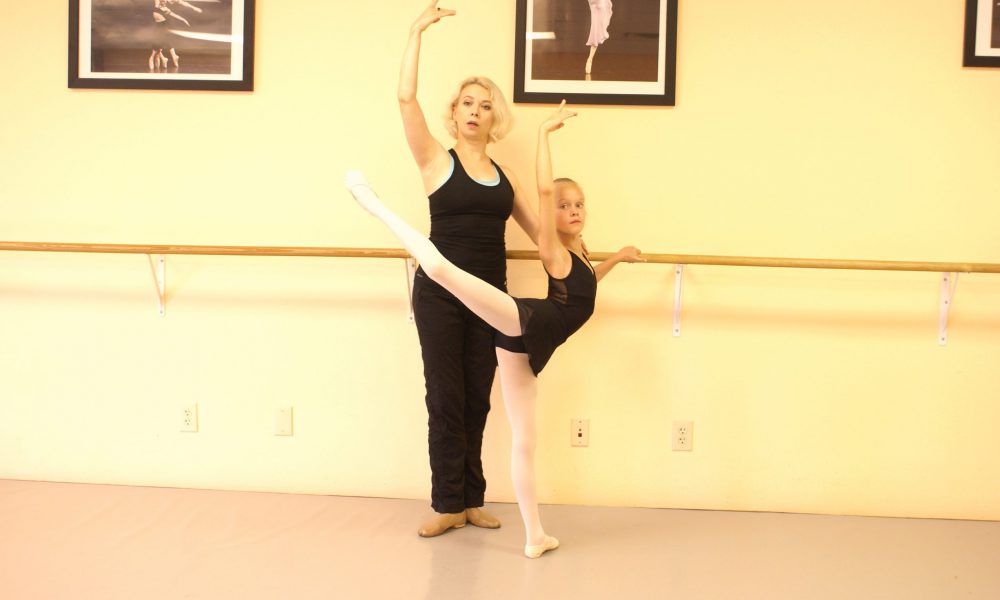 Today we'd like to introduce you to Marina Almayeva.
Marina, let's start with your story. We'd love to hear how you got started and how the journey has been so far.
I was born in Baku, Azerbaijan (former republic of the Soviet Union.) to a family of engineers. I started my formal ballet education in 1985 when I was admitted to the Academy of Choreography in Baku. Eight years of intensive professional studies using Russian (Vaganova) method included two years of practical training at a famous Academy of Choreography in Perm, Russia under the guidance of a renowned professor L. Ulanova. Having graduated I joined the Russian Chamber Ballet Theater "Moskva" (Moscow, Russia.) as a soloist. With this company I toured throughout Russia, Ukraine, Germany, and Israel, performing solo parts in company's productions of The Swan Lake, The Nutcracker, The Sleeping Beauty, Paquita, Coppellia, Don Quixote, Le Sylphides, Giselle and many others.
In 1999, I was invited to join Ballet Arlington (later Ballet Metropolitan, Arlington, TX) where I danced for one season as a soloist. After one year with the company I left, married my husband Yuliy Nesterenko and started teaching at several ballet studios and privately in the Dallas/Ft. Worth area. In March of 2007 we opened our school in Colleyville – Marina Almayeva School of Classical Ballet – with just 2 students, one of whom was my 11 years old daughter Katia and another one was one of my private students Emily Speed (currently a soloist dancing with Colorado Ballet.)
Since 2003, my students Katia Almayeva, Emily Speed, Lauren Leb, Ava Thomas and others have won numerous awards in regional semifinals of the prestigious Youth America Grand Prix International Ballet Competition and participated in the YAGP New York City finals. In 2008 and 2009 I was recognized as "Outstanding Teacher" by Youth America Grand Prix International Ballet Competition.
In fact, while any competition's results cannot be considered truly objective, just, and free of politics, they still provide some feedback and acknowledgement of one's work by other professionals in the field. In this light the statistics of competition results can be used as some measure of success in a competitive activity such as arts or sports. So here is my statistics of results at Youth America Grand Prix, the world's largest international competitions for ballet students…
Over the years between 2003 and 2017 – starting from the years before I had my own studio – my students have won the following awards at various regional semi-finals, both in solo and ensemble categories:
– 2 Hope Awards (the Hope Award is the highest award of that competition for the youngest age division – Katia Almayeva, Irving, TX 2008, Gillian Fitz, Dallas, TX 2010, pre-competitive age division)
– 1 Youth Grand Prix (Katia Almayeva, Dallas, TX 2010, Junior age division)
– 1 Grand Prix (Katia Almayeva, Columbia, SC, 2012, Senior age division)
– 13 First Place Awards
– 9 Second Place Awards
– 7 Third Place Awards
I have received two "Outstanding Teacher" nominations by the competition – in Spartanburg, SC 2008 and in Dallas, TX 2009.
In addition to YAGP I took my daughter Katia Almayeva to 2 other major international ballet competitions – in Helsinki, Finland, and in Moscow, Russia. Katia was noticed in Moscow by a member of word's famous Eifman Ballet Theater (St. Petersburg, Russia) and few years later got invited for a private audition to St. Petersburg and last summer joined the company there. She danced there for 7 months and returned to teach at my school. My students, especially Katia have generated a lot of following on YouTube.
The video of Katia's performance at YAGP finals in New York city in 2008 has been viewed more than 1.5 million times (here is the link to this video: https://youtu.be/Swe7bhhfyfA) and her other videos generated another 3 million views, not including many copies re-published by other YouTube users.
Great, so let's dig a little deeper into the story – has it been an easy path overall and if not, what were the challenges you've had to overcome?
Running a school of classical ballet in the US is not easy for many reasons. I will touch on just a few…
Competition.
While there are several ballet schools in DFW metroplex, and some of them are large, we do not compete with them directly, because all these schools are quite dispersed. Also, they do not compete with us in terms of quality of ballet instructions – my school is well recognized by professionals around the country and sometimes we even accept students who have relocated from other states and were referred to us by their teachers. However, classical ballet is a very small niche market and we have to compete with every other activity popular among girls – for kids' time and their parents' money, which are both limited resources… There are many dance studios and cheer leading studious in my area. In addition, we also have to compete with sports like gymnastics and soccer – all very popular activities in Texas, often much more appealing than classical ballet.
We also experience competition with big names – nationally recognized ballet schools and companies that offer summer programs – various intensives and workshops. Most of these programs are simply a very good business for their founders with very little benefit, if any, to the students. If parents who send their kids to such programs would do their homework, they would immediately see why this is the case. First, they usually have very large classes.
Parents should know that if a program has 50 girls in class with all of them having equally good potential, your child will get 1/50 of the instructor's attention. Even if it is the best instructor in the world, which is rarely the case, it will still be 1/50. If there are 5 girls in class that have very good potential, and your child is not one of them, these 5 girls will get most of teacher's attention and the rest will get close to nothing (other than the opportunity to repeat ballet combinations without any corrections – which is completely useless). The second problem is that these programs hire instructors who are absolutely not invested in students they teach and have no responsibility for any results or lack thereof. They come, they teach a class, get their pay check, and move on… They will likely never see these students again, which means, no system, no continuity, no responsibility… Yet, parents pay thousands to send their kids to such programs, often only to be able to mention that to their friends… While it is often fun for kids to mingle with their peers and to get some life experiences being away from parents, professionally they usually don't improve and when some of my students come back from such programs, I have to spend few months cleaning up all the bad habits they acquire in those workshops… My advice to parents (aside from enrolling their kids into my summer program) is just not to waste their money but to hire a good professional instructor for a series of private lessons. This will provide many times more benefits and for much less money.
Cultural differences
I was raised and educated in former Soviet Union where studying ballet was a noble art available only to very few capable individuals and for our instructors teaching ballet was never a business… A measure of success in teaching ballet was never a monetary gain – everything was focused on achieving the highest result possible, getting your students to excel, to perform the most challenging repertoire, to join the best ballet company… I still have the same attitude and approach. However, this conflicts with the business side of running a school – in the US everyone can study ballet at any age, with or without any potential or physical abilities. And, because parents pay tuition, which they know, will be a part of my paycheck, some of them tend to treat me as a service provider. This is a mistake and often can lead to a trust problem. Because they pay me for my work, they expect my advice to be guided mostly by my financial interests… But I'm a professional ballerina and ballet coach, first and foremost… Teaching ballet professionally cannot be done simply on the level of business transactions. It requires close personal relationship between the teacher and the student and a lot of trust, which is quite the opposite of business interactions… In my view, being a "great business" is a not a good compliment to a quality ballet school…
Interesting Wealthy vs. Poor clientele paradox
Quality training in classical ballet, like in anything else, is not inexpensive, and in addition to regular tuition it requires taking private lessons, buying expensive costumes and shoes, paying for the choreography, paying travel expenses and competition fees, etc… This means that just to have talent is not enough, and to have real opportunities a talented child needs to have very supportive and dedicated parents with substantial means. However, quite often, kids, who have parents with substantial means are quite spoiled and have no interest in working very hard in order to get a profession that is generally not very well paid… They usually opt for a traditional rout of a good private college with assured career path… On the other hand, for a talented child from much more modest circumstances, a successful career in ballet could be an opportunity to break out into a different life with real opportunities… But, they unfortunately, cannot afford the expensive professional training.
Please tell us about Marina Almayeva School of Classical Ballet.
We opened our school 10 year ago in Colleyville, having just 2 students, one of whom was my daughter Katia. 3 years ago we relocated into a larger facility, directly across the road from the old one, however the physical address is now in Hurst. We own the studio with my husband Yuliy Nesterenko who helps me on the business side and teaches piano at the studio – he is classically trained pianist with Master's Degree earned in Russia. The school has 3 studios with professional sprung floors which prevent dancers from injuries and a small dancewear store which offers uniforms and other dance necessities. My school is attended by about 100 students, give or take, aged 3 to 19. Besides myself, I have 2 other ballet instructors, one of whom is my daughter Katia. They teach classes strictly following my curriculum and instructions so that every level of students receives assignments of the proper level of complexity and as the result are well prepared to advance to the next level.
We have a Student Performance Company, which is considered a flagship of Marina Almayeva School. It is comprised of the most dedicated and serious dancers who train every day, dance the most challenging repertoire and have numerous performance opportunities. I had created my company, because over the years I realized that a lot of extra time and effort had to be devoted to learning and rehearsing new choreography, to acquiring new challenging technique, and to developing extra strength and stamina if my students were to perform on a higher level, and especially to participate in serious ballet competitions. So I had to allocate additional practice time to Student Performance Company members for performance preparation to avoid compromising quality of regular ballet classes so that all of our students could continue to follow the core curriculum of my program.
Company members participate annually at Youth America Grand Prix, the world's largest international scholarship competition for ballet students. They perform both in ensembles and as soloists and over the years we accumulated an extensive track record of YAGP successes. Another prominent feature of my school is annual Nutcracker productions staged in the tradition of famous Russian Bolshoi Ballet and performed each year on stage of a real theater with in professional costumes with wonderful decorations. These performances create unforgettable memories for kids who participated. Each spring we also rent a theater to stage our annual Ballet Gala Recital, which usually include a production of a short ballet or a large ballet excerpt.
Each Summer I conduct a rigorous 4 week long ballet workshop, which is a very intense program designed to propel my students to the next level through a dramatic increase of physical workout, introduction of new complex technique they had not learnt before, and adding additional classes, not offered during normal school year.
As I mentioned earlier, I'm teaching ballet using famous Russian Vaganova training syllabus – an internationally renowned progressive training program that has produced some of the best dancers in the world, including Anna Pavlova, Natalia Makarova, Mikhail Baryshnikov, Rudolf Nureyev, as well as a great number of wonderful dancers in almost every ballet company all over the world. In addition to the core Vaganova curriculum, I introduced some contemporary approaches to conditioning of the dancer's body, using some techniques developed by gymnasts, as well as some Pilate exercises. I watched so many ballet competitions and came to realize that technical requirements for ballet dancers have evolved significantly, compared to the time when I studied. So I had to find the way to complement traditional Vaganova method with additional tools to bring my students to a much higher technical level. This allows me take kids even with average physical abilities and dramatically improve their potential…
(This is a summary of most distinctive features of Vaganova method, for your reference, that we use on our website, probably lifted from Wikipedia: "The Vaganova method is a method of teaching classical ballet that was developed by Agrippina Vaganova over one hundred years ago as an effort to reform the old imperial style of ballet teaching practiced in Russia at that time. This method fused the romantic style of the French ballet and dramatic soulfulness of the Russian character with the athletic virtuosity that characterizes the Italian school.
The Vaganova Method's codified technical approach thus makes for injury-free training emphasizing the simultaneous development of both technical proficiency and individual artistry, and a complete range of movemental expression that comes out of proper placement and a strong classical dance foundation.
This scientifically proven method involves the systematic study of all ballet movements by breaking them down into their separate elements and is characterized by impeccable precision, attention to detail, ease of execution, emotion-evoking grace, and individual creativity. The Vaganova method is very clean, with precise movements that express clean lines yet softness underneath…")
To better understand what sets me and my school from the rest, one would need to know more about my background and about the environment I'm working in… I'm a professional ballet dancer and ballet instructor who has received a full course of formal professional ballet education under Vaganova curriculum in former Soviet Union. This is roughly 8 years of training – 6 days a week having 5-6 hours of ballet and other dance related disciplines daily, plus regular classes, like math and science… When I say "formal" education it means that there is a systematic approach to the requirements and expectations of what students of certain level should have learnt… All students were admitted to all schools at the same age (10 years old) having met the same requirements to their physical abilities, body proportions, etc., and have been taught from the same book by the teachers who have had the same kind of training themselves – no matter what part of the country you were from…
Unfortunately, any such system never existed in the US… Various ballet programs in nationally recognized schools and on a college level cannot substitute the amount, quality and the depth of training we used to receive at state-run schools of choreography in Russia. Also, there are absolutely no regulations about who can or cannot teach ballet. For instance, if someone wants to open a practice as a neurosurgeon, that person would need to get an appropriate education, a diploma, and to get a license to practice medicine. However, if someone wants to open a ballet school, he or she can simply put a sign and claim to be a ballet teacher, and no one will ever ask any questions… Because of that a lot of people with little or no ballet education can run financially successful "ballet academies". Of course, these schools cannot provide any real ballet education and often ruin chances of really talented kids to ever succeed professionally…
I view my school as an elite institution for ballet education where I can take a talented child from the very first step – when the child is 3-5 years old – and raise that child, train and develop her to the very last stage, when a fully accomplished professional ballet dancer at age 18 – 20 is ready to join world's best ballet companies, possibly even as a soloist… I've done this already with my daughter Katia. I've proven that with the right student who has potential and with the right parents who would trust me and would support this long and laborious process, we can achieve anything. Someone might ask, what if my students do not have necessary potential? As long as they love ballet and willing to work hard, they will progress and improve and I will fill that may work is meaningful. Not everyone can have and would be interested in a career of a professional ballet dancer and this is fine – my students still get educated, learn about the art, experience different culture and will at the end become more well-rounded adults who can understand and appreciate other things in addition to sports and popular culture…
What can I tell a serious student who want to join my school with the goal of reaching the highest level of training in order to become successful professional ballerina? First, I have to be honest with the student and her parents… To achieve real success in ballet is difficult. Also, they should understand that there are no miracles and no one can train a good ballet dancer in a year or two – it takes many years of hard work… A lot of things supposed to be just right and come together all at the same time. Besides student's potential, great teacher, supportive and dedicated parents, often it is just the matter of luck… I can only ensure that with all other things happening just right, with enough perseverance and trust from student and her parents I can bring that student to the very top.
My personal interest and professional goal is to share the knowledge I received from my wonderful teachers with my students, training kids with real potential who can not only be successful professionally, but to carry on the beautiful tradition of famous Russian school of classical ballet and that is what I'm doing day after day.
I love to see students to succeed, and I continue to fulfill myself through their successes. I do it because I love this art and want it to be preserved, to continue and to evolve… I am proud to have trained several students at my school who in few years can become very successful professional ballet dancers.
Do you look back particularly fondly on any memories from childhood?
Spending summer vacations with my parents, visiting relatives in Moscow, spending time on the beach on Caspian Sea, reading great books during the summer break, baking cakes and cookies, which I could not eat myself because all ballet students had to watch their weight.
Pricing:
Tuition ranges from $70 monthly for one 60 min class per week to $350 monthly for 10 hours of classes per week
Registration fee – $40 for new students, $30 for returning students
Summer workshops tuition ranges from $350 to $550 per week depending on the level
Contact Info:

Image Credit:
VAM Productions
Getting in touch: VoyageDallas is built on recommendations from the community; it's how we uncover hidden gems, so if you know someone who deserves recognition please let us know here.