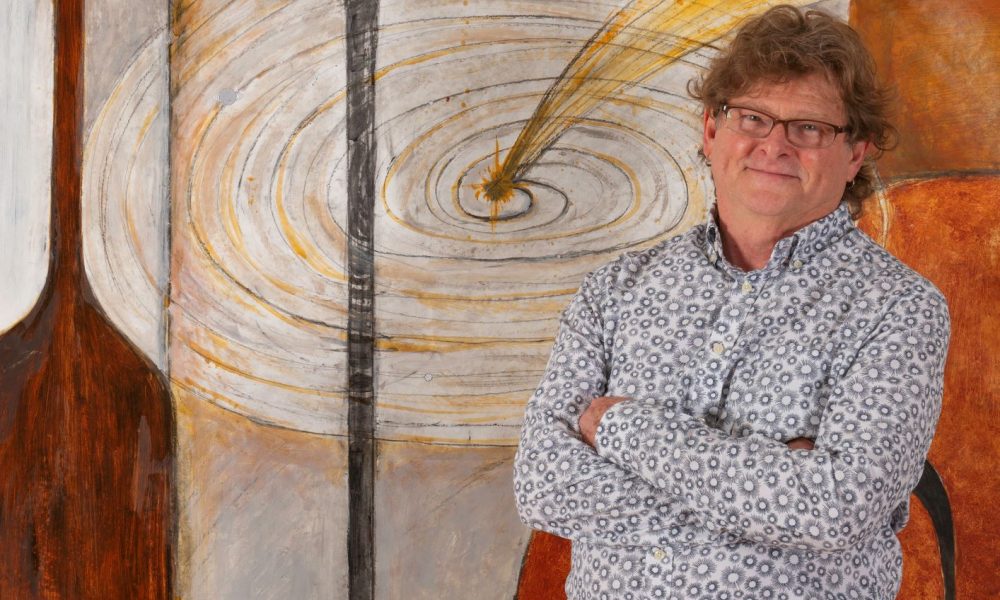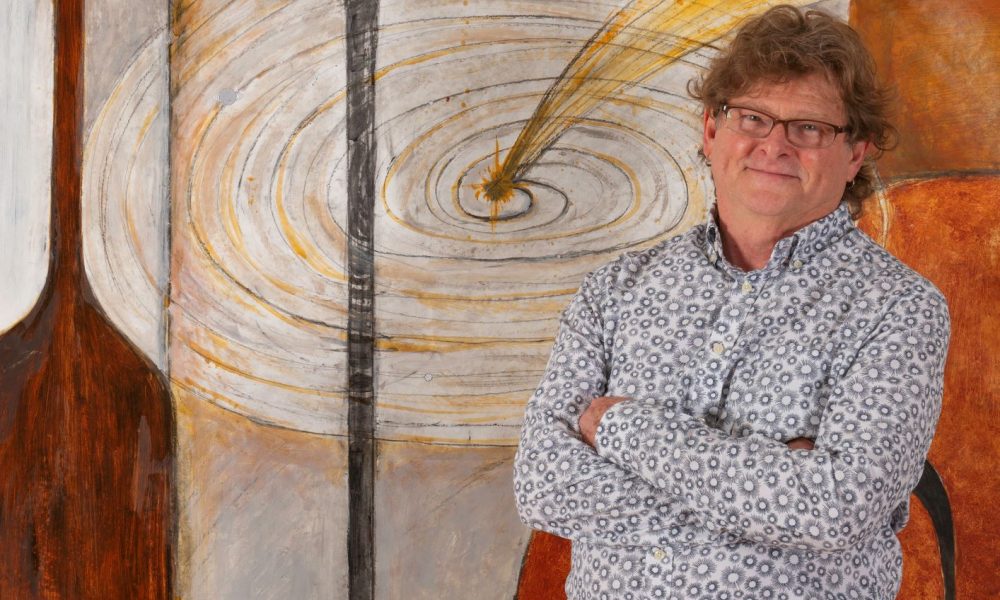 Today we'd like to introduce you to Martin Delabano.
Martin, please share your story with us. How did you get to where you are today?
I was born and raised here in Dallas. I attended St. John's Episcopal School (where I now teach) through the 3rd grade and then attended public school through high school. I attended and graduated from the Arts Magnet at Skyline High School. In my senior year, I had six hours of studio time and one of English. It was a great senior year of high school. The year after I graduated, the Arts Magnet moved to Booker T. Washington. From there, I received my BFA at East Texas State University, now Texas A&M – Commerce and then went on to get my MA in sculpture at the University of New Mexico.
My father, an artist and painter, was the noted Curator of Installation at the Dallas Museum of Art for 33 years. I spent a lot of my youth at the museum and, as a teenager, worked on shows for my father during the summertime. I enjoyed watching my father paint in his studio. He also collected early Texas art, Pre-Columbian, African, New Guinea art and artifacts. My early life and education were certainly saturated in art and art history and it has had a profound influence on my art. I am now 62 and have been a working artist who has been exhibiting in Texas and around the country for the past 40 years.
I have had one-person shows at Untitled Art Space, Oklahoma City, Oklahoma; The MAC, Dallas, Texas; Raid Projects, Los Angeles, California; Pensacola Museum of Art, Pensacola, Florida; John Michael Kohler Arts Center, Sheboygan, Wisconsin; and Amarillo Art Center, Amarillo, Texas, along with over 20 one-person gallery shows in my career. I have exhibited my work here in Dallas at DW Gallery, Conduit Gallery, and Kirk Hopper Fine Arts.
My work is in the public collections of the Dallas Museum of Art, The Grace Museum, Tyler Museum of Art, and the J. Wayne Stark Galleries, Texas A&M. My work has been written about and included most recently in The Art Of Found Objects: Interviews with Texas Artists, by Robert Craig Bunch, published by Texas A&M Press and in 40 Contemporary Artists, by Tim Phelan. My exhibitions have been reviewed in Art America and Art News, along with numerous other publications.
I also publish a blog where I tell the stories I heard from my parents while growing up about the arts in the earlier formative days in Dallas. My father moved to Dallas in the 1940's, met, and befriended quite a few of the important Dallas artists from that time and I grew up hearing many wonderful stories that might otherwise go untold. I also write about my own art and things I find of interest. In my spare time, I enjoy playing music and building some string instruments, such as guitars, ukuleles and mandolins.
We're always bombarded by how great it is to pursue your passion, etc – but we've spoken with enough people to know that it's not always easy. Overall, would you say things have been easy for you?
I am an artist and teach middle school; what's a smooth road look and feel like? I do say that in jest, but my father told me when I was 13, "Very few people catch the art star train. Son, you might look into these things. I've been reading a lot about it… Computers." Best piece of career advice I ever ignored.
I taught sculpture at Brookhaven College for 18 years and been teaching middle school art at St. John's Episcopal School now for 30 years. I hope to retire from St. John's in another eight to ten years… That would be a good run. In my mind, I was just planning to teach at St. John's for a year; it was going to be a transition job. All I could think was. "Who wants to hang around middle school kids all day long?" Thankfully, 30 years have slipped by and I go to work feeling blessed to work in such a special place, and yes, hang out and teach middle school kids.
As an artist, I have always been constantly exploring things that I find interesting. I am certain that I am undiagnosed ADD. I think that it is hard to find a niche in the art world when you do that. Thankfully, I have been successful enough in that people have continued to find my work of interest and to have people interested in showing my work, but it has never been a success defined by money.
We'd love to hear more about your art.
On my latest body of artwork. The newest body of artwork I recently exhibited was three years in the making. Some of this work emerged from my sketchbook, while other pieces came from whimsy, play, and through sheer poetic improvisation. Other jobs I have struggled with over the past few years, always returning seeking new elements to exploit and conjure.
I see my work as being imagistic and narrative. Yet the narrative is like puzzles of lines and shapes, some abstract, some imagistic, but all conveying some human need, impulse or condition. Knowing every little detail about the work is not what interests me. I am intrigued by the mystery the images present to me.
That said, this body of work also are observations of my life and life as I see it. "Give us you are tired, your poor huddle masses yearning to be free" represents issues I see happening at our borders here in Texas, "Spare the rod" I see as being about societal indulgence; "Keep pulling on that string" about the unraveling of lies.
On being an artist in Dallas: Dallas can be a good place to be as a beginning artist and working artist to work. We have quite a few junior colleges and universities where so many of our wonderful artists teach. We have a lively art scene, many wonderful contemporary art galleries as well as the Dallas Museum of Art, the Nasher Sculpture Center, the Meadows Museum, The Mac and The Dallas Contemporary. I am very excited about the prospects of The Museum of Texas Art opening here in Dallas.
I do not know any artists who support themselves by just exhibiting art in Dallas alone. The art market is a tiny market, to begin with, so if an artist wants to make a living from their art, they had better find representation in as many art markets as they can. I wish more collectors who are putting together "international art collections," would buy works by local artists so that their work could be seen in relation to what is being produced globally. It would be so beneficial to our local artists and there are so many great artists here in Dallas.
I would encourage the artist to show their work as often as they could in Dallas, but to try their best to exhibit their artwork elsewhere so that they build their reputations. That is what I am doing right now, sending out my work to different galleries and art spaces around the country and applying for grants. All that being said, Dallas has always been my home and I am grateful for all the opportunities it has availed me so far in my life.
What were you like growing up?
I grew up in a "Leave it to Beaver world." My friends and I built things like forts, tree houses and push carts. I grew up in Casa View in east Dallas and at the end of my street was farmland and you could see all the way out to Mesquite. My friends and I grew up climbing trees, played in the creeks and walked along the train track. When we were thirsty, we drank from the garden hose. Playing outside was the best. My mother said that I was drawing pictures before I learn to speak. I was always drawing and thankfully, growing up with a father who was an artist. There were always art supplies around.
I was particularly fascinated by my father's copy of Duer wood block prints. So, when my friends were drawing army pictures, I drew martyrdom scenes. Reading was painful for me and I had a speech impediment…. I slurred my S's. About the time I became a teenager when most of my friends were listening to Rock n Roll, I was listening to Delta Blues records. When my friends bought electric guitars, I bought a 1930 National Steel Dobro and learned to play slide guitar. I wasn't the best academic student, but I excelled in art and music. Those two things have carried me through much of my life.
Contact Info:
Image Credit:
Benjamin Stewart
Suggest a story: VoyageDallas is built on recommendations from the community; it's how we uncover hidden gems, so if you or someone you know deserves recognition please let us know here.