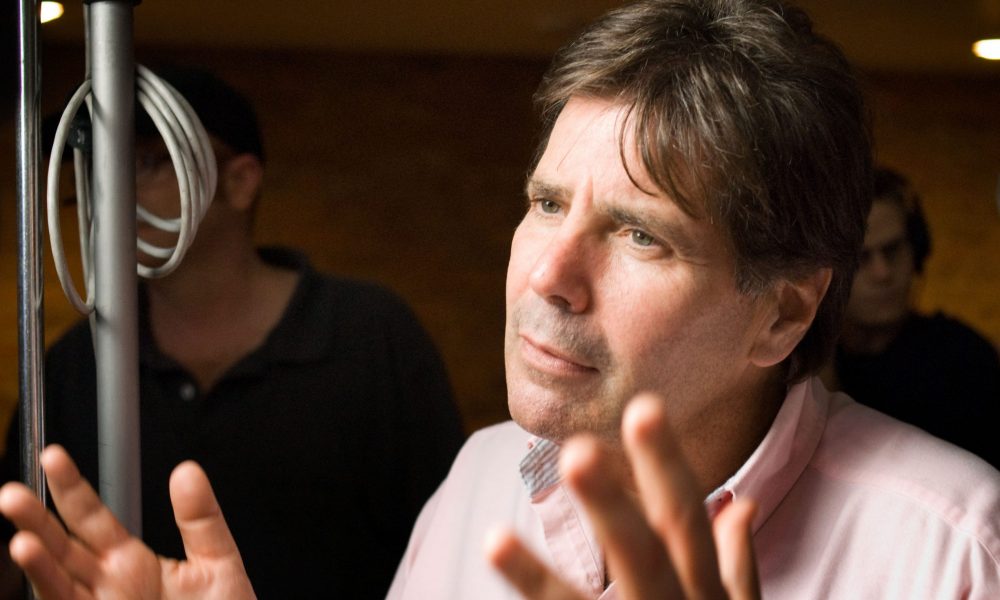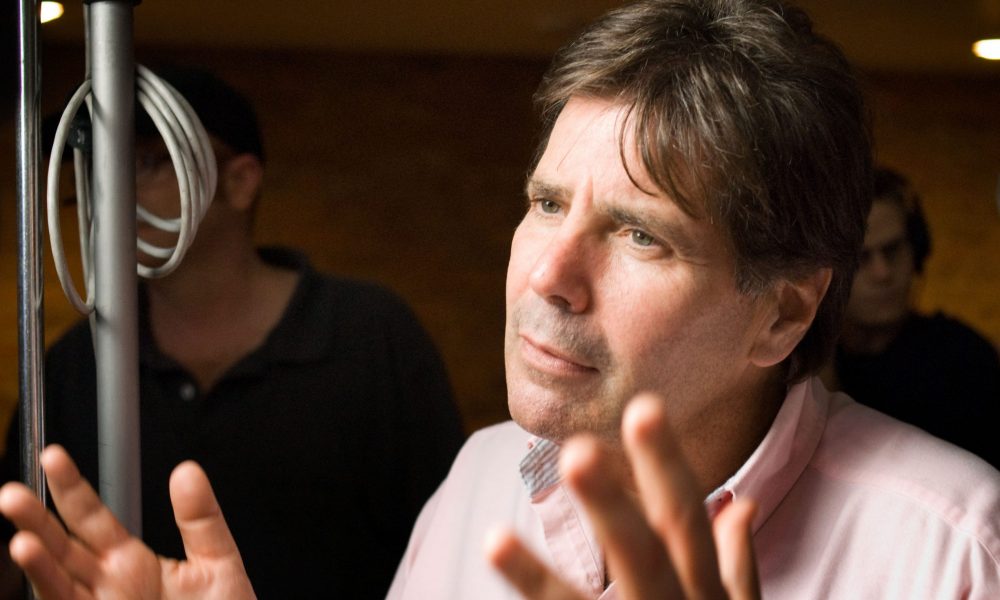 Today we'd like to introduce you to Dennis Gelbaum.
So, before we jump into specific questions about the business, why don't you give us some details about you and your story.
Don't just make noise – ramp it up! That basically sums up my life. Everything I have ever done has been loud – nothing subtle about me or what I do. (I'm a New Yorker – born and raised in The Bronx! Moved to Plano, July 2013.)
I started out my career as an advertising agency Copywriter, became a Producer, worked my way up to Executive Producer, Head of Production, Executive Creative Director and joined the Director's Guild of America as a Commercial Director. (J, Walter Thompson, Compton, BBDO, COAST Productions, Film Realite, LOVE Advertising, TourDesign, Beaucoup Chapeaux, Tribe Pictures.) I created and was the Managing Partner of The NAVARAC Film Group in association with Production Designer/Director Jim Spencer, special effects house Dream Quest Images and Bean Kahn Films. I'm most proud of the work we (NAVARAC) did with BBDO, introducing the Dodge Caravan, the first family minivan. The word NAVARAC is CARAVAN spelled backwards!
I am an international award-winning Creative Director, Producer, Director, Writer, Author, and Inventor. I have created, written, directed and/or produced hundreds of TV and radio commercials (received the Cannes Lion for a series of commercials I produced for BBDONY/Black & Decker), print ads, billboards, promos, trailers, music videos, live multimedia interactive events (concerts, tours, festivals, meetings, product introductions, in-store promotions and museum exhibits), corporate awareness and fundraising films/videos and hours of long & short form programming and content for theatrical release, broadcast, web and mobile. I've often been described as being an innovator, out of the box thinker, superior leader, and manager. (LOL) I am all those things as well as being fearless when it comes to creating, presenting, selling, planning and executing. I re-imagined the box and now there isn't one!
My favorite projects included co-writing/producing a visually stunning commercial for Alize Bleu, creating/selling/producing/directing 'Get Wii Fit With Alyson' – a web series supporting the launch of the Nintendo Wii/Wii Fit, creating a web and mobile based campaign for a jeans company – looking for the "best ass", introducing a cosmetics company by creating a credit card that looked like a mirror – looking for the "most beautiful face", inventing/introducing "FaceLift" – a cleansing pad for men to give their face a lift after a long day of work/travel, producing a TV spot for the introduction of Jesse Jeans – "they fit so good they oughta be outlawed", writing, producing and directing fundraising and awareness films for Worldfund, writing/directing a multimedia campaign for Special Olympics to help erase the 'R' word, directing a multimedia campaign for Bazooka Bubble Gum, (co-directed the music video that has more than 3.7 million views – http://www.youtube.com/watch?v=yZXRaVBf0pY, producing an interactive multimedia show for BASF and being the executive producer/director for the feature length documentary, 'Corrosion of Conformity – Live Volume – The Movie'.
I am the author of a novel, 'Beyond Reasonable Doubt', a character-driven, mystery-thriller with more twists and turns than a double helix. Funny story, I originally wrote BRD as a screenplay. My agent at the time, suggested I turn the screenplay into a novel, to make it easier to sell as a screenplay. So, I turned the screenplay into a novel and all the reviews came back, interesting story, lots of dialogue, reads like a screenplay. Go figure. I also wrote 'Something About Going Home', a book of original poetry with illustrations by Christina Qualiana – and I'm featured in '50 Great Writers You Should Be Reading', by Danielle Hampson & Don McCauley. I invented the Buddy Light Illuminated Safety Leash, one of the best-selling pet products ever featured at The Sharper Image. And I received the Distinguished Alumnus Award from American University and established the NAVARAC Scholarship… an annual contribution providing students funds, services, and resources to help them complete film/video/multi-media projects. "If you don't pay it forward, what's the point?"
I am the former Chief Operating Officer and Executive Creative Director of Tourdesign Creative Services (a multimedia creative and production resource company – a Live Nation company) where I worked with the biggest touring acts, major record labels, top radio stations and live event venues in the world. "Nobody has sold more tickets to more live events – NOBODY!" I have worked with hundreds of clients (and iconic brands) focused on creating innovative, engaging, exciting, motivating and inspiring multimedia content and brand funded experiences to change how people talk, act, think and feel about brands. I connect brands with consumers through their passions and interests.
Today, I'm best known as an independent, creative, marketing and business strategist and consultant. I put people and pieces together to make things happen. I am the Executive Creative Director and Executive Producer of ramp it up entertainment, a full-service creative boutique and brand experience agency and multimedia production company. I am also the CEO of Production Concierge Services, connecting clients to the finest pre-production, production and post-production services and resources in the world (in more than 100 countries) and providing clients access to Frenchway Travel, an in-house, full service, industry-focused travel, and incentive agency. I recently created CMOHDallas, providing marketing consulting services to clients who can't afford or do not want to have (or see the value in having) a full-time Chief Marketing Officer.
From the theatrical to the practical, a single speaker to a symphony orchestra, hundreds of performers simultaneously juggling power tools while riding unicycles, suspending seventy-five feet long dragon kites from the ceiling of a 10 story atrium to projecting laser/animated images onto the sides of buildings, I bring a little magic to each and every event and to every second of multimedia content I produce. I believe in the power of storytelling to motivate and inspire. From the campfire to the web, authentic stories unite communities, build bridges and create lasting connections. I define and refine creative and business strategies helping my clients create and deliver engaging, motivating and inspiring content, creating pathways for people, institutions, companies, and brands to tell their story.
I have two favorite quotes:
"Those who tell stories shape society" Plato
"When you have the choice to sit it out or dance, I hope you dance!" Lee Ann Womack
My hobbies include cooking, traveling, swimming, photography, and racquetball.
For the past year and a half, (since August 2016), I have been the COO/CMO of Septien Entertainment Group, the #1 music artist development studio in the US. (Located in Carrollton) I have been focused on helping Septien define and refine its business strategies and leading the Pro Music Artist Development Program. I'm continuing to work with Septien and helping many artists develop their careers. Part of my focus is helping music artists define their brand, manage their social media platforms and connecting the artists to potential sponsorship partners.
Has it been a smooth road?
It's never been easy. It's never been that smooth. But for the most part, I've been lucky, I've always been in the right place at the right time. I've always worked for, worked with and surrounded myself with brilliant people – much smarter, more talented and experienced than I ever was. I listen really well. But I also challenge everything – the process, the thinking, the risks, the opportunities – nothing is left to chance. I have a can do, unstoppable attitude (and an incredibly focused mind. I see the light at the end of the tunnel, I see each and every tree in the forest. I imagine the what-ifs way before they appear as obstacles. My biggest mistake (s), trusting the wrong people along the way. That hurts the most. All I can say, fuhgeddaboudit!
And I love to create new – including myself. I'm always reinventing myself. I wanted to write a book, I did. Two actually, both published. I wanted to invent a product and sell it through The Sharper Image – I did. I wanted to own a restaurant – I did and we made the best pizza in New Jersey!.
I recently designed an outdoor, vertical hanging planter – Happy Herb And The Spice Gals (http://happyherbandthespicegals.com) – can't keep them in stock. If you love to have access to fresh herbs you'll love this product. This was a bit of a challenge. The planter is made out of rot and mold resistant canvas – but there are no canvas manufacturing plants in the US! The cotton is grown here and shipped to either China or India. So, I had to manufacture my product out of the US and that really bothered me – a lot! China can manufacture for less – but the quality isn't great. India costs more to manufacture and ship, but the quality is so much better. I went to India.
The biggest challenge for me now – dealing with the lack of real communication – especially with my two boys (Zachary and Jeremy) who live in CA. We don't talk – oh, we email, text, like, share, comment, tweet, tube, gram, chat – but we don't talk! Call me old fashion, but I like to talk. And believe it or not, I like to write letters to family and friends. Even buy a real card, put a stamp on the envelop and mail it.
So let's switch gears a bit and go into the Ramp It Up Entertainment story. Tell us more about the business.
Ramp It Up Entertainment is a think tank. A place where ideas come together. A place where collaboration is celebrated and encouraged. A place where smart people can hang out and solve problems and execute solutions for clients who really want to create something special, We are all about making a difference.
Throughout my career, I've had the opportunity to work on some amazing, and often challenging, projects. But it always came down to coming up with the best solution, the most creative solution, the most exciting often innovative solution – and then going out and getting it done! I love introducing new products – Firestone MasterCare Car Service, Pert Shampoo, Jesse Jeans, Dodge Caravan, Micro-Machines, Z-Bots, Nintendo Wii, Guitar Hero, Buddy Lite Illuminated Safety Leash, Bazooka, Alize Bleu and… more important, I love the work I've been able to do for Texas Special Olympics, Worldfund, Fashion For Development and other not-for-profit organizations – helping to raise hundreds of millions of dollars.
I create, plan and execute marketing strategies and live interactive multimedia programs for clients who want to bring their brands to consumers in unique, multisensory, relevant and memorable ways – designing, developing, managing and flawlessly executing experiential programs that engage, motivate and inspire – connecting with customers at every possible touch point online, off-line, in-store, out of store or mobile.
I supervise event design and production, (festivals, conventions, meetings, product launches, training, trade shows, press conferences, political events, concerts), live remote & studio film, video and audio production & post-production, negotiating contracts (including talent), rates and oversee contractors and vendors, union and non-union, budgeting and scheduling. I specialize in providing clients turnkey event production.
I create and produce original, multimedia live events/interactive branding experiences, for two to hundreds of thousands of participants. From the theatrical to the practical, from a single speaker to a symphony orchestra, I bring a little magic to each and every event I produce. With over 30 years of proven experience in building brands, I get results. I have taken my award-winning creative and production skills, married them with alternative distribution strategies, including the web, mobile, social media networking and barter distribution to come up with a unique business model that is helping the best and brightest companies cut through the clutter. I connect brands to consumers and consumers to brands.
What sets me apart from others?
I don't know how to take no for an answer. Or, it can't be done, you can't do it that way, we've never done it that way – that all drives me a bit crazy. There's always a way to make it better, different, more engaging. I define and refine strategies, creating pathways for people, institutions, companies and brands to tell their story.
How do you think the industry will change over the next decade?
I wish I had a crystal ball. The world is changing and going so fast.
Everyone wants something right now, right at this moment, at this second. But no one has any patience to let things develop. We used to have time to let things simmer over a low flame. (Remember stove top percolated coffee?) Not anymore. It's got to have an immediate impact. We've changed our thinking from return on investment to return on engagement. And there's nothing sexy anymore about what we do. It's become a process of executing and delivering on low budget, not very creative promises.
The internet has made it easy for clients to find every type of resource and service imaginable. But live event production, multimedia production, often goes way beyond the technology, the equipment, the expected budget savings by doing it all yourself or in-house. What we do is often viewed as expensive. But from the second we start the development process and through the months after the event when people are still talking about how amazing it all was, we deliver results that move the earth. You can't find that on the internet.
My job is to connect all the dots. From concept to execution, it's about finding all of the pieces and putting it all together to make the event spectacular. Every step of the way, every touch point has got to be magical and flawlessly executed.
Trends – events are going to become more interactive and less interactive at the same time. Events will become even more global – you won't have to attend in person, you can attend via your smartphone and not miss a thing. We're doing that already. But I still enjoy seeing people's faces and looking into their eyes. But who has the time? (Side note: I briefly merged ramp and was the COO and ECD of Input Group North America. Input was based out of Milan and Rome and together, we were the 17th largest event company in the world!)
And don't get me started on how the music industry has changed and will continue to change – evolving into something we won't even recognize. Young music artists think they can just post videos on YouTube, get people to follow them on FB or Instagram and boom, they should be a superstar. They all want to be YouTube superstars, have millions of followers and subscribers and generate revenue online. But what they don't understand is that it takes a lot of hard work to be successful at anything.
The music business is no different. You can't buy your success, you have to work hard at it every day and even then, there are no guarantees. Record labels aren't developing talent anymore – it's just too expensive and too risky. There is no one doing what Septien does and certainly, no one can compete with the wealth of knowledge and experience that Linda Septien and the Septien coaches have. Don't take my word for it, check out the New York Times Best-seller, The Talent Code by Daniel Coyle.
Contact Info:
Getting in touch: VoyageDallas is built on recommendations from the community; it's how we uncover hidden gems, so if you know someone who deserves recognition please let us know here.