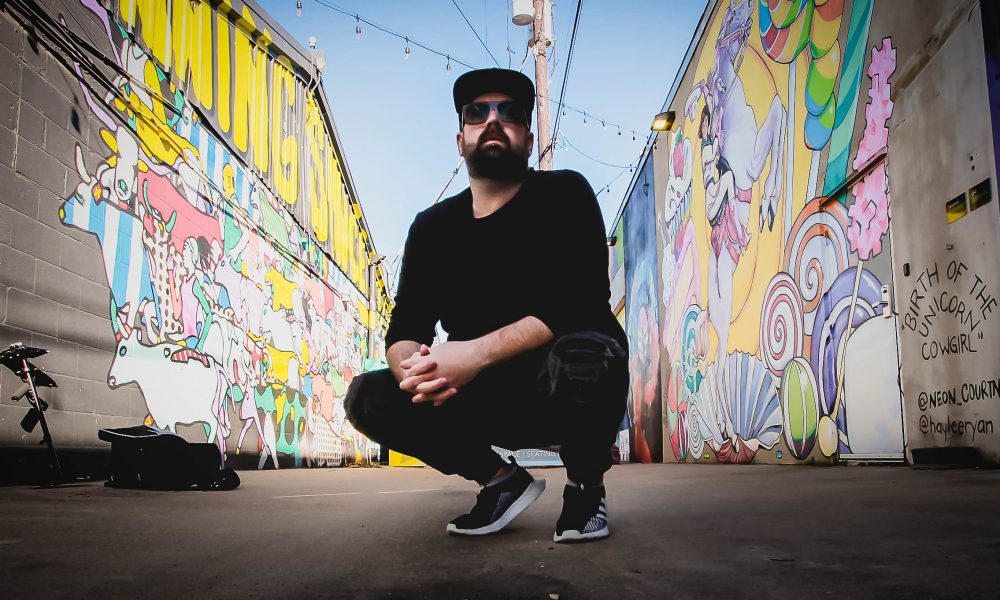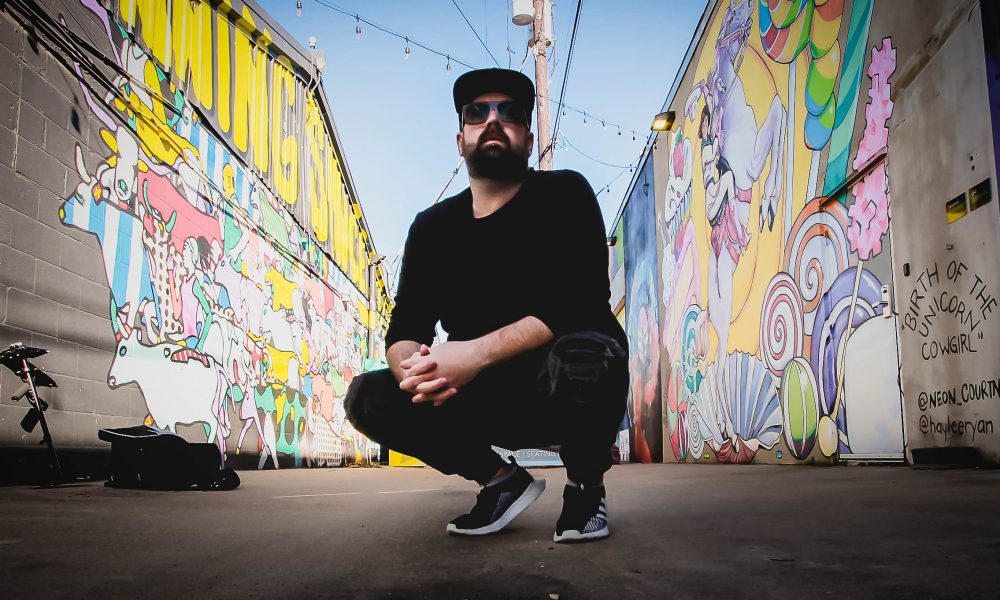 Today we'd like to introduce you to Richard McDade.
Richard, let's start with your story. We'd love to hear how you got started and how the journey has been so far.
Growing up in an entrepreneurial, blue collar family, I've always known the value of hard work and that having bosses kinda sucks. My father is a mechanic who always tried to play by his own rules to the annoyance of the whole family. However, it did save money on child care as he was home working on client's cars in the back yard in between garage gigs.
My mother is a cosmetologist who still works behind the chair and has been in the managerial/owner role for as long as I can remember. The freedom they had in their careers was great as a kid as I could always count on them to be at little league games or other events, but just like any gig based job, if you ain't working', you ain't earning'. I'm not saying we were poor or anything but it got slim sometimes and I think that helped to hone my frugality.
My parents split up when I was 14, right in the middle of puberty… fun! Looking back I understand why but at the time I was a pretty angry/angsty teen.
High School was interesting. I didn't do well with authority. I did three years of Marching Band and learned some great lessons that still are with me today but I needed a change my Senior year and discovered Theater and Student Government. In my Senior year, I was elected Class President and Student Body President and Scored the Male Lead in the Musical. I was suddenly popular and didn't know what to do to with it.
With all my success in high school, my grades were… meh. As that solid B/C student with a shit ton of extracurricular activities, college was definitely a surprise. Like surprised, I got in, kind of surprised. I had developed a love of film both in-front and behind the camera from the theater and my step-dad. I attended the University of North Texas in Denton and studied Radio, Television and Film. I was enthralled with all the classes I was taking for my major. My core classes not so much. I took College Algebra 3 times. Failed it, every time. After my GPA dropped enough I was awarded a School Sponsored Semester Off (Academic Suspension). Damn.
My parents suggested I go to hair school. "I don't wanna go to hair school," I said. My step-dad traveled the world doing hair and make-up for super models and horror films. He had a kush career in Addison doing hair for bored housewives and made stupid money. He gave that all up to move to Haltom City to live and work to help raise another man's kids. He told, "Look, hair school is about the same time as a semester and a summer, you can get your license, work in our salon. Keep your cash as you go back to school and have a solid back up plan with a trade."
It made a lot of sense, but the hair was what my mom and step-dad did, what my grandfather and aunts did. I grew up in a hair salon, and not once did I see myself doing this. I was going to make movies or do voice-overs or be the funny, fat guy in films.
So I said what the hell and enrolled as a 20-year-old kid with no expectations or a clear path forward.
It didn't take long to find my groove. I'm not sure if it's in the blood, a subconscious skill from going up in the salon observing or what, but I was pretty damn good at this hair game. I picked things up quickly and became one of the top requested students. I even met my future wife Amy in hair school, we've been together for 16 years now with two beautiful kids.
After school, I was introduced to the world of Advanced Education at a hair show in Dallas, where I watched an educator from Paul Mitchell on stage and was mesmerized. The talent, the charisma, the performance, it was what I was meant to do in this hair game. I spoke to him afterwards and was given a path to becoming an educator with Paul Mitchell. Two years later, I was auditioning for the local team in North Texas. I've traveled the country teaching classes and training to become a better educator and stylist.
I've worked for my parents for 16 years now. Most people would scream nepotism but look, no one gets more shit in the salon than me. I get fired by my step-dad constantly, but my mom just re-hires me. I'll never work anywhere because my work history is like: hired, fired, hired, fired, hired, fired, hired, etc.. It's all good though, might as well work for your parents, they've been telling you what to do since birth anyway, and we all know my attitude towards bosses. We are on a path to a peaceful transition of power. They will either retire or I will have them bumped off, whatever happens first.
My wife, Amy is our manager, and I'm not going to lie, I kind of like being bossed around by her. I understand most people couldn't work with their spouse, but we both are busy enough and work on opposite sides of the salon that we have the stuff to talk about at the end of the day. We also get to have lunch dates regularly.
14 years after leaving film school for hair school, I had dabbled in filmmaking every once in a while. Time grew even shorter once I started procreating. Fatherhood is the most rewarding and stressful and fulfilling and challenging thing I have ever endured. I was invited to work at the Behind the Chair show in San Antonio with no expectations so I showed up with a DJI Osmo that I borrowed from my step-dad.  Colin Caruso, the artistic director of Paul Mitchell Professional Color, said, "Hey Richard, why don't you film some stuff for us?" I said, "OK," and that was the start. I caught the Film bug again, it hit me hard and I went all in. Soon afterwards, I was making videos for anyone who would have me. Not too long after is started, I was being recognized for my work and then starting to get paid for my hobby. Barely three years since my first video, I was a finalist in a prestigious video contest, the Hairbrained Video Awards. So here we are today, doing hair and making films, raising kids and paying a mortgage and living the American Dream just one day at a time. The future is bright and bosses still suck.
Great, so let's dig a little deeper into the story – has it been an easy path overall and if not, what were the challenges you've had to overcome?
I always was the "fat kid" growing up. Bullying was a real thing in the 90's, I got the brunt end of it. Overweight with glasses who didn't like sports, I had no chance. I had to rely on my quick wit and outgoing personality. I excelled in theater and civics, where I could flex my mental muscle and use my sense of humor to get me places.
Approaching my 40's, I have tried to come to grips with my mortality and the responsibility of being a father. My wife and I are responsible for these two humans we have created. Not only are we trying to keep them alive, but we are also trying to raise them to become productive members of society. That alone is a daunting task. The present course of society is throwing every roadblock in the way and just saying, "Try this challenge, big boy!" It's rough out there, y'all. Everything seems to be working against you. The business of hair and video is all hustle, no fluff corporate job here.
Being at the salon all day is an ass-kicker. Then you come home, help with homework, cook dinner, hose off the offspring, get them in bed, try to have a little spouse time, handle the salon duties I am responsible for. Then I hit the video editing until late at night. I feel like it's the relentless cycle and I have barely scratched the surface of what I want to do in this industry of film and hair.
We'd love to hear more about your business.
Badlyshavedape was born in 2002. It started as a Gmail account. This was when you had to get an invite. I had already got my college email and was looking to set up a personal account different from my high school Hotmail. I recalled a post-high school graduation pool party where a very inebriated friend came up to me and said, "Richard you look like a bad… a badly shaved ape" then he stumbled off. You don't forget that shit. So it became my college-aged email, with the full intention of going to some formal, boring-ass email. But with every time I told someone that address, I got a giggle or a "That's great!" it solidified that I couldn't get rid of it. It eventually became my handle with the rise of social media and then my business.
It started as a social hub for hair and fun stuff. Then evolved into my video platform. It is catchy and memorable and encompasses my personality and mythos perfectly. I'm still hairy, and now am dealing with male pattern baldness. Badlyshavedape Industries is everything Richard. Hair, Education and Video. It's the one-stop shop for branding, video production, editing and video production education. Give me a problem and I'll shape it into a Shiny Banana.
Fourteen years as an educator has given me the mechanics and know-how to lead a class. I offer Hair Classes through Paul Mitchell as well as my own branded Video Production Workshops, where I teach you the fundamentals of creating a cinematic social or web video shot and edited all from the phone in your pocket.
My prices are flexible, depending on your needs. I am a one man crew, so flexibility is the name of my game.
Is there a characteristic or quality that you feel is essential to success?
I don't know when to quit. Call it a positive personality trait or a mental illness. It is what it is. 3 am bedtimes are a common occurrence for me. Tweak that video a little more or do a little more research, my obsession keeps me up at night. Sometimes I'm going over camera settings as I am cutting hair in the salon. I dwell over the little details and while that might extend the life of a project, the result is nothing less than magical.
Pricing:
Day Rate of Shooting with Editing $1000
Editing Services for 1 Minute of footage sent in $350
Full Day Video Production Workshop $1000-$2500
Genderless Cutting Short-$40 Medium-$65 Long-$75
Color $125+
Highlighting $135+
Hair Education $125 an hour
Contact Info:

Image Credit:
Crystal Thom
Suggest a story: VoyageDallas is built on recommendations from the community; it's how we uncover hidden gems, so if you or someone you know deserves recognition please let us know here.