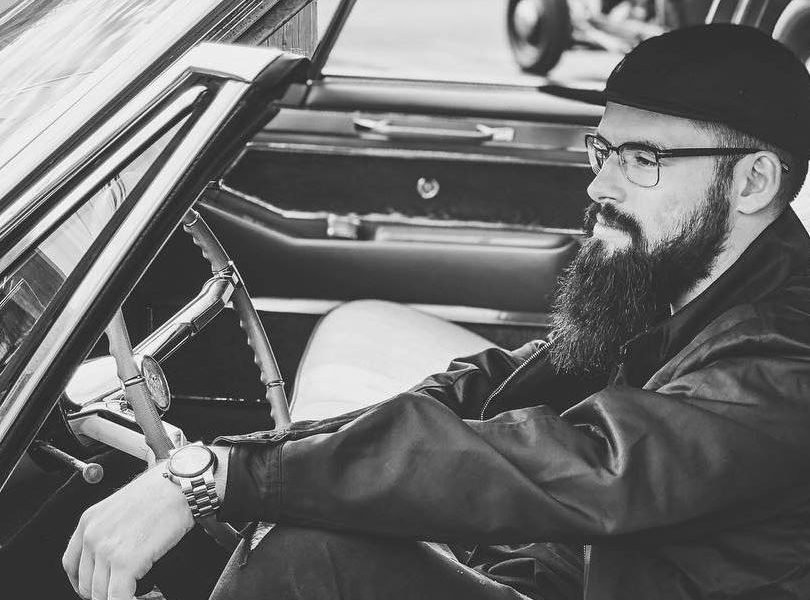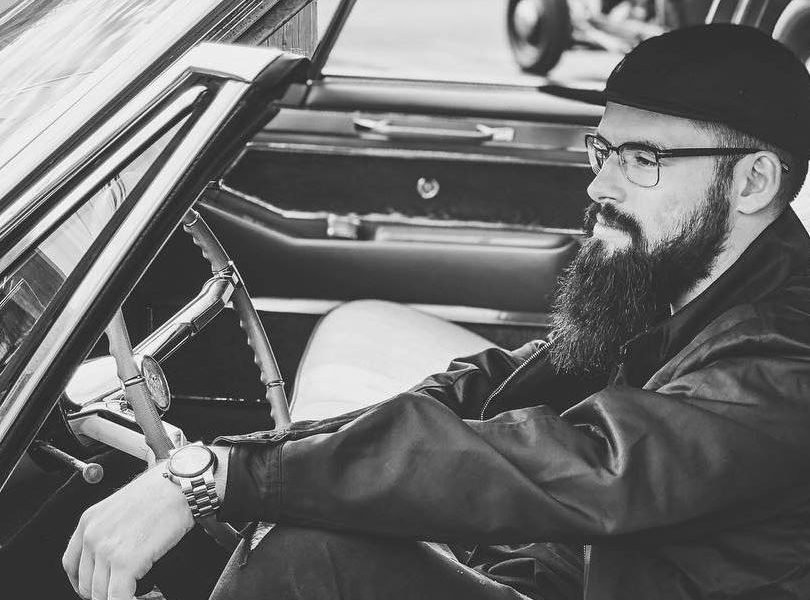 Today we'd like to introduce you to Robert Underwood IV.
Robert, please share your story with us. How did you get to where you are today?
I think we must begin in the spring of 2009 in London. I traveled here with my family and minus spending quality family time together, my goal was to find a yacht design studio (at this time, I was studying Interior Design at Mississippi State University). We were walking around and I passed by a yacht studio (ended up being a brokerage group) and called ahead to my family saying to give me second. Walked in and just asked if they were or could point me in the right direction. A nice man wrote down three names on a piece of paper, one of which included Redman Whiteley Dixon. Back in these days if you used Facebook, you could figure out who was a part of which organization and so forth. I searched RWD on FB and was given several names of people who worked there. I wrote one of them stating that I was studying interior design in the states, but was interested in moving abroad to pursue yacht design aspirations. I have always loved industrial, furniture and architectural design, so this seemed fitting.
Let's fast-track to 2011 when I was studying abroad with my University in Italy for 6 weeks. I had been speaking to my friend at RWD that I was coming overseas and that, if they had time at the studio, perhaps I could fly up from Genoa to London for the day – ended up staying 5 days to explore and see some friends at The Ace Cafe. I arranged everything and flew into London to take the train to their studio in Beaulieu. Unfortunately for me, returning to Genoa Italy to only find out my drawings for one of my classes would be 6 hours late and result in a 0 for my grade. I found it crazy how I set up such an impossible situation to the only end with one causing me to risk healthy standing of my GPA. I then called home to my professor and asked kindly if I could drop this drawing class. With more time on my hands and 3.5 weeks to go in Genoa, I took my Canon 10d and started to wander. I would take pictures of literally anything that caught my eye and that I found interesting. I think this whole experience taught me that no matter your "situation" you can reach out to people and maybe set up moments like I did. Now perhaps I should have documented these experiences with "group photos", but hey, great times.
Now, we jump ahead to the semester of graduation, 2013, where it seemed I was traveling more for gigs than I was in class. I had taken some great photos at my first music festival, Lights All Night, on purely a press pass. I knew none of the artists, who were big who wasn't, but I knew I wanted to document musicians in some way. Due to the photos I took at LAN, I was able to shoot at Ultra Music Festival for an online group called The Untz. Once I got added to the media/pr list, I started listening to the music of the artists who were playing. When I received emails regarding shows various artists were playing, I would simply reply and say I was interested in shooting their Ultra set, pool parties and whatever else they were doing. One of these artists was DJ Alvaro from The Netherlands. I had to overcome some hurdles with security and due to the lack of international calling on both our parts, I had to hope they believed me in what I showed via emails. Had I given up here, many things would be different. Due to the photos I got of Alvaro during his set, I was asked if I shoot video and would be interested in a 2-week tour later in the year through North America. At this time I really didn't shoot video at all, minus some rough cut wakeboarding videos. I replied yes to both and even though I didn't I studied the camera gear we'd be using and never stopped learning and growing. Never stop growing, taking chances and listening. Especially, when it's something that you're passionate about!
Before I had graduated, there was this show called Master of the Mix on VH1 and the guy who won was set to play at this nightclub in Dallas, TX called Avenu Lounge. I knew nothing of anything in Dallas other than it was next to where I grew up a majority of my youth, Fort Worth, TX. I reached out to my contact at The Untz and asked if he could help me get in to shoot Jayceeoh. I would take high energy club shots based on a festival feel while also shooting some in-camera double exposures (thanks to Miss. State Entrepreneurship program for the camera in 2012). Following this night, I began shooting at the club on a weekly basis.
It was some night in the fall of 2013 when I went to a large group in the middle of the club and asked if I could take a group photo of them all. They responded with a "no way man, sorry". I told them "well what if I just send them to you and not the club?". From here on I started taking pictures of this group, which eventually led me to buy a ticket to Las Vegas for Memorial Day Weekend 2014 to take pictures of this group on their trip. Now, of course, this won't happen every time, but as my dad always said, "if you don't ask, you don't get". Forward to 2015 and to an after party, we were having were Skrillex, Diplo, Pauly D and Deadmau5 all came. Deadmau5 had brought a friend of his who raced cars. Now, to me at this point, nothing better comes to mind than documenting moments with your friends, music, and racing. I had spoken and stayed in touch with Conor Daly and asked if it would be cool to take photos of him racing whenever they would race in Texas. He told me they had a guy and couldn't pay, but he could get me a pass. I booked an airstream Airbnb in someone's backyard in Austin, TX for cheap, so I could come out for the race weekend. Didn't really know anything about racing, track rules or what people wanted to see, but you ask questions and be respectful and those two alone will get you through. I brought my Sony FS700 to the track and made a video of everything I liked. I asked Conor during the fan walk what he listens to come race day, he responded with "Deadmau5, of course!" I should have known… Since that race, I got picked up to document my buddy James French for the entire 2016 IMSA racing season, which I learned very quickly all the time that goes into filming a race. It's pretty much like a music tour – little sleep, but all reward and continuous learning. Since the 2016 season, I got to work with the Hybrid Kinetic Group racing team at the famous Laguna Seca track for an 8-hour race and the longest race of its kind, the 25 Hour at Thunderhill.
Overall, has it been relatively smooth? If not, what were some of the struggles along the way?
Nothing is ever smooth and simple. Taking photo classes in University was fantastic for the constructive criticism. When dealing with clients, it's very important to listen to what their concerns are. Say you put everything into a project and they come back with 5 edits, if you get mad, you'll never get ahead in this industry. You always please the client regardless of what you must overcome. I once spent countless hours editing a 15-minute video. When I sent it over to my buddy somewhere along the way our visions had gotten mixed. He wasn't as happy with it as I thought he might. I listened to new music and took a different approach and when I cranked out version 2, everything fell into place and he was very happy with the results. Some other obstacles are making sure you stay focused on what your goals are as an artist. Eventually, we all get to the point where we want to book everything we get offered but come to the point where we must say no to some people because you already have two gigs that day. Perhaps this is when you need to bring someone on to work with you. Lastly I'll note that sometimes, in the beginning, you have to put in money of your own to make things happen like when I mentioned about attending my first race at no charge in the hopes that maybe something came from it, which fortunately for me it did. As long your work ethic aligns with your vision and craft, everything else will fall into place.
Alright – so let's talk business. Tell us about No Filter Photography – what should we know?
I'd say one thing that has truly set me apart from others was creating in-camera double exposure photographs. My first glimpse that perhaps this could be a thing is when Diplo retweeted a double exposure I took of him in Chicago the summer of 2013 at Wavefront Music Festival. I had taken some gnarly doubles of Crookers and looked at Diplos then TM and said hey, could I snag some photos like this of Diplo – I'll send all the pictures here on the spot if need be. Luckily my trusty Canon 6D has in-camera Wi-Fi so as soon Diplo finished his set, I had tweeted the picture and he retweeted. Pretty cool for a beginner at my 3rd festival ever (attending/shooting)! I found different DJs and artists alike posting these double exposure photographs. If you shoot them correctly, you can create something unlike anything out there and truly 'one-of-a-kind". What always seemed to confuse people was how they looked so perfect for being right out of the camera.
The other notable moment I had with photography is a picture I took of Johnny Manziel and Rob Gronkoski in Las Vegas Memorial Day of 2014. I never share moments like these, but when I got the "ok" from Johnny, I don't think either of us thought the picture would blow up as it did. Fun times to say the least that weekend!
I specialize in videography and photography and work with a variety of people, whether it's an off-road Hummer trip to Moab, a wedding out of the country, corporate conferences, private family moments to 25-hour sports car races.
I enjoy documenting people in various places and situations. I've found over the last 1.5 year that I really love Motorsports videography. I use the knowledge from filming music festivals and artist tours and implement those thoughts, plus many other ideas, into the racing videos I create. I have found that weddings are also quite special and since I don't have a large family, it gives me the sense that my family is forever growing when working on such special moments like these.
Any shoutouts? Who else deserves credit in this story – who has played a meaningful role?
My parents and sister are definitely my overall mentors and supporters to everything I have done thus far. Whether it's helping me catch a flight to Miami to try the whole music festival thing out or critiquing photos and videos I've made. Without them, I wouldn't have the work ethic I have today.
On the photography side of things, I'd have to shout out an old friend I met via Facebook, Kevin Ou. Kevin has done incredible commercial photography through the years and had always said if I had questions to drop him a line. Needless to say, I have sent many messages. Ha! My photography professor, Marita Gootee, at Mississippi State University always seemed to look out for me in that she always pushed me to do better, watch how I framed shots and to learn from all constructive criticism, regardless the harshness.
From a video perspective, I'd have to say the one person who taught me the most was Alvaro. It's funny to see this I'm sure, but since touring with him and his knowledge behind a video camera, he always told me what was right and wrong. It's important to always have an open mind and listen to everything from those you trust.
Contact Info:
Email: nofilterphotography@gmail.com
Instagram: UnderwoodMannn
Getting in touch: VoyageDallas is built on recommendations from the community; it's how we uncover hidden gems, so if you know someone who deserves recognition please let us know here.