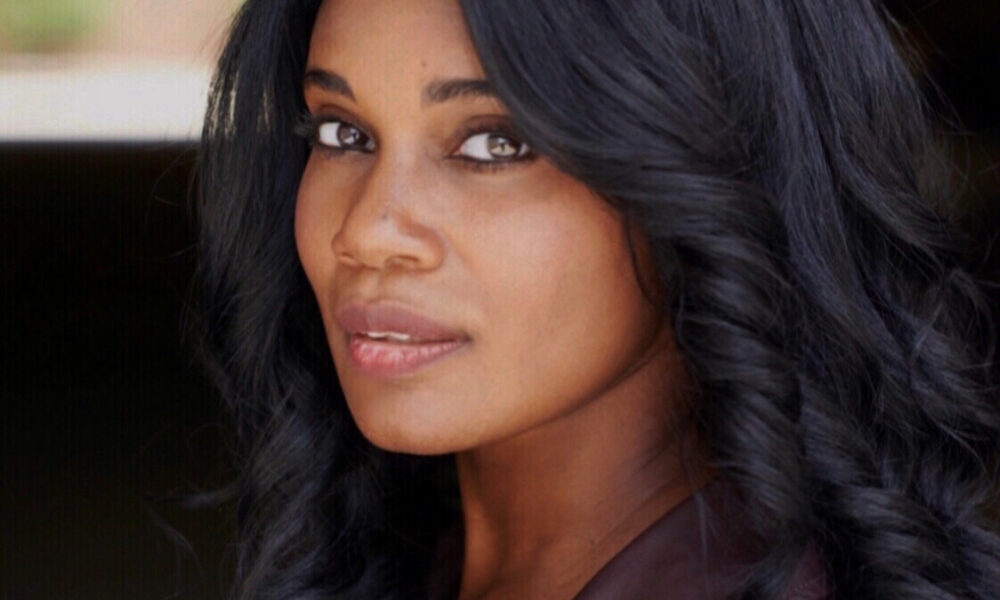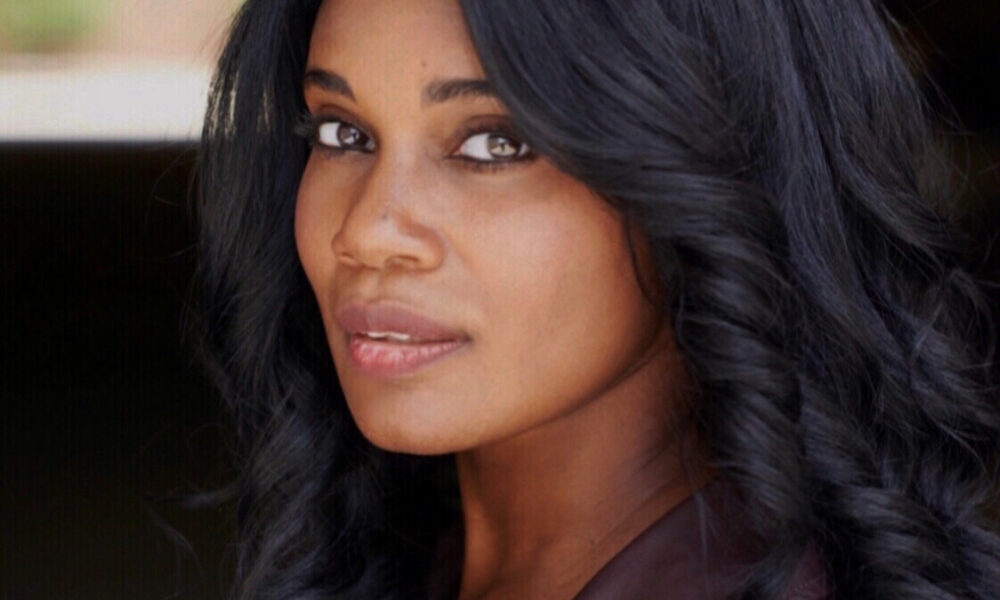 Today, we'd like to introduce you to Shawna Linzy. Shawna was introduced to us by the brilliant and talented Lumbie Mlambo.
Shawna, can you walk us through your story – how you started and how you got to where you are today.
My Mother (Gladys) discovered my gift of singing when I was 3 years old. Both her and my Father (Sam) would have music playing in our home and I began to sing along with the songs that were played. My Mom entered me into my first talent show at the age of 11 and I won first place with Whitney Houston's, "The Greatest Love of All." Following this, my Dad began working with me vocally and we as a family would often travel to different locations as I competed and performed as a vocalist.
During this time, I also created my own version of "The Lord's Prayer" in song which was copyrighted. Those are some of the most wonderful memories with my family that I will cherish forever. I am eternally grateful to my Mother and Father for all of their love and support. It is because of their love, sacrifices, and strong values that I am the woman that I am today.
I was born and raised in Arkansas. As a student, I was a member of "All Region" choir,  was the sole recipient of the "Outstanding Choir Musician of the Year Award my senior year. I was an All-State Athlete and All-American Cheerleader. Additionally, I won various school and community talent shows and teen pageants as well as winning the notable Miss Congeniality title.
I later received a full vocal tuition scholarship to attend Arkansas Tech University where I received classical vocal training and held various leadership positions. I also competed for and landed a spot as a performer on the university dance team. I was a member of the university choir where I was a featured vocalist and represented my university and the river valley as a pageant title holder as an official contestant in the Miss Arkansas pageant, a caveat to Miss America.
All of these experiences helped in the shaping and development of my artistic gifts and talents.
Please talk to us about your creative work and career. What should we know?
I am an independent artist (singer/songwriter) and for as long as I can remember, I have been singing and writing songs. I continue to do so to this day. I once performed as a vocalist at an event attended by Vice President Joe Biden (now President Joe Biden). Most recently, I received a worldwide music distribution deal with  G.M.I. R. (Grand Mountain International Records) as the inaugural winner of the 2020 JB Dondolo Global Music for Water competition with my song, "Live Love." As an artist, I have always enjoyed writing songs to inspire. I may be inspired from a personal experience  or the inspiration of the lyrics may come from an experience that is not of my own, leaving it open for interpretation. I think that is one of the great beauties of art is that it can be open to interpretation for the individual experiencing it. My songs, "Let's Ride" and "Let's Ride 2" are about having faith in God, trusting, and relying on Him no matter what we may be going through. We can find comfort in Him. In life, amidst the joys and triumphs, the sadness and tragedies, know that He is our real provider for all that we need and His grace is always sufficient.  I am continually evolving as an artist/singer/songwriter. I would say that as an artist I have evolved in a sense of valiance in creating and sharing my original work. My sweet and supportive husband (Tim) encouraged me to share my original work and it has been really wonderful sharing my gifts as a part of my purpose and in doing so seeing that it can and has had a positive impact in the lives of others. For more about me, my released music, and any upcoming releases you can visit: https://www.shawnalinzy.com I am also a professionally represented actress and have had the opportunity of performing in commercials, plays, award-winning film and award-winning podcast. Earlier this year, I created and performed the theme song for a global award-winning podcast, "The Water Tales" which originally aired this year. I also voiced several characters for this children's podcast on the importance of drinking water. In April of this year, I was an actor and music supervisor for a film where I also wrote lyrics to and performed the theme song, "Everything" while being involved as a producer. Previous and upcoming productions that I am involved in can be found at: https://IMDb.me/shawnalinzy  Follow me @ instragram.com/ShawnaLinzy
Lumbie Mlambo and JB Dondolo, Inc. have been great to us and I know you've got a great relationship with them as well. Maybe you can tell our audience a bit about Lumbie Mlambo and JB Dondolo, Inc. and your experience with them.
I first met Lumbie at the 2019 Equanimity awards where my husband (Tim) and I attended in support of my most endeared friend. I was greatly inspired by Lumbie and her organization, JB Dondolo, and all that they are doing for others and the remarkable level of compassion that they have for humanity.
I absolutely love Lumbie! It is not every day that you meet someone as special as her. She has the biggest heart with the most generous spirit; she genuinely wants the best for everyone. She truly desires for all to have access to clean water, sanitation, and other necessities for survival and to be able to thrive. This is evident in the charitable and philanthropic work that she and her esteemed organization, JB Dondolo are doing on a daily basis not only in the local community but in the U. S. nationally and globally.
As a part of its mission, JB Dondolo, Inc. provides clean water, sanitation and hygiene programs to underserved and impoverished communities in Africa and the USA who lack access to clean water.
I encourage everyone to check out the JB Dondolo organization and all that they are doing, to get involved, and to donate to this organization. To learn more about this amazing organization and how you can help, visit: https://jbdondolo.org
Lumbie and her organization are saving lives in their mission. It's estimated globally, (including right here in the U.S.) that over 800,000 people will die each year as a result of unsafe drinking water, sanitation, and hand hygiene. A large majority of those deaths are in children under the age of 5. This is unfathomable. Yet, we have the power to help change this preventable outcome by simply getting involved to address these issues. JB Dondolo is in action making it happen which is truly inspirational and admirable!
Experiencing this level of humanitarianism left such an impression on me that I will never forget and helped to inspire my song, "Live Love."
I wrote lyrics for and performed the song, "Live Love" which earned J. B. Dondolo Water Song of the Year! The JB Dondolo Music for Water competition represents a campaign that streams water and music together with the intent to align the mission of JB Dondolo, Inc. with a higher calling. To learn more and how to vote for your favorite song this year visit:
https://jbdondolo.org/musicforwater/
As the 2020 inaugural winner, It has been an incredible honor using my voice for such a worthy cause and bringing awareness to the need for clean water locally, nationally, and globally to help save lives. I hope that my song, "Live Love" motivates others to get involved in the wonderful mission of this organization which is helping to save lives. I also hope that my song receives radio play everywhere and not only inspires worldwide for generations to come but will move people into action to help others with its core message. This year, the organization is fundraising for the homeless of Skid Row in Los Angeles.
Link to my song "Live Love" (Music for Water) https://snd.click/vnbmbd
Proceeds from the sale of my song, "Live Love" help the mission of the JB Dondolo organization in supplying clean water and sanitation items to impoverished communities and those in need.
My advice for anyone aspiring to get into the music/entertainment industry is to continually work on your craft, network, and keep sharing your gifts and talents. Stay surrounded by those that are genuinely supportive. Keep the faith and believe in yourself. There are many amazing opportunities which can be celebrated. There is rejection but don't quit. Keep going and doing what you love. Each day I strive to be better than I was the day before. I believe that faith and hard work pays off.
It's been really fun and I look forward to all that's in store! As an actress, I would love to play an action role next.
I am expecting great things now and beyond in promoting my currently released music, upcoming songs, film productions, and connecting with other professionals in the entertainment industry. I hope that my music is played everywhere. I also plan to continue creating and sharing new music and performing as a singer/songwriter and actor. I plan to perform for the 2021 JB Dondolo awards ceremony later this year.
Additionally, some of my plans are to expand my involvement with music and film and to create opportunities for others in the process while enjoying the journey!
Website: https://www.shawnalinzy.com/
Instagram: Instagram.com/ShawnaLinzy 
Facebook: https://m.facebook.com/shawnalinzymusic/?ref=bookmarks
Other: https://IMDb.me/shawnalinzy Song "Let's Ride 2" Video Link: https://youtu.be/kOEJgwnnxNM Song "Live Love" Video Link: https://m.youtube.com/watch?v=kYQM28KrEoc&feature=youtu.b