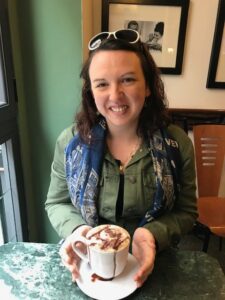 Today we'd like to introduce you to Stephanie Peebles Tavera.  
Hi Dr. Tavera, thanks for sharing your story with us. To start, maybe you can tell our readers some of your backstories.
I am a true Dallas-ite: Born at Presbyterian Hospital of Dallas on Walnut Hill Lane; attended grade school in Mesquite ISD and then Plano ISD, before graduating from a private school in Garland; and university-educated at the University of Texas at Dallas (BA '09, MA '11) and the University of Texas at Arlington (PhD '17). I currently teach at Texas A&M University-Central Texas in Killeen. But I will always be a Dallas-ite at heart. I've always loved reading. I often say that books are my favorite people. That's not because I prefer fictional characters to real, live people but because books teach me about people, their lives, and their circumstances. Books taught me how to empathize with others. But my journey to becoming a literary historian and published author was not a straight line. During my senior year of high school, I was dancing with a professional ballet company. I thought dancing was my future. When I had a career-ending injury at the tender age of 19, I first had a mental health breakdown and crisis of identity, and then I decided to enroll in university. I discovered that I could understand myself better through cultural analysis of literature. First, I gravitated toward southern authors because I am a southerner: William Faulkner, Flannery O'Connor, Zora Neale Hurston, Alice Walker, Caroline Gordon, and Allan Tate. Later, during my doctorate, I studied American women writers from various periods and cultural experiences: Louisa May Alcott, Frances Ellen Watkins Harper, and Charlotte Perkins Gilman. I did not go "straight through" from MA to Ph.D. but took a couple years off to be a mom and gain some teaching experience at community colleges in the DFW area. However, during the dissertation phase, I turned to disability studies and medical humanities in the work of American women writers because it resonated with my life: I was born with amelogenesis imperfecta, I was diagnosed with chronic high-functioning anxiety in high school, I suffered depression when I left the ballet company, I've been in and out of therapy my whole life (even as a child and teen struggling with bullying, fear of the dentist, and hormonal changes), and I've experienced reproductive health trauma including an ectopic pregnancy and two miscarriages. But I also gave birth to my oldest son during my Master's degree, so the joys and challenges of being a mother who worked and attended graduate school shaped me as much as my experiences of disability in my formative years. I write about women writers because their contributions to reproductive health discourse have been overshadowed by cultural associations with "madness," hysteria, and emotional excess. I think it's time for our culture to confront false narratives of gender, race, and disability. We have to sit with our emotional discomfort if we are ever going to grow; that's true of both individuals and communities. I do that work through researching, writing, and teaching about American culture with an ear toward the marginalized voices of women writers. 
Alright, so let's dig a little deeper into the story – has it been an easy path overall, and if not, what were the challenges you've had to overcome?
Oh–heavens, no. It has not been a smooth road. Academia is hard. I was on the academic job market for three years before I got my current position at A&M-Central Texas. That process of applying and interviewing can create the conditions for mental illness, especially since you traditionally apply for hundreds of jobs and the repeat failure causes you to question your worth: Am I good enough? Am I an imposter? Even before going on the job market, I encountered struggles in graduate school with studying for comprehensive exams, defending my dissertation proposal, and writing the dissertation. Graduate school is not just taking classes. It's active preparation for becoming an independent scholar. In order to be competitive on the academic job market, I had to present at conferences and submit articles for publication–and I did. I presented at over a dozen conferences and published three essays by the time I graduated. Then, there's the process of revising your dissertation into a book (because they are not the same thing) and pitching your book to publishers. As you might expect, there's a lot of rejection involved, fear of failure, and grappling with imposter syndrome. And that's just the professional side. I was also the wife of an undocumented immigrant and the mother of a grade-school-age child throughout this journey. Between my MA and Ph.D., I taught at the community college while also consular processing my husband for a green card (permanent residency). There was always the fear of his deportation, which actually did happen and I was a single parent for a few months. And then, at the end of my first year as a doctoral student, I found out I was pregnant and that the pregnancy was ectopic. That scare resulted in emergency surgery because I was bleeding internally. I also had a miscarriage in late 2017, after I graduated, and again in spring of 2019 while I was on the academic job market. Were these challenges heartbreaking? Yes, absolutely. Some more than others. I've always had a strong emotional support group: my husband, my friends, and my parents. And I have taken space to grieve as needed. However, I've also learned that I'm not alone. That other women–both past and present–had experienced similar struggles. And that it's best to talk about our struggles in a safe space rather than remain silent about them. That realization has fed my research, my writing, and my teaching. 
Alright, so let's switch gears a bit and talk business. What should we know about your work?
I am an Assistant Professor of English at Texas A&M University-Central Texas. I am the author of (P)rescription Narratives: Feminist Medical Fiction and the Failure of American Censorship: https://edinburghuniversitypress.com/book-p-rescription-narratives.html. I also recovered and wrote the introduction for Helen Brent, M.D. by Annie Nathan Meyer: https://www.amazon.com/Helen-Brent-Annie-Nathan-Meyer/dp/194288558X/ref=sr_1_1?keywords=helen+brent+md&qid=1645388643&sr=8-1. This book won Honorable Mention for the 2021 Society for the Study of American Women Writers Book Edition Award: https://ssawwnew.wordpress.com/awards/2021-awards/. I am most proud of (P)rescription Narratives because it's a monograph, which means I am the sole author. (P)rescription Narratives is the story of how a group of women writers used medical fiction to teach readers about reproductive health during a period of censorship in the United States under Comstock law. However, it is also about how censorship laws and book banning, past and present, create shame around certain subjects like reproductive health, sexuality, and Black identity. Helen Brent, M.D. is important because without the work of recovering forgotten texts we would not have new cultural perspectives of past communities like New York City in the 1890s. Both of these publications speak to my expertise on American women's writing from the long nineteenth century and the early twentieth century. What sets me apart from others is my way of telling a story. I breathe life into history through storytelling because I understand history as fluid, as moving into our present rather than remaining static in the past. History is not dead to me. The cultural narratives of the past still have a purchase in the present. We are still working against the belief that women are the more emotional sex, for instance. Or the suspicion that people have towards sufferers of chronic pain, especially women's pain. All of those attitudes and ideologies come from our history. They have a legacy in the present. 
What do you like best about our city? What do you like least?
I love the public spaces. We spend a lot of time at the Dallas Museum of Art, the Dallas Arboretum, and the Dallas Zoo (we even had a membership) both when we visit now and when we lived there previously. I also love the parks like Klyde Warren Park and Cedar Hill State Park. We used to hike at Cedar Hill State Park all the time with our dogs, Daisy and Hudson. I love driving through Highland Park and University Park at Christmas time to see the lights on the houses. I love the universities I attended and worked at (UT Dallas and UT Arlington) because the campus buildings are a mix of historical and recent construction and they are very well landscaped. I despised the traffic. It always felt that it took a long time to get from one part of the metroplex to another part. I wish the city had a more extensive DART rail system. My son Aidan and I enjoyed riding it as part of our adventures to the Dallas Museum of Art or the Dallas Zoo. But I wish it extended far enough that I could ride it to work at the university rather than drive. I could have read on the train. Or enjoyed the scenery more. I also love the people: my friends, colleagues, and family members. 
Contact Info: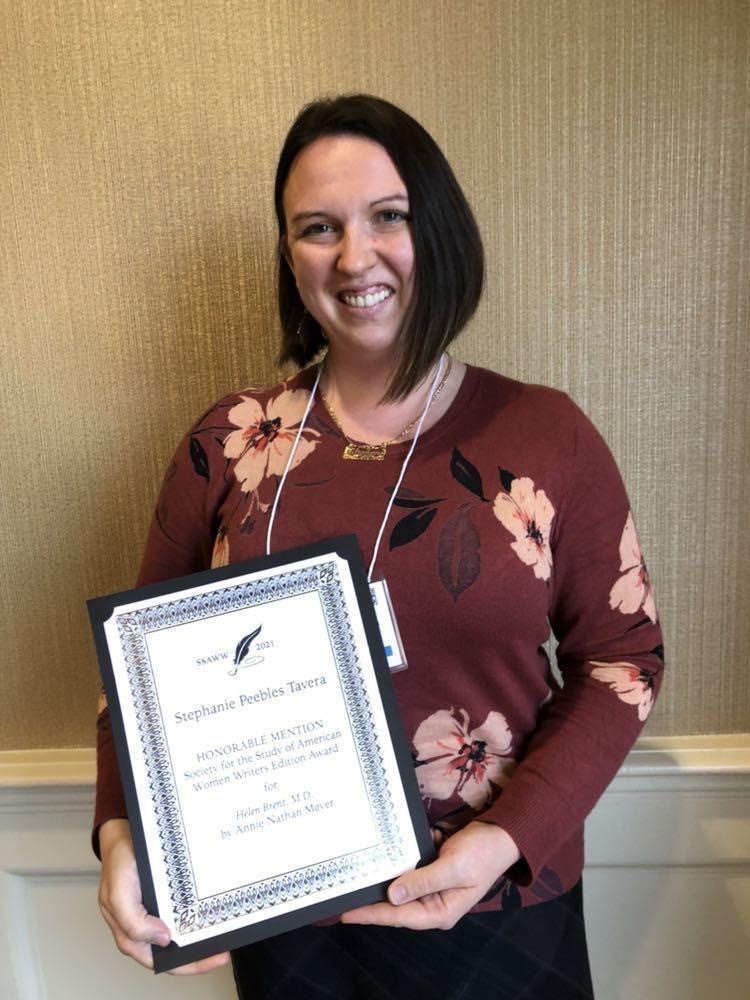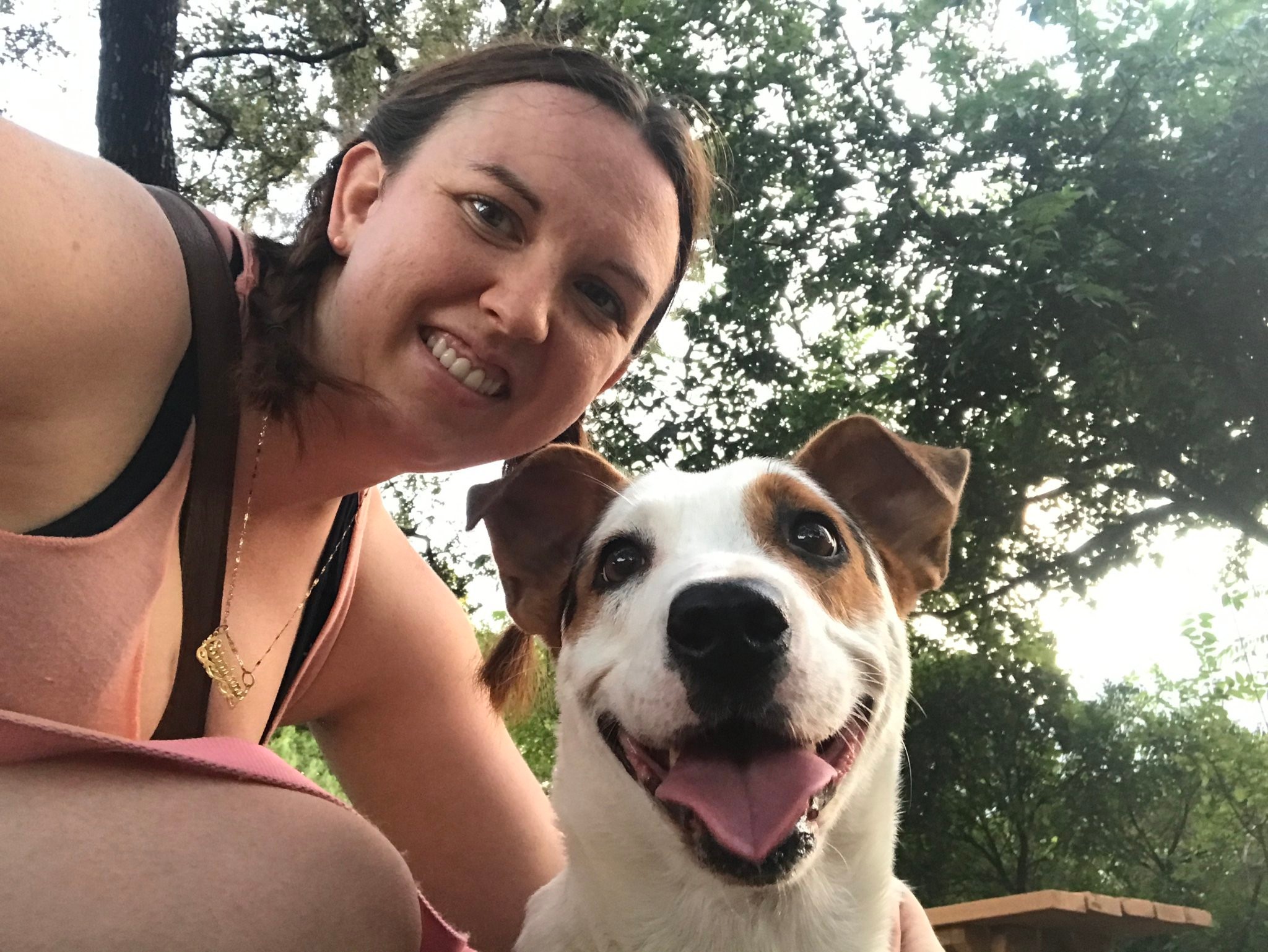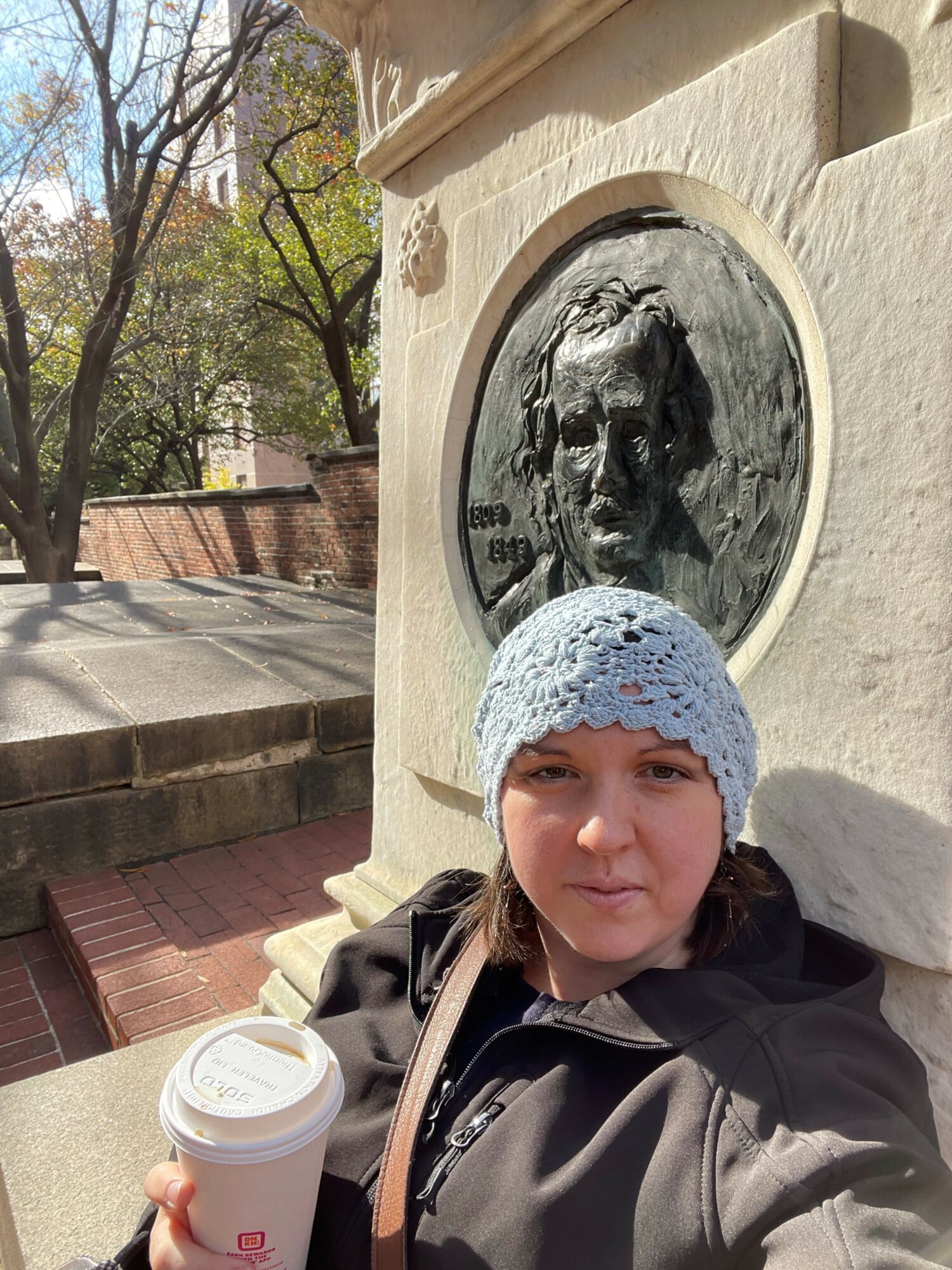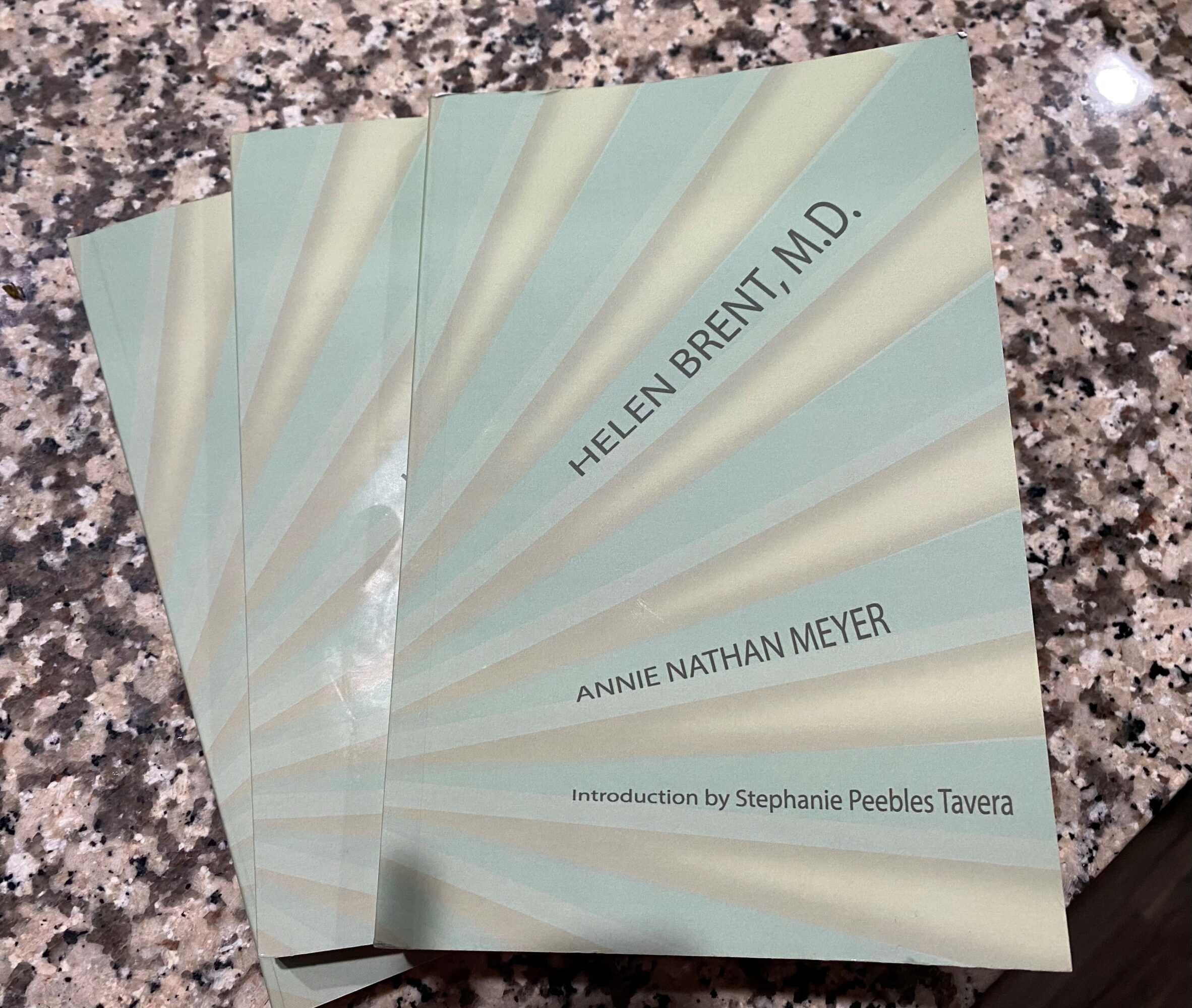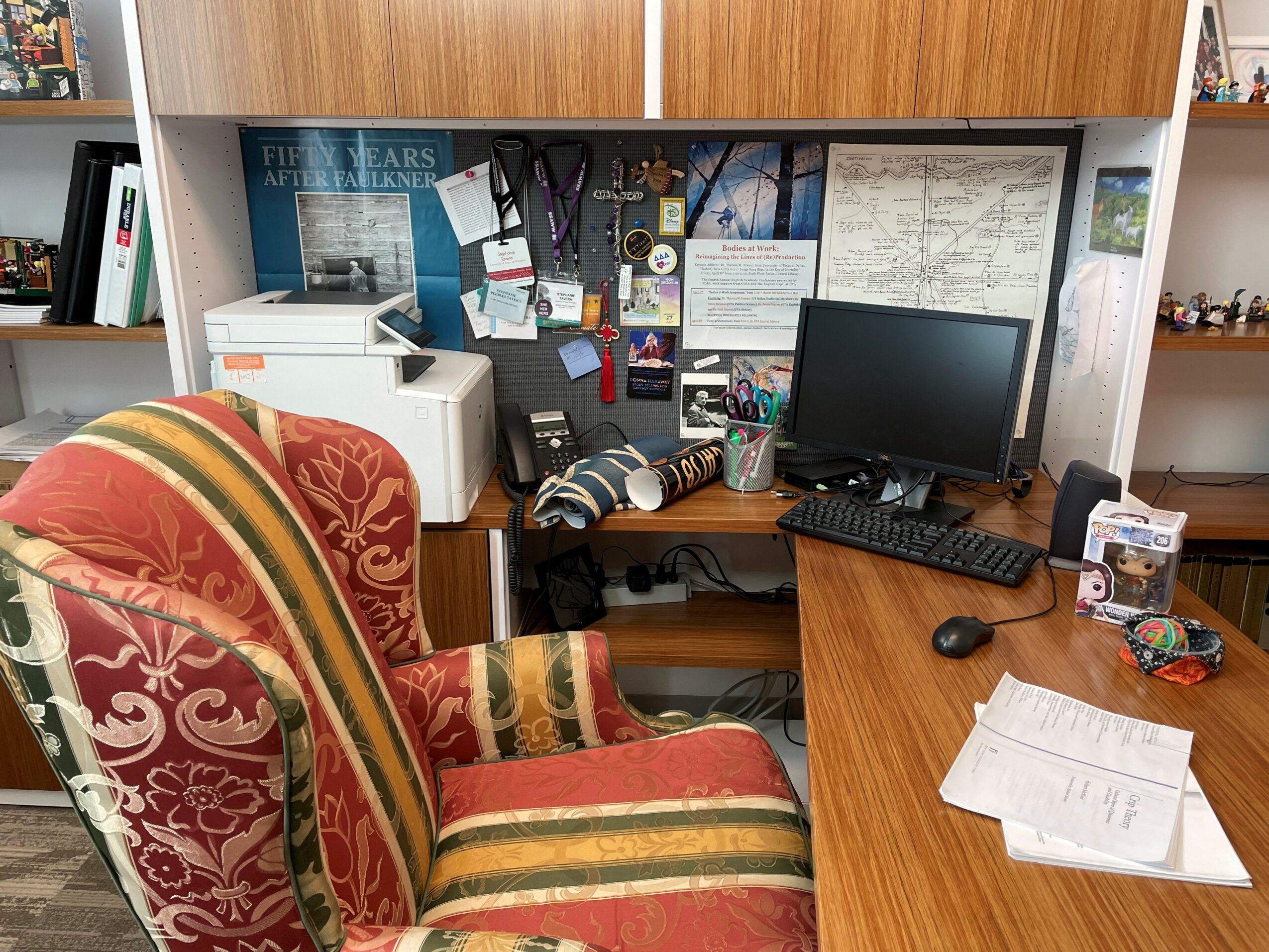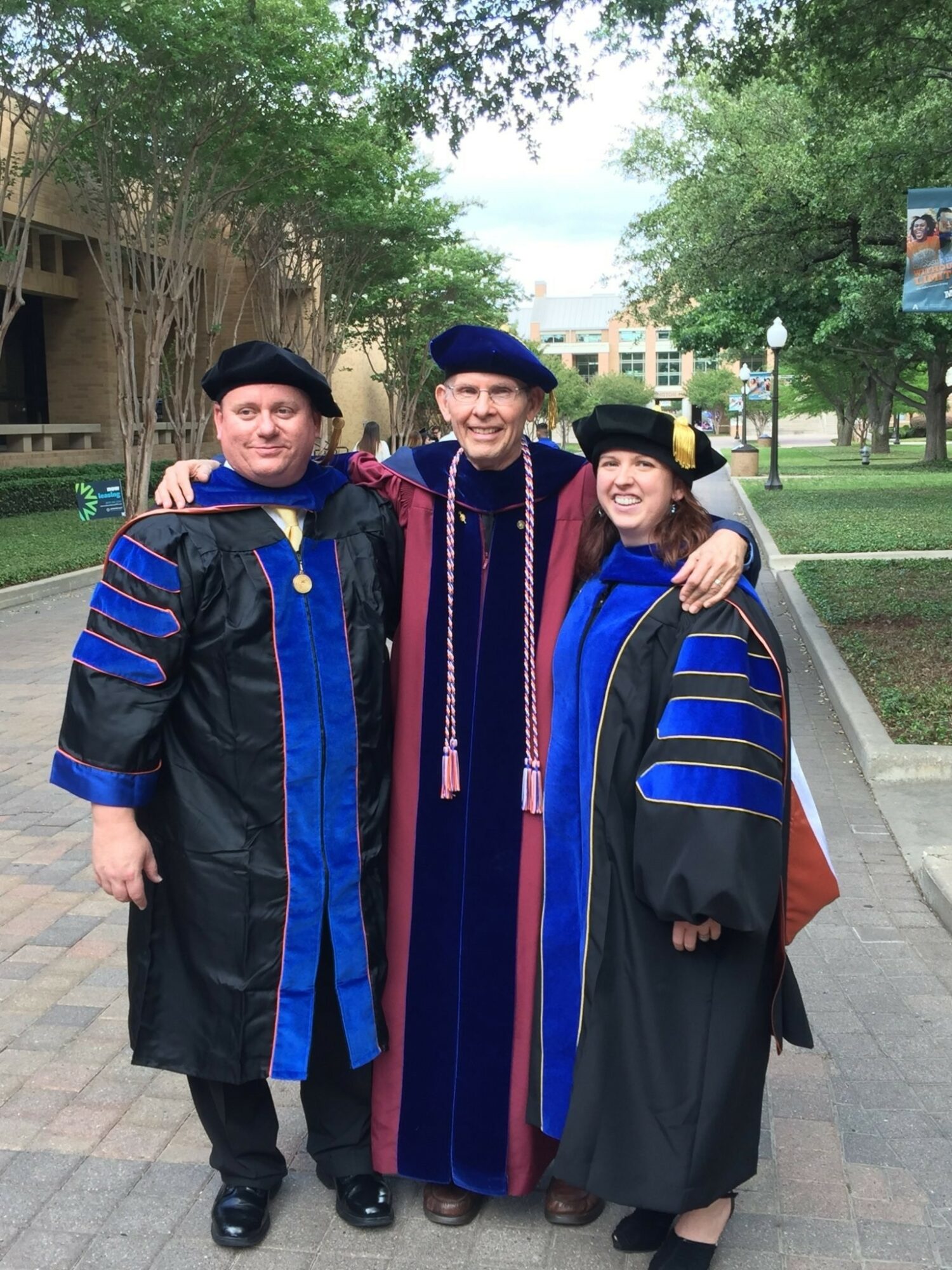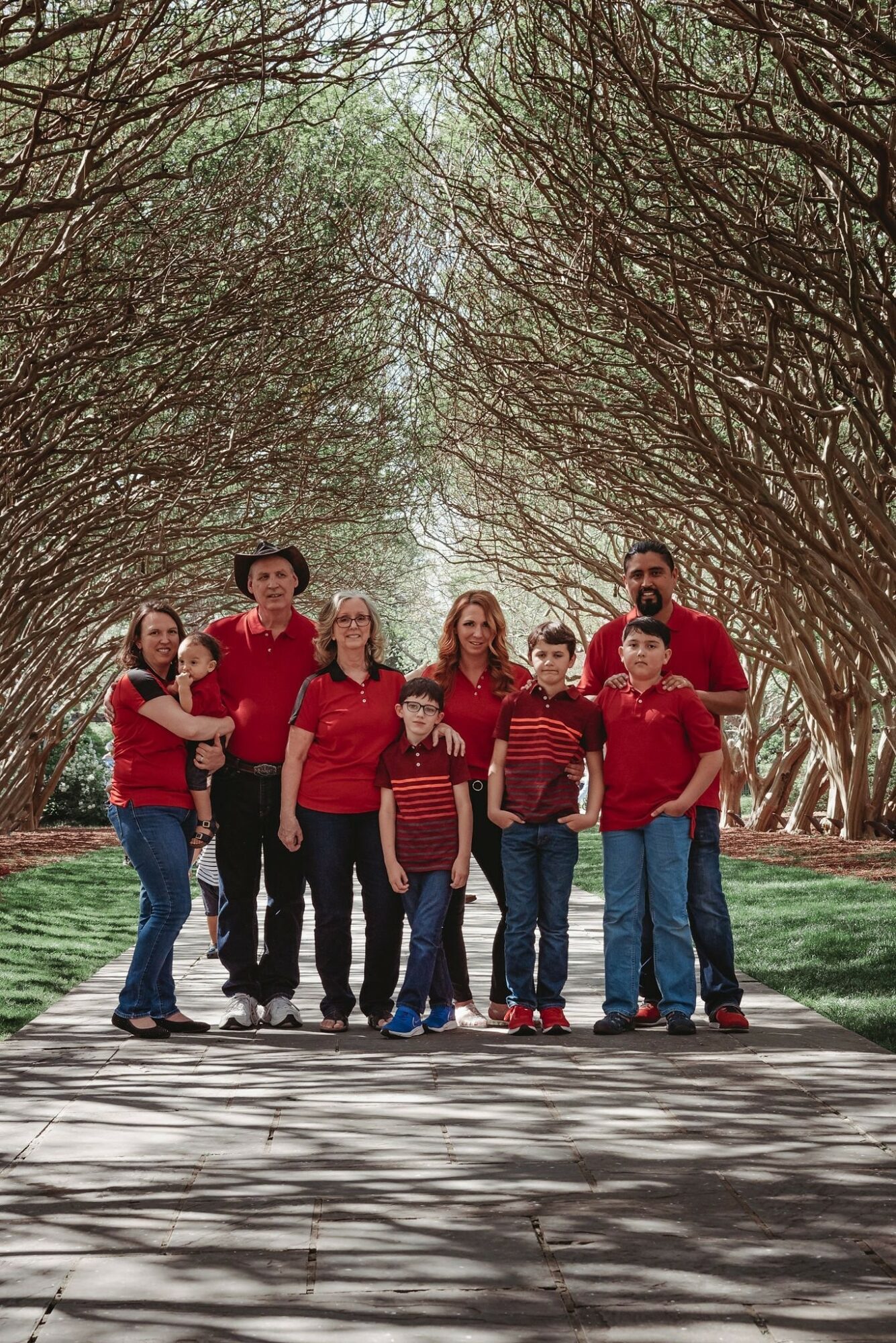 Image Credits
Stephanie Peebles Tavera
Jean Lee Cole
Leticia Tavera
Esteban Tavera Morales
Suggest a Story:
 VoyageDallas is built on recommendations from the community; it's how we uncover hidden gems, so if you or someone you know deserves recognition please let us know 
here.