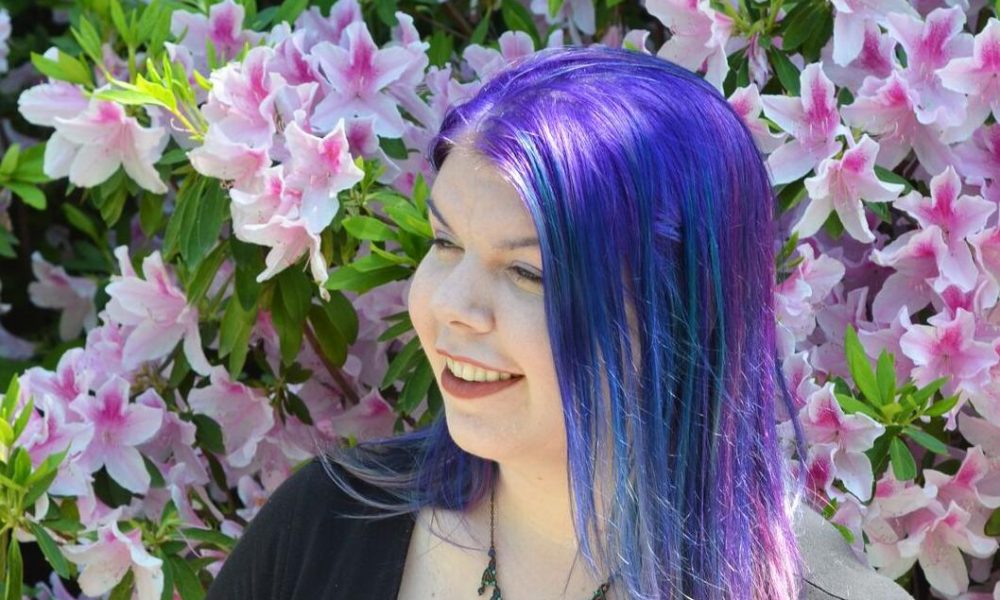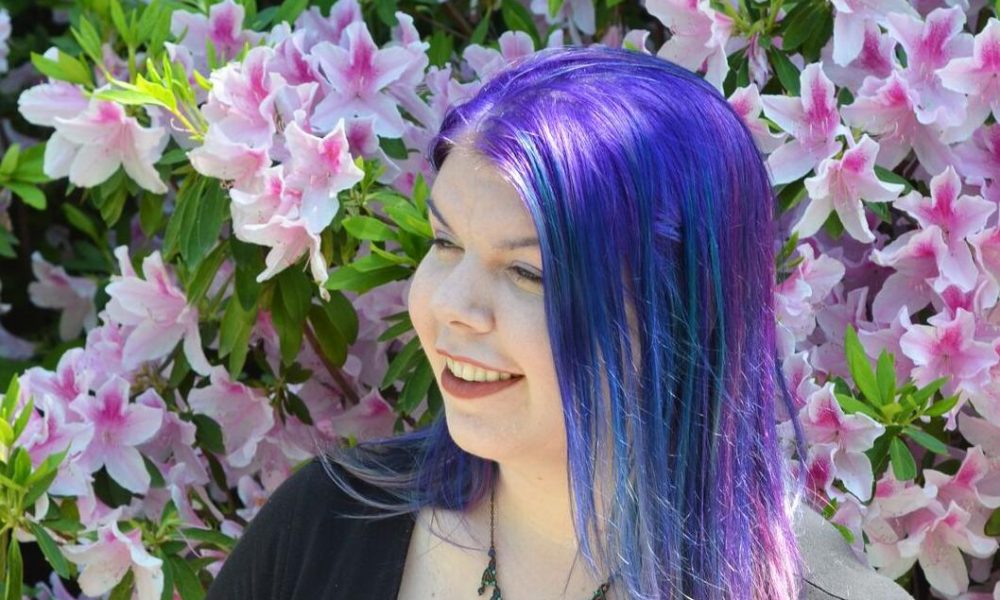 Today we'd like to introduce you to Melanie Gruben.
Melanie, let's start with your story. We'd love to hear how you got started and how the journey has been so far.
I picked up guitar and started songwriting when I was 12. Nervous appearances at open mics eventually led to meeting mentors, which led to shows and shows introduced me to people with Bigger Things — like recording studios. I put out my first album at 16, toured a bit, and studied music at Richland College. During this time, I built and lost a relationship with the magical world, which would prove to be in close tandem with my relationship with music. The harder I worked to maintain my connection with things mysterious and beautiful, the more abundant good content was. The more distance I chose to put between us, the more frequently I walked away from half-finished works in frustration.
In 2016, I had one of those make-or-break times in my personal life and began some very messy self-reconstruction. I forced myself to write music. The first original song I worked on in this time was called "Bansidhe," (modernly "banshee") which used supernatural terms to illustrate feelings of shame and despair. The themes were dark, but somewhere within me was a small ignition. A candle lighting itself without a match, or a little green tendril pushing up through a wintry forest floor. I had touched on something glowing and pristine, but I didn't know what. I decided to follow the lights and wrote more of every theme in the song until a path formed.
The lights took me in the direction of singing about the Fair Folk, the Good Neighbors, known contemporarily as "Faeries."
Once I was sure what I was about, the creative juices started flowing like wassail at the winter solstice. It felt repressive to my spirit not to create. I read up on what the poets had to say about the Fair Folk. I wrote some words of my own. I wrote music for a full-length album — plus five songs, to leave scrap room. I gathered what I'd learned from the home producers I knew and built my own studio. Er — six times. I built my own studio six times. First five times was a bust. I ran 50 miles out of town to escape the ambient noise. My final studio location was on 40 acres in rural Texas, 10 miles away from a major road, in a loft with the AC off, squished between four upright mattresses with a heavy blanket canopy on top. (The Princess and the Pea imagery is not lost on me.) I worked my coffee job from four to noon, drove out of town to record for a couple hours, then did my best to head back to Dallas before rush hour. All 42 final takes took about 9 sessions.
After the successful launch of the album, venue owners were excited to have me play. One of the hardest things about being a writer is convincing people your work is interesting or important. It's one advantage cover bands have over songwriters. But the Wee Folk seem to have given me a doorway to people's attention and I'm very grateful for that. The hosts and venue owners who have me come to play are hospitable, and the connections they provide are profound. I have heard things from audience members in playing this music more moving and magical than anything I've found on bookshelves. These are real people talking about surreal things.
And through this journey, I have reconnected with the magical world. It's as much a private journey as one I am able to share with anyone who is interested in the same stories as me. Strange things have gone right with this path of lights. I can't explain all of it, but I can be thankful, and continue following this pixie trail until the next chapter.
Has it been a smooth road?
There have been some major hurdles in my journey but overall I'm grateful. The support I've received from friends, family, business contacts and total strangers has been overwhelming. I think many people hold a value of wanting young people's dreams to come true and wanting art to be in the world, and I've been lucky enough to receive some of the resulting generosity.
As for common challenges, a lot of it is internal. Ego is sort of a necessary element of performing, but it can be a problematic one when it comes to your musical development. The ego avoids things that make you feel less than perfect. Sometimes, you'll get into a comfortable spot with your skill level, and want to stay there. Fight it. Improve. Hang out with musicians that you're embarrassed to be around because they're so much better than you. Learn from them. Then when you're the best, find a new group. Not only will you be a better musician, you'll contribute more to society as newer musicians seek you for mentorship.
There's also the Diminishers — some inward, some outward. Your fears may tell you you'll never be good enough so you might as well not bother creating. The only thing that makes this voice go away in my experience is more creating. But people in the world may try to knock you down a peg, either because they're threatened by your potential, or because they are trying to protect you from the heartbreak of "not making it." Most musicians never make a comfortable living at JUST music. But this should not disempower you from throwing your soul into it. There is a place in the world for every kind of creator. And if you can perform at weddings on your summers off or pad your vacation fund with royalty checks from your songs, that is still a victory. And full-time musicianship is still possible. It's just important to ask yourself what you are willing to sacrifice to be there.
We'd love to hear more about A Faery Song.
I pitch my sound as "sweet-voiced alto with a warm guitar." But really my faerie show is made to be an experience. I try to get my shows booked in what I call "intentional venues." It's the kind of spot where I believe the lore will be able to weave the spell on the room. Libraries are perfect for this, house parties, themed festivals, or any listening room setup. A Faery Song, when it's doing its job, makes people giggle, blush, wince, and feel like they are being spirited away into another time and place. Faerie stories talk about "the in-between times," like dusk and dawn when the Fae are most often afoot. My intention is to give people permission to feel "in-between" themselves; at once sitting in a chair and also somewhere very far away, wherever that may be for them. The show also lends itself well to banter and audience participation, and I always know whom in my audience reads books based on the laughter. Overall, I've found performing faerie music a very unifying thing. It's an understood theme that has a way of bringing a room together.
We're interested to hear your thoughts on female leadership – in particular, what do you feel are the biggest barriers or obstacles?
Our programming which tells us to settle is our greatest stumbling block. We're taught to peacemake, deflect, accept, be the adaptation instead of forcing our surroundings to change. We're taught temperance, patience, empathy, and putting others' needs first. These are the virtues we are handed, but they're rooted in a culture of unreasonable self-sacrifice, and they don't lead us into recognized positions of decision-making. I think we need a more passionate rejection of circumstances which don't suit us. I think more "No," more often, louder is what is going make the most change. If it doesn't change the world, it will at least empower us, and taking on a world that hunts and reduces us will become a different story.
Pricing:
CD Download from Bandcamp – $12
Printed CD from Kunaki.com or in person – $15
Contact Info:

Image Credit:
Katie Tinch, John Beckett, Bonnie Lynch, Alicia Holston, Bonnie Lynch, Bonnie Lynch, John Beckett, Bonnie Lynch
Getting in touch: VoyageDallas is built on recommendations from the community; it's how we uncover hidden gems, so if you know someone who deserves recognition please let us know here.