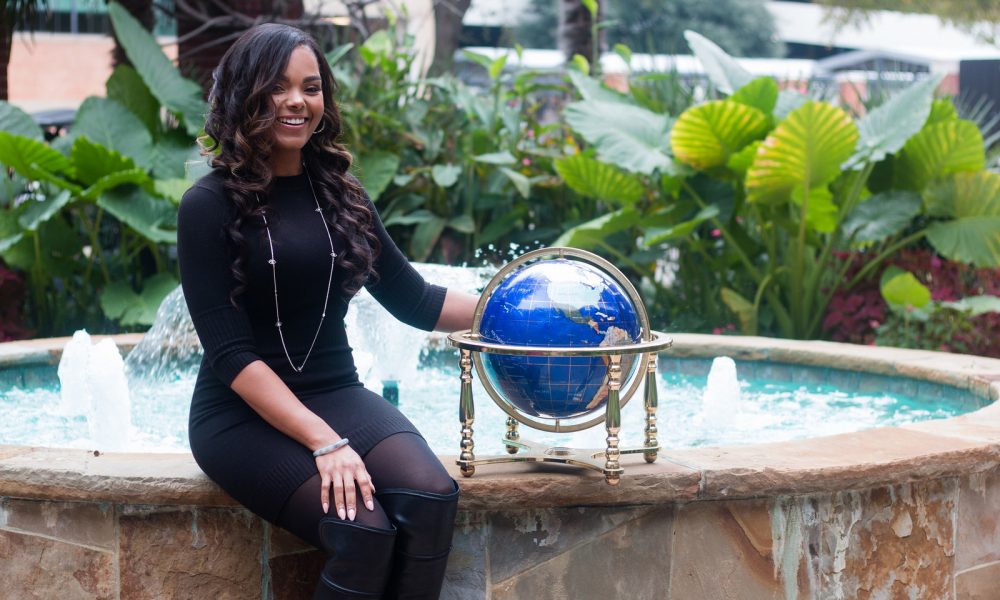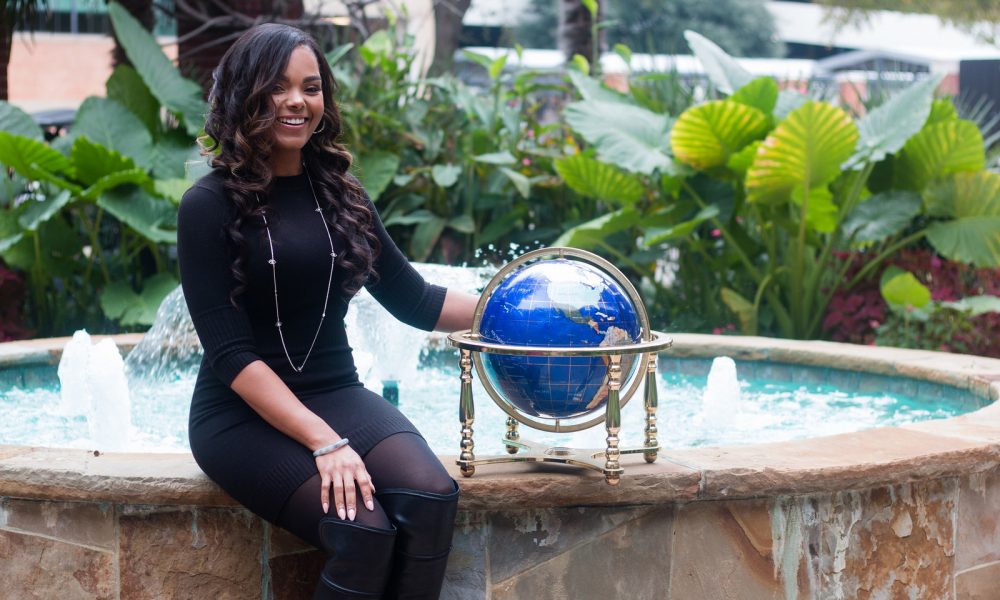 Today we'd like to introduce you to Tani Lamb.
Tani, please share your story with us. How did you get to where you are today?
Once upon a time in the mountains of Eastern Kentucky, there was a little girl who had a playroom furnished with a set of World Book encyclopedias, and a plethora of Barbie Styling heads. This was the beginning of my journey. I loved reading, history, and geography from a very early age. I grew up in the church, and the Bible comprised some of my earliest reading materials. The church was also the means for me to explore. I saw many states at an early age, due to traveling church revivals. Even though I was from a small town, I was exposed to mid-sized and major U.S. cities at an early age. This furthered expanded my young mind.
I loved to read because reading could take you anywhere at any time. One of my earliest text that I read was the King James version of the Bible; not the easy-to-read NIV version. After navigating my way through the 17th-century version of the Bible, I felt I could take on just about any type of literature, and I did. My next genre of literature was mythology. The Iliad and The Odyssey were two of my favorite books, and I extended my outreach from there. Greek, Roman, and Egyptian mythology were my favorites, and my World Book encyclopedias provided the extra background material and knowledge that I craved. These early quests for knowledge birth an adventurer and world traveler.
I believe that early exposure to diverse environments and access to books is essential to providing optimistic options for children. Millions of dollars are not necessary to stimulate learning and awaken creative possibilities; it only takes books. Books are free and the power of words can change a life forever.
My early travel and reading motivated me to move around the United States, living in five different states before finally settling in Dallas, Texas. Once I settled in Dallas, the world was my oyster, and faraway places were the pearls; the many places I had only read about on the lifeless pages of books. This extensive trek around the world is what prompted me to start Lambchop Publishing and the "Travel with Tani" vlog. I want to inspire individuals to live their best lives and realize there is more to life than what you see in front of you.
We're always bombarded by how great it is to pursue your passion, etc. – but we've spoken with enough people to know that it's not always easy. Overall, would you say things have been easy for you?
No, my introduction to the publishing world was quite rocky. I entered the publishing arena with optimistic intentions; that of entertaining, educating, and encouraging children. My initial contact came with impressive recommendations, but I did research to confirm. The information superficially checked out, so I proceeded. Even when individuals come highly recommended, you have to vet more, and even then, bad reviews may not be available. The individual had advertised them self as an expert but was merely an amateur. The individual did possess little knowledge in the publishing field but had failed to keep abreast of changing rules, regulations, trends, and requirements.
I was writing a children's book, which contained illustrations and graphic art. Everyone has a limit on their skill set, and no one can do everything. I think to be successful, you must know your limitations; what you can and cannot do. If layout and design is not your area of expertise, you should hire a qualified and skilled graphic artist to handle this part of your business. You should avoid allowing your individual pride and monetary gain to cloud your judgment and the quality of your work because your brand's reputation will suffer. This particular individual was not proficient enough to execute the final phase of my book production, and the second graphic artist made the book better, but it was still imperfect. Avoid dealing with individuals who are not proficient. Only after I hired Malina Obrien, did my book's vision come to complete fruition. Malinda is professional, timely, highly-skilled, professional and meticulous. Malinda was my light at the end of my self-publishing rainbow. She is available for freelance projects. Her website is www.malindaobrien.com.
No matter how many obstacles come your way, do not give up. Release the frustration via a positive channel e.g., cardio exercise classes, Pilates, or a few good screams in seclusion; then pony up, find a solution and move on. The journey is by no means completely smooth, but the bumps make you stronger and help you learn.
Another piece of advice is to follow your heart. Do not let people place you in a box. I have learned that many of the restraints that people place on you are due to their own insecurities and their self-inflicted limitations. They project their doubts and cultural norms onto you. You are your own individual, with your own path and individual vision. No one can see what you have envisioned for your life. Do not worry about them, live your best life with no regrets. My motto is not to ever have to say, "I wish I had…" and as of now, I have not had to utter those words.
We'd love to hear more about LambChop Publishing.
Travel! First and foremost, I love to travel. I eat, sleep, dream, and breathe travel. Travel has been a part of my personality since childhood. I have journeyed to six of the seven continents and set foot in over 37 countries. This penchant for travel led me to write a series of children's travel adventure books entitled, "T Sees". The "T Sees" book series is the retelling of my travels through my eyes as a seven-year-old child.
Little "T's" first stop is the United States Virgin Islands. "T Sees an Island" was completed in 2016. I am now working on the second book in the "T Sees" series, "T Sees a Pyramid"; the setting is in the country of Egypt. I like to remind people that Egypt is the country in Africa, and Africa is a continent with 54 countries. Maybe when I finish "T Sees a Pyramid" my hashtag for the book will be #Africaisacontinent, just for laughs. My motives for writing the "T Sees" book series is to make geography and history fun adventures for children. Unfortunately, in America, geography is not a priority, but the next generation will have to realize that the world is bigger than the United States. "T Sees a Pyramid" will be available this fall, 2018. I love writing and sharing my experiences with children and adults, alike. I am blessed that I was able to find a professional, talented, and reliable illustrator, Marian Mekhail, to help me complete my dream.
My wanderlust bug has also inspired me to create a travel vlog on YouTube named, "Travel with Tani." "Travel with Tani" will also launch in the fall of 2018. My vlog is unique to me and my travels. I have done many solo trips, which prompt people to ask me a ton of questions. I have compiled a list of questions and will initially address common travel concerns for first time and rookie travelers.
I think one thing that sets apart my type of travel experiences is that I actually absorb the culture. Many of my trips were done as solo trips, which allowed me the opportunity to meet other tourists from around the world and local tourists. There is nothing wrong with traveling in a group, but I feel that that experience sometimes isolates you from experiencing the true culture; what the country has to offer. You saw the city, but you did not taste it. You touched the city but did not feel its soul. I think a trip should be more than pictures to post on social media; for me, It's the experience. A few years ago, for my birthday, I and a small group of three attended TIFF, The Toronto International Film Festival. We had a fantastic trip. We saw movies that went on to become blockbusters, partied, and enjoyed Toronto's finest restaurants. The experience was perfect. About a year later, a group member called and wanted to know if I had any pictures. I had about five pictures and two were of random celebrity spotting. We had such a good time, we forgot to stop the fun, pull out our phones and take a picture… imagine that.
I am proud that my children's book series and travel vlog will provide curiosity, courage, and knowledge. I have enjoyed exploring the world and I know how much those experiences have enriched my life. I love the idea of sharing and love to encourage others.
Do you feel like there was something about the experiences you had growing up that played an outsized role in setting you up for success later in life?
My family definitely influenced my success in life. My father's side of the family is very stern in nature and small business oriented. I received much of my early business acumen from my uncles. Family conversations were factual, educational, Biblical, and contained very little fluff. The tone of voice was always direct, with the intent of being straight to the point and accurate. I watched my uncle's open restaurants, landscaping companies, auto repair shops and build two-story houses from the foundation. I overheard conversations about fluctuations in business, the harsh reality of discrimination, and ultimately understood that if your business was to succeed, you better work, and work hard!
My family is not one that coddles or sugar coats facts, situations or mistakes. My mother, in particular, did not excuse or praise substandard work, below excellent grades or an untidy appearance. I remember a situation with my mom when I complained about getting a B when I felt I deserved an A. I was whining about how I thought my grade was unfair. My mother stone-faced looked at me and said "did you really do everything possible to get an A? Did you follow all of the directions? Do you really believe that you did your personal best?" I thought about it. I probably could have worked a little bit harder to get that A, and I accepted responsibility for my actions. My mom never allowed me to place blame on outside forces for my shortcomings. She commanded me to control my feelings and take responsibility for my work and my decisions. This has made me a little rigid in my work life, but I want quality results. I will redo the project, whatever it is until it is perfect or I feel I have done my best possible job. "That will work" or "That's good enough" are words that I despise. If I my name, or brand, is attached to the project, I aim for perfection. I understand that everyone's standard is not perfection, that is just my personal preference. Earlier this year, a friend asked, "Why did you redo the cover of your book? It was cute." I replied, "It was not perfect. I felt it could be a little better."
My mother also provided/allowed space for me to develop my independence and personality. She did not stifle my independence but encouraged that part of my personality. I do believe this is part of the reason I am a great self-motivator. I do not need a workout buddy. I am my best accountability partner. I do not want to disappoint myself. Once my mind is set, I am determined to finish. You learn to dismiss naysayers and keep your eyes on the prize.
Pricing:
"T Sees an Island" paperback is $12.95
"T Sees an Island" hardback is $20.99
Contact Info:
Website: https://www.tanilamb.com/
Email: info@tanilamb.com
Instagram: @tani.lamb
Facebook: Fan page; Tani Lamb
Twitter: @tanibelle1

Image Credit:
Adrian Stecker – Personal photo
Getting in touch: VoyageDallas is built on recommendations from the community; it's how we uncover hidden gems, so if you know someone who deserves recognition please let us know here.