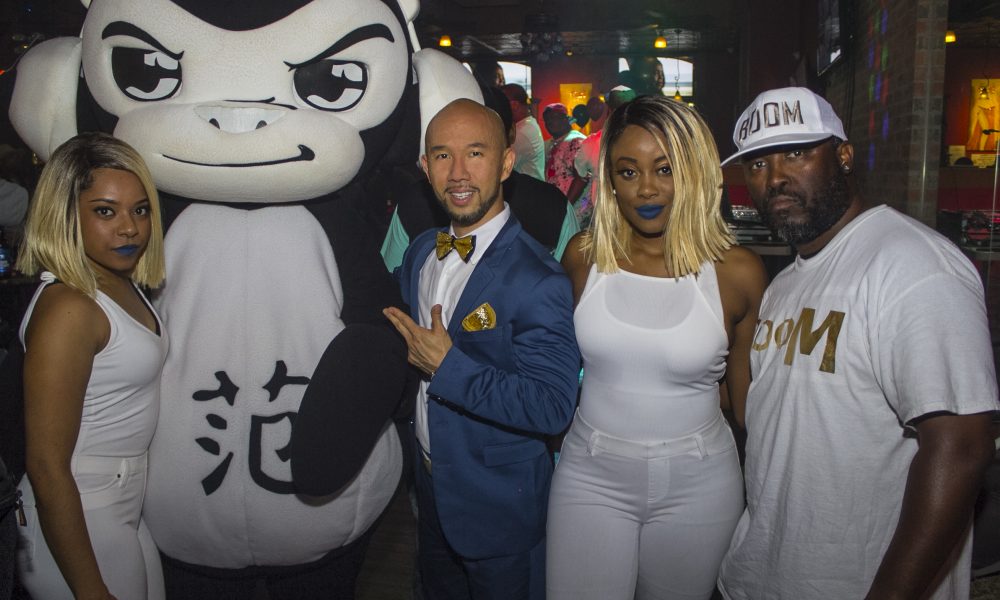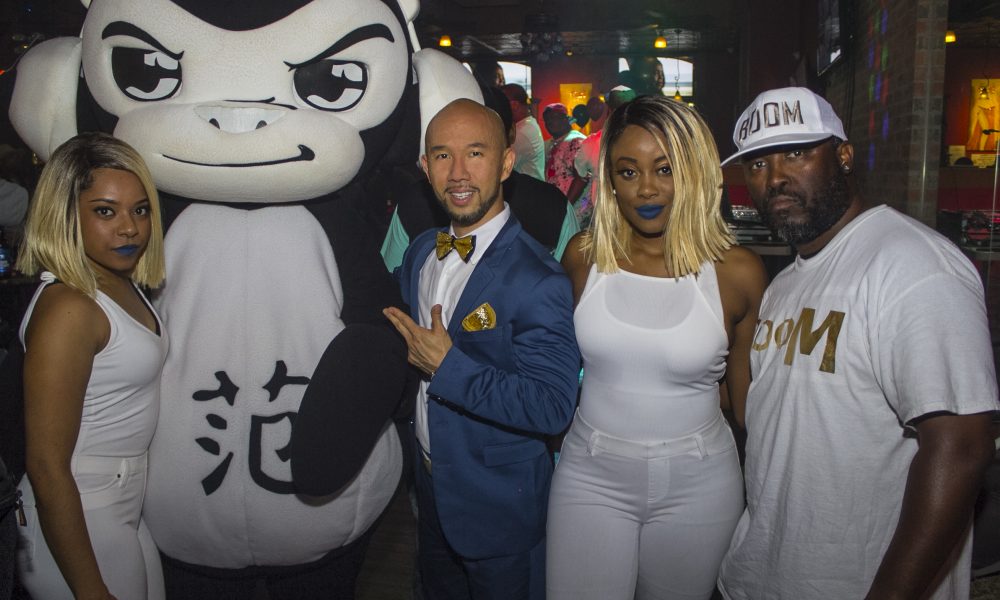 Today we'd like to introduce you to Chynaman Music.
Chynaman is a trend establishing American rapper/singer, songwriter, and record producer. As an independent musical artist, CHYNAMAN has been able to capture the attention of hundreds of thousands of viewers with his first single "Don't Wanna Trusta" quickly ranked more than half a million views on his dedicated Vevo channel. CHYNAMAN quickly followed up his swiftly acquired success with "Riddim of Love". His second single has been described as a combination of electronic dance music, pop, dancehall, and hip hop. "Riddim of Love" has a catchy melody and expansive baselines infused with positive social messages. Following the release of his third single this summer, "Let Me See It", a high energy Hip Hop/EDM Bounce track of Miami Bass and college drumline. So, track is guaranteed to get you dancing where ever you may be. CHYNAMAN's rapid rise allowed him to work with other well-established Hip Hop artist such as Ying Yang Twinz, Gorilla Zoe, Lil Flip, King Ashoka, and Paul Wall.
CHYNAMAN's show is a complete package filled with high energy, Las Vegas styled performance which uses the fusions of international and electronic sounds into the popular genres such as hip hop and pop. His shows are not only proved to be entertaining, but a complete memorable experience, which makes his fans/audiences coming back wanting more. Have you had the CHYNAMAN experience yet?
Can you give our readers some background on your art?
I believe that my art and creativity come from the diversity of music that I listen to and the different people and cultures that I am around. This diversity allows me to see our world from a different perspective aside from what the majority of society sees. Normally, in my music I take a particular subject of life or a story of my life and try to paint a vivid picture of the experience through the creativity of words. Sometimes, it may be about having fun in life and sometimes it's about subjects that no one in society really wants to address. All in all, regardless of what the song may be about, it's about sharing your personal experiences in life. I've had many fans come up to me telling me how much they love the music and how much they relate it.
The beauty of music is we can all relate somehow and that we are never alone in this world. In my last album, In the creation of my first album, #BelieveinYou there were so many people telling me how the album should be, what songs I should and should not use, and how I should sound. #BelieveinYou it took me years to complete because I had built up the confidence and courage within me, that I was good enough to do what I do. Once the timing was right I was able to build confidence within me to do what I felt was the perfect depiction of who I truly was. What I learned and hope to pass on is this. People will always have an opinion of what they think is right, even though, they may have no experience in that field. As long as you believe in yourself, stay consistently moving, and patient everything will all fall into place when the time is right.
If you see the cover of my album, #BelieveinYou it looks as someone is splitting me in half and inside is a black and white monkey. I've always been an artist since I was young and definitely wanted to create something memorable that would make people think and wonder. The meaning behind the artwork is saying that Kiko the Monkey is my alter-ego when I am performing on stage. He is energetic, playful, and fun. I'm not saying that I'm not, but when I'm not performing or on stage I'm normally laid back and chill.
As a music artist I want to be able to relate, inspire, and motivate all my fans in a positive way. Not through the materialistic things that I may possess or the lifestyle that I may live, but for them to believe in themselves that anything is possible if you #believeinyou and have faith.
Do you think conditions are generally improving for artists? What more can cities and communities do to improve conditions for artists?
I honestly believe that it is harder than it was in the past because of availability of resources to create music and distribute it through a vast market with such low costs. Society has made us believe that all it takes is to create one song, post it on SoundCloud and you will become famous with minimal finances and struggles. The music industry is so saturated with people who are creating half fast products/music that all sound the same. It seems that as generation pasts we all become sheep's and followers. That we do not have the courage to be different. To be original because being original doesn't give you play, rotations, or fans. In my opinion, I feel that those who choose to do the same style of music as what is being played now don't have faith in who they truly are and so it's easier to just follow what the majority is doing.
Let's be real. Many of us have to leave where we live or from in order for us to succeed because our city would rather support and hire those who have made it rather than their own. Once, we make it in another city, our city then welcomes you back with rejoices and praises. It's sad, but the truth. I feel that cities like ours can help encourage and support music artists like us by giving us more opportunities to perform in venues or festivals that allow us the necessary exposure to become great. Also, to not base our value through the numbers followers and engagement on social media. Don't believe half of what you hear, read, or see.
What's the best way for someone to check out your work and provide support?
Support the NEW Album: #BelieveinYou
Google Play: https://play.google.com/store/music/album/CHYNAMAN_BelieveinYou?id=Bsx3oxrgedkjodg6nqufb2mkmie
iTunes: https://itunes.apple.com/us/album/believeinyou/1349037299
Spotify: https://open.spotify.com/artist/23YjY44pGZc8xRktagFKna?si=ZINB6eAtRouW-CgawQ5NA
Contact Info:
Image Credit:
Klicks Photography, Lori Gutierrez Photography, John Sueong Photography.
Getting in touch: VoyageDallas is built on recommendations from the community; it's how we uncover hidden gems, so if you know someone who deserves recognition please let us know here.