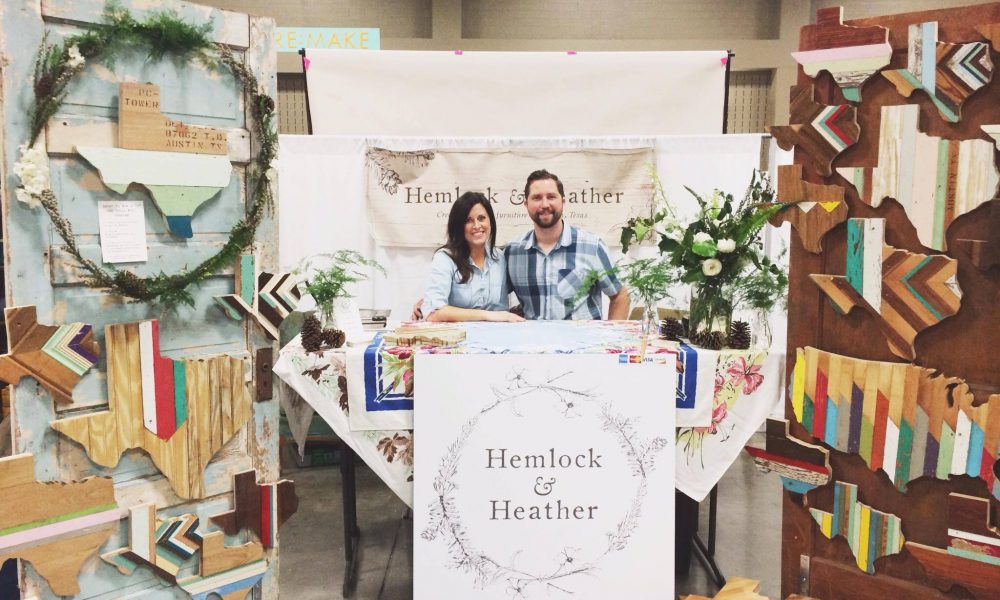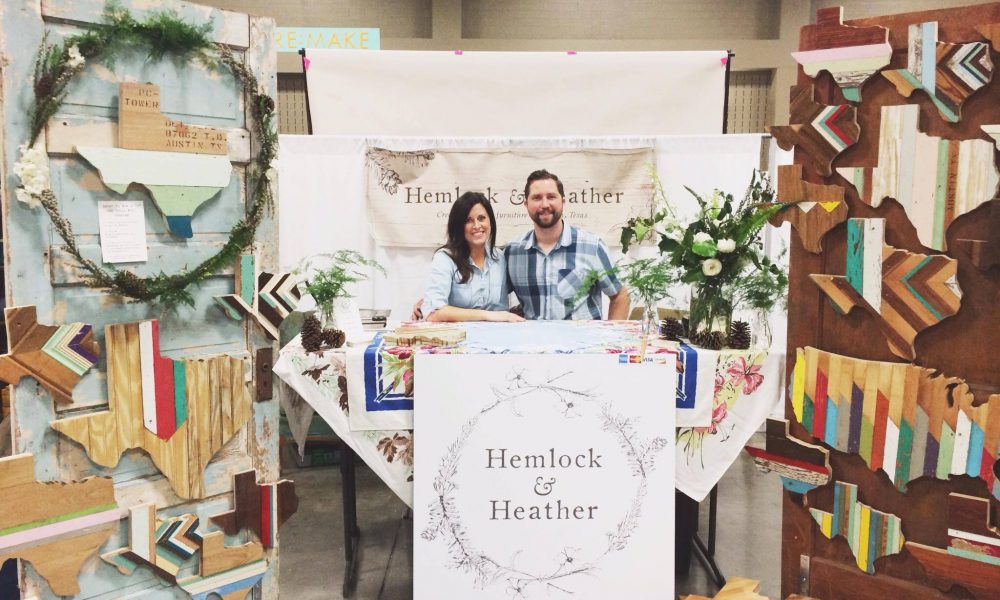 Today we'd like to introduce you to Kelley and Kris Denby.
Kelley and Kris, please kick things off for us by telling us about yourself and your journey so far.
In 2012, we initially started H&H to make ends meet while Kris returned to school to complete his degree at UT-Austin. We were down to one income and wanted to dream up a creative solution for him to earn an income without it interfering with his school and study hours. As with all our life-changing decisions, we decided to start a small woodworking/furniture refinishing business over margaritas at Matt's El Rancho. We were inspired by the concept of working for ourselves and creating together as a couple. Kris and I have always dreamed of having a certain lifestyle, which would lend itself to being family oriented and put us in charge of our day-to-day work life.
The pivotal moment for our business was when we held a fundraiser for my hometown of West after the fertilizer plant explosion in April of 2013.
We decided to enter a small reclaimed Texas wall hanging into the silent auction and were surprised by the positive reception we received. A few months later, we were selling our reclaimed Texas Wall Hangings in a local South Lamar shop, and shortly after that, we were picked up by West Elm to join their LOCAL initiative. It all started with receiving some enthusiastic feedback from people who were not our friends or family, which gave us the confidence to move forward.  We truly cannot believe that H&H is still around after six years, but we're extremely excited about what's in store for not only the rest of 2018, but the next five years, both personally and professionally. All we can say is how grateful we are for the continued support from our customers and clients and we hope that people will be pleased with what's to come.
Can you give our readers some background on your art?
Kris and his son, Ethan truly come alive in the shop when they are given complete artistic freedom to create at will. For 2018 we aimed to switch some of our designs up a bit and create a new and fresh offering to our online customers. We absolutely love it when we're faced with a new custom opportunity, like the large wall art installations we've designed and built for West Elm-Austin and West Elm-San Antonio and two of the Lululemon stores in Austin. When we're given just a little bit of inspiration, Kris and I will sit together and both sketch out what's in our heads and then Kris will fine tune with his building knowledge and expertise.
We recently designed and built a large piece for a new client and old friend of Kelley's and we're excited since it will be another one-of-a-kind wall installation, one that we will soon offer to our customers on our website. For us, the most important aspect is to keep creating, keep dreaming up new ideas, and stay in our own lane. As creatives in this modern age of social media, it's easy to get distracted by what others are doing, but we encourage one another to keep our heads down and keep the following mantra on repeat in our heads: "Comparison is the thief of joy." We never want to forget our Texas roots and are eternally grateful that our state shaped wall hangings are consistent and reliable sellers for H&H.
In your view, what is the biggest issue artists have to deal with?
We're lucky to be living and creating in a moment of renewed interest in handcrafted products. Between platforms like Etsy and Squarespace, where artists and craftspeople can graphically present their work directly to consumers, and social media like Instagram and Twitter, where craftspeople can build followings and engage directly with potential customers, there are no shortage of opportunities for people wanting to create and sell handmade work.
One of the biggest challenges we've found is trying to strike a balance between creating new work and recreating the old. As an artist or creator, finding a market for your work is vital if you want to make a living doing what you love. But once you've found that audience, it can be tricky trying to navigate how much time and effort to put towards filling the demand for work you've already found an audience for and producing completely new works that fill the artist's need to tinker and create.
We don't do this work just for money – we need it just like anyone else needs it – but money isn't what inspires art. What inspires a person to spend nights and weekends in cold or hot garages, hunched over kitchen tables or laptops, or in dank basements is an irrational need to see the thing that person can picture so vividly in his or her mind realized and made whole in the real world. If we only do the thing that sells, we risk killing that part of ourselves that lives to try and fail and try again and succeed.
What's the best way for someone to check out your work and provide support?
Online Retailers
West Elm: Best of LOCAL
Texas Highways Magazine
Texas Retailers
Austin, TX – West Elm at 5th and Lamar
Dallas, TX – West Elm at Mockingbird Station
Denton, TX – Norman Roscoe
Fort Worth, TX – West Elm at West 7th
Houston, TX – West Elm at City Centre
La Grange, TX – Prickly Pear
Plano, TX – West Elm at Legacy West
Round Rock, TX – Vintage Fresh Design Co.
San Antonio, TX – West Elm at Pearl District
We have designed and built large wall art installations for West Elm (Austin), West Elm (San Antonio), Luluemon (Barton Creek Mall), and Lululemon (The Domain). The best way people can show their support is by sharing our work with their friends and family via social media. We LOVE seeing our work in people's homes!
Contact Info:
Image Credit:
Kelley Denby (all other photos)
Getting in touch: VoyageDallas is built on recommendations from the community; it's how we uncover hidden gems, so if you know someone who deserves recognition please let us know here.