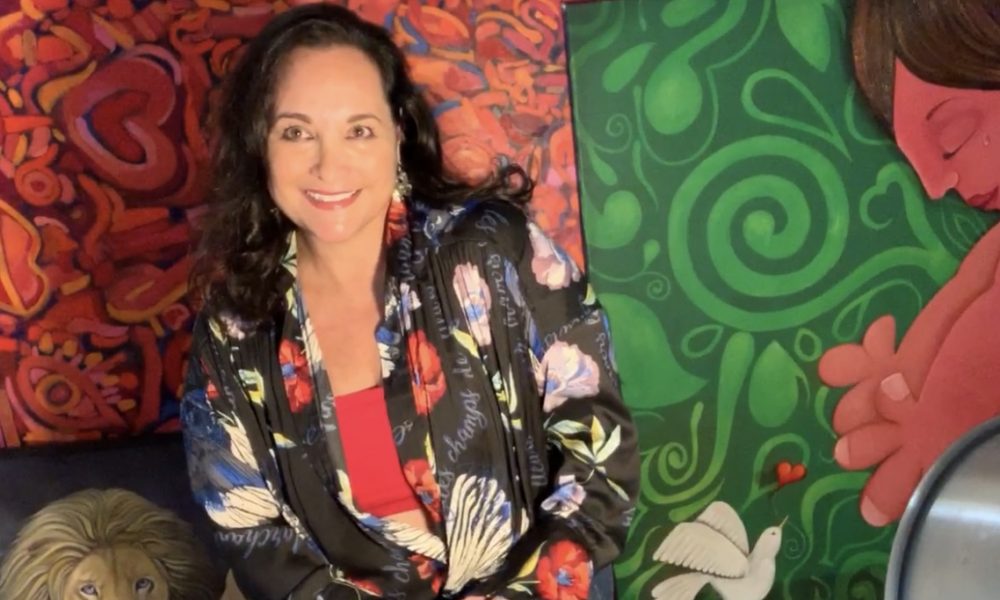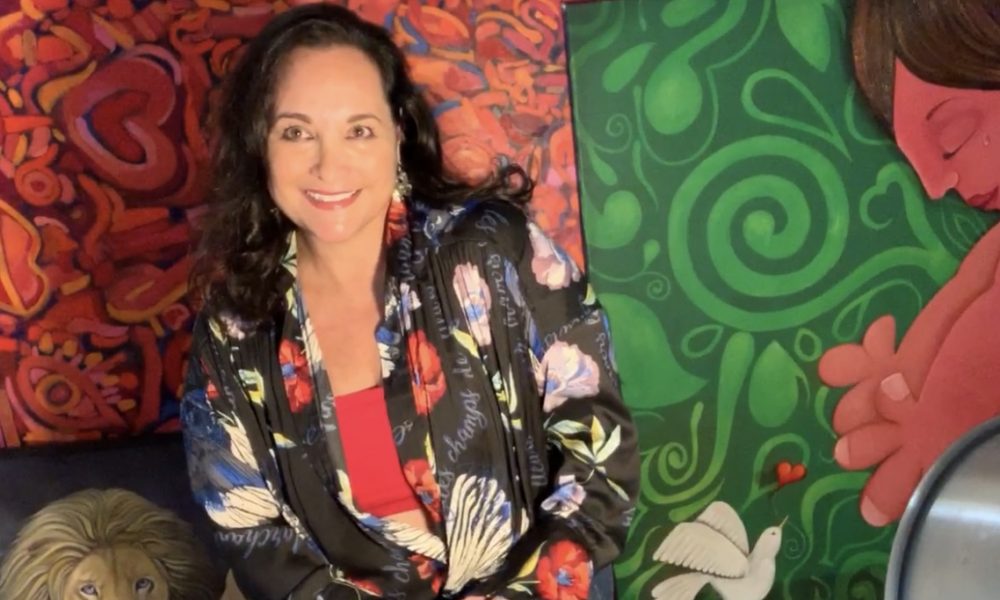 Today we'd like to introduce you to Leticia Herrera.
Leticia, we'd love to hear your story and how you got to where you are today both personally and as an artist.
I always dreamed I wanted to be an artist, but it was not until I had my first solo exhibition at the REGIONAL MUSEUM OF QUERETARO 17 years ago that I started to take myself seriously as an artist, that was when I truly believed that my dreams could come true. Yet, since then my story has taken many paths, some of them very good some of them not so much, and the road has not been easy. And along the way, I have found many sources of inspiration and many ways to continue painting, so I did paint for many years.
In 2007 I had to immigrate to the United States, and when I first got here, I thought I was lost. The beginning was very hard because I had to start from zero, in a city and in a place where nobody knew me. It took a while, but I found the strength and inspiration to start painting again, unfortunately, I did it because of the loss of a very close friend of mine, she died of cancer in only two months. That huge loss made me realize that time is so precious, and I asked myself…what if I had two months only? And that if you really want your dreams to be true, you have to follow them and make something about it, now…so I did it, I started painting again and reaching out to get my work known here. You have to follow your passion and your dreams now, not tomorrow.
At this moment I found myself in a very good point of my career and t I feel I am just starting! So I am very happy and looking forward to continuing adding to my art story.
We'd love to hear more about your art. What do you do? Why? And what do you hope others will take away from your work?
I paint from the heart. I truly believe in the kindness of humanity. I believe that our diversity is what makes this world interesting. I consider myself an expanding artist because I believe we are always transforming. So the transformation in my work has everything to do with this fact.
I believe art brings joy to our souls and take us places that we never thought they existed. So through my work, I want to transport you to the magical places of my imagination.
From abstract configurations of colorful structures to figurative stories of both color and monochromatic compositions, and recently to paths that will take you to your ultimate happiness. At times very emotionally profound and at times very naïve and spontaneous.
Yet all of them inspired by the beauty of the universe, by my colorful and passionate roots, my strange and unique way of experienced life, and most important for the love that surrounds my existence. Without these sources of inspiration I think I could not paint and I could not deliver my message: That of love, passion, hope, joy truly from the heart.
Do current events, local or global, affect your work and what you are focused on?
Artists are always aware of the world. I think the role of an artist doesn't change because through history I think artists have the same purpose, the purpose of creating art. Artists are here to create works of art weather is to create beauty, or to send a political message, or to tell a story, or to make you feel happiness or sadness or fear, or to bring you to places that you think they never existed. So their role is the same, but the message is different.
Saying that I can tell you that I am always inspire or affected by the international, national and issues around me. An example of this is that I created one of my series "My Perfect World" base on the fact that I was so affected by all the negativity I heard in the world that I decided to create a positive, beautiful, safe space, and a message was opposite of the horrible news I was hearing every day! And this art has given people and more specifically women a feeling of joy. So in many ways, it does, but most of the time I tried to stay truthful to my sources of inspiration.
Do you have any events or exhibitions coming up? Where would one go to see more of your work? How can people support you and your artwork?
I am continuously showing my work in exhibitions. I tried to have a solo exhibition every year to show my new work. You can see all my work via my website and have all the information of my shows there as well. I am very active in social media. I have an art page and an Instagram account. You can find me at Leticia Herrera art.
Artist are always looking for support from the people. There are many ways that people can support my art. You can support my art by following me and sharing my work and going to the shows. You can recommend my page to other people that may be interested in art.
Contact Info:
Image Credit:
Leticia Herrera
Getting in touch: VoyageDallas is built on recommendations from the community; it's how we uncover hidden gems, so if you know someone who deserves recognition please let us know here.