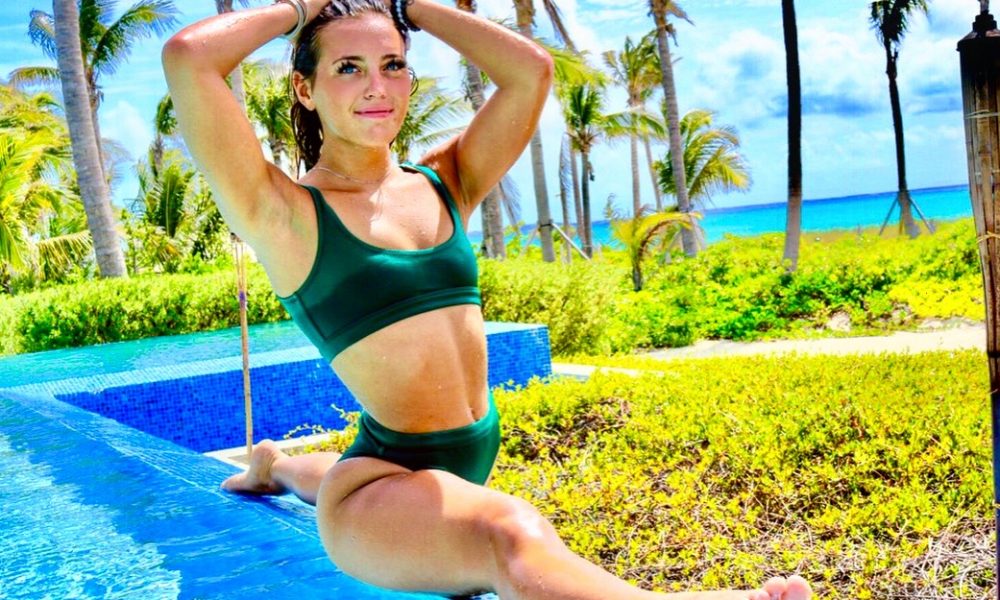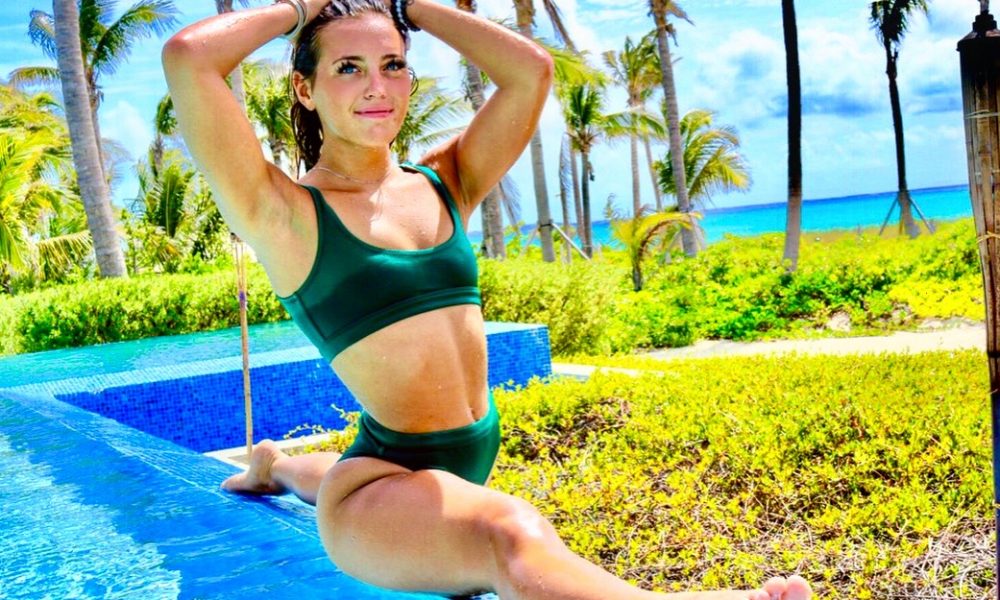 Today we'd like to introduce you to Tatum Talley.
Tatum, please share your story with us. How did you get to where you are today?
I grew up in a small town half an hour out of the heart of Fort Worth called Rhome, Texas. I can honestly say in high school, I had the ideal life. A full and happy beautiful family that has had so many blessings the Lord kindly graced us with. I hate this word now, but life was truthfully was perfect. For over the past year and a half, I have been struggling through the stages of grief due to the tragic and unexpected death of my father Sean Talley. In March of 2017, our lives were forever changed. Our family at first seemed ruined, hearts were broken and people looked at us in a way that appeared as if we couldn't be helped. People were so giving and offering of their kindness that it became overwhelming. We were then a family of such ridiculous happiness to now hurt people consumed by brokenness as if it was all we knew. But that's what grief and loneliness try to do. They tell you that life will never be whole again. They tell you that life isn't all as it seems.
Today, my family and I have never had so much faith. We have never been so strong and so full of purpose. We are aware that the struggles we face today give us the strength we will need for tomorrow. I have personally learned how to transform my love for my earthly father into my Heavenly Father that gets to watch and guide me everyday. Now, I have my guardian angel always watching over me. Of course, we still struggle and are mourning over the loss. But we are so powerful with the Lord as our backbone. As we pursue our reasons to live for each and every day. My favorite verse is "let your light shine," that means we are all created with this unique and authentic light that is embedded inside of our souls. It's like a lightbulb that everyone gets to carry, to help lead each other and better one another. Although all of our lights shine for a different reason, when we allow our light to be at the fullest potential. We can light up the entire world.
Has it been a smooth road?
Life is not easy. But then again no one declared that it would be. Through your struggles, that is where you find your strength. We have to have gratitude for our weakest days, because without them how would we become grateful for our strongest moments. My advice to you is to keep on going. To never let anyone or anything stop you from what makes your soul catch on fire. YOU were made for more than social media accounts you for. YOU were made for more than your scars have left you feeling alone for. YOU were made to shine. If you are just starting your journey, and feel as if you cannot see the finish line. That is okay. Life itself is your journey. I feel as if one of my personal struggles with social media is to look at women who are already "there," and tell myself you will never make it. But don't you think those women had the exact same thoughts? We all start somewhere. We all are in different locations of our journey. So, instead of focusing on your finish line, focus on today. Live for today. You seen guaranteed a tomorrow. You are only guaranteed this breath, this moment. Right here. Right now. So, live in it.
So let's switch gears a bit and go into your business story. Tell us more about the business.
I am a yoga teacher at CorePower yoga and that is my greatest achievement. The Westbend community in Fort Worth, Texas has helped save me from one of the darkest moments in my life. Yoga has taught me to live for my purpose, to live for and love people and help them feel their most beautiful and confident self. Yoga has taught me what it means to love myself for who I am. Not for who anyone claims that I am. The team that stands next to me at CorePower shares a similar passion to help spread the love of yoga throughout our wonderful community. Their passion is so driven that I am constantly inspired from the moment I walk into the studio. Even on my worst days when I feel as if I have nothing to smile about, the moment I walk into the studio and see the first smile all of my horrible day disappears. What sets me apart from others is my ability to love without even knowing another person's past. I don't care what you have done nor where you came from. I care that you are living with your heart and have the drive to make yourself better. I want to be here for that change and I want to encourage you to be different.
Do you have any advice for finding a mentor or networking in general? What has worked well for you?
I am involved in a church that has so many mentors that it's unbelievable. So many people that are always asking how I am and expecting an answer more in-depth than "good." As well as multiple yoga teachers that I am always learning a multitude of life lessons from. My advice for finding a mentor is knowing that you are never alone. There is someone out there that wants to hear your story and be there for you. Try to avoid shutting others out in the fear of not being heard. There is someone for you that is waiting with open arms. Never forget that.
I also believe in counseling. I feel as if it can have a negative stereotype but in reality, it's okay to not be okay. It's okay to allow a professional to listen to your imperfections and show you that they're beautiful.
Also surrounding yourself with friends that want the best for you is huge. It's okay to not have many friends when the ones you have by your side are real and true. Friends should always be there for you and available to lend an ear when you need help. Bottling in your emotions is unhealthy and will lead to isolation. I encourage you to let yourself be heard and seen. You deserve it.
Contact Info:
Website: TatumTalley.com
Email: tatumtalley@gmail.com
Instagram: @tatumtalley
Image Credit:
Kurstin Grady, Mallory Isbell, Jordy, Sam Cheney, Lisa Talley
Getting in touch: VoyageDallas is built on recommendations from the community; it's how we uncover hidden gems, so if you know someone who deserves recognition please let us know here.