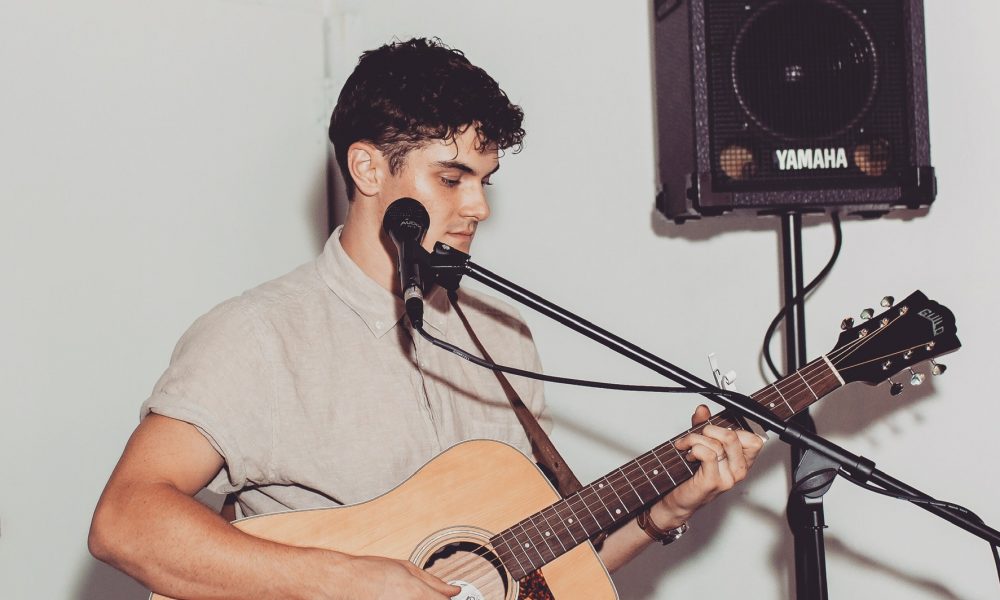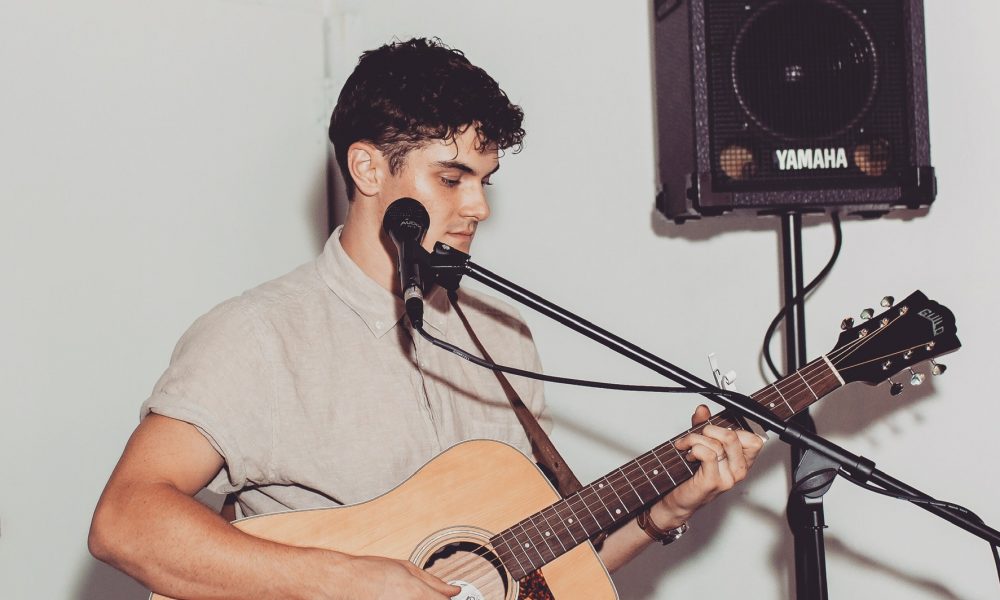 Hi Jacob, we'd love for you to start by introducing yourself.
My name is Jacob Utter, I am a musician and songwriter born and raised in Fort Worth, and I guess I'll start out by sharing a bit about how I got to where I am today and why I do what I do. When I was six years old, I lost my younger sister in a horrible accident, and from there, it felt like my life was just beyond my reach. I spent my childhood trying to get back on my feet and my whole family was reeling with the pain of that loss. You just can't prepare for something like that, and as a kid, I didn't have any of the tools to cope with the anxiety, PTSD, and scrutiny from my classmates. But as I got older, I found performance art through my church worship band and other ministry work outside of school. I traveled all over DFW performing skits and hip hop dances for Jesus, which is admittedly very embarrassing, and most of the evidence of it has been destroyed. Even as I learned to stand on a stage and put myself out there, I was totally crippled by a fear of failure and had anxiety attacks regularly.
However, one year when I was about 15 years old, I had a youth pastor that pushed my to conquer my fears, and it changed my life. He found out I could sing and decided to put me in the worship band on the spot. In a matter of 2-3 weeks, I was on stage with my guitar (that I could barely play), leading songs. I started to see fear for what it was, a weak thing that when faced, always backs down. So I fell in love with playing music and began songwriting shortly after. To this day, I am honing my craft, learning to craft my feelings into poetry. To help others process their pain and their perspective through my music, or that's the goal anyway. I am still nervous before every show, but my fear won't control me ever again. I hope people can learn from my weakness, to run toward their fears and push for the things they love.
We all face challenges, but looking back would you describe it as a relatively smooth road?
It definitely hasn't been an easy journey. I think my biggest struggle has been a toxic perspective on failure. Despite the pain in my past, my inability to move past my trauma and live life fully had been a crippling fear of failure. Or be viewed as a failure. But I am learning to see failure as an opportunity and not let that be my identity.
As you know, we're big fans of you and your work. For our readers who might not be as familiar what can you tell them about what you do?
I work as a live event musician but the songwriting is my first love. In all of my work, my goal is to use music as a tool to take a feeling or experience and make it tangible and accessible to an audience. Whether that is helping a bride and groom communicate the love, they feel with the witnesses at their ceremony or making the attendees at a party feel at home. I think Live music is often overlooked as the perfect catalyst for creating emotional atmospheres. The same goes for my songwriting, as I try to spend time on the feel of a song as well as the lyrical impact so that every part of what I was feeling and thinking at the time I wrote it fills the room when it's played.
I think that what makes me different from modern artists is my quest for pure collaboration. I believe that the future of music is changing the climate from a competitive and harsh environment to one where artists can work together for the sake of the art form. At the end of the day, each artist is looking out for himself, and as an artist, we are particular and temperamental with our mediums. I think that people will become tired of fighting with each other and see the value in a purely creative community.
Alright so before we go can you talk to us a bit about how people can work with you, collaborate with you or support you?
If anyone wants to collaborate, I would love to hear them out! They can reach out on my Instagram and send me a message, I am always down for a phone call or coffee to get to know other artists and their ideas. A great way to support what I do is just letting people know what I do! Visit my website and look me up on Spotify to hear some of my music. I am always booking weddings and other events and I appreciate any referrals. You can follow any updates on music releases and event dates through my Instagram. My music is crafted specifically for live performance, so coming to my live shows means the most!
Contact Info:
Image Credits
Katie Ellisor Selena Hope Eric Ewing Julia Alison
Suggest a Story:
 VoyageDallas is built on recommendations from the community; it's how we uncover hidden gems, so if you or someone you know deserves recognition please let us know 
here.