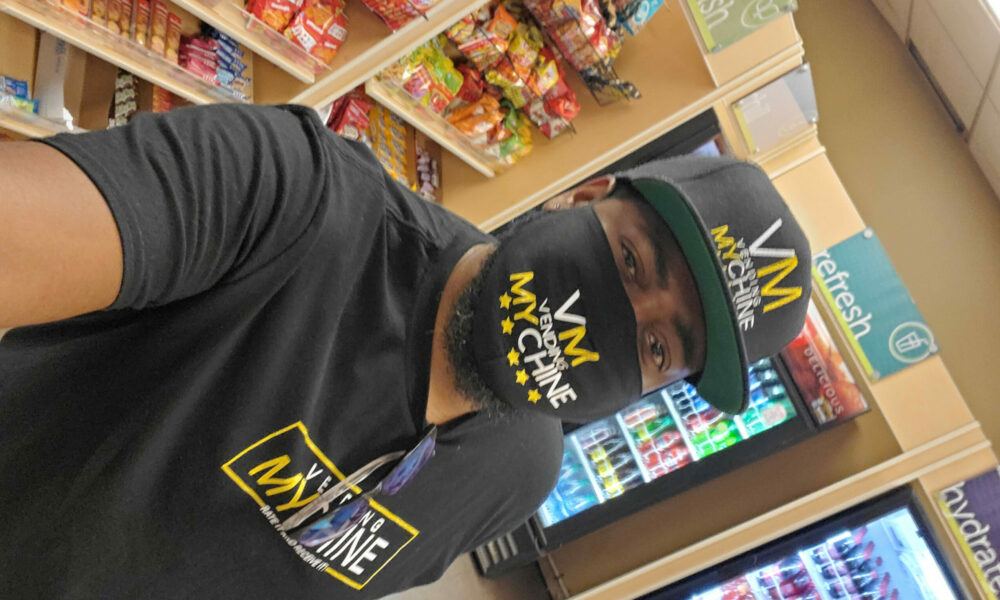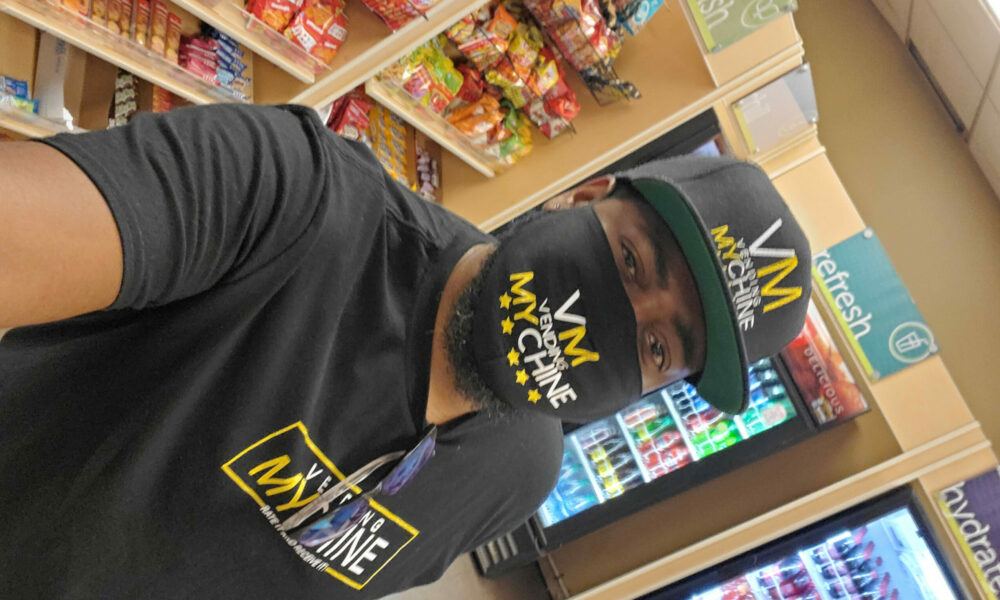 We are thrilled to be connecting with Demetrie King again. Demetrie is an Entrepreneur and is also a content partner. Content partners help Voyage in so many ways from spreading the word about the work that we do, sponsoring our mission and collaborating with us on content like this. Check out our conversation with Demetrie below.
Hi Demetrie, so great to have you join us again. For folks who might have missed our earlier conversations, can you please take a minute to briefly introduce yourself?
My name is Demetrie King. I am from Waxahachie Tx and the Founder of the company Vending Mychine. This mobile application is disrupting the vending industry by bringing the best win/win situation to consumers and vendors. Vending is a quiet but very lucrative industry. A lot of new entrepreneurs have created a side hustle by purchasing machines or micro markets to place in various locations and I am here to help their customer engagement.
What made you get into the vending industry?
That's a great question! One day while working in a corporate office setting I decided to do like most and head to the vending machine for my 3pm snack. To my surprise the vendor had just stocked one of my favorite things in the machine that day that was never placed in the vending machine before. I quickly inserted my money, purchased my snack and headed back to my desk. While walking back to my desk some coworkers saw what I had purchased and asked where they could do the same. With a smile on my face and happily explained that the vendor just refilled the machine with new selections. Thinking nothing of it I went back to my desk and enjoyed my snack. After clocking out that day, I happened to pass by the same vending machine and the row of the products that I just purchased from was empty. Immediately the idea came to me and the light bulb appeared. What if we could just tell the vendor what we would like collectively? Right then and there I started sketching drawings of how the app would work and asked multiple vendors how they would like the program to be setup.
How does your app work?
It's actually very simple and easy to use. I partner with vendors that provide a customized product selection list to upload to the app for any of their locations. Afterwards, they receive a sticker to place on each of their machines that has directions and a code to be entered into the app by their customers. Their clientele can then scan the QR code on the sticker, download the app, create a profile, and enter the code for each customized list to populate on their phone. Once the list loads they can rate the products using a 5 star scale just like they were rating an item on Amazon. The vendors then have real time analytics of what is rated the most and highest in each list to know how to stock the location properly.
What are the benefits of using your service?
We offer the best win/win situation since we are increasing the vendors revenue while providing excellent customer service to their clientele. Also, an added benefit is the consumer is automatically entered to win cash prizes just by downloading and using the app. We have done multiple cash prizes so far and once we start to really grow I will be giving away bigger incentives to have all consumers use the app. Nothing is better than having satisfied clients, increased revenue, and cash giveaways! We call it the win/win/win situation!
How will your mobile app change the vending industry?
Vending Mychine is not just bringing your favorite products to your micro markets and vending machines. We are here to save time and nothing is more valuable than that. Imagine the convenience of not having to stop at the gas station on your way to work/school because the products you love most are already at your fingertips. This app is giving you the time back that you didn't know you needed. Also, I hope it helps manufacturers know what the most requested products in a certain demographic would be while changing the packaging size to fit vending machines. This would allow them to sell more wholesale products to vendors in specific areas. There are so many new products coming out monthly in the snack/drink industry but no real insight of who will consume it the most before placing it at a location.
Who is your main customer?
Our actual customers are vendors that own micro-markets and vending machines ranging from 1-100 locations. We partner with vendors to help their bottom line while making their customers happy with the product selection. At this time we have over 300 vending machine locations and 4 micro markets in our portfolio while working with 34 vendors. We will be rolling out to our first college location here in Dallas, Tx at SMU starting August 2021. We hope to bring this to even more college locations by Q4 of this year. Also, I will be attending The NAMA Show 2021 in August as well which is the biggest platform to increase brand awareness about my company in the vending industry.
What problem does it solve?
We at Vending MyChine realized that customers need better options of what snacks they would like stocked in their machines. Our mobile application is the technology needed in the vending machine industry to provide the best customer service to each and every machine location. Our win/win situation between consumer and vendor interaction should change the vending industry! Now customers can customize their vending machine to exactly what they would like to purchase in the most convenient way possible. There is no longer a need to throw away expired products because they didn't sell at a location. Vending Mychine provides direct customer feedback to vendors on what products they like the most from each customized list created by the vendor.
Alright, so before we go, how can our readers connect with you to learn more and show support?
www.vendingmychine.com
www.facebook.com/vendingmychine
www.instagram.com/vendingmychine
www.twitter.com/vendingmychine
Contact Info:
Suggest a Story:
 VoyageDallas is built on recommendations from the community; it's how we uncover hidden gems, so if you or someone you know deserves recognition please let us know 
here.