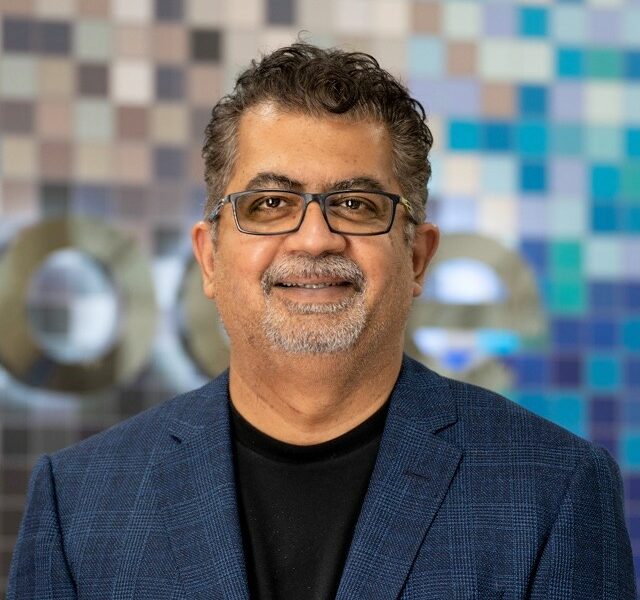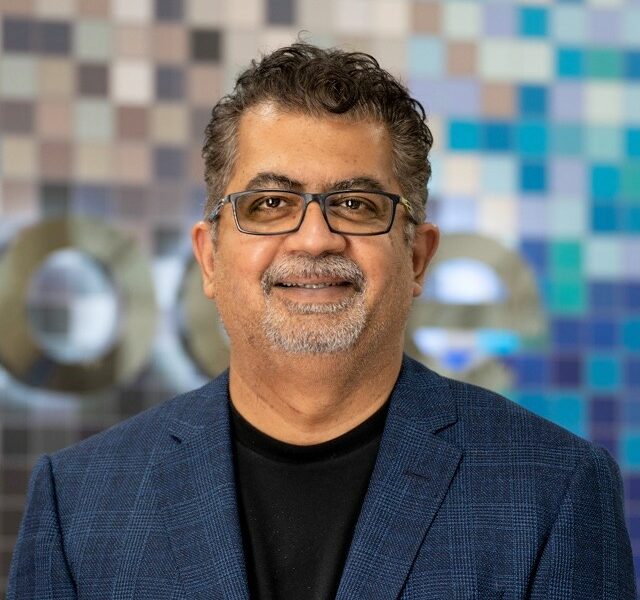 Today we'd like to introduce you to Abid Abedi.
Abid Abedi believes deeply in the adage that you are a product of all of your experiences. And, with a lot of planning and a little luck, you can achieve whatever goals you set for your life. 
Coming to the U.S. as a 17-year-old introverted student from a third-world country, middle-class family, life has a way of teaching you lessons you wouldn't learn otherwise, or at least, not as quickly or as intensely. Abedi came to the U.S. with little money and even fewer connections. He did, however, have one cousin that lived in St. Louis, MO who had managed to acquire some wealth. Abedi decided to pay his only distant relative in the US a visit. He asked his cousin if he could loan him $1,100 for college tuition. But his relative declined and put him on a bus to Columbia, Missouri where Abedi would soon be attending the University of Missouri- Columbia with the help of student loans. This experience with his relative affected Abedi deeply, and he learned that he would not be able to rely on others. He would have to make his own way. 
However, it wasn't all doom and gloom. Abedi looks back on his college years fondly as some of the best years of his life. However, Abedi watched as some college international friends with their newfound freedom 'blew up their lives' and realized that wasn't the course for him. He had to figure out how he was going to make a good life for himself and his future family. There were plenty of minimum-wage opportunities available, but he saw that he could make good money by doing bookkeeping and tax returns for others so he switched from an Engineering major to an accounting major. "The Entrepreneurial spirit was necessary," said Abedi. If he was going to create the life he envisioned, he had to make a plan and look for ways to push through the clutter and build his own success. 
After graduating, Abedi married his long-time girlfriend, Seema. Together they decided that she would finish her schooling, and Abedi would work to support them. By this point, he had already decided he wanted to be an entrepreneur. But it takes money to make money. So Abedi joined Federal Reserve Bank in their Management Development Program. Soon after he moved on to become the National Director of Tax at Payless Shoe source, and finally served as the Director of Product Development at a Software Company. He scraped and saved for years, driving a beat-up car, working towards his goal. 
His wife, Seema, had nailed down her first job as an investment banker and Abedi quit his job that same day. After years of saving, he had finally saved enough to start his entrepreneurial journey. Now that he could have some 'skin in the game,' he reached out to family and friends for financial buy-in on his first venture: Adea (Abid's idea). Using his accounting background, Abedi teamed up with developers to create a property tax system for corporations. But soon enough, like many young businesses, funds started running low. Abedi drew upon his entrepreneurial spirt once again and decided he would hire out his software developers as consultants to other businesses. He also utilized his software developers to take on system integration projects for other companies Growing to $134M in just 8 years, Abedi's venture Adea, became a global system integration company represented in Europe, the Middle East, and Asia. 
In 2007, Abedi spun off a portion of Adea and created 'Managed Staffing,' a staffing agency which he still owns today. Then in 2010, he sold the remaining portion of Adea. With a desire to diversify, he began projects in a variety of industries including in real estate with Plano Parkway Developments, Rosewood Preschool Academies in the Dallas/Ft. Worth area, Scarlet Wireless in telecom, and even an app service similar to Uber Eats called Ricit. Then, in 2015, Abedi had an 'a-ha! moment.' Through his experience working with a number of technologists, he recognized that many of them were lacking in interpersonal skills and other soft skills. He also saw how technology was rapidly weaving its way into everyday life and knew this was the industry of the future. But a bolt of lightning stuck when he learned that a close friend was teaching coding to young kids! He had never realized that these concepts could be taught to children and that parents were looking for this type of education for their children. And with that, iCode was born. iCode now has over 25 locations in operation across the U.S. and a few more internationally including in Mumbai and Mauritius. This young franchise is growing rapidly adding about 4 locations each month with over 50 franchisees sold across the US. 
Alright, so let's dig a little deeper into the story – has it been an easy path overall and if not, what were the challenges you've had to overcome?
Absolutely not. I've learned that about every few years, you can expect a large national or global event that will throw you off course. Y2K, 9/11, 2008/09, the Pandemic. But one thing I like to say is that fire is actually good for the forest. It kills off the old/dying brush and fertilizes for new growth. We have to learn how to look for the new opportunities that these situations present and innovate! Look at how the pandemic quickly pushed us all into a more digital day-to-day life. At iCode, we were an in-person, classroom-based brick and mortar business and we had to rapidly pivot to a virtual offering. Now that the pandemic is lifting and we are welcoming students back to our campuses, we still include virtual classes as part of our offering so students can learn in the way that best suits their needs. 
Thanks – so what else should our readers know about iCode School?
iCode is a leader in onsite STEM education classes for students in elementary through high school. 
As one of the few options that offer in-person classes, students will benefit from soft skills gained through the classroom setting. Students collaborate through hands-on projects and present their results to their classmates helping them to build important teamwork and critical thinking skills that will benefit them throughout life. 
Classes range in topics from coding languages like Java and Python, to video game development, web development, robotics, drone programming, and even digital arts! 
Students can choose courses based on their interests and schedule and parents will appreciate the budget-friendly options, too! 
iCode's in-house curriculum development team ensures that your child is always being challenged with hands-on, project-based learning using the latest technology. 
What makes you happy?
Winning! I have a very competitive spirit. I love waking up to challenges each day and then overcoming them. Setting goals and meeting them. It's what keeps me going. But equally, I love my family and I love seeing my children succeed. My wife and I also have a very active social life and we love spending time with friends or hosting a fun party. It's about finding balance between professional and personal. 
Contact Info:
Website: icodeschool.com
Instagram: @icode.school
Facebook: @icodecorporate
Suggest a Story:
 VoyageDallas is built on recommendations from the community; it's how we uncover hidden gems, so if you or someone you know deserves recognition please let us know 
here.