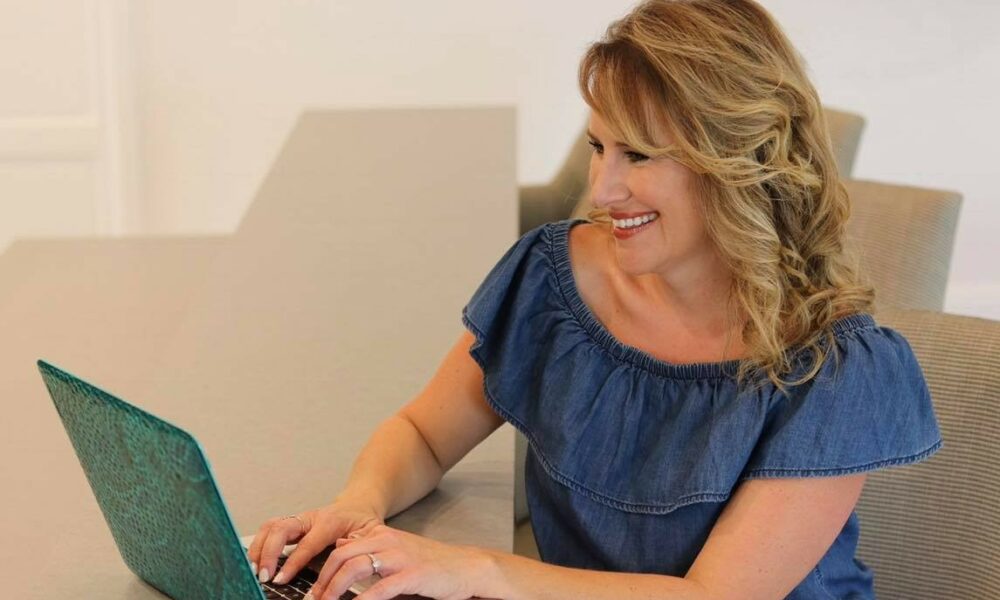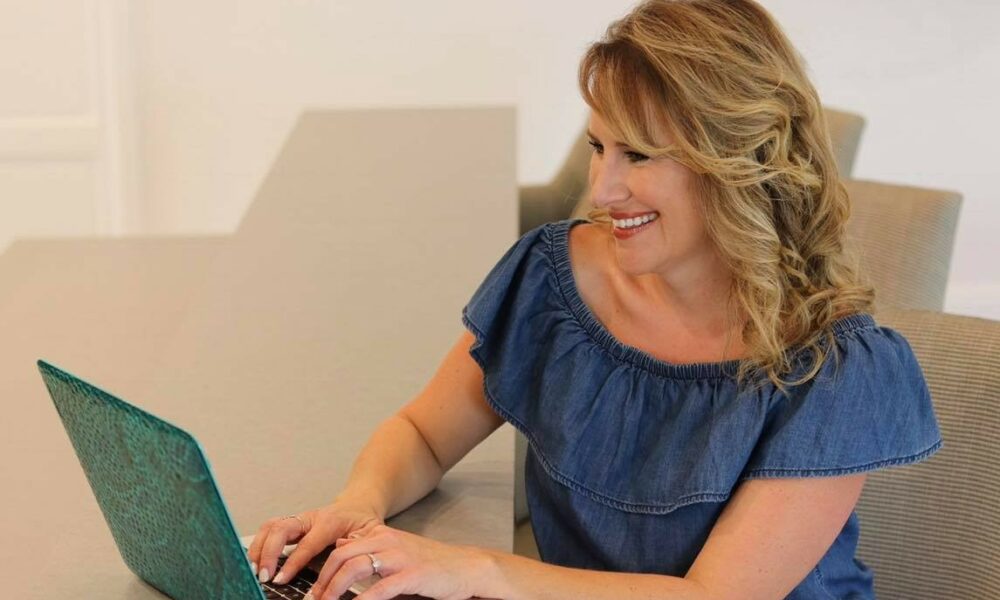 Today we'd like to introduce you to Jennifer Pickett.
Hi Jennifer, thanks for joining us today. We'd love for you to start by introducing yourself.
I remember racing around my backyard as a child wearing a nurse's uniform and a cape. I had a little medical bag, and I imagined how many people I was helping. Fast forward years later as I was deciding my career while in college. I knew that I wanted to help others. I always loved encouraging and educating. That is why I decided to become a Dietitian/Nutritionist. It seemed like such a practical way to help others… teach them about good nutrition. And seeing as my goal was also to get married and have a family, it seemed like a great way to help myself and my family be healthy so we could enjoy life. I became a Dietitian and even went on to receive my Master's degree In Human Nutrition.
I've now spent 24 years in the Health Care and Health/Wellness industry. I've seen suffering, struggle, triumph and loss. As a volunteer with a background in Oncology, I started a cancer ministry and a cancer support group. This was very much a full-time job as I helped families navigate a difficult cancer diagnosis. I think maybe deep down, I hoped my "good works" helping others would help prevent this awful diagnosis from hitting my immediate family. This, unfortunately, was not the case.
In September of 2012, I got the dreaded phone call that I never wanted to get. My mom was diagnosed with Triple Negative Breast Cancer. My heart sank. I knew that with this particular diagnosis, her treatment options were more limited, and it was likely to be aggressive. Add to that. She had a liver disease which made her treatment a little more complicated. However, my sensible, positive side kicked in and I was determined to help my sweet mom on this difficult journey like I had helped so many others. I would travel from Texas to Alabama and was there for most of her doctor visits. I honestly thought that this would be a tough road but that we would look back and say… "we made it through!" She received two rounds of chemotherapy and things began to spiral out of control. As a family, we started a nightmare that we had no idea how to navigate. Mysterious symptoms, unexplained health decline; even the doctors were stumped. Christmas came and went. My mom was a different person. So very feeble and her mental status changed dramatically throughout the day. She was admitted to the hospital on December 26th and was in the hospital for a full month. Her liver was failing her, and she was diagnosed with Hepatic Encephalopathy.
My sweet mom was only released from the hospital to go home on Hospice. She died three days later at the prime age of 66. Time of diagnosis to death was only five short months. I was devastated. But as most moms do, I concerned myself with my young kids and helping them grieve. Inside I was struggling with grief and depression and gnawing anxiety. You see I had always worried about my family medical history. I was well versed in disease and disease state management. My family's medical history was scary before my mom's diagnosis and then death. The anxiety about my health was overwhelming. But I wanted to do something about it.
I started analyzing my life and realized I had been living in survival mode. I was tired of not having energy. I was done with the weight refusing to budge. I absolutely knew that my mom would want me to LIVE life to the FULLEST and not have anything holding me back. I made a decision to level up with my health; to address some root issues like poor gut health and vitamin deficiencies. I didn't want anything holding me back from being my best self! I finally felt like I was in control of my health. The difference was remarkable. Now, I would love to end the story here and tell you that I conquered my health issues and struggled no more, but that would be a lie.
As I was hustling to grow a wellness business, be a wife and raise my kids, the all too familiar depression and anxiety came forward. Everything felt out of control! Stress management involved just numbing the pain with unhealthy behaviors. My emotional health was a mess as I refused to really address past grief from losing my sweet mama. I was hustling to grow a health and wellness business while losing my health in the process. As I sought to take care of everyone else in my life, there was very little taking care of me. In the busyness and craziness of life, I was losing myself in the process! The feelings of not being good enough consumed me. I was a girl who knew something was off and I needed to pinpoint it. Not for anyone else but for me! Seeking a solution, I asked myself, "WHAT AM I MISSING?!?"
I started to take a really close look at my life and my physical health, mental/emotional health, and my spiritual health; I just started to see some really big obstacles emerge. Barriers that I kept running into yet refusing to do anything different. God gently started to reveal some areas in my life that needed work and some areas that I needed to give to Him.
I also started on this path to see how body, mind and soul work together. For me, it started with recognizing that everything was all out of balance, out of whack. There was no body, mind and soul harmony. I had really been taking what I call a lopsided approach or a one-sided approach. Just focusing on one thing, like taking great supplements or eating right, but neglecting to recognize the impact of unhealthy habits. Not thinking of these habits as barriers or obstacles in my health journey. I was too wrapped up in this feeling of "I'm doing everything right. Why won't my body respond?" So I made a decision. To dig in, to self-reflect and identify my obstacles. I firmly believe that you cannot move forward until you identify what has been holding you back.
​I identified three key areas, three barriers that were affecting my whole body, mind, and soul health.
1). My spiritual health was lacking. My soul wasn't nourished.
2) Poor stress management and Numbing the pain. When times got tough and I was stressed, what would I turn to numb the pain?
3) Emotional issues. Let's call it what it is!! And yes, it is emotional issues when you are a shover downer like me and push all of those tough feelings and emotions deep inside, hoping they will disappear.
Those were my biggest obstacles. Not all my obstacles, mind you! Self-reflection can be tough!! But I realized that self-reflection without action meant nothing. Recognizing where you are and where you need to start is step 1. And I had gotten stuck at step 1 before! So, I knew it was time to do something different and truly take a holistic, whole-body approach!!
Having done my research on a more holistic approach, I decided to meet with a Functional Medicine doctor. I had some nagging health problems that were getting worse and I needed some help! I was blown away at the difference in Functional Medicine. My doctor spent an hour and a half with me. The Health Coach was amazingly supportive and encouraging. I felt like I was no longer alone on my health journey!
Actually, experiencing the world of Functional Medicine instead of just researching it set me on a beautiful trajectory that would change the course of my career. I already had education and experience in health and wellness. But over the years, I had become so disenchanted with the traditional health care system. I recognized that the way I had been taught as a Dietitian years ago was so inadequate. The only way to help myself and to help others was to employ a true holistic, whole-body approach.
I made a major decision. I wanted others to experience harmony in their life that I was now experiencing! I decided to enroll in a one-year program to become a Functional Medicine Certified Health Coach. Now, I'm able to help women who struggle just like I have struggled. As a Dietitian turned Functional Medicine Health Coach, I empower women to transform their health so they can live confidently in intentional harmony.
I love that word, harmony. Balance is such a myth. Harmony is a pleasing arrangement of parts; it is the quality of forming a satisfying and consistent whole. Another way to define harmony is internal calm or tranquility. Intentional harmony equals physical health, mental/emotional health, and spiritual health.
The tragedy of losing my mom, my own personal health struggles and my experience in seeing the inadequacy of the traditional health care system lead me to being the passionate health coach I am today!
Can you talk to us a bit about the challenges and lessons you've learned along the way. Looking back would you say it's been easy or smooth in retrospect?
I've learned that my biggest challenge, my biggest obstacle is ME!  I get in my own way.  Limited beliefs, negative mindset, lack of discipline.  I can always find excuses but at the end of the day, the challenge is that I need to get out of my own way!!  This applies to my health journey and it applies to my business.  Of often, I want the quick and easy way out.  It doesn't work this way.  Neither can  you change every bad habit at one time.  I've learned to practice mindfulness and be self aware.  Only then can I be intentional with my actions.  Because of this struggle and learning what it takes to overcome my biggest obstacle (ME), I can help to empower others. Mindful ——> Intentional is a foundational building block that I teach my clients.
Looking back, I can easily say it has never been easy or smooth.  But I can tell you this.  It's been worth it!
Can you tell our readers more about what you do and what you think sets you apart from others?
Healthy Harmony is a health coaching practice that offers one-on-one coaching, group coaching, classes, podcasts, and speaking engagements. All one-on-one coaching and group coaching is done virtually. Classes and speaking engagements can be done virtually or in person. I have applied my 24 years of experience to motivate others to take a whole-body, whole-life approach to wellness. Drawing from my own personal journey and health struggles, I identified barriers that were holding me back from living life to the fullest. After becoming increasingly frustrated with the lack of simple, realistic and holistic wellness information, I determined to fill this obvious need and launch my own company. Healthy Harmony inspires a holistic, whole-self approach promoting harmony among physical, mental/emotional and spiritual health.
As a Functional Medicine Health Coach, I firmly believe that we are all WARRIORS. ​And your health will either equip you & empower you, or your health will defeat and ultimately destroy you. Healthy Harmony is for women that are done with feeling tired and uninspired. Those who are frustrated because their health and their life feels out of control. Defeated from the diet culture. Resentful from unrealistic expectations. This is for the woman that is limited on time, resources and overwhelmed with an already too-full schedule.
I provide women with a strategic framework to transform their health… body, mind and soul! Although I'm highly educated and experienced, I'll be the first to tell you that health transformation only happens when the client is motivated to change. I understand what it takes to motivate change in my clients and help each one with a personalized strategy that is realistic for their body and their life. Using a client's unique strengths and positive psychology, I help my clients identify obstacles that are holding them back from full health transformation. The end result is a deeply fulfilled woman living confidently in intentional harmony.
Can you talk about how you think about risk?
Risk.  That word.  Just the word makes me uneasy.  I definitely would not view myself as a risk-taker! But through my personal growth journey, my health journey and my business journey; I've seen the value of continous growth.  John Maxwell says…"If we are growing, we're always going to be out of our comfort zone."  To do something out of your comfort zone takes risk!! I'm determined to grow and learn every day.  And I'm realizing that part of growing is learning when to take a risk.   I realize the beauty that happens when you are willing to "get outside of your comfort zone" and I want to encourage others to do the same.  Our fulfillment and harmony in life depends on this.  Growth (with risk involved) is never easy but always worth it.
I get to encourage and empower others through my podcast, Healthy Harmony.  It was a risk to start a podcast, but I found that people were increasingly overwhelmed with all the confusing and conflicting health info out there.  Not to mention the lack of simple, sensible and sustainable changes that are needed for true, long term, health transformation.  In each episode, as I have tackled holistic, complete body, mind and soul health with simple and realistic recommendations; my listeners have walked away empowered.  I wanted to take a risk so that people would feel inspired and encouraged to take control of their health.  Realizing that yes, they can do this!!
Pricing:
Contact Info:
Suggest a Story:
 VoyageDallas is built on recommendations from the community; it's how we uncover hidden gems, so if you or someone you know deserves recognition please let us know 
here.