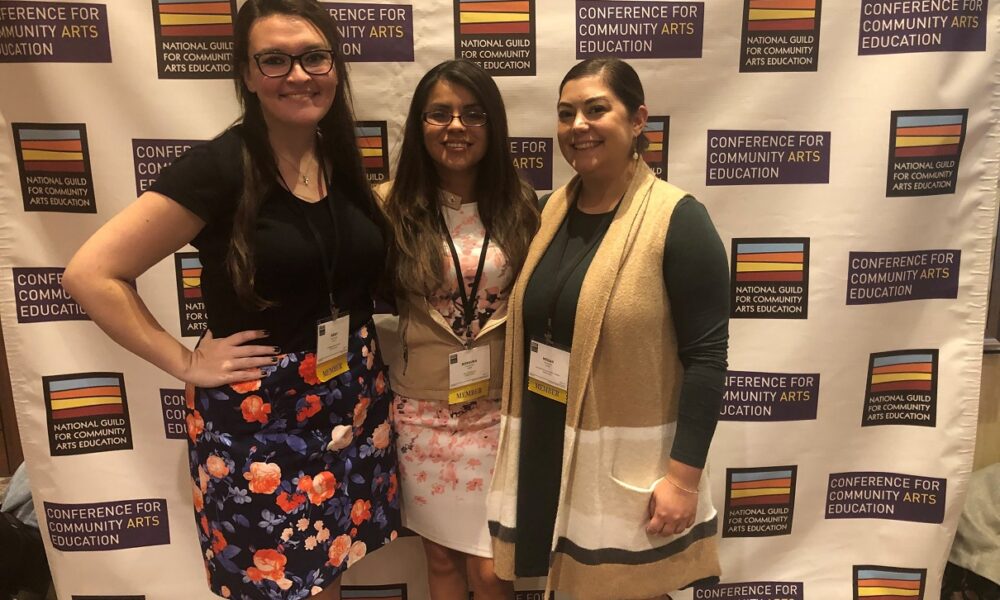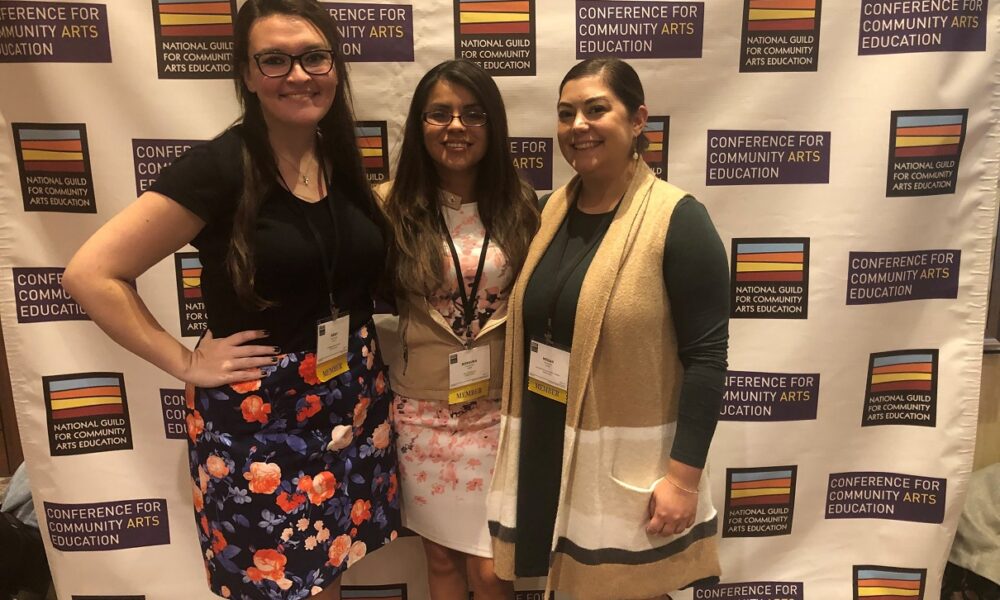 We're so pumped about our conversation with Abby Stigler. Abby is a Communications Manager at Junior Players and is also a content partner. Content partners help Voyage in so many ways from spreading the word about the work that we do, sponsoring our mission and collaborating with us on content like this. Check out our conversation with Abby below.
Hi Abby, so great to have you join us again. For folks who might have missed our earlier conversations, can you please take a minute to briefly introduce yourself?
Hi, my name is Abby Stigler, and I am the Communications Manager at Junior Players! I graduated from Trinity University in San Antonio in 2017 with a BA in Communication and concentrations in Management and Theater. While at Trinity, I worked at my schools television news room, assisted in the promotion of the Theater Department's main stage productions, ran the school Box Office, and held multiple leadership positions in my sorority, including Vice President, Formal Recruitment Chair, Orientation Chair, and Publicity Chair. Since graduating, I have served as the Marketing and Communications Board Chair for YNPN, have participated in the National Arts Marketing Project Conference, and have completed certifications in Nonprofit Marketing, Twitter's Flight School Program, and Agile Methodologies (CSM). I have been involved with Junior Players in many different ways since 2016 – as an intern, as a member on their Young Professionals Committee, and as a full time staff member. My love for the arts grew from a young age and I am thrilled to be able to work at a nonprofit that provides arts opportunities to children and youth who would not have had the opportunity otherwise.
What is Junior Players?
Junior Players is the oldest, longest running arts programming nonprofit in Dallas. Since 1955, we have provided innovative arts education for FREE to children and youth in North Texas and beyond.
Through our programming, youth are transformed.
Our camps and afterschool programs are targeted to arts deserts – those areas that are underfunded and underserved. There, we engage children and youth through the arts, providing them with the tools they need to navigate real life challenges confidently and competently.
The mission of Junior Players is to encourage intellectual growth, mental well-being and the development of life skills in youth through mentoring, creative expression, and participation in the fine arts.
The vision is to be at the forefront of developing and delivering innovative youth arts education that celebrates diversity, promotes thought leadership, and meets communities' needs.
Too many youth are silenced because of realities outside of their control. Income, language proficiency and school district funding can limit their ability to believe in themselves. Junior Players exists to encourage, empower, and enrich the lives of North Texas children and youth with the skills and abilities to confidently express themselves at home, in school, and in their professional lives.
What is your role at Junior Players?
I am the Communications Manager at Junior Players! As the Communications Manager, my day-to-day responsibilities can include a lot of different things on any given day. I create content in terms of flyers, graphics, and videos, I manage all of our social media accounts including Facebook, Instagram, Twitter, Linkedin, and Youtube, I make sure our website is always up to date with the latest and greatest from Junior Players, and I promote all of our incredible programs, productions, and events to both potential participants and future audience members. Long story short – I spread the word about Junior Players to those who need it the most. I am able to help Junior Players continue to reach farther and impact more and more lives every year. Children who were previously unaware of us and our programs can learn about us and sign up for our programs for no cost at all and through our programming, their voices are heard. Adults looking for something to do on a Friday can come see our show and experience the magic that happens when the youth in our community are given the opportunity to shine and express themselves on stage. What I may think of as designing a flyer on a Wednesday morning snowballs into continuously growing our Junior Players family and empowering over 15,000 young voices through the arts as well as providing amazing and affordable arts experiences for over 6,000 audience members annually. Through participation in the arts and arts activities our youth are able to expand communication skills, increase their self-confidence, and learn conflict resolution skills through non-violent communication strategies like reflective listening and identifying their emotions. Through the arts, our youth can speak to the topics and issues they see most affecting them and their communities and drive real change, to create a better future. Junior Players exists to give our youth a platform and to empower them to take action today, so we can all have a brighter tomorrow.
How is Junior Players unique?
Junior Players is unique because we provide high-quality arts education programs at absolutely no cost to our participants or their families. We specifically target the areas in our communities where funding for the arts is depleted, cut, or nonexistent and we bring our programs to them, which is another unique aspect Junior Players brings to the table. We know that transportation in and of itself can often times be a barrier so we send our highly trained teaching artists into the communities to provide our programs, camps, and classes at Recreation Centers, Libraries, Apartment Complexes, wherever there is a need, we bring our programs to you.
We not only provide an invaluable asset to the youth in our community, but we help sustain the artistic integrity of our community as a whole and, therefore, further enrich the vibrancy of our community. We employ over 100 qualified artists annually as our teaching artists – giving them the opportunity to spread their knowledge and skills and share them with the next generation. We also produce 4 to 6 large productions a year, where we pair teens in our community with professional designers, directors, and teachers to produce beautiful works of art. These productions, in addition to bringing thousands of new audience members to DFW annually, are all affordable arts experiences that every member of our community can enjoy, regardless of prior knowledge or experience.
Junior Players truly cares about being a benefit and an asset to the people in our community and we are constantly striving to do more, do better, and do good for our youth.
Why should people support the arts?
The arts have a transformative power and they bring an immense value to our ecosystems, communities, and youth. They elevate our sense of community, allow us to express our voice – our thoughts and opinions, and have the unique ability to translate experiences across space and time. Experiencing and participating in the arts is vital in sustaining the life of our communities, creating a thriving society, and encouraging powerful self-expression.
The 2019 State of the Arts Report by the Texas Cultural Trust found extensive research proving that students can attain higher levels of achievement through their engagement in the arts. The research in this report shows that students of all ages who complete at least one artistic class are half as likely to drop out of school, high school students who participate in arts education are more likely to go to college, participation in arts education was associated with higher attendance rates across grade levels, the arts provide a vital economic engine for Texas and help ensure a successful future for students, arts education prepares the 21st century workforce by developing creativity, innovation, critical thinking, problem solving, communication, and collaboration in students, and more.
We at Junior Players have seen the impact participating in the arts has on our youth first hand. After participating in one program, more than 70% of our students report feeling better about themselves, more than 75% of parents see an increase in their child's self-esteem, and more than 80% of students want to do more of the art form they have learned about. It is imperative to support the arts, especially at a young age while our youth are still growing and developing because it is through the arts that they learn important life skills like resolving conflicts using non-violent communication strategies and actively create a more accepting and tolerant society by learning how to understand and react to both others emotions and their own.
Alright, so before we go, how can our readers connect with you to learn more and show support?
We are active on social media! Our website is juniorplayers.org where all of our program, production, event, donation, and volunteer opportunities are listed. Below are the links to our social media channels: Facebook – juniorplayers.org/facebook
Instagram – juniorplayers.org/instagram
Twitter – juniorplayers.org/twitter
LinkedIn- juniorplayers.org/linkedin
Contact Info:

Image Credits:
For the gymnastics photo on the stage, the group photo of kids, and the blue dance photo credit goes to DiAnn L'Roy Photographer For the model photo, credit goes to Daisy Avalos The rest go to me!
Suggest a Story:
 VoyageDallas is built on recommendations from the community; it's how we uncover hidden gems, so if you or someone you know deserves recognition please let us know 
here.