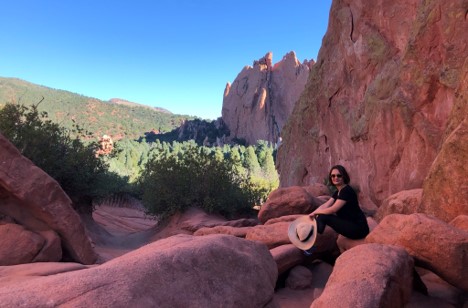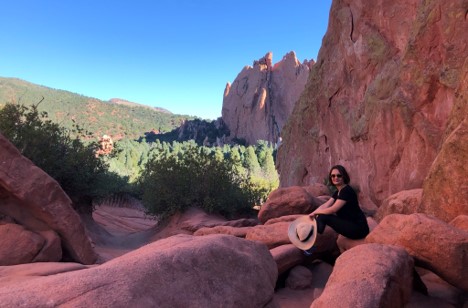 Today we'd like to introduce you to Tulsi Desai.
Tulsi, can you briefly walk us through your story – how you started and how you got to where you are today.
I came to United States (California) as a student 11 years ago. Pursued my Masters in physical therapy. After graduation, I moved to Michigan where I had my first job in Outpatient Orthopedic setting. Then I moved to Brooklyn and worked in New York City for several years. Being in New York City gave me the opportunity for tremendous personal as well as professional growth. I didn't have a child back then, so I used all my time to take as many courses as I could. I had the opportunity to shadow some of the top surgeons in New York City and at NYU. I had opportunities to observe surgeries and attend journal clubs and different presentations at NYU as well as hospital for special surgeries. I was able to specialize in running injuries as well as dance injuries by taking courses at NYU from different specialists in the respective fields.
Eventually, when I felt very confident about my knowledge and skills in orthopedic/sports/geriatric/surgical rehabilitation, I started further specialization in women's health/pelvic floor rehabilitation. I realized that being a woman, I have an opportunity to make a huge difference in other women's lives by offering my advanced knowledge and skills to them. So many women go through life-changing events during and after pregnancy. They are expected to bounce back to normal as soon as possible after delivering a baby. A lot of times, they have to care for the newborn, do all the house chores and go back to work with minimal to no family help or support. There is such a huge societal pressure and unrealistic expectations from mothers and wives these days that creates burnout and moms have no time to look after themselves. I want to help as many women as I can in their journey to recovery from pain, trauma, and suffering whether it's caused by pregnancy, childbirth, life events or some injury or surgeries.
Has it been a smooth road?
Of course, we all have our own struggles. I don't like to complain in general because things could be worse. Whether something is difficult or easy is very relative. I have had my own struggles. Moving to a completely new country and adjusting to a new culture wasn't as difficult as I initially thought. It can be lonely sometimes when you are away from your family. Living in Michigan was a completely different experience. People were super sweet and welcoming but the winters were brutal. Growing up in India, I wasn't used to the kind of cold weather Michigan had. Living in Brooklyn and New York City while working in the city had its own challenges along with the positives. I had to learn how to take a subway to go anywhere and I wasn't a huge fan of public transportation back then.
Eventually, I ended up loving my commute by subway. I love to observe people and learn about different cultures and human behavior, and commuting in subway gave me plenty of opportunities to do so everyday. I was able to read books while commuting. Learning to deal with people in New York City was another challenge of its own. First year was extremely stressful. Then, it became less stressful but it was never stress-free. Eventually, we decided to move to a more family friendly place. That's when we moved to Dallas a little over 2 years ago. I have loved living and now working in Coppell.
So let's switch gears a bit and go into the Active Body Active Life (Physical Therapy And Wellness) story. Tell us more about the business.
I own a physical therapy and wellness clinic called ACTIVE BODY ACTIVE LIFE in Coppell, TX. It is a specialty clinic where we offer women's health and pelvic floor rehabilitation. A lot of people don't even know how physical therapy can help with pelvic floor. It's a specialty where we are trained specifically to treat conditions related to pregnancy, postpartum, age-related pelvic floor problems (organ prolapse, urinary leak with coughing, laughing sneezing, different problems during menopause). Pelvic floor physical therapy can help with pregnancy-related back pain, sciatica, joint alignment and instability problems; post-pregnancy scar healing (c-section, episiotomy), organ prolapse, pelvic pain.
It can be helpful with endometriosis, pain with sex, urinary/bladder problems (leakage, frequency, urgency, hesitancy) and constipation. Above are just some examples of conditions that can be treated with pelvic floor physical therapy and it's just the tip of an iceberg. I love to educate all my patients and empower them with the right knowledge about their own health, exercise, posture, and fitness so that they are well equipped to make right choices at home and work even when I am not around. My patients really appreciate my passion for women's health, communication skills, and honest opinion, the fact that I spend a lot of time listening to what they have to say and what they have gone through rather than rush them out. All my appointments are one-on-one every single visit for one hour mostly.
I love educating people. I do a lot of workshops at local libraries, yoga studios, fitness studios and to local mom's group as well as women's business entrepreneur groups to educate women on their health and treatment options so that they are well informed when they have to make health decisions. If anyone reading this article would like me to come to their organization or mom's groups to educate their employees and members on pelvic health/women's health, please feel free to reach out to me directly.
How do you think the industry will change over the next decade?
Trends are changing drastically. Moms these days are a lot more informed about different health options thanks to social media. A lot of times, I get patients where they find me directly for their chronic back pain or sciatica after pregnancy that never got better with medication and all the other traditional treatment including orthopedic physical therapy treatment because no one is addressing the dysfunction/problem inside the pelvis. On an average, a woman spends 6-8 years of trying different doctors and spending a lot of money on different investigations with little to no help before she learns about pelvic floor rehabilitation. I am hoping that with increasing awareness of this specialty, that time wasted in finding the right help will decrease. Hopefully, more doctors will start recommending pelvic floor physical therapy treatment for long term solution to treat the root cause of the problem rather than just treating pain or discomfort (a symptom). Also, in my opinion, every woman should get pelvic floor evaluation after each pregnancy in order to get optimal care and healing they deserve. Prevention is better than cure.
We have an opioid epidemic going on in United States. Physical therapy can help hugely to avoid opioid use and help people achieve recovery that will last for long time. A lot of people are looking for quick fix for their health problems, but they need to realize that a lot of times it took months or years of small traumas or overuse before the body started hurting. And popping a pill is not going to give long lasting results. They will have to invest in their health and go for a few physical therapy sessions to learn how to use their body correctly and how to heal it properly for a healthy life ahead.
Contact Info:
Getting in touch: VoyageDallas is built on recommendations from the community; it's how we uncover hidden gems, so if you know someone who deserves recognition please let us know here.