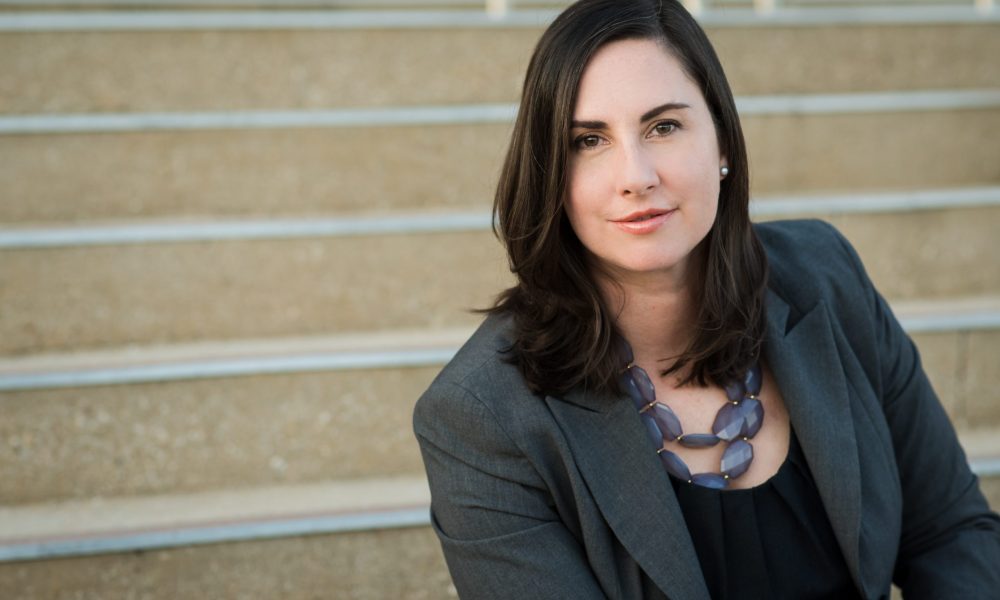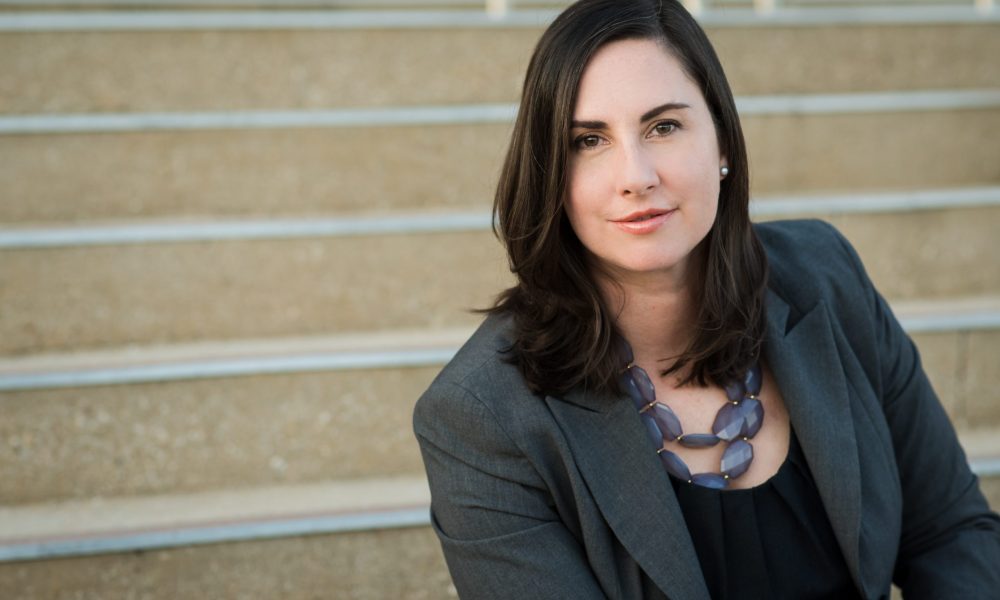 Today we'd like to introduce you to Alexandra Geczi.
Alexandra, let's start with your story. We'd love to hear how you got started and how the journey has been so far.
Thank you for this wonderful opportunity to share our message with your readers.
I'm an attorney, CEO, and mother who created a family law firm by women for women.  We are dedicated to providing clarity and guidance to women and mothers through the divorce process so that they can live happier and more fulfilling lives afterward.
Our mission has evolved as a result of my own childhood experiences.  I grew up in a high conflict home where my parents fought constantly.  I learned to isolate myself and withdraw from their conflict, preferring peace and quiet in solitude.  However, that made me the target of bullies at school.  I endured years of emotional and physical abuse from my peers.  I just couldn't escape conflict.  I felt alone, angry, sad, and afraid for a long time.
But what doesn't kill you makes you stronger…and smarter. It was a good lesson on how to deal with bullies, because they'll always be there in one form or another, especially in divorce and the legal field in general. I use many of the skills I learned back then to deal with the bullies today.
I'm also an entrepreneur at heart. I had a jewelry business in 3rd grade, where I made earrings and sold them on the school playground. When I got a little older, my sister and I ran a successful babysitting business based on The Babysitter Club books. I've always found freedom and fulfillment through running my own business.
I went to college at UT Austin, majoring in zoology (of all things), and then I took some time off to reevaluate my career path. I eventually ended up at a family law firm in Georgia and knew that was what I wanted to do. I got to help people find peace amidst chaos using both analytical and creative thinking.
I went to law school at Mercer University in Georgia, and uncovered a hidden passion and drive as an advocate for the underdogs. I learned how to mold my voice and lend it to others, and in the process, I learned to speak up for myself.
I worked at a couple of law firms after that, but I was unable to suppress that entrepreneurial spirit. Eventually, I hung out my own shingle, and I've had my own practice since 2008. It's evolved from a one-woman-shop-working-at-home to a three attorney law firm in a Dallas high rise with a corner office. I married my college sweetheart, had a couple of amazing kids, lost a beloved parent, and had to restart my firm four times along the way.  It's been a very special journey.
And I wouldn't change a thing – I love where I am today.
Today, I have a clear vision for the firm and the impact it can have. Our firm is doing something amazing. We are empowering women and mothers to find their own voices and to speak up for what they want so they can find their own life's fulfillment.
We are also building a law firm that supports women in the workplace, too. When I had my children, I encountered a lot of closed doors. People assumed I couldn't – or wouldn't – do the work, and I had to make some tough choices between my career and family. I also watched my colleagues in similar situations give up aspects of their careers as well. I figured, there's got to be a better way. And there is, by leveraging technology and talent in a way that benefits both our clients and employees.
We are evolving the way family law is done, and I think that more and more firms will be doing things this way in the future. The traditional law firm model will still be around, but for lots of other firms, they're going to have to get creative, learn some new skills, and reinvent themselves. It's a little bit scary, but we're not letting that hold us back!
Alexandra Geczi PLLC | Family Law – what should we know? What do you guys do best? What sets you apart from the competition?
We are a family law firm by women for women. We help guide women and mothers through divorce and beyond so that they can live a life they love.
We are most proud of how we approach family law, and it definitely set us apart from other firms. Most people equate divorce with death. But after I became a mom, I saw things differently. I decided to challenge the "divorce is death" view and see divorce as an opportunity for rebirth. A marriage is just one aspect of your life, and it doesn't define a person. You will continue to live after the divorce, and you have the power to mold your life into your own vision.
And you don't go through either process alone. You have a team of specialists that helps with different aspects along the way. If you try to give birth in a bathtub alone, horrible things can go wrong. Same with divorce – you should rarely do it alone. That's why the team approach to divorce is a natural fit.
A common example we encounter is whether or not to keep the house. Most lawyers don't even bother exploring this question with their clients, even though it weighs heavily on their clients' minds. But one of the first things a mother wonders is, where am I and the children going to live after the divorce? She wants to maintain stability for the children during a time of upheaval and make sure they are happy and secure.  But is it realistic? Can she afford staying in the existing house or buying a new one? Is an apartment a good fit? If she has stayed at home all these years, how will she qualify for a refinance or new mortgage? Etc.
As lawyers, we can only offer a limited view on these matters, so it's just easier to let the client figure it out. But our firm doesn't do that. We care what happens to our clients after the divorce. So we work with a team of outside experts to explore these sorts of issues.
If there is one message I want to put out there, it's that divorce can be scary, but with the right preparation, resources, and guidance, it doesn't have to hold you back from a fulfilling life. Don't stay in an unhappy situation because you're afraid. You can be reborn into a new life that you create. I think moms, especially, can relate to that – like having kids, it may not be easy, but it's worth it!
What moment in your career do you look back most fondly on?
Realizing how many people I've helped in the last decade or so, and then, how many more I can help now that I have a clear vision for the firm. I'm excited about the possibilities, and there is no limit to what we can do!
Contact Info:
Address: 12801 N. Central Expressway, Suite 565, Dallas, Texas 75243
Website: www.FamilyLawDFW.com
Phone: 214.269.4256
Email: contact@familylawdfw.com
Instagram: @Alexandrageczifamilylaw
Facebook: @familylawdfw
Twitter: @AlexandraGeczi
Yelp: Alexandra Geczi PLLC
Other: www.Divorce4Moms.com

Image Credit:
Shutterstock Images
Getting in touch: VoyageDallas is built on recommendations from the community; it's how we uncover hidden gems, so if you know someone who deserves recognition please let us know here.