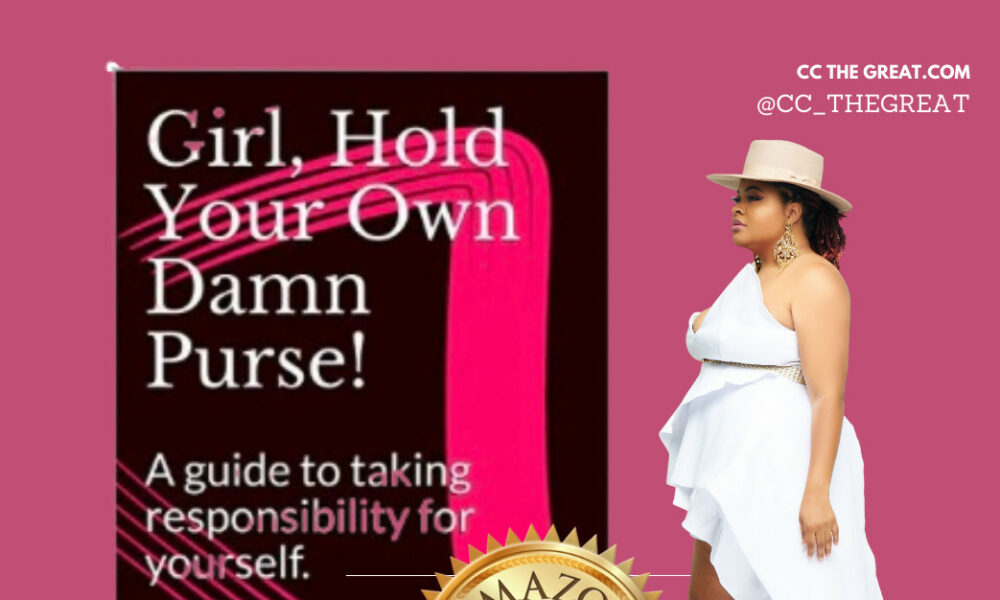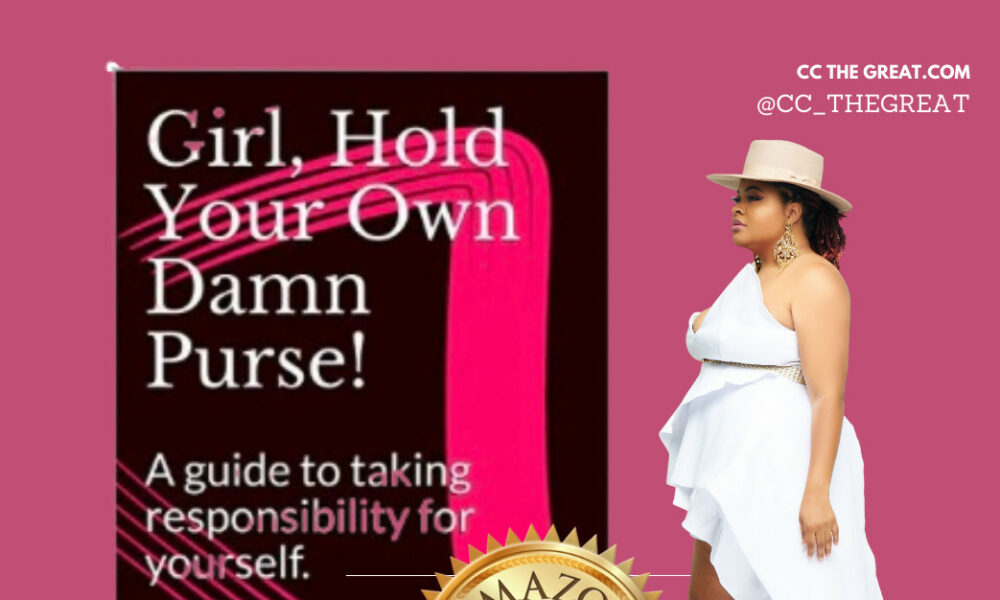 We're so pumped about our conversation with CC the Great Watkins. CC the Great is a bestselling author, stylist, coach, motivational speaker, mentor and more and is also a content partner. Content partners help Voyage in so many ways from spreading the word about the work that we do, sponsoring our mission and collaborating with us on content like this. Check out our conversation with CC the Great below.
Hi CC the Great, thank you so much for sitting down with us again. For folks who might have missed our initial interview, can you start by briefly introducing yourself?
My name is Chakina "CC the Great" Watkins. I am a motivator of women, and I love pushing others into their purpose. It is my passion.
For the most part I am a master hairstylist, coach, mentor, and motivational speaker but most recently my newest book Girl, Hold Your Own Damn Purse became a number 1 international bestseller in less than 8 hours in 3 major categories in the largest bookstore on the planet… Amazon. What an honor.
You recently released your new book tell us about it.
I was just so grateful and overwhelmed with joy to become number 1 in the categories of self-help, motivation, and codependency was huge. My mess had become a message that would help change people's lives. My book Girl, Hold Your Own Damn Purse! The guide to taking responsibility for yourself is life changing. I could feel it when I was writing it. The words filled me and poured out onto the pages. It is a short but powerful read. I wanted to share my journey and set others free! Freedom is what is in the pages of this book.
Can you describe how you felt when your book became a bestseller in less than 8 hours?
It was one of the most surreal experiences ever! I mean you set a goal but to reach the goal in one working day is mind blowing. I was so grateful and I am still in aww of the entire experience.
Where did the concept of Girl, Hold Your Own Damn Purse come from?
The concept of Girl, Hold Your Own Damn Purse came from my struggle with overcoming codependency. Codependency is a maladjustment disorder where the codependent enables a dependent due to their mental health, under achievements, irresponsibility, or substance abuse. Codependency starts in childhood and then later is carried into adulthood. We carry burdens that were never intended for us to carry. Codependents give high self-sacrifice with low self-care, and we feel responsible for everyone and everything.
Let me put it to you this way. Have you ever gone out shopping with your girlfriends and she decides to go into the fitting room to try on clothes? Usually, the first thing she says is "would you hold my purse?" Immediately we say yes out of obligation, duty, or because of the mere fact that we are just standing there. Once you say yes you are stuck holding on to your friend's most valued possession with her identity and personal belongings inside guarding that purse with your life. Now, your personal shopping experience is not the same. You are barely able to focus on your own purse because you do not want to misplace or lose your friends' things. That is how codependency works. We hold on to everyone else's things, we prioritize everyone else, but we neglect ourselves. Codependents literally feel responsible and obligated to everyone. It is a very subconscious thing. We believe that the things we do are out of love and that in the end the love that we show others will be reciprocated, but what happens when it's not reciprocated? We then feel used, unappreciated, and depleted. Oftentimes codependent over give and take responsibility for toxic people and their behaviors. These types of people were never able to show love or support to you in any way whether it be mental, spiritual, physical, or sometimes even financial.
What can you tell us about codependency?
Being diagnosed as a codependent was the best thing that ever happened to me. It freed me and gave me my life back. Through all the accomplishments that I have had I never truly had been able to enjoy them because I was so busy being busy and caretaking for those who did not want to take care of themselves. Being a recovering codependent allowed me to write a book that showed women how to break free. How to overcome and hold their own damn purses! I encourage everyone to order the book. It is life changing. Codependency is the thief of joy. It causes the codependent to be controlling and yet out of control emotionally all at the same time. Codependency starts in childhood from some sort of trauma. Codependents feel responsible for everyone and everything, even when it is not their responsibility. We also coincidently attract toxic people. We fight to protect them even to our own detriment.
What is next for CC the Great and the Girl, Hold Your Own Damn Purse movement?
Girl, Hold Your Own Damn Purse is a book of discovery 1. What is in my purse? 2. Little Girls Wear Purses Too. (Discovering where you learned this behavior) 3. Unpacking the Luggage. (Taking an in depth look at your family's history.) 4. The Clique Clutch (A look at your friendships) 5. Cleaning Out Your Purse. (Practical steps for starting the process of healing).
Up next is the drop of my second book releasing this August. I'm excited about that. It will be a continuation of the Girl, Hold Your Own Damn Purse franchise. I am also excited to announce Girl, Hold Your Own Damn Purse! The Academy launches at the end of 2021. I will work with you to heal your pain, find your purpose, own your plan, and finally get paid! I am a motivational speaker and coach and I absolutely love helping others break free. I would be honored to speak at any conferences and events, talk shows or podcasts. The codependency struggle is real and I am on a mission to set people free!
What ingredients do you think were essential to your success? What advice do you have for those who are a few steps behind where you started off from?
The ingredients that are essential to success is to never give up and fail forward! All of the bullshit sayings that you can think of are TRUE! You can not "succeed" if you do not accept what comes with it and failure is one thing that comes with success. You have to remember to keep going even when it seems that you are not getting far. Sometimes it will seem that no one is receiving the work that you are putting forth, but remember to keep working it because you never know when your breakthrough is coming. Find a mentor. Even if you do not personally know the mentor… maybe it is someone that you admire from social media. Use their platform to encourage and motivate you. Follow in their footsteps and do not give up before you reach the finish line. You got this!
It was so great to reconnect. One last question – how can our readers connect with you, learn more or support you?
Email: info@ccthegreat.com or ccthegreatofficial@gmail.com
Website: www.ccthegreat.com
Instagram: https://www.instagram.com/cc_thegreat/
Order the book Girl, Hold Your Own Damn Purse: https://www.amazon.com/dp/B091Q81S8Z
Contact Info:
Image Credits
Darryl N 2 U Photography Marcus Owens I have the right to use these photos
Suggest a Story:
 VoyageDallas is built on recommendations from the community; it's how we uncover hidden gems, so if you or someone you know deserves recognition please let us know 
here.