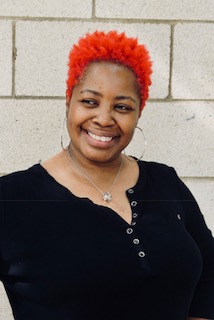 Today we'd like to introduce you to delmetria millener.
So, before we jump into specific questions about the business, why don't you give us some details about you and your story.
I'm a serial entrepreneur and hard ass worker. I once had a nonprofit called Hearts for the Arts where, for ten years, I taught young artists the business of being an artist. I also had a writers group, words of wisdom writers society for about as long, a little longer and I danced. I've worked in the legal field, the medical field and social services for MHMR adults, and for runaway and homeless teens.
I was a full-time writer for about 25 years, contracting myself out to national news and magazine outlets like Dallas Morning News and ABC. As a copywriter and editor, I worked for some heavyweights there as well. Proctor & Gamble, Eli Lilly, Texas Instruments, DART and many others. I was also a ghostwriter, grant writer, writing consultant, poet, and creative writer. It was my dream career! The career I'd always promised I'd have. As a writer, my nom de plume is thawriter, and my tagline is, "I write for the very reason I breathe!" People will call me thawriter before they call my name. I stayed swamped with work. Always busy. Always writing.
But then my daughter got pregnant. I thought I was going to be the kind of granny who baked cookies, wore bifocals and sat in rockers. I needed a job to match, so I decided to teach! *record scratch*
I'm not that kind of granny and teaching ain't that kind of job!
I soon realized that besides writing (which I still do occasionally), teaching is what I was born to do! I jumped in head first learning everything I could about how to BE a teacher, then what TO teach. I lost friends, strained every relationship I have and was not a "present" grandmother. In fact, my grandchildren don't even call me grandma. They call me Honey Cake! (Long story!) But it was all worth it. When you see how you can mold and shape a person by exposing them to reading and writing and giving them access to books and opportunities to write so they can escape their chaos even for 20 minutes a day, you've reached nirvana!
But then after seven years, I had to stop denying what I knew was real, but tried my best to ignore: brown teens do not like to read. Some even admit that they hate it! I had to do something. It took me a minute: trial and error, frustration and fear, doubt and little faith. But soon, I went into labor with a charge I'd been pregnant with for seven years, and #BrownTeensRead was born. October 2018. #BTR is a reading awareness program. As buy-in, in addition to the book club, which is the main component of the program, we also host events that appeal to teens. Everything we do, we do so that we can narrow (until we eventually close) the two-year achievement gap that is real among brown teens. And we're not just talking about black and Hispanic teens. We're talking about Cambodians, Chicano, African, Native American…any teen of color. Narrowly, we target brown teens because they don't have the access and opportunities that non-teens of color have on a regular basis, but wholly, all teens are welcome to participate in the program, regardless of their race, culture, orientation or background. Our focus is to get teens reading!
To date, we've hosted an ice cream social, and a jump rope for literacy event, Dr. Seuss birthday party, graffiti art project, literature circle, and dream catcher experience, make-and-take event and we have so much more planned! The teens have fun and don't realize that they are actually reading and reading with fidelity! They love engaging with the works, and the conversations they have about the text when they make connections is amazing. Sometimes, listening to them tugs at your heart, other times you gasp and be like, okay, but the whole time, you're thinking, but they are reading! They are reading print books, ebooks, on phones, tablets, wherever! And we don't care HOW they read, we just want them to read! Right now, though, we are in dire need. We need sponsors to help with buying books, hosting events, marketing, advertising, and the scholarships we plan to offer: LifeStart, CollegBound and one of teens headed to the military. The scholarships are important to me because it's important that we support teens when we tell them reading can change their lives. And the reality is, not every student is going to college, so we have three different scholarships to fit the needs of three different paths.
Finally, I am also a certified tea master. That means that I am qualified to select, blend and sell tea! My company is called The Tea Vault Co., and we sell cold-brew, specialty iced teas! Loose tea and ready-to-drink. All are organic, vegan and caffeine-free! And sweet! Where I'm from in Louisiana, we call sweet tea, porch wine because it's sooo good and sweet you can literally get drunk drinking it! Not the headache-causing sweet, but the sweet that makes you want to drink glass after glass after glass! Uniquely, instead of overhead, we do pop-up experiences. That means we've been selling at trade shows, vendor fairs, special events, parks, and private parties, or just about anywhere someone wants to drink or serve sweet tea! In the beginning, we were offering hot tea and cold-brew. But this summer, we decided to be true to the climate our largest customer base is in and only sell iced tea. That's not to say people don't drink hot tea year-round in Texas, but for us, cold-brew is more practical. And although we sell our teas cold, they still can be brewed for hot tea and will be just as delicious.
We also sell "bath rouxs" that I create and blend myself. Bath Roux is sugar and salt scrubs blended with tea for a more soothing, thrilling, relaxing, healing bath! Because I'm also the Texas Director of the African American Environmentalist Association, I try to make sure all my companies somehow support the environment and our planet. What that looks like for The Tea Vault is, as a socially responsible company, everywhere we can, we choose tea farms that are Fair Trade so that we can be a part of supporting the progress of women and children, the social and economic welfare of farmers, and healthy environmental practices. We use glass for our packaging and our labels use AR technology to provide nutrition and ingredient information so that we can use less paper material. For #BrownTeensRead, that means we hold Board and other meetings virtually, are 85% paperless and, as I mentioned earlier, host pop-up events instead of having overhead for office space or events.
Now that Dallas knows a little more about my companies, I hope they reach out and support in one way or another because when you support any of my companies, you're supporting so much more!
#BrownTeensRead
www.brownteensread.org
letsread@brownteensread.org
IG: @brownteensread
The Tea Vault Co. LLC
www.theteavault.com
coldbrew@theteavault.com
IG: @theteavault
thawriter
www.thawriter.biz
thawriter@thawriter.biz
IG: @imthawriter
To reach me by phone for any of my companies, please call or text 972.979.0665.
Great, so let's dig a little deeper into the story – has it been an easy path overall and if not, what were the challenges you've had to overcome?
On the business side, my challenges have been funding and finding supporters who can help move us forward. I definitely appreciate the love and enthusiasm and encouragement, but we also need worker bees who care about helping expand our vision.
On the programming side, an obstacle has been trying to erase any negative experiences teens have had with reading and writing, and replace them with new and reimagined perspectives and experiences. It hasn't been impossible because they always manage to come around. But it's been tough trying to compete in a digital world and make sure I'm appealing to teenagers on AND offline. I really don't care HOW they read, I just want them to read junk reads AND quality reads AND academic reads, with fidelity and openness.
A personal challenge is doing all of what I do with Lupus. I was diagnosed last year in the summer. I was floored. As a vegan-ish, meditating, chemical-free yogi, I'd prided myself on being healthy. So to find out my immune system is fucked up (can I say that? I'm a serial cusser too), floored me. Now, I know I'm not dying, but my disease is debilitating, so I feel like I have to rush and get everything I'd planned to do later in life done immediately. And since I rely on natural remedies instead of chemicals, sometimes that means smiling when the pain is unbearable.
Please tell us about #BrownTeens Read.
#BrownTeensRead is a nonprofit, 501c3 literacy movement that supports, tracks, and improves the writing, social, and cultural literacy skills of brown teens in vulnerable populations through reading. We do this by using the arts and education to make reading accessible, engaging, interactive and fun. As a bonus, we host a reading challenge, literary events, performances, scholarship competitions, and publishing opportunities to get them excited about reading and writing in and out of school. This way, we close the achievement gap and improve their quality of life while keeping them educated, entertained, creative, and safe.
Since we started, we've had an ice cream social, birthday party for Dr. Seuss, jump roping for literacy contest, poetry gumbo, reading conversations, blogging, reading challenge and several other events, and we're always accepting writing submissions for consideration.
Do you look back particularly fondly on any memories from childhood?
Dancing and skating. For me and my family, dancing seemed to be our patchwork quilt legacy, and we are still dancing. I was even a professional dancer. Ballet and modern. But going to the skating rink with my uncles, aunts, cousins and neighborhood besties every single week was everything! But in my solitude, I loved to read and writing. I read everywhere, and writing was my best friend! One of my favorite memories is being on the opposite ends of the couch from my mom while she read the newspaper and I read books. It's how we communicated.
Contact Info:
Website: www.brownteensread.org
Phone: 9729790665
Email: letsread@brownteensread.org
Instagram: @brownteensread
Facebook: /brownteensread
Twitter: @brownteensread
Image Credit:
SheBatty ("professional of me) #BrownTeensRead
Suggest a story: VoyageDallas is built on recommendations from the community; it's how we uncover hidden gems, so if you or someone you know deserves recognition please let us know here.